Can You Make A Proton Iriz R5 Yourself?
Insights Short answer: No. Long answer? With enough money, anything is possible.
---
One of the things that kind of sucks about modern motorsports is that many of the cars you see racing on the global stage have only an aesthetic similarity to the models you can buy on the road. Australian Supercars, German DTM, Japanese Super GT, and so on have long been regulated to use specially designed crash cells with tube-frame front and rear construction and body panels that are similar in design to the roadgoing models they are meant to represent.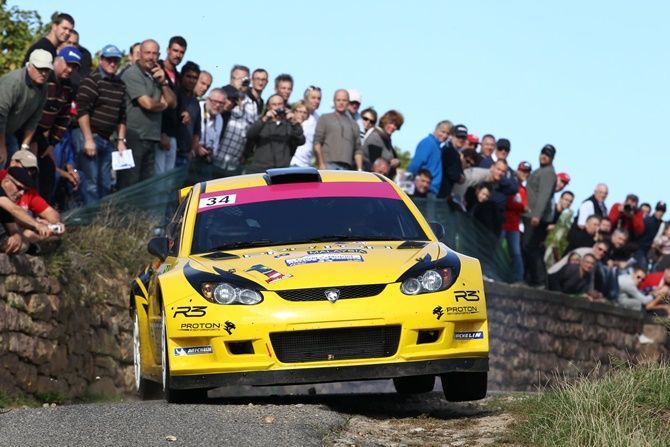 This even applies to rally, and even at the "lower" tier class of WRC 2. Today we're going to talk about the Proton Iriz R5, which was developed by the same group of madmen who gave us the Proton Satria Neo S2000 - Mellors Elliot Motorsport. When they first showed off the car at Goodwood Festival of Speed, the world (and us Malaysians) were amazed that they would once again choose a Proton to turn into a world-class rally machine.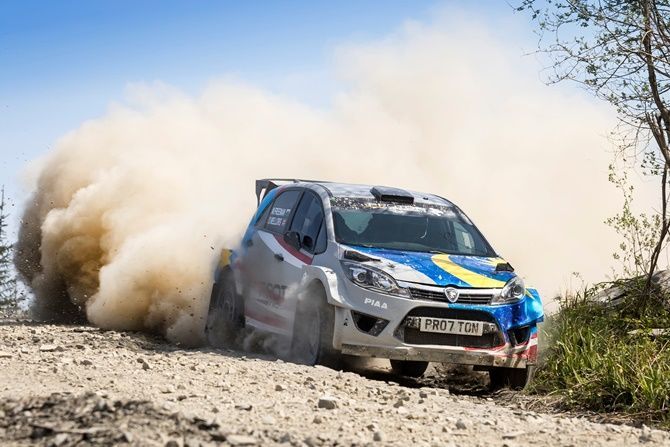 Unfortunately, however, you can't really buy a Proton Iriz from a dealership and convert it to an Iriz R5 - at least not without an incredible amount of work that very few people in Malaysia can execute properly. Many Proton fans were confused as to why a rally car could cost so much - just under RM 800,000 (GBP 140,000 base price) - and honestly if you take a look at how the Iriz R5 is made you'll begin to understand. To make things even more painful, the Iriz R5 is one of the cheapest WRC 2 cars you can get, and less than half the cost of a top-level WRC car.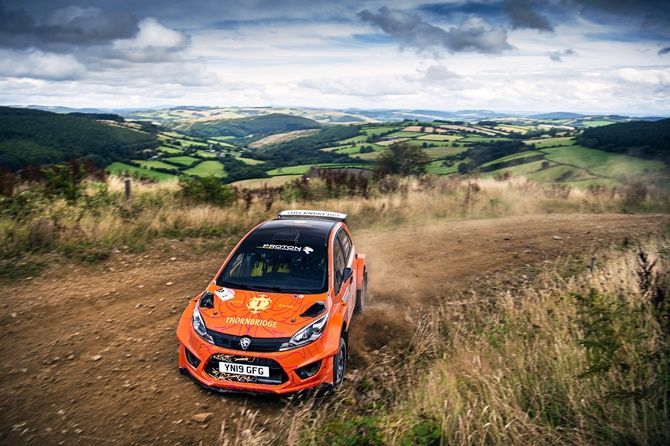 There are a number of reasons why you probably won't be converting your Iriz into something ready to enter WRC 2. We'll assume that we live in a fantasy world where JPJ and Puspakom won't immediately confiscate your car for the extremely wild modifications you'll be doing, so let's get into it.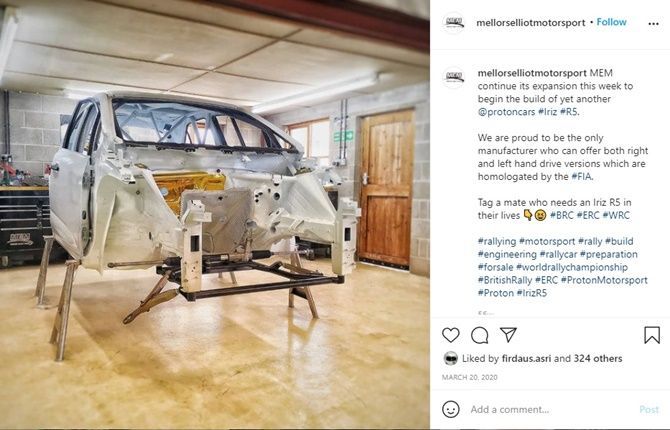 The Chassis Is Completely Different
Take a look at this photo. Do you notice how much they have widened the central tunnel to accomodate the rear prop shaft, turbocharger, and exhaust system? Can you see how much of the original shell they have cut away, and the things they have added as well? The road going Iriz runs on a MacPherson strut front and torsion beam rear, while the Iriz R5 packs wishbones at every corner (not quite double, but not quite MacPherson either). Even if you could get the bumpers, widened fenders, ride height, and wheel fitment right - you wouldn't even come close to the actual chassis of the Iriz R5.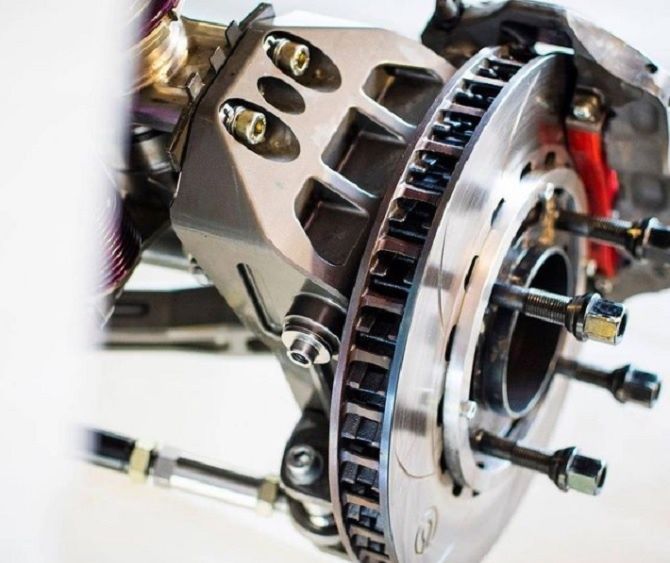 You're More Likely To Ruin It
Let's say you completely ignore our advice and TRY to replicate the chassis of the Iriz R5 yourself. Unless you're an extremely talented mechanic and engineer working out of a shed in New Zealand, there is an almost absolute certainty that you, your friends, and your mechanic will royally screw it up. For perspective, many people in Malaysia can't even lower a car properly without absolutely destroying the geometry and making a car handle "better", yet actually turn out worse. Attempting to create a double-wishbone setup from scratch is a good way to end up in the longkang.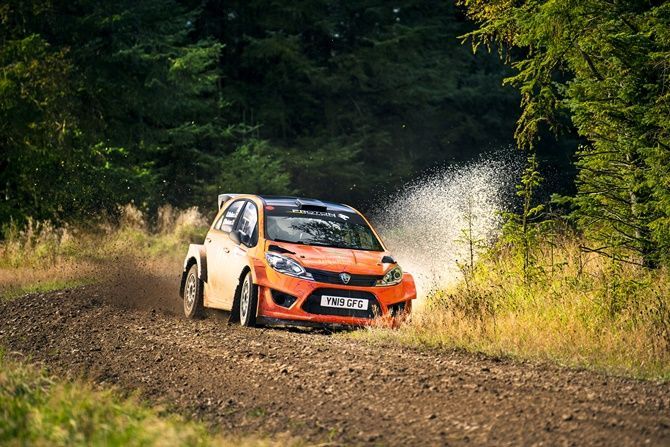 Time For A Personal Loan
If we look at just the component costs of the Iriz R5, you'll see some pretty insane (ly expensive) brands making an appearance. The suspension alone is a set of Reigers which are over RM 40,000 a set. The engine may be a Mitsubishi 4B11 out of a Proton Inspira, but it has a custom crankshaft, head, cylinder sleeves, pistons, turbocharger - you get the idea. These are just components that you can buy - we aren't even considering the mechanical engineering and expertise that goes into building one of these.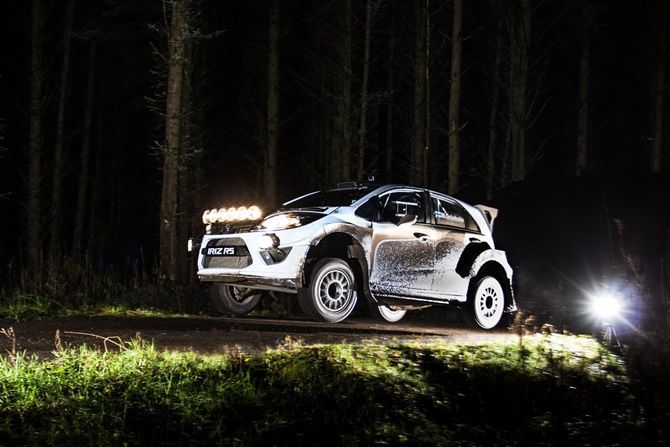 It Costs RM 138.70 To Run... Per Kilometre
Yes, you heard me right - and this is NOT inclusive of the fuel you need to run it. In order to sell a car for WRC 2, MEM has to be able to estimate the rough running costs of the Iriz R5, and they've got it down to cost per kilometre. Every 2,000 kilometres, the engine needs a full overhaul (none of your janky top overhauls) at a cost of over RM 45,000. Your suspension will need a RM 10,273 rebuild every 1,000 kilometres of use. Your brake calipers need replacing every 6,000 kilometres - your brake discs and pads have a lifespan of just 500 kilometres. Don't ask us how much they will cost you, but good luck to you if you're clocking 15,000 to 20,000 kilometres a year.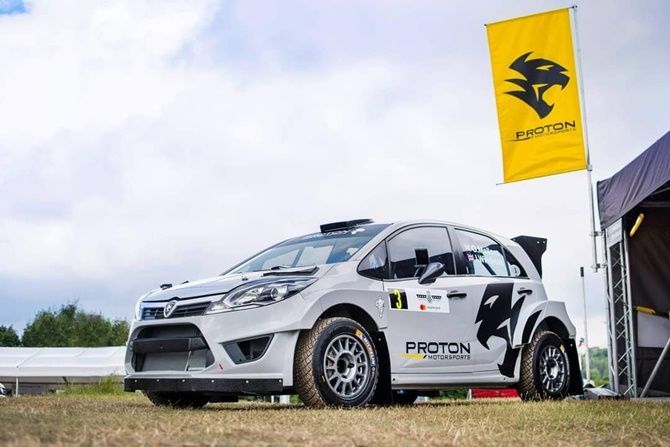 You'll Need Backup
The Iriz R5 is not your cousin brother's friend's hopped-up project car with a louder exhaust and the cheapest coilovers he could buy on the internet. We've reached a point where racecars have become so complex that you really need a team and a race engineer to even get the car started and going. This even applies to GT4 and GT3 race cars where you're more likely to destroy the powertrain and put the car into a wall before you even get out of the pit lane, and an Iriz R5 (with its full mechanical and electronics package) will need a team to get it warmed up and moving smoothly.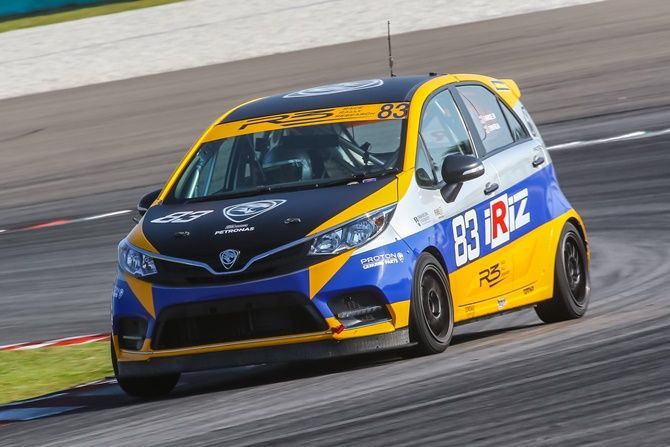 So there you have it. Lots of reasons why you probably can't convert your Iriz to an Iriz R5 in any way besides aesthetically. That being said, you could actually come close to what Proton R3 does with their race-going Iriz - and you could probably get away with very few custom components made. But that's really a story for another day.
---
---
---
---
Comments