ETCM Opens Its Biggest Nissan 3S Centre In Malaysia Located At Johor Jaya
Buying Guides Edaran Tan Chong Motor (ETCM) today launched its Johor Jaya 3S centre, its biggest Nissan 3S (Sales, Service, and Spare Parts) centre here in Malaysia.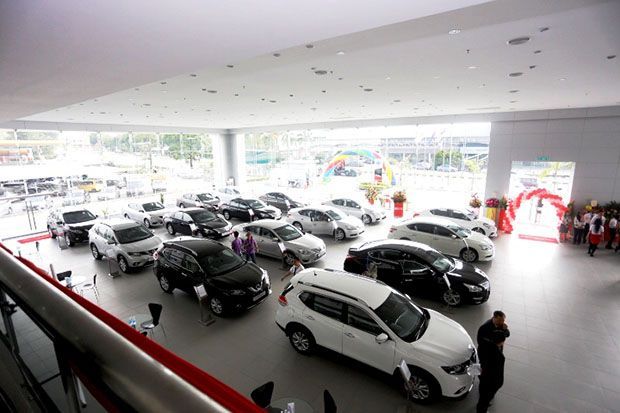 The centre located in Johor Bahru was officiated by Yang Berhormat Dato' Haji Abdul Rahman Bin Mohamed Dewam, Datuk Bandar of Johor Bahru, accompanied by the Executive Director of ETCM, Yang Berbahagia Dato' Dr Ang Bon Beng.
If you're looking for the one-stop-shop for everything Nissan and ETCM, the Johor Jaya 3S centre stands complete with a showroom, MUV certified re-owned and used vehicles, hire purchase and insurance division, a vehicle distribution centre and a service centre where owners are able to service, and obtain spare parts for their Nissan vehicles.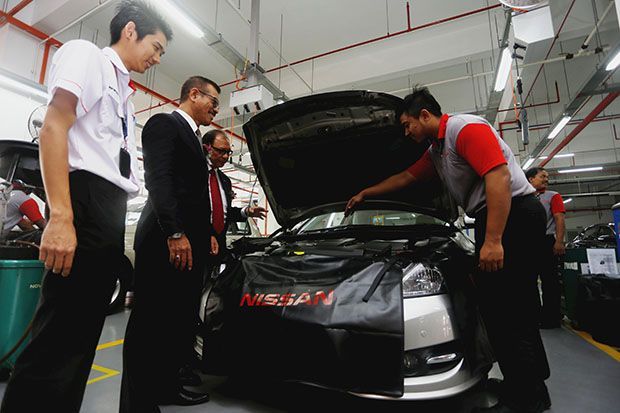 Built on a 2.15 acre plot of land and costing approximately RM25.5 million, the six-storey 3S centre has a total built-up area of 256,000 square feet and features an expansive showroom capable of displaying 30 vehicles. The centre also has the capacity of servicing up to 150 cars per day courtesy of its 36 service bays.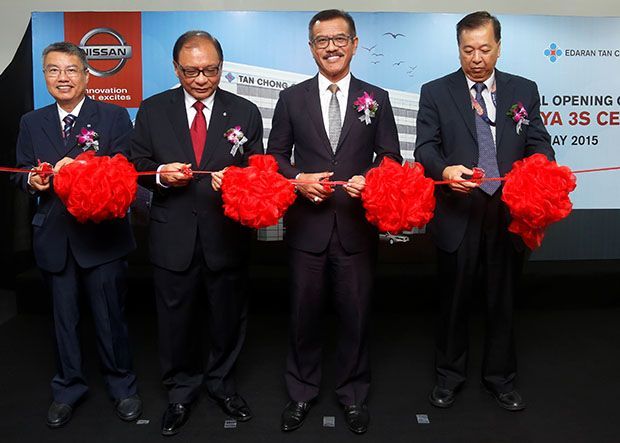 For the convenience of Nissan customers, there is also a lounge, complete with WIFI connectivity while a Kid's Corner will certainly keep customers with children occupied. Parking is also not a hassle as there are more than 400 parking bays made available.
Speaking at the opening ceremony, Dato' Dr Ang said, "What makes our Johor Jaya 3S Centre special isn't just its sheer size, but its 'Tan Chong City' concept. This Mega 3S Centre offers customers the opportunity to test drive and purchase new Nissan models, trade-in old vehicles, get them serviced, as well as obtain spare parts for their vehicles."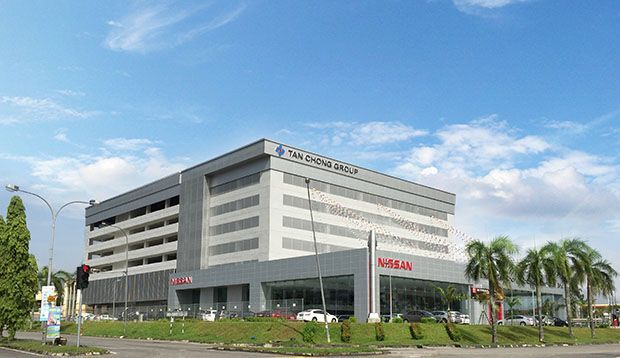 ETCM plans to open more 3S centres across Malaysia. Currently, the company has 100 showrooms (including dealers) and 60 Tan Chong Express Auto Service (TCEAS) workshop throughout the nation. They've also targeted to have 20 3S centres by the end of 2015.
---
---
---
Comments