Toyota RAV4 vs Proton X70 - SUV Warfare From Opposite Sides
Insights The returning Toyota RAV4 never expected to have to lock horns with a Proton, of all things, much less to have it put up such a brutal fight.
---
As I have expressed in a previous article, it's actually quite tragic that the otherwise excellently engineered and well designed fifth-generation RAV4 is not allowed to reach the sales heights it deserves to. What is arguably the best SUV in its class, globally, is entering a very competitive local marketplace with a significant price handicap.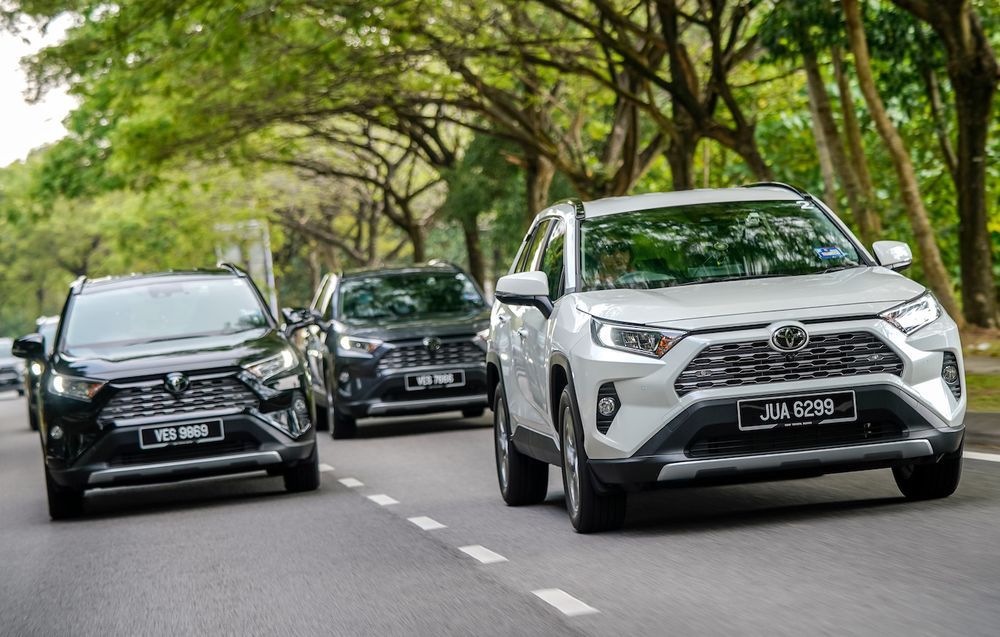 This has been the case for other car models before, but a gulf this wide is very hard to justify in the mass market category. Practically, the RAV4 doesn't make a great on-paper case for itself, and SUV buyers are perhaps the most demanding of ultimate practicality from a new vehicle purchase.
It has also put into sharper focus just how much your Ringgit can stretch these days in the SUV space. Again, this is owed to the highly competitive nature of this particular vehicle category, spurring frequent iterations and updates that add new features and alongside new marketing hooks.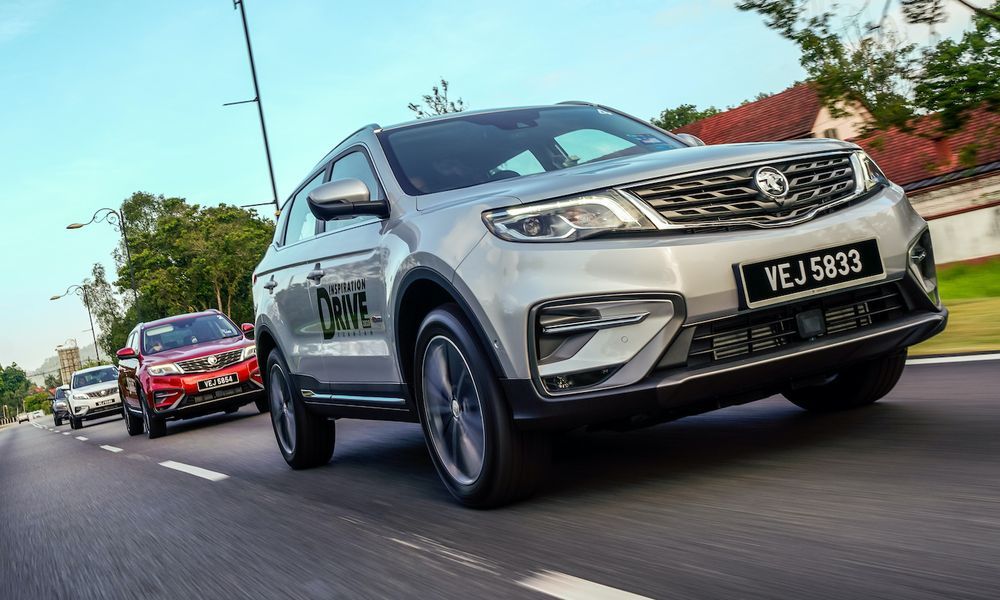 As Malaysians have known since its much-hyped launch, the Proton X70 represents a lot of value to the buyer. It's an SUV that's size-comparable to the RAV4 both in terms of boot space and room for passengers, and it can be quite generously specified at the high end of the range, even delivering surprisingly decent performance.
To keep the competition a little more level, we're going to compare the range-topping X70 Premium X (priced at RM115,800 with the SST deduction) and the less expensive variant of the RAV4 (the 2.0L, priced at RM196,436 with the SST deduction).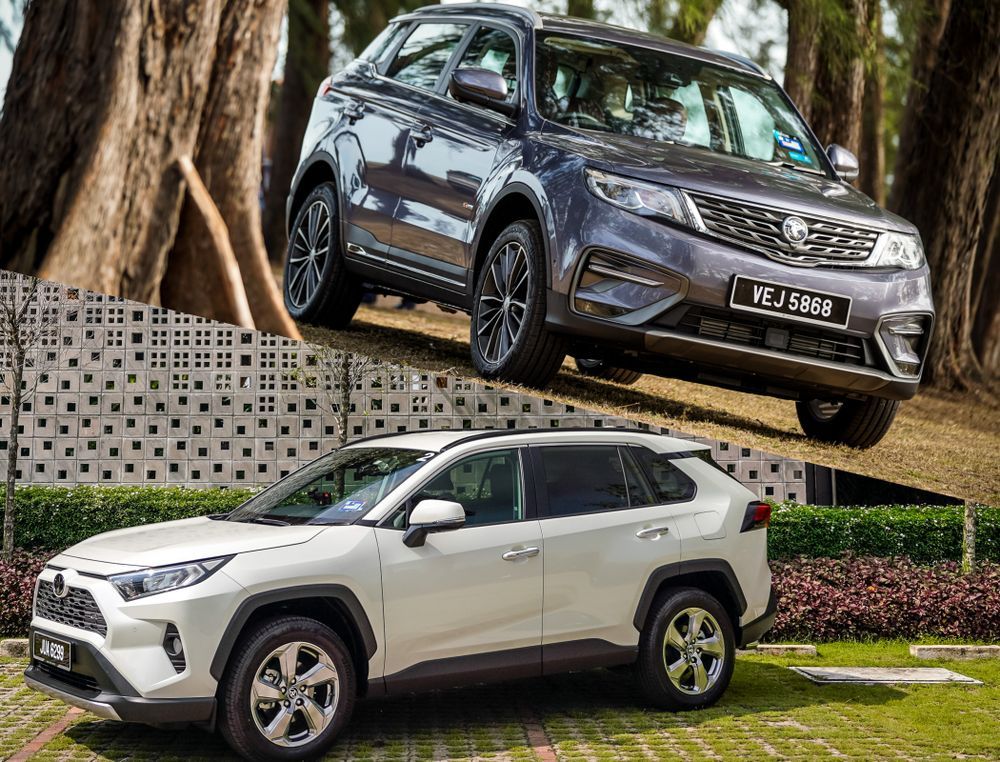 Round 1: Exterior
This is the most subjective part of both the X70 and RAV4 - any car, actually. Here, the Toyota gets massive points for its design. The flat bonnet and pronounced wheel arches (with cladding and all) looks great. Subtly aggressive, but always with an undertone of utility over style.
I'm no SUV fan in general, but the 5th-gen RAV4 does the most to make me reconsider my position. It looks distinctively Japanese and almost futuristically rugged, if that makes sense, like it could go anywhere even if it's only 2WD and based on the familiar and talented, but very road-biased TNGA platform.
Win: Toyota RAV4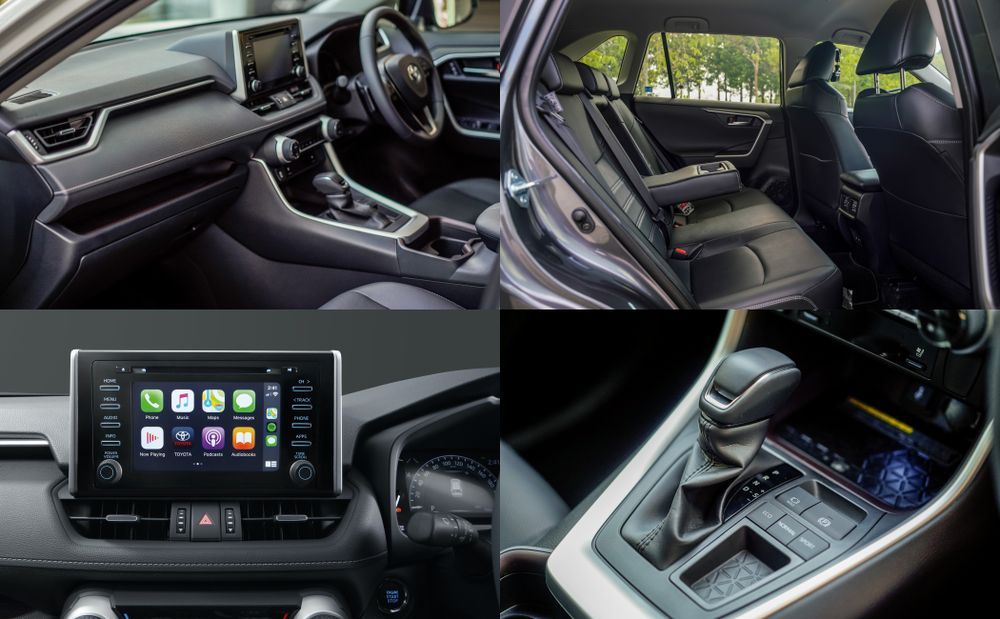 Round 2: Interior
The RAV4 has a huge advantage here, too, being a Toyota product, and a rather premium one at that. You just know it will be a high quality cabin that's screwed on really tight with top notch fit and finish. Though it lacks the sheer material luxury of a Lexus, everything will feel solid and sufficiently expensive.
On the (interior) design front as well, the RAV4 starts strong. The bold and somewhat blocky exterior motif is carried into the cabin, giving it an almost Land Rover-ish blend of ergonomics and rugged (there's that word again) flair.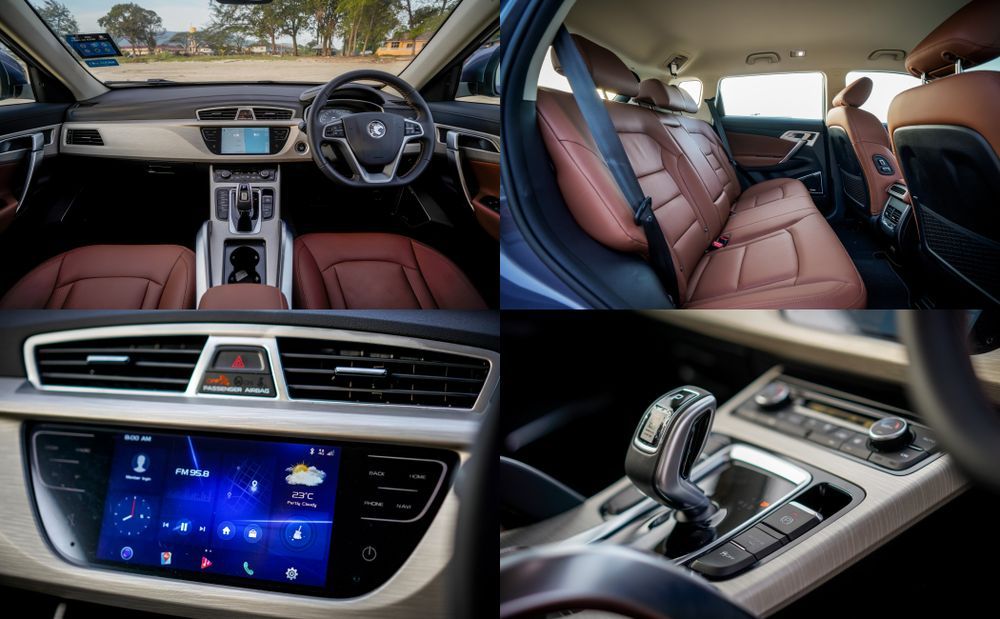 However, the X70 is no slouch in this department either. The Proton is still well built, generally speaking, and even counters the dark leather seats in the RAV4 with a nice brown shade of Nappa that adds to its perceived luxury factor. The Premium X variant also comes with a panoramic sunroof, giving the cabin an even airier, more open feel. However, both trade blows when it comes to dual zone climate control and electrically adjustable ventilated front seats.
Win: Toyota RAV4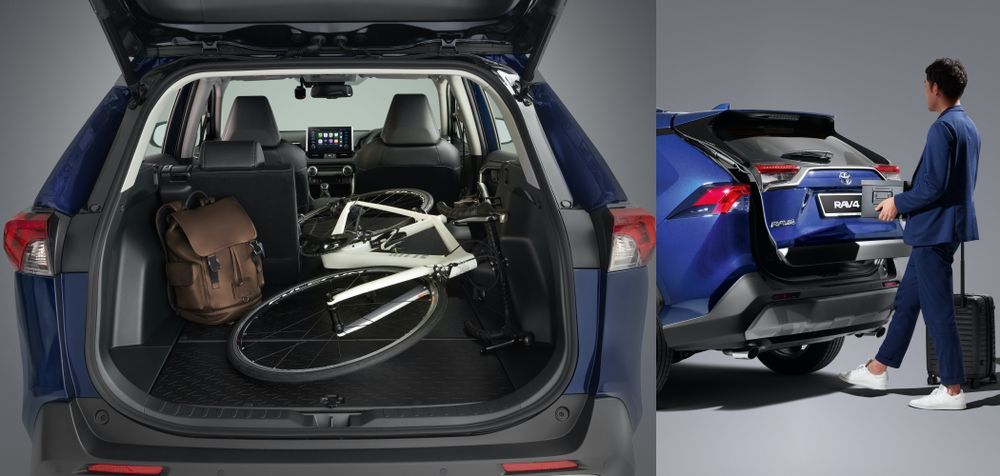 Round 3: Practicality
Neither the Proton nor the Toyota are polarising in this respect, offering a lot of room inside and out back, enough for that hypothetical TV advert family to easily fit themselves and their luggage in with relative ease.
Both aren't too high off the ground either, with the H-points being around the average Malaysian's hip height, allowing most of us to easily slide into the seats instead of climbing up or bending down to plant our bums.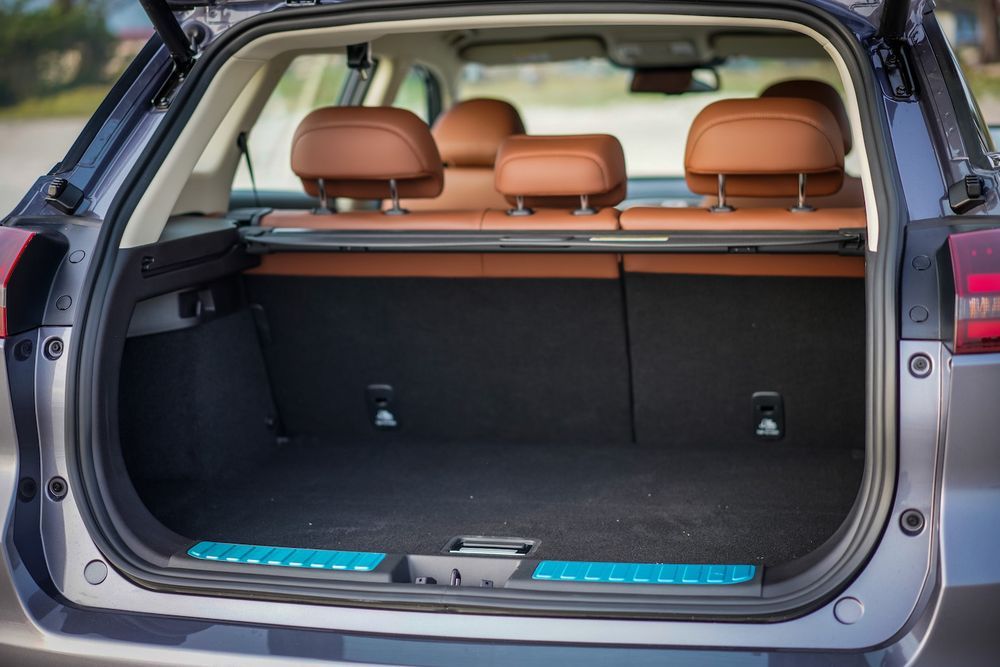 The RAV4 is longer overall by 80mm and has a slightly longer wheelbase (+20mm) than the X70, so naturally it does offer more cargo carrying capacity as a result. However, it isn't a dramatic difference.
A whopping 60-litres of extra space separates both SUVs with the rear seats upright - RAV4 at 580 litres and X70 at 520-litres - and they also share little conveniences like a powered tailgate and flat load floor. Nonetheless, that difference in overall cargo room does tip the scales in the Toyota's favour. It's clear, though, that both these vehicles were designed with practicality as a high priority, but the RAV4's best-in-class capacity wins the day.
Win: Toyota RAV4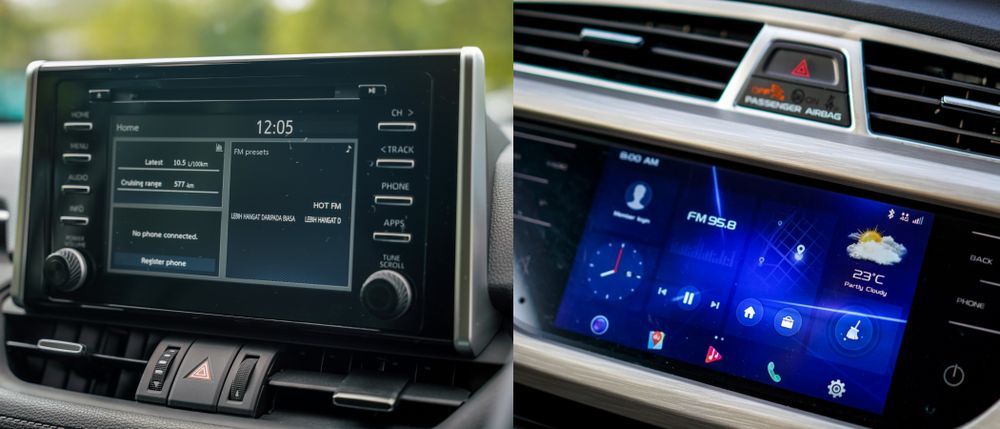 Round 4: Tech Features
This is one area where the Proton X70's arsenal should match that of the pricier Toyota. Both sides arrive at the technology front with sufficiently large touchscreen infotainment units, but only the Toyota's is truly worthy of being called user friendly.
That's not to say that the GKUI interface in the X70 is terrible, but it is much more cumbersome to use even for simple tasks as the touch points are relatively small and there is noticeable input lag which can be frustrating to try compensating for while trying to drive. The supplied Kenwood speakers are also disappointing, sounding rather flat no matter what settings were applied.
By virtue of its support for Apple CarPlay and Android Auto alone, the RAV4's is a much easier system to live with, but it's also clear that the underlying interface has been developed specifically for in-car use. Menus are intuitive, animation smooth, and the side knobs and shortcut buttons do prove useful. We'd have just wished for a larger screen overall.
Win: Toyota RAV4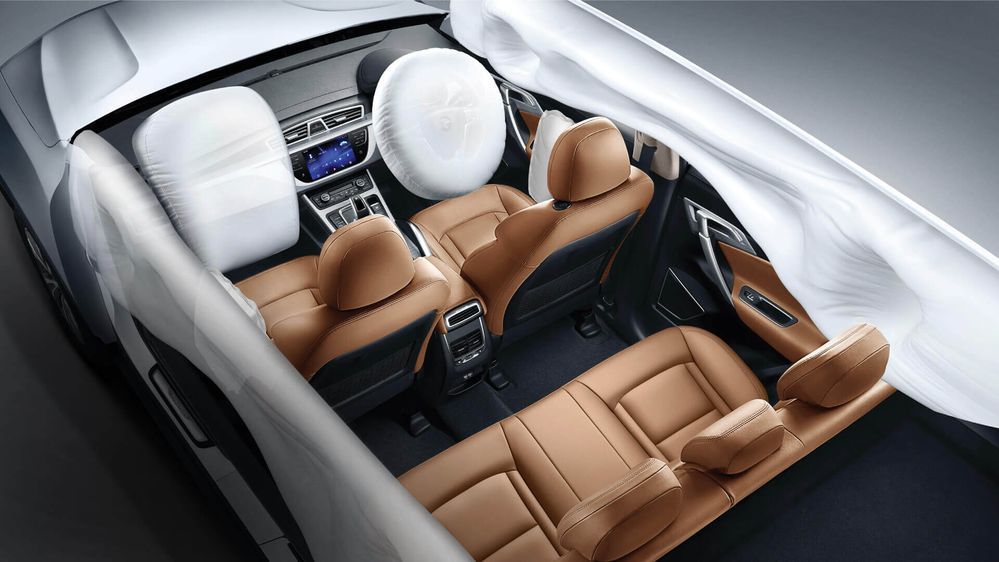 Round 5: Safety
Here, the X70 is something of a local outlier, offering safety features that are leaps and bounds more advanced than any of Proton's previous cars. This is almost entirely thanks to their Geely partnership, of course, and those ties with sister automaker Volvo also does plenty to lift their safety credentials to a world-class level.
In addition to 6 airbags, anti-lock brakes and the assortment of stability + traction control, the X70 Premium X punches above its weight in its updated 2020 guise, offering an impressive list of active safety features such as Autonomous Emergency Braking, Forward Collision Warning, Blind Spot Monitoring, Lane Departure Warning, and even a 360-degree camera system into the mix.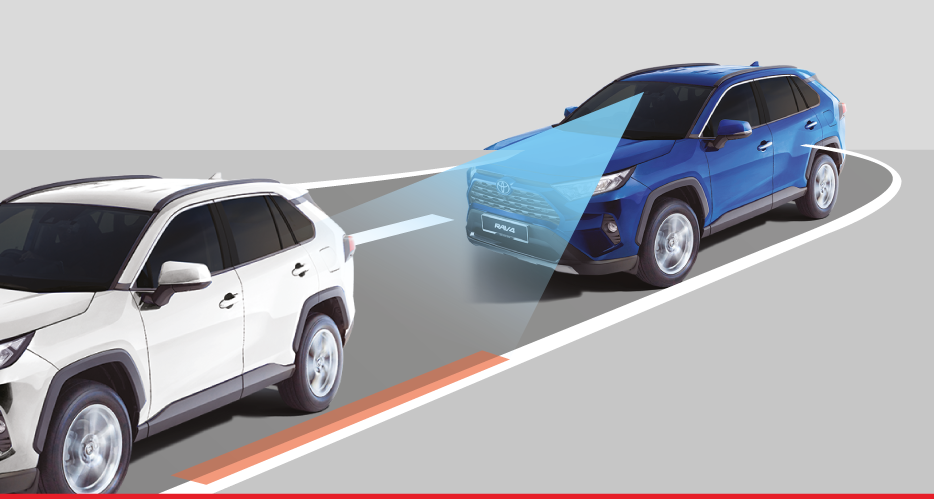 Like the newest Camry, you could be sure that UMW Toyota would not skimp on the RAV4's safety sheet, which should read almost identically. In addition to 7 airbags, it offers Autonomous Emergency Braking (Pre-Collision), Forward Collision Warning, Blind Spot Monitoring, and Lane Departure Warning under the Toyota Safety Sense suite. Automatic High Beam and a 360-degree camera are also standard here.
Both the X70 and RAV4 seem to be level-pegging on safety feature count, which is surprising given just how much less you'd need to fork over for the Proton.
Win: Proton X70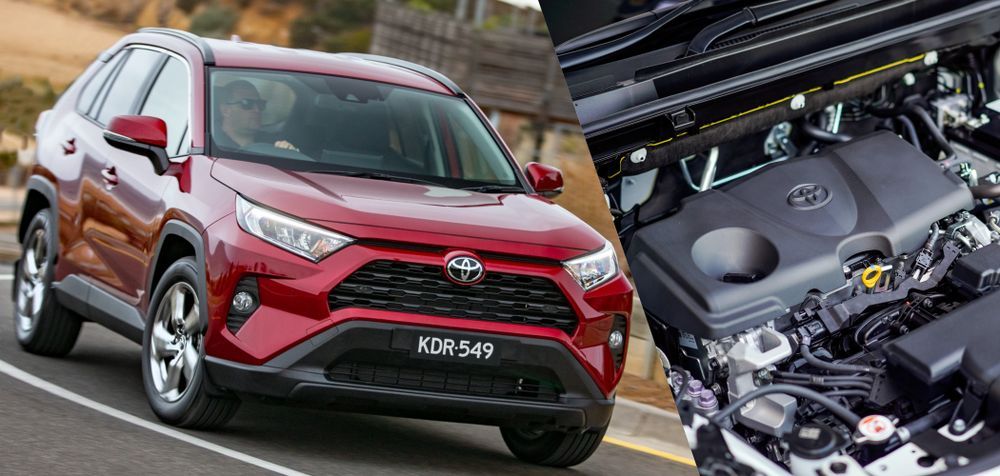 Round 6: Engine, Transmission, and Performance
The Toyota and Proton take very different approaches to their powertrain packages, and both have their share of strengths and weaknesses. Starting with the Toyota, their Dynamic Force family of engines are amazingly efficient, very refined, and so far have proven to be just as reliable as other legendary Toyota workhorse motors from the past.
That being said, as impressive as it is, it isn't able to offer up the on-demand grunt that the Proton can muster from its smaller displacement but turbocharged engine. Both should neither feel particularly quick or sluggish, but don't be surprised if a RAV4 is left trailing an X70 when the lights turn green, where the 2.0L variant's fuel-efficient CVT is doing it many favours off the line.
Still, we hear the Aisin 8-speed automatic in the RAV4 2.5L has been calibrated even better than in its other applications such as the Peugeot 3008, Volvo XC40, and BMW X2.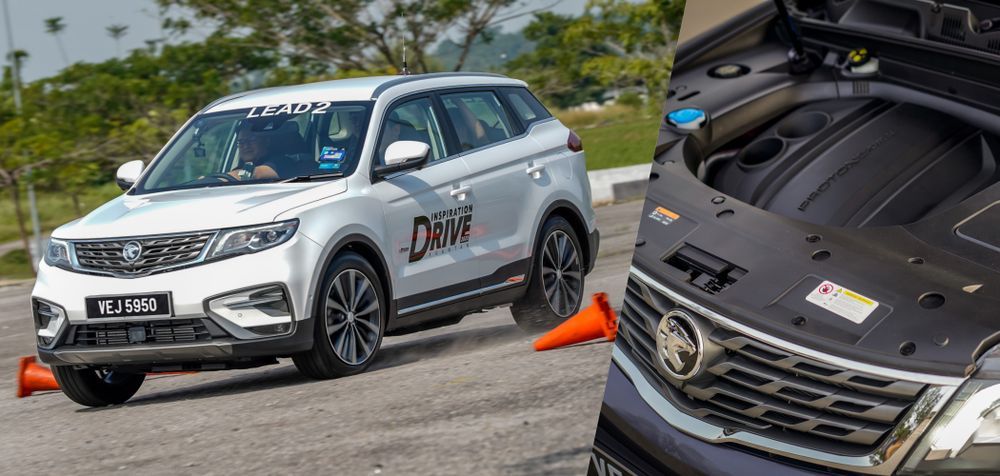 The X70's transmission swap job for 2020 has now saddled it with a new 7-speed dual-clutch to replace the 6-speed torque converter. Setting aside any negative connotations attached to that type of gearbox, it can't be argued that acceleration is improved by one whole second, reaching 100km/h from rest in 9.5 seconds.
The RAV4, in its entry-level variation, boasts a 2.0-litre naturally aspirated four-cylinder. Power is figured at 170hp and 203Nm, which sound plenty decent. But we're talking about a car where you'd expect to be filled up with luggage and at least a few of its 5 seats occupied most of the time. And in this case, the Proton's peak torque of 300Nm (and 181hp) becomes a huge perk.
The Proton could still struggle to to tackle the full haul of a family weekend up Genting, but we suspect the RAV4 will be panting much harder when put through that kind of punishment. Less so for the 2.5L variant, maybe.
Win: Proton X70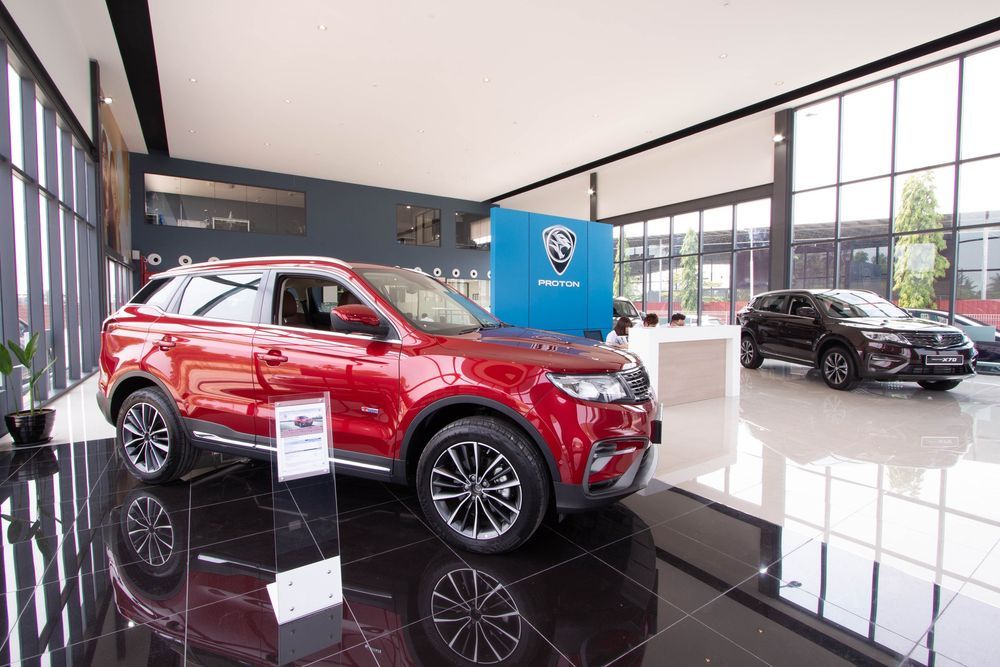 Round 7: Warranty
Both the Toyota RAV4 and Proton X70 come with a 5 year unlimited milage warranty with maintenance schedules set for every 10,000km or 6 months, whichever comes first.
Win: Tie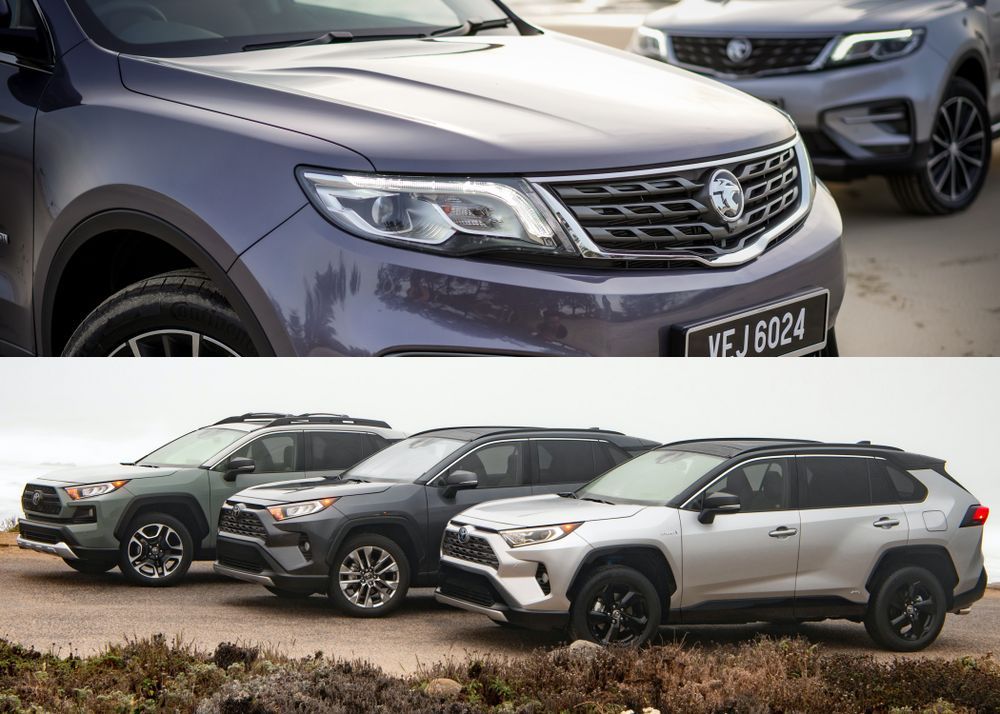 Round 8: Value
The X70 wins. The end.
In all seriousness, if you've been reading the write-up so far, Proton's SUV is the clear winner on pure value for money - there's no two ways about it. Your Ringgit goes much further than it would when compared to the RAV4, so much so that it's almost unfair. Despite the Toyota being a class leader in many more subtle ways, any advantage is quickly bulldozed by that question of price.
Depreciation could be an area where the Toyota claws back some points as it would likely hold its value for longer, but it probably isn't enough to bridge that almost RM100k price gap. To the RAV4's favour, it's also likely to be the more lasting and dependable over the long run (as in beyond the warranty period), so keep that in mind if you're intending to hang on to your next SUV for longer than most.
Win: ....X70, obviously.
---
---
---
---
Comments