Top 5 Things We Want To Try Out On The New Evoque
Insights The Evoque is one tricked out SUV, but here are the 5 things we are looking forward to the most.
---
The long wait is over, the Range Rover Evoque has finally arrived in Malaysia, and we can't wait to get our grubby little hands on it. It's been a while since we have been able to call a compact luxury SUV a quintessential vehicle, but the Evoque is precisely that.
It has a sleek style, plenty of safety features, a powerful engine, off-roading prowess and a host of unique tech that is not available on any of its competitors.
To give it a proper welcome to Malaysia, we thought we would talk about the five things we are looking forward to testing out on the new Range Rover Evoque.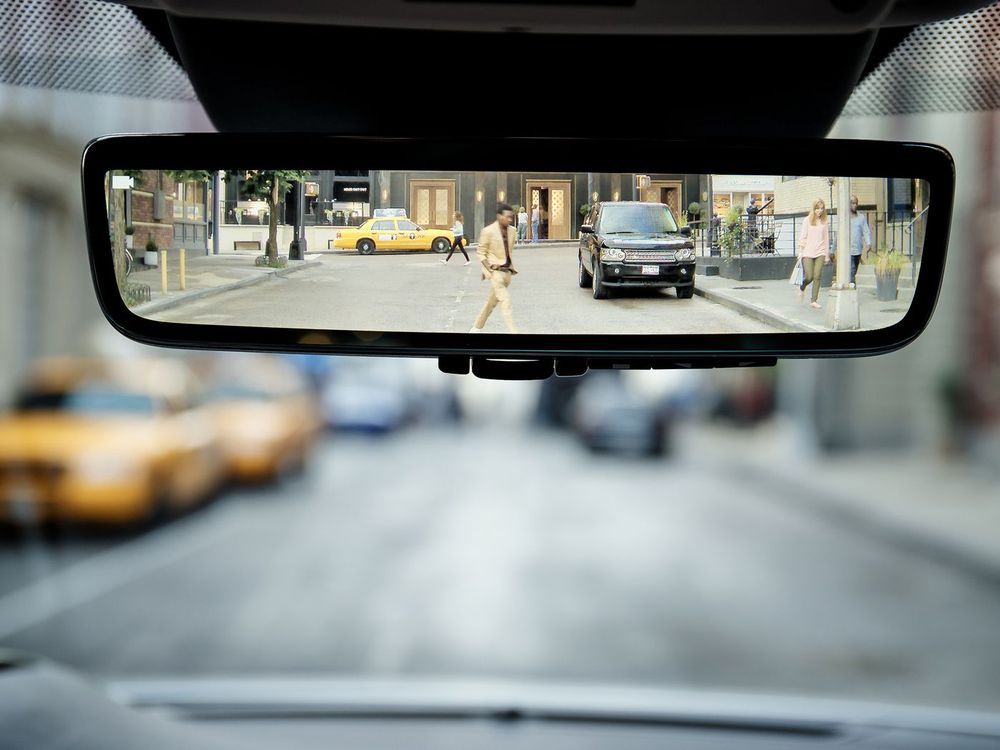 1. Now you see me, and now you don't
One of the biggest problems with having a coupe type body shape is that the rear window will always be small. Due to this, rear visibility was one of the things that people complained about in the previous generation Evoque and to solve this, Land Rover installed a pretty tricked out rearview mirror called the ClearSight Rear View Mirror. The mirror transforms into an HD video screen when engaged. Should rear visibility be compromised by passengers or bulky items, the driver can flip a switch on the underside of the mirror, and a camera feed from the top of the car will display what is behind the vehicle in crisp high definition. The video screen provides a 50-degree field of vision and superior visibility in low light.

2.View from down under
When off-roading, or facing mall parking spaces, the biggest complaint is that you can never really see what is directly underneath the front of the car. To solve this, Land Rover installed some cameras at the front to give you a clear view of what is going on there. Called the 'ClearSight Ground View', this technology is also designed to allow drivers to virtually see through the hood and under the front end of the vehicle by projecting a 180-degree view of the ground onto the vehicle's upper touchscreen. This is useful when navigating through tight parking spaces, high city curbs or tackling rough terrain.

3.Direct boost baby!
Land Rover is pretty proud of their Ingenium engine. The reason for this is because not only is it sturdy and lightweight, but because it also supplies a fast response to throttle demand due to its immediate delivery of boost pressure. Although we haven't had the pleasure of trying it out, it's been reported that the throttle response is crisp and doesn't feel too computerised.

4.Orchestra in the cabin
Yes, we know most cars these days have an okay-ish sound system, but the 11 speaker Meridien sound system in the Range Rover Evoque should give you that bright and full orchestra feeling. Some car companies list the Meridian sound system as an optional extra, so we're glad that the new Range Rover Evoque equips this as standard.

5.Auto Terrain response
We are in 2020, so do we really need to fiddle around with buttons and knobs to adjust the car to the terrain it is tackling? According to Land Rover, no because it has equipped the Evoque with Terrain Response 2. We could go on and explain how it works, but we think it is best that Land Rover show it to you themselves through the miracle of HD video.
---
---
---
---
Comments