First Drive: Porsche 718 Cayman GT4 - Permanent Race Mode
Reviews At the end of last year, to cap off one of the most challenging 12 months in modern civilisation, Porsche organised a track day in Sepang to showcase their new 718 Cayman GT4, which was launched back in July alongside its open-top twin, Boxster Spyder
---
We only had access to half of the SIC and were limited to 5 laps each, so I wondered if that would be enough time to come to any worthwhile conclusions about the car that hasn't already been parroted elsewhere.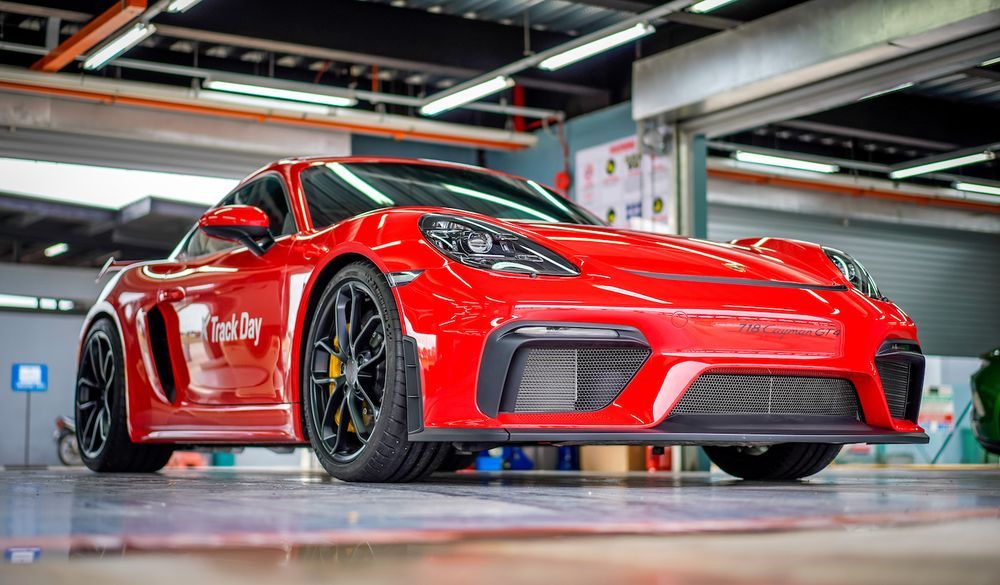 The GT4 has been met with plenty of fanfare with people holding it up as possibly even better than the maestro itself, the 911 GT3 RS. But here, I suspect that the hype was amplified by the prospect that the flat-six itself was becoming extinct, replaced in the Boxster and Cayman pair with a turbocharged alternative with 2 fewer cylinders.
This is the second time around that Porsche's GT division has trotted out a lightened, track-focused Cayman - the first was for the previous 981 generation before the range was grouped under the 718 moniker.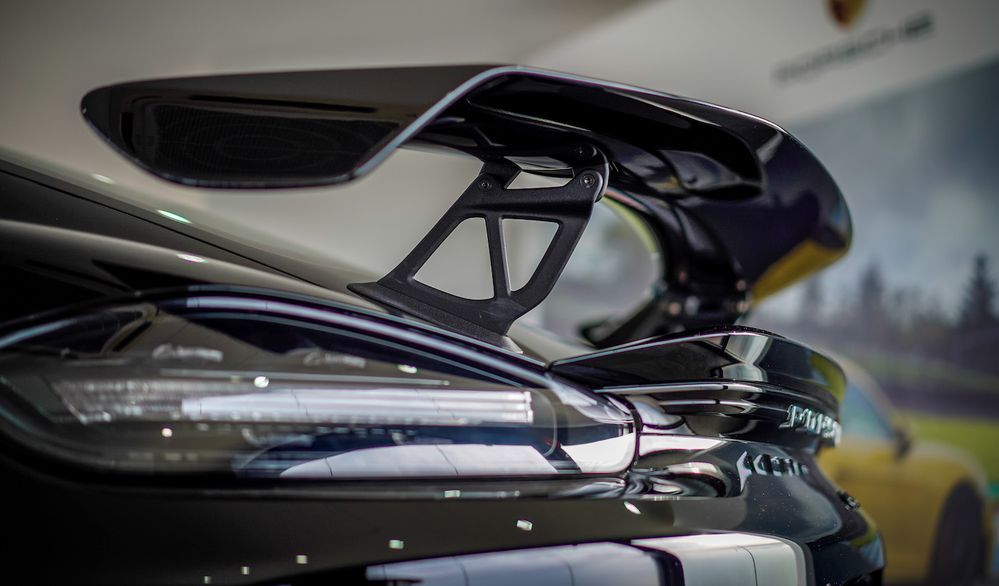 Stuffed with a mid-mounted 4.0-litre naturally aspirated heart transplanted from the GT3, albeit down-tuned to 420PS and 420Nm, the new Cayman GT4 was seen as a prophetic return as well as a signal of Porsche's attention to feedback.
This GT4, though quite similar to the previous version, wasn't just a newer, improved version - it represented something, and a renewed commitment to the flat-six was echoed again with the 718 Boxster and Cayman GTS 4.0.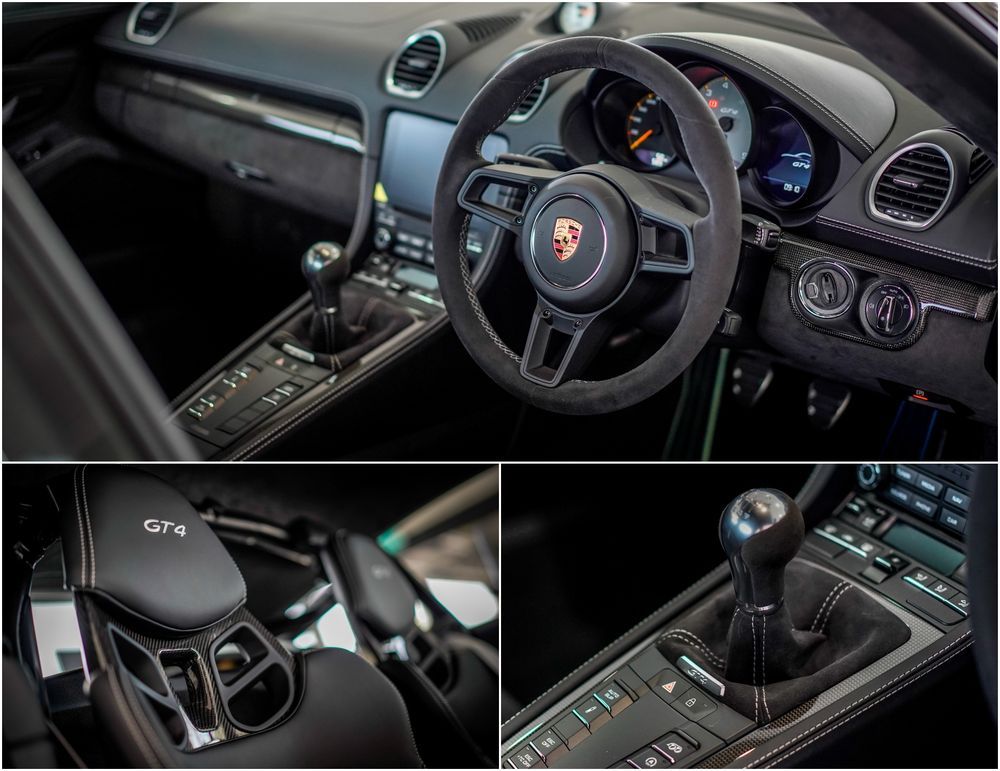 Hearing that signature scream as it stormed down the SIC back straight made me a little giddier than usual for my slot, which was coming up next. Upon first impressions of stepping into the driver's seat, the GT4 surprised me by how much it disagreed with the size of my head, made worse by the XL-sized helmet that protected it, made worse by the fixed carbon bucket seats that pretty much wedged more than a little too far forwards.
Pretty quickly, though, the car started to ease me into the experience and its world of speed and sensory distortion. That delicious soundtrack that blended valve train, intake, and exhaust noise was blaring in my ears, though I only dared to shift at 6,000rpm (2,000rpm shy of the limiter), but by the end of the straight was reaching 250km/h before leaning on the carbon ceramic brakes.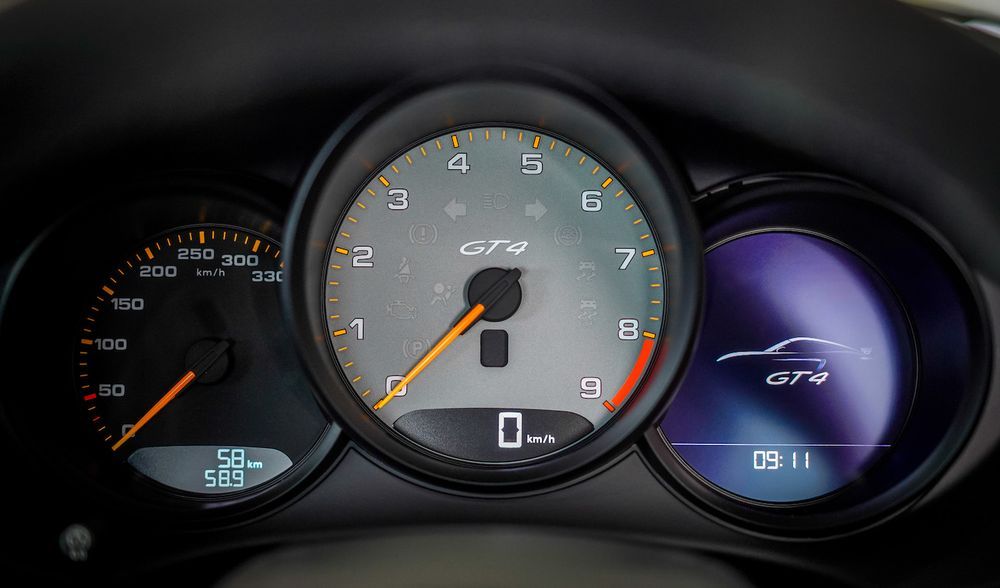 The sheer stopping power had me hesitating as I considered how much speed just vanished without so much as a twitch from the car itself, and missed the corner apex. It became clear that I was the weakest link and the next 4 or so laps would be defined by me trying to keep up with the GT4.
Instead, it continued to shock and impress by being so forgiving in spite of my inputs, which felt blunt compared to how composed and competent the car handled. It's the kind of car that really does flatter your skills, lacking as they were in my case, into taking more and more liberties to explore the full potential of chassis and powertrain.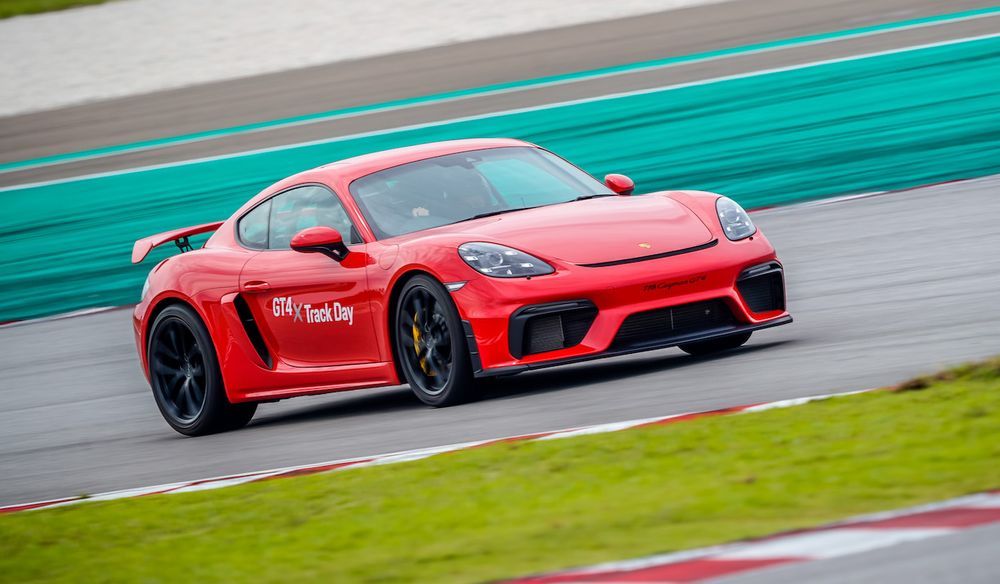 Unfortunately, my 5 laps were over before I could really start to form a groove with car and track, but I could almost taste what the GT4 was teasing: a blinding endorphin rush lurking just behind my inhibitions. More time was needed, even if I would've been just as slow.
Returning my borrowed helmet to the rack was also slower than usual as my mind was frantically trying to summarise my thoughts from the past 10 minutes. I realised that, while the Cayman GT4 is like a greatest hits collection of Porsche's GT division, it's a car that delivers a sensation that very few others do.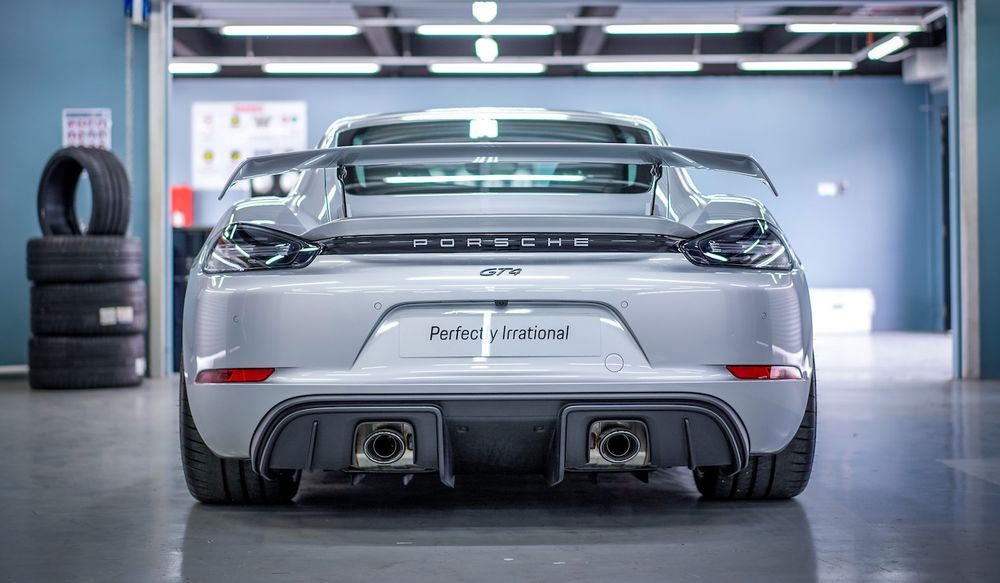 Every other car that you might call a 'Cayman rival' seems compromised when compared against the GT4. They all have a turbocharged engine, dual-clutch gearboxes (or some other automatic), aren't as committed to keeping weight to a minimum, or are just a little too big and disconnected for their own good. In a world where so much high performance feels too easy and artificial, the Porsche's 'entry level' GT model boldly, stubbornly, presents a challenge.
Rather than just taking you on a thrill ride, the Cayman GT4 is one of those cars that's defined by the experience rather than numbers or specifications. There are faster cars than this but very few - especially new ones - that makes you feel so central. As corny as it sounds, it surrenders so much of its abilities into your feeble hands, slowly compelling you forward to become the kind of driver it deserves to have behind the wheel. That is rare.
---
---
---
---
Comments