Toyota Corolla KE 70 Track Day: 5 Things Every Driver Should Know!
Insights There's no better place to learn your car's limits like a race track. Just don't expect to set a decent lap time.
---
Photos by: Redox Projex, Syazone Motorsport Media, and Tune Photography
Zero. That's the number of clean hot laps I managed to have on Sepang International Circuit over a four hour track day held last weekend, where I attempted to find just what my tiny Toyota Corolla could do. While it may sound like a bit of bad luck, it's honestly the case for many track days that are held around the year, where you see over seventy cars out on track for various reasons.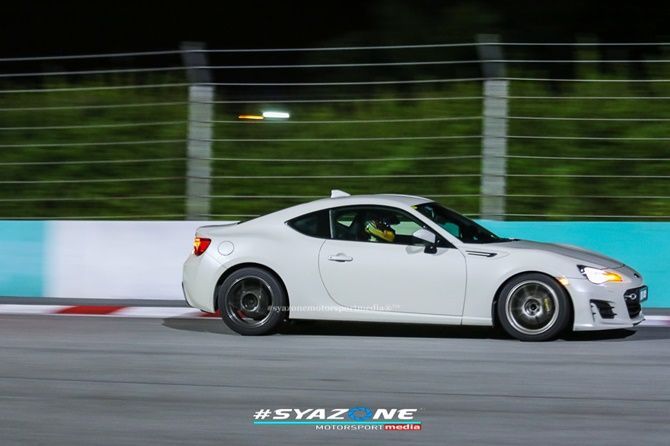 Still, it was something that needed to be done. As the first track day for this particular car, we had to figure out a number of things - what kind of temperatures the tyres liked, what kind of cold and hot pressures were ideal for the tyres, whether the brakes could stand up to repeated abuse without fading, how hot the oil and coolant would get, and whether oil pressure would remain stable. If you've got a project car that you plan to drive hard on track with, these are the fundamentals you need to focus on.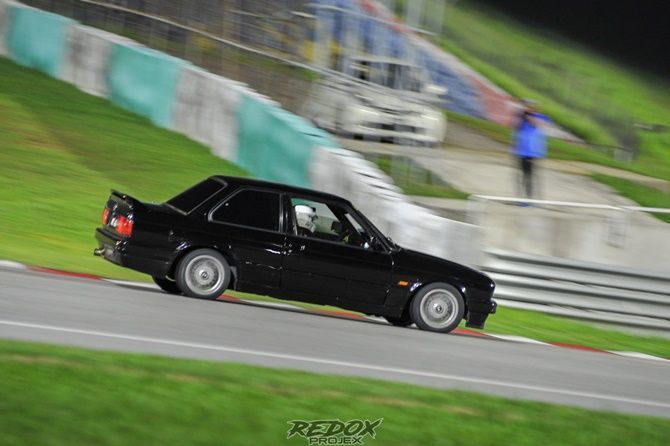 Unfortunately, that's about the most you can do. With so many cars out on the track, you are bound to run into a number of problems regardless of how well the organizer tries to control the event. Let's run through all the headaches we experienced: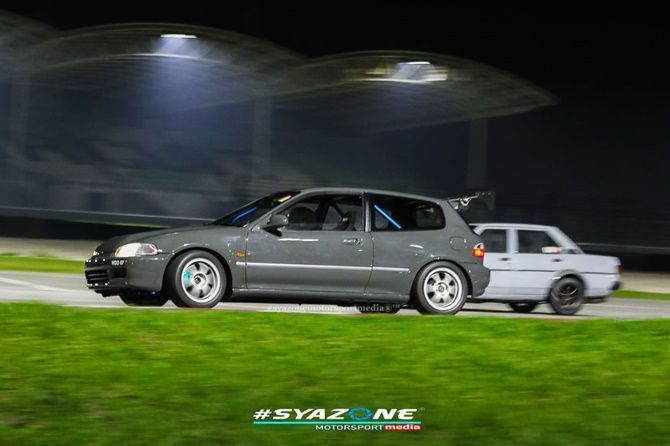 1. Show Up For The Damn Safety Briefing
At every track day and race event, there will be a safety briefing before the session starts to go over the particular rules for the day, as well as to explain various aspects of the track and the flag system for those who may not be familiar. Despite the importance of this, a number of people still chose to show up late to the briefing with a lackadaisical attitude, and it showed. Many people did not observe pit speed limits for the night, nor did they understand the function of the safety car.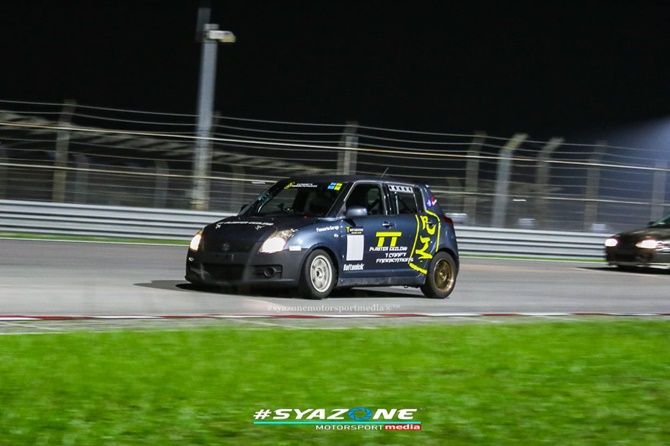 2. Horrible Driving Etiquette
You're on a race track, so naturally you're going to want to drive as fast as possible. That being said, there has to be a bit of common sense when it comes to overtaking and being overtaken. Many drivers are incapable of understanding that they are not the ONLY car on track, so often times they will attempt to dive up the inside of another car even when it's not particularly feasible and they risk a collision. The converse is true - those lapping more slowly that cars behind them will often not check their mirrors or judge closing speeds poorly, squeezing other people off the track or forcing them to smash the brakes in order to avoid an accident.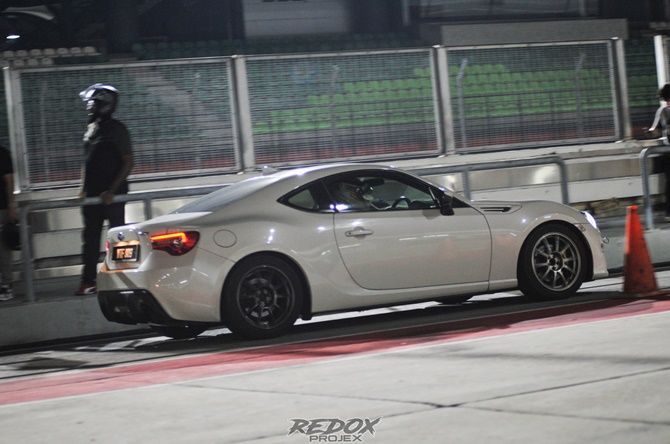 3. Hurry Up And Wait
You may think that four hours is a lot of time, but when you factor in your warm up and cool down laps between runs, you end up with a lot less time than you realize. Even then, what many don't realize is how much time is wasted by red flags and track closures. Red flags are waved when there is a vehicle stalled on the track or trapped in the gravel - sometimes this isn't the fault of the driver, but honestly from the frequency and the behaviour of drivers on the night, you could very easily blame them for the lost time. How bad did it get? In the last hour, from 11 pm to 12 am, we only managed two out laps and two halves of a flying lap. That's absolutely unacceptable and a total waste of time and money.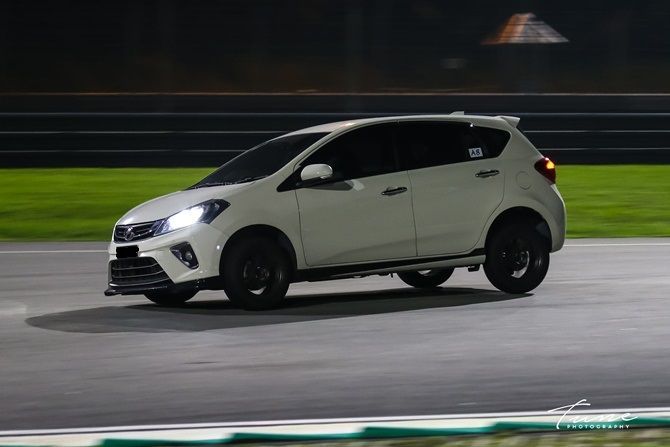 4. Slow Down For The Yellow And Red Flags
In many other parts of the world, when a car comes off the track or breaks down there will usually be a yellow flag unless fluid or debris has spilled across the track. In Malaysia however, people cannot be trusted to observe a yellow flag. In our session there was but ONE yellow flag, and even during this time when drivers are supposed to slow down and drive cautiously, many were still driving at full pace. This even happened during red flags, which is absolutely insane when you realize there could be marshals clearing debris or removing oil on the track itself.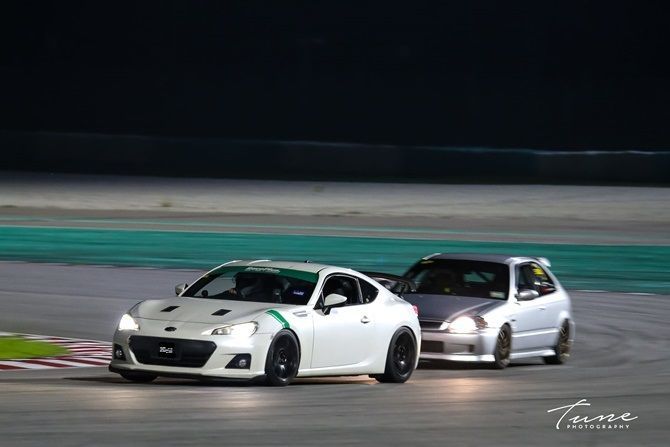 5. It Isn't A Race!
As is also typical of Malaysian track days, some people choose to treat it as a race and fight each other on the track - even harder than you would see during an actual race like MSF or MCS. While it's safer to do this on a track than on the road, it's incredibly dangerous to dogfight when people can barely keep track of their surroundings and traffic coming up behind. Usually these cases leads to someone going off track or getting damaged and a red flag for the session.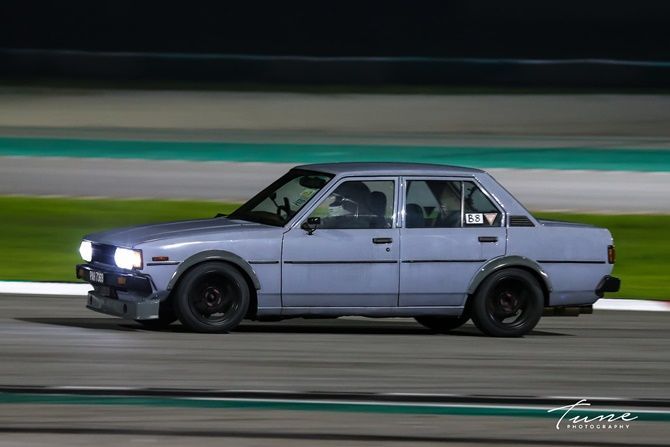 While we were able to get the data we needed, we absolutely could not set a decent lap time with the amount of interference and traffic that we faced. The best that I personally could clock was a 2 minute 53 second time, far off the target that we had aimed for - with interference at turn 4 and turn 14 adding between four and six seconds to our time. Sepang is a track where the entry and exit speed of a corner determines your speed down the next three corners or long straights, and losing 20 to 30 km/h on entry can compound to multiple seconds lost.
---
---
---
---
Comments