Formula One's 2015 Thriller. We'll Bring You Up To Date On Who's Racing What For Whom
Auto News The Formula One season is about to begin, starting with the familiar season opener in Albert Park of Melbourne, Australia on the 15th of March 2015. There's been a whole lots of chatter about what this year holds for the sport. The other teams have had time to catch up after Mercedes's commanding advantage last year, but have they caught up enough?
Going into the new season, we've got all the information to get you up to speed about who is racing what for whom.
The paint has dried over the winter testing months concerning the shakeups that were brewing mid-season 2014. First of all, Fernando Alonso has stepped away from Ferrari to join McLaren and their returning engine partner, Honda, enabling Sebastian Vettel to take over his place alongside Kimi Raikkonen at the Maranello outfit.
Williams, much like Mercedes-AMG, found a great formula in 2014 and has pretty much chosen to not fix what isn't broken; Felipe Massa and Valtteri Bottas return as teammates this year.
At Red Bull, Daniel Ricciardo's impressive pace has earned him a top dog spot, second to Daniil Kvyat. Torro Rosso's driver lineup consists of young up-and-coming drivers with racing lineage: Max Verstappen (son of former F1 racer Joss Verstappen) and Carlos Sainz Jr (son of WRC champion Carlos Sainz Sr). We're curious to see what the new blood does with the opportunity.
There are some notable omissions as well, the most noticeable being the shortened list of teams, with just 10 in 2015, down from 11 last year, confirmed to make it to the starting grid at Melbourne – Caterham didn't make it. New team entrants Forza Rossa and Haas F1 have chosen to defer their debut to the 2016 season.
Here's all you need to know about the teams, drivers, and cars that will be competing in the 2015 Formula One season.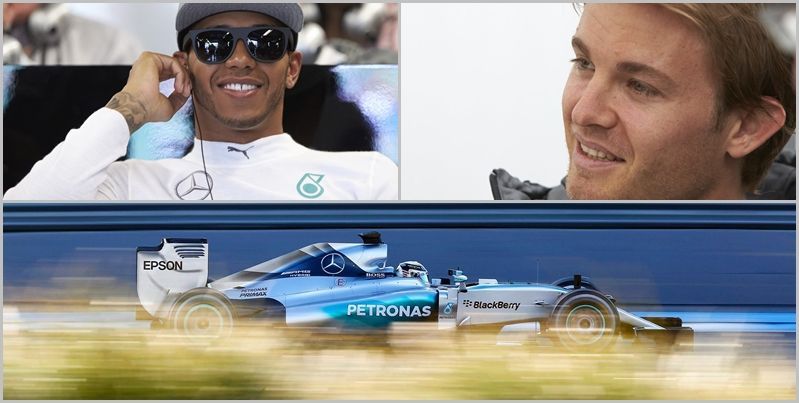 Mercedes-AMG Petronas, F1 W06 Hybrid
They had the winning hand in 2014, and do not wish to alter the formula for the next season. Mercedes has stated that 2015 would be an evolution of the strategy and technology they put forward last year. Both drivers Lewis Hamilton and Nico Rosberg have been locked in by the team at least until the end of the 2016 season.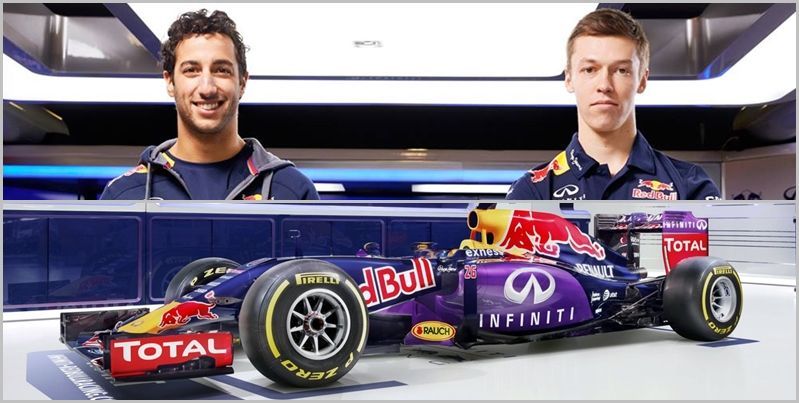 Infiniti Red Bull Racing, RB11
With Sebastian Vettel now at Ferrari, Daniel Ricciardo has to continue to drive well as Infiniti Red Bull's past dominance has been eroded by the changes of the V6 turbo era, especially with a new team mate Daniil Kvyat that is hungry to prove himself. And if last year was any guide, the team will continue to lean heavily on driver talent and advantages in aerodynamics to remain competitive. The RB11 will likely be a good performer and will hopefully be enough to fend off its rivals.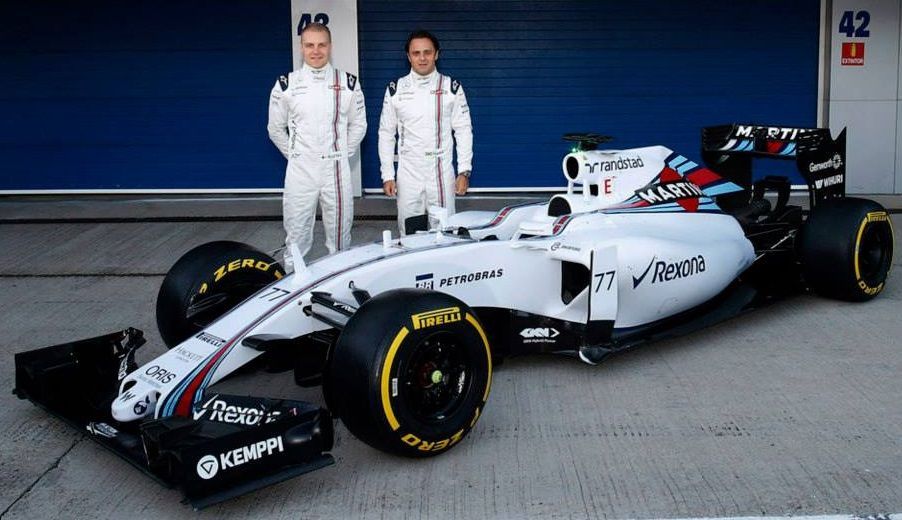 Williams Martini Racing, FW37
Williams, in addition to having one of the best looking liveries on the grid with its minimal paint scheme and Martini accent colors, had one of its best seasons of late during 2014. They have kept the formula relatively untouched, opting to refine the advantages they found last year. Felipe Massa and Valtteri Bottas return as the two drivers, and the team is very confident they've got winning ingredients.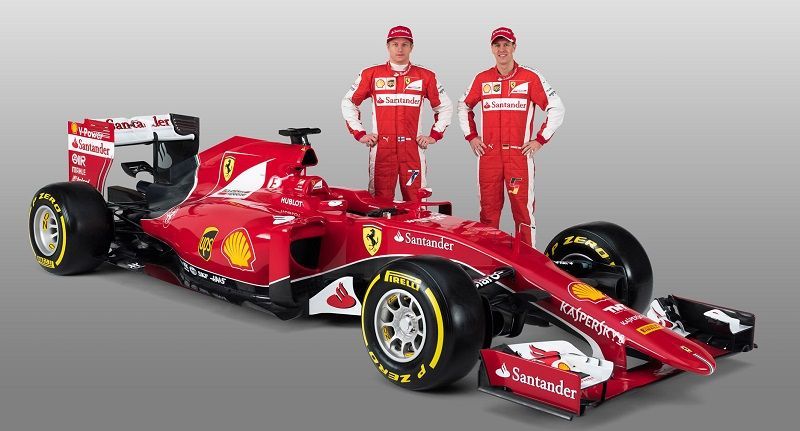 Scuderia Ferrari, SF15T
Kimi Raikkonen has a new teammate following the departure of Fernando Alonso in the form of four-time world champion Sebastian Vettel. Ferrari has had some internal shake ups after a less than stellar 2014 season, and the pressure is on the squad to be in serious championship contention from the very beginning.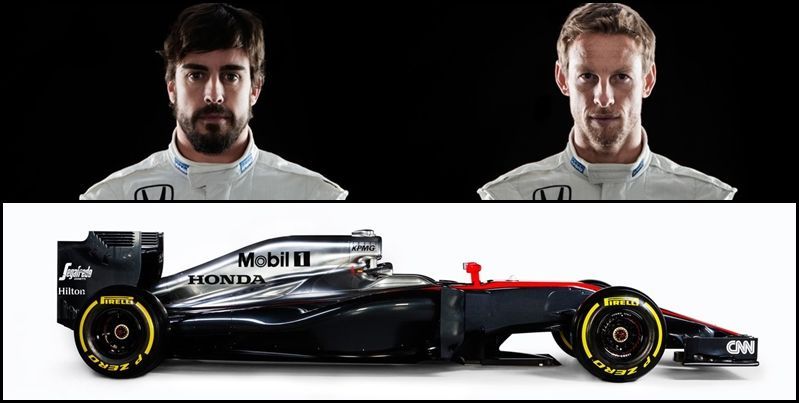 McLaren-Honda, MP4-30
Honda returns as McLaren's engine partner, with previous endeavors in the 1990s leading to a few of the most impressive cars, and thus races, the sport has ever seen. It won't be an easy comeback though, as other engine manufacturers have had more experience at extracting the most out of their hybrid power units. Fernando Alonso replaces Kevin Mangussen (now in a testing role) as teammate to Jenson Button, a crucial move as Honda needs all the experience it can get to make a strong showing.
The injuries that Alonso sustained during a pre-season test have pulled him out of the starting grid at Melbourne, where reserve driver Kevin Magnussen steps up, but the double world champion is expected to be recovered in time for the Malaysian Grand Prix later in the month.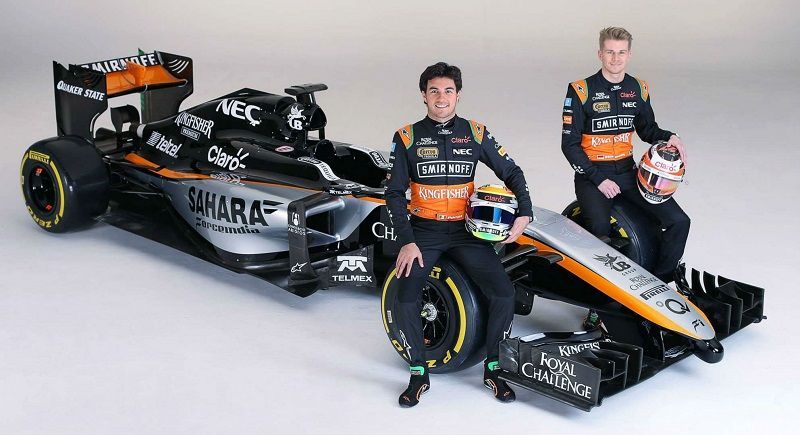 Sahara Force India, VJM08
Nico Hulkenberg and Sergio Perez will drive the VJM08, with the latter signing a multi-year contract with the team. The team was consistent in their pace for last season, even keeping pace with the championship leaders on some laps, and intends to build towards better results this in 2015.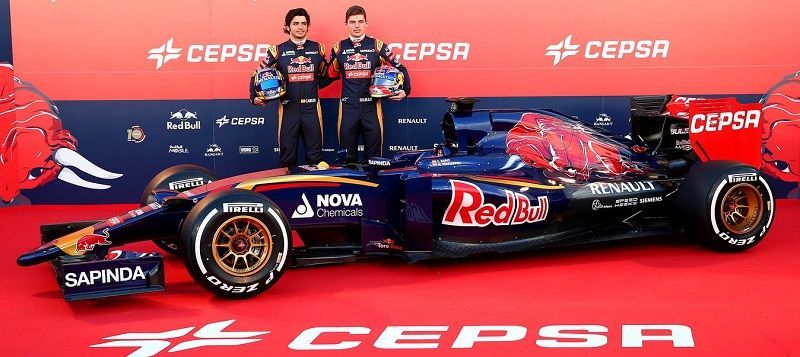 Scuderia Torro Rosso, STR10
'New blood' is the term most apt to describe Torro Rosso in 2015, as the combined age of its two drivers – Max Verstappen and Carlos Sainz Jr – being just 37 years old. The Red Bull Racing junior team is known for fostering talents such as Daniel Ricciardo and Sebastian Vettel, so the fruits of their decision may only make itself known to us further along the season.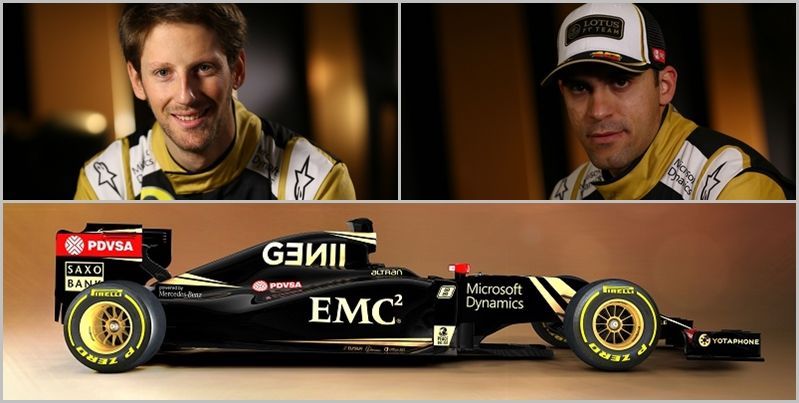 Lotus F1 Team, E23 Hybrid
Lotus is eager to shake off the 2014 season as much as it can where the team suffered through many retirements and a few crashes. The Enstone-based team is eschewing the Renault power unit in favor of a Mercedes engine and is confident that that combined with changes for its E23 Hybrid will be enough to put its drivers Romain Grosjean and Pastor Maldonado into points contention.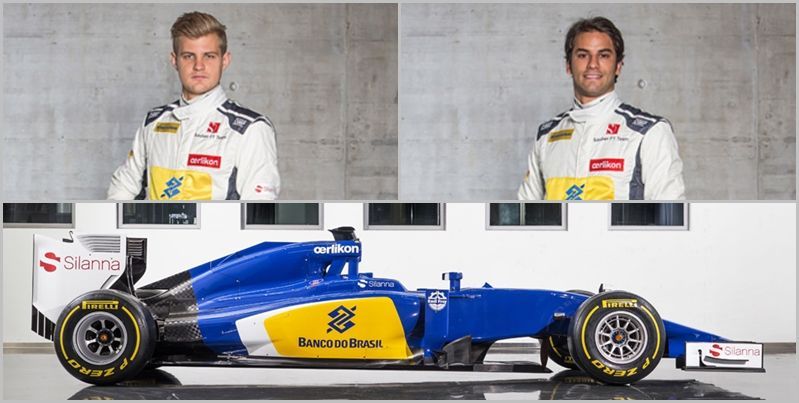 Sauber F1 Team, C34
Sauber's new driver lineup for 2015 includes Marcus Ericsson – formerly of Caterham – and Felipe Nasr, who is making his F1 debut after three seasons racing in GP2. The C34 bears new liveries and color schemes over what we saw last year but retains a Ferrari powered engine. In the days leading up to the season opener in Melbourne, Sauber's 2014 driver Giedo van der Garde won a ruling against the team who he accused of reneging out of an agreement that assured him a racing seat in 2015. Sauber's subsequent appeal did not overturn the court decision, leaving the status of the team's starting lineup unknown at the time of writing.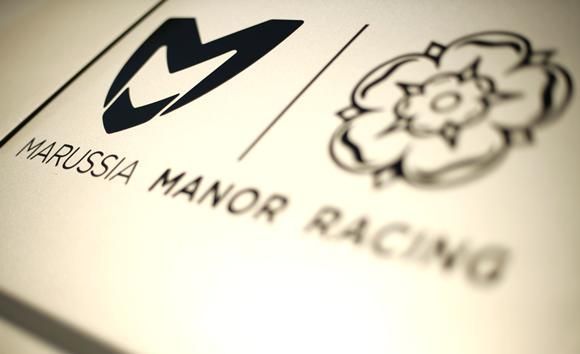 Manor Marussia F1, MR03
Speaking of unknowns, the Marussia F1 team of 2014 has reemerged in 2015 as Manor Maussia F1 with little known about its car, sponsors, or drivers. Its mere presence on the grid is a surprise, as the team's woes were well documented leading up to the final grid confirmations. Rookies Roberto Merhi and Will Stevens will be driving a car that only recently was cleared for participation after passing mandatory crash tests. Our guess is that it is very similar to Marussia's 2014 car, but we haven't seen it in during winter testing and cannot reach any worthwhile conclusions.
---
---
---
---
Comments