Blood In The Water: Perez Wins Sakhir GP, But Russell Is The Hero
Auto News With the second F1 race at Sakhir now done and dusted, Sergio Perez takes home a win - but George Russell is what everybody is talking about.
---
When news broke that Lewis Hamilton had contracted COVID-19, motorsports fans were up in arms regarding the decision for a replacement driver. One of the favourites would have been German driver Nico Hulkenberg who has shown incredible consistency and performance whenever he was called upon through 2020, but it turned out that George Russell would be taking that coveted spot.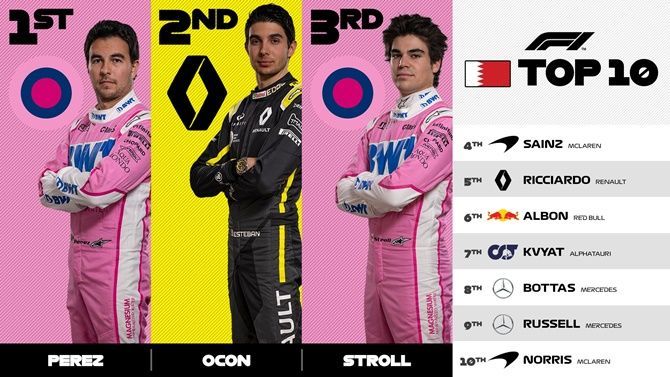 While Russell is no stranger to the race, he would have been a bit of an unknown being handed the reins of arguably the strongest Formula 1 car on the grid through this year. Mercedes-AMG did an incredible job with the development of their chassis and powertrains, and it's no surprise that their drivers have been able to leave the field behind. But even with all of that advantage, the team has not been without its slip-ups.
Last weekend's race at Sakhir was incredible, from practice to qualifying to the race itself. Immediately obvious was Russell's pace, despite his unfamiliarity with the car and the track. With an incredibly strong performance in qualifying, he just about managed to clinch second place on the grid, just a tenth of a second behind his teammate Valtteri Bottas. This in itself put incredible pressure on Bottas to perform, as he has been struggling through this year.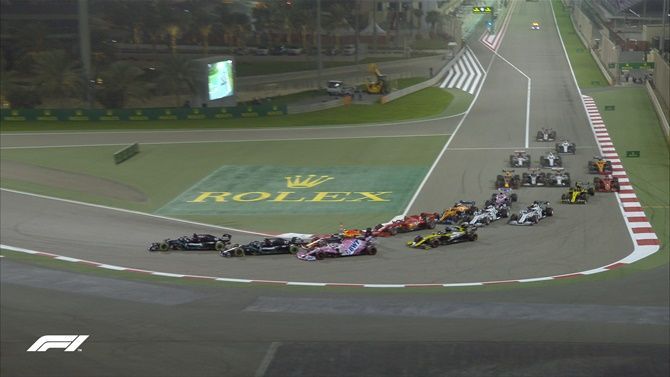 From the moment the lights went green, Russell snatched the lead from Bottas - following an incident that took out both Verstappen and Leclerc. Even following a restart, Russell managed to maintain his lead, stretching the lead to 1.8 seconds over Bottas by just the tenth lap of the race. A quarter of the way into the race, he's still maintaining that 1.8-second lead - and the pair of Mercedes-AMG drivers have stretched their lead out over the rest of the field by 9 seconds.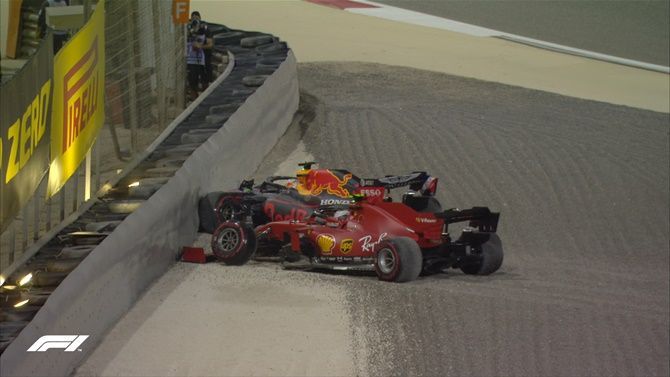 Bit by bit, the young British driver pulled his lead out over Bottas to 2.8 seconds by the midpoint of the race. Swapping off the mediums he started the race with and getting onto the hards, he stretches out a lead of 8.3 seconds once Bottas comes in to pit in lap 49. Both Mercedes-AMG drivers complained about a lack of power, and Bottas started closing the gap with Russell to under 6 seconds.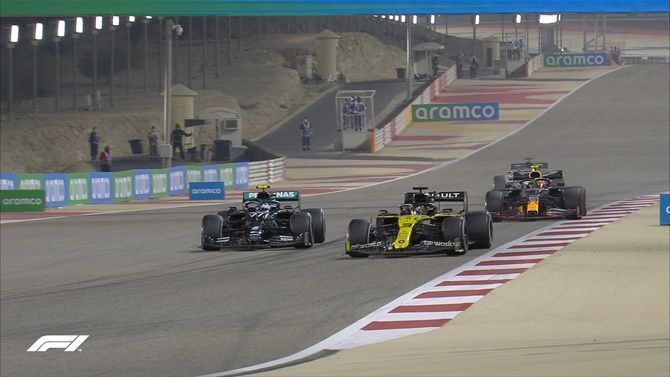 But as fate would have it, Russell's incredible performance would not last. Going into the last quarter of the race, two massive blunders by the Mercedes-AMG pit crew cost both Bottas and Russell the podium. The first saw Bottas going through a pit stop that lasted nearly thirty seconds because they didn't prep the right tyre compounds.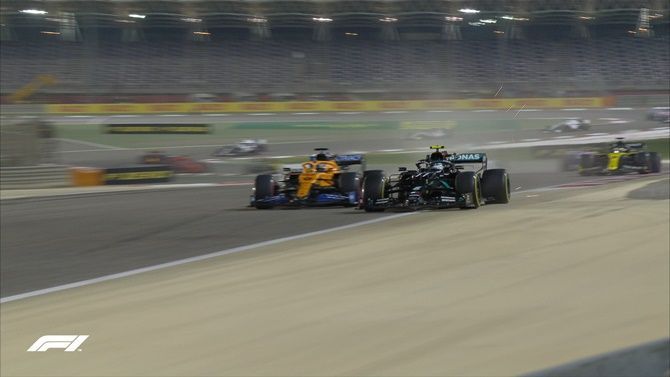 The second was even worse, as they had to stop Russell from going back out when they accidentally put mixed compounds on his car. What would have been an amazing victory for the British upstart turned into a nightmare when he exited the pits in sixth place - and the problems were only just beginning.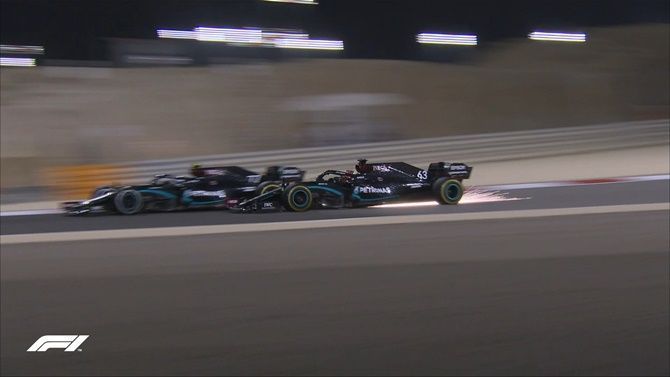 With fresh tyres on and fighting through the field, Russell managed to claw his way back up to third - smashing past Bottas and Stroll. Slipping past Ocon in lap 73 of 87, Russell was working furiously to close that 2.7 second gap with Perez in pole position. With just 2.1 seconds to Perez and 9 laps to go, Russell suffers a puncture - and the dream evaporates with it.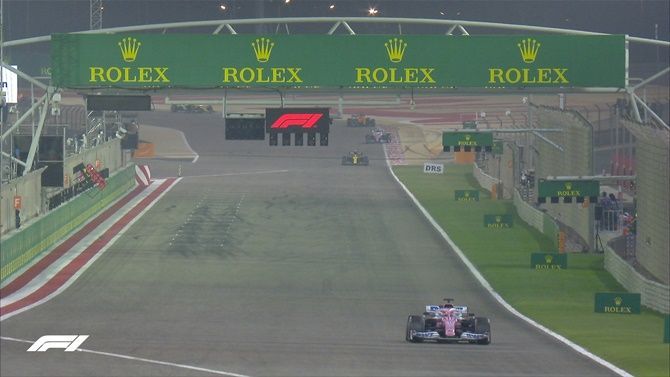 Perez drove clean for the remainder of the race, with Ocon and Stroll joining him on the podium. Bottas' chances of a win also vaporized as he had been forced to go back out of the pits on the same tyres he was on before - and they were basically dead by the time the race was drawing to a close. Russell limped home to a ninth place finish, but it was a joke of a result when you consider how well he fought.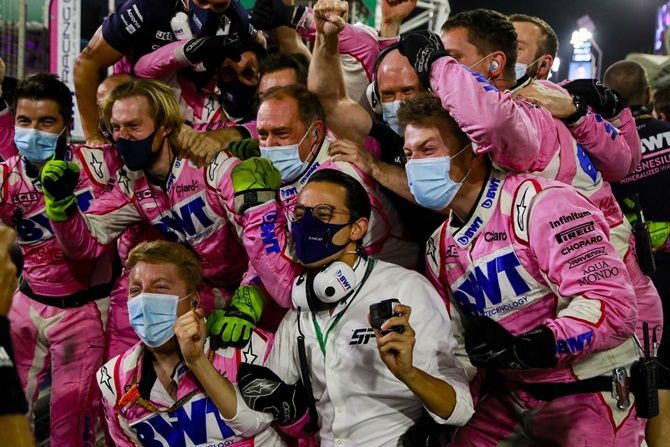 And that's why while Perez and Ocon took home massive points for Team Racing Point, the world saw what George Russell was capable of. An incredible new, young talent - redeeming himself for his mistakes through this year and the last. Say what you will about his personality and his attitude, but there's no denying that the future is bright for Russell.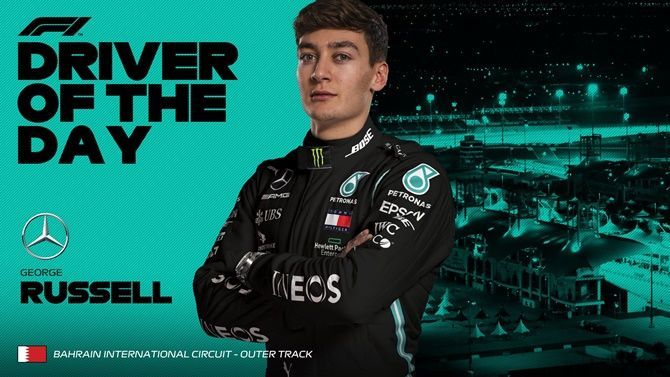 Perhaps it's also a big nod to Mercedes-AMG, again despite their horrible mistakes with this race. The team has produced championship winning cars, dominating the field and showing that even a somewhat fresh driver can hop in and run rings around their opponents. It's a shame that this wasn't the happy ending many had hoped for, but it opened the eyes of many.
---
---
---
Comments