Frankfurt 2015: Lamborghini Huracan LP 610-4 Spyder Is Open Top Excitement
Auto News Lamborghini took the veils of its latest supercar at Frankfurt Motor Show with the debut of the Huracan LP 610-4 Spyder.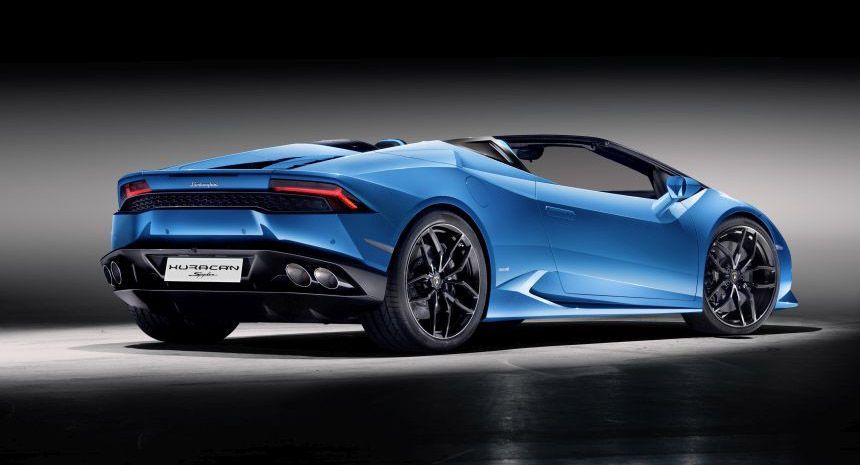 Based on the standard hardtop Lamborghini Huracan, the Spyder adopts the same 5.2-litre naturally-aspirated V10 engine providing 610hp, with a seven-speed dual-clutch transmission mated to it, sending power to all four wheels. 0-100 km/h is settled in just 3.4 seconds, two tenths slower than the fixed-roof model, while the top speed just 1.6 km/h "slower" at 324 km/h.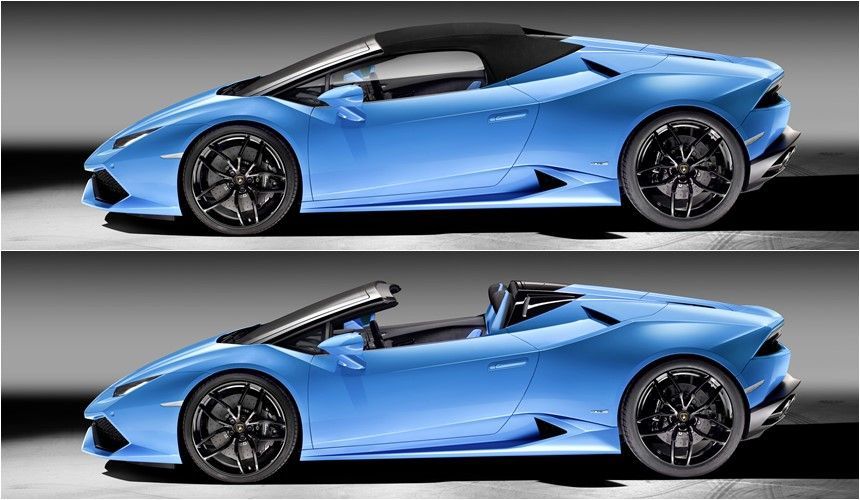 Its predecessor, the Gallardo Spyder, adopted a folding soft top and the trend continues with the new model. Here, the electrohydraulic setup sees the roof open and close in just 17 seconds, with it capable of doing so whilst on the move up to 50 km/h. A rear window that can be opened and closed regardless of roof positions is also available (we suggest keeping it open always), similar to that seen on the Aventador Roadster.
With the roof down, you'll spot two movable fins that rise that start on the back of the seats and continue along the roofline, with integrated ducts to match.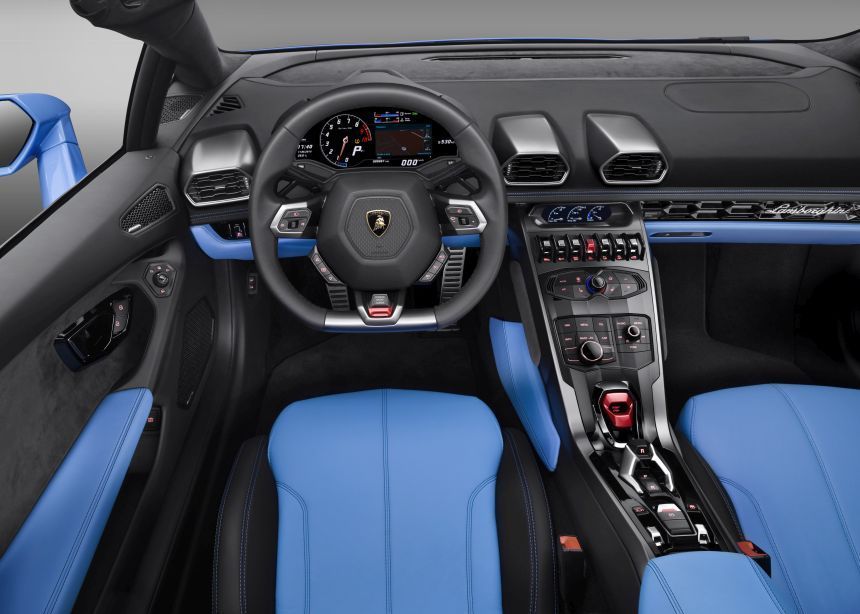 A downside to the folding soft top is the weight gained on the Spyder – 122kg more compared to its hardtop counterpart. However, the almost indistinguishable performance figures is a testament to the impressive performance of the convertible. Finally, the new aluminium and carbon fibre chassis is 40% stiffer than that of the Gallardo Spyder.
With its sights set firmly on the new Ferrari 488 Spider and McLaren 650S Spider, the Lamborghini Huracan Spyder certainly has some tough competition to entertain.
---
---
---
Comments