Geely Preface Ad – Real Sportscar Substance or Just Wayang Sandiwara?
Insights The Geely Preface takes on the M4, C63 AMG and Panamera - but is it all a wayang?
---
They say imitation is the purest form of flattery – and one can understand, that when you're new in the business, it makes sense to simply do what your more established rivals are doing, before you decide to reinvent the wheel, or evolve the concept ever so slightly. However, from the looks of it, Geely isn't looking to imitate its rivals from BMW, Mercedes-Benz and Porsche – it apparently is ready to show them how it's done.
In its latest ad for its upcoming Preface flagship sedan, Geely has taken a swipe at rivals such as BMW, Mercedes-Benz, and Porsche, yes, you read that right. If you haven't already seen it, here's a recap.
Another thing that you'll notice is that the featured cars are not your regular 3 Series of C-Class models, but the high-performance M4 and C63 AMG models respectively, not to mention the Panamera. All stalwarts of their genre's with decades of heritage, expertise, and crucially, highly-developed powerplants under their hoods.
Now before we get into the whole Geely is making a giant-killer that can overtake a C63 AMG on the outside of a blind-corner, and pass a Panamera like it's standing still – we should investigate if the Preface has the substance to back up its ambitious advertising and bold claims. Or, on the other hand, are Geely simply trying to be evocative in their flattery for those iconic 'rivals'.
It does look superb!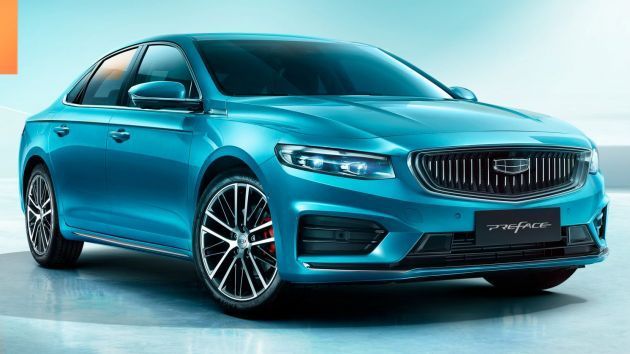 Geely's design has come a long way in just a few years. They have managed to etch out a recognisable design thanks to its Expanding Cosmos grille, snazzy headlight assemblies, and the muscular overall proportions apparent on their other SUV and sedan models.
As far as the Preface is concerned, rarely do we see production cars looking almost exactly like the concept vehicle. Save the outlandish suicide-style rear doors of the 2019 concept, the production model – due sometime in Q4 of this year – retains a wide, low sedan stance and long wheelbase to accentuate its size and interior space.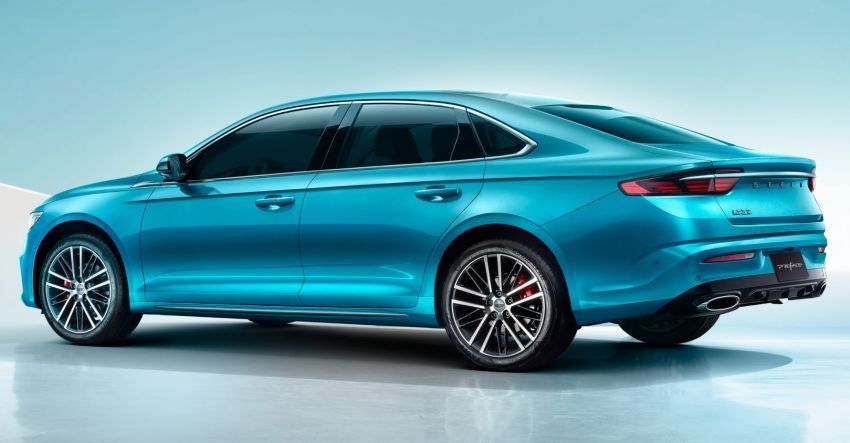 At the front, the Expanding Cosmos grille sits ahead of the headlight assembly in much the same way as the Volvo S60, while the three large air intake zones somewhat remind us of the sporty front of the Polestar 1 performance hybrid. Round the sides, a bold shoulder line runs the length of the car's flanks, disappearing slightly around the edges of the front fenders, taking a page out of some recent Audi models, but it is tastefully rendered nonetheless. Round the back, the moulded rear fascia seamlessly integrates the rear taillights. Elsewhere, the rear diffuser section is flanked by a pair of 'oblong looking' tailpipe finishers, very much like the Bentley's of yore.
Overall, the Preface cuts fresh yet striking looks that will definitely earn it some fans. In many ways, it has the same wow factor the Kia Stinger had just a few years back. The Stinger had pretty much stunned the world with its gutsy looks and flamboyant details, and we suspect the Preface should be no different when it comes out in its finished form.
Can it really overtake a BMW M4 on a twisty stretch of road?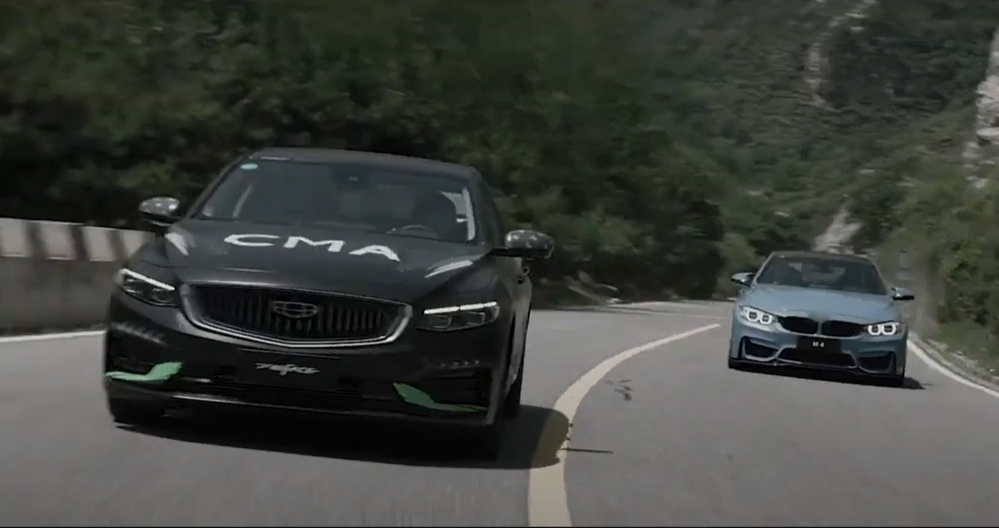 Well, we suspect not. Granted the Preface looks flat on its feet and planted in the corners, camera trickery and expert editing should not blind you from the BMW M4's stellar pace and race-bred chassis. With 454 hp from its 3.0-litre turbocharged six-cylinder engine, and a 3.9 second 0-100 km/h time, it'll be a monumental challenge to take on an M4 on a twisty backroad, even more so... to overtake it.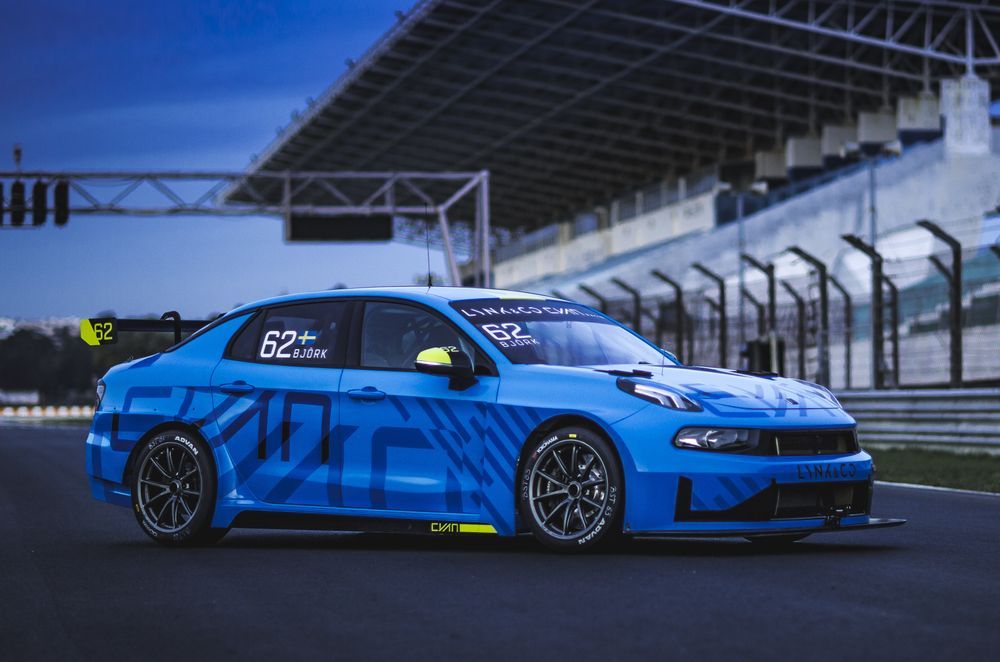 However, Geely will undoubtedly benefit from the group's involvement and participation in the World Touring Car Racing (WTCR) championship through its Lynk & Co. works racing team. Not to mention, Volvo's performance sub-brand Polestar, which has many years of racing under its belt in the Australian Supercar series. These lessons learnt on track, if effectively applied to the Preface, should give it the chassis and handling credentials to take on established rivals such as the BMW M4.
Will it have more power than a Mercedes-AMG C63?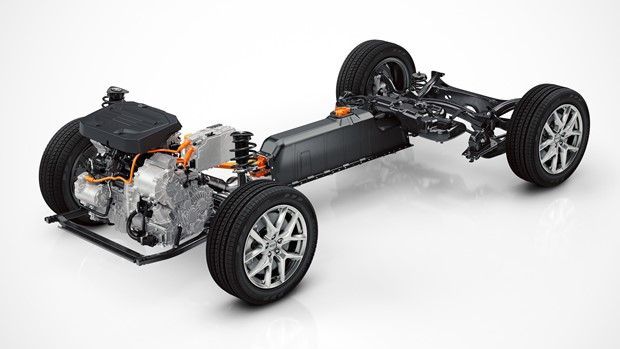 Again, we doubt it. Marklines reported that the Preface – which is underpinned by the award-winning Volvo/Geely CMA platform – will use a Volvo Drive-E 2.0-litre TD engine. The Drive-E 2.0L TD engines have featured in several Volvo models (since mid-2015) such as the S60, S90, and XC90 models. The most powerful version of the Drive-E 2.0L TD outputs 316 hp and 400 Nm of torque, which featured in models assigned with the 'T6' badge. Other powertrains suited for the CMA platform is the 'T5' engine featured on the XC40 – which outputs around 252 hp and 350 Nm, paired with an 8-speed automatic transmission. Note too that the CMA platform is also designed to accommodate hybrid powertrains.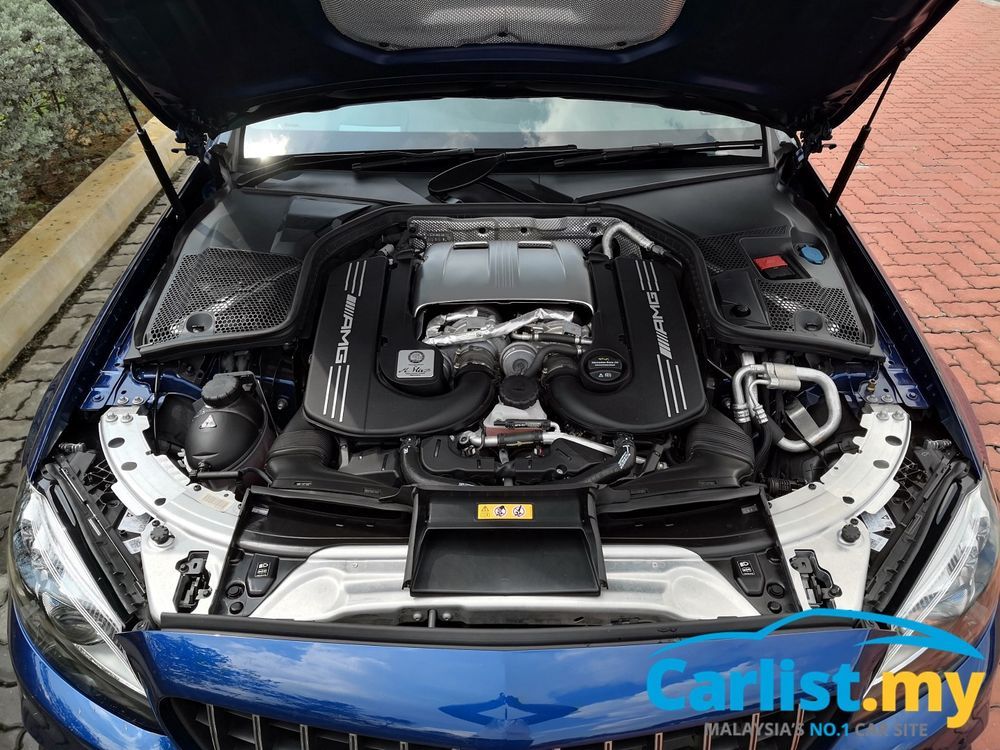 In all cases, these power numbers are not shabby, but they still remain a tad bit shy of the 503 hp the 4.0-litre turbocharged V8 the C63 'S' is capable of producing. So yes, good effort but far from earth-shattering performance.
Could it really be as luxurious as a Porsche Panamera?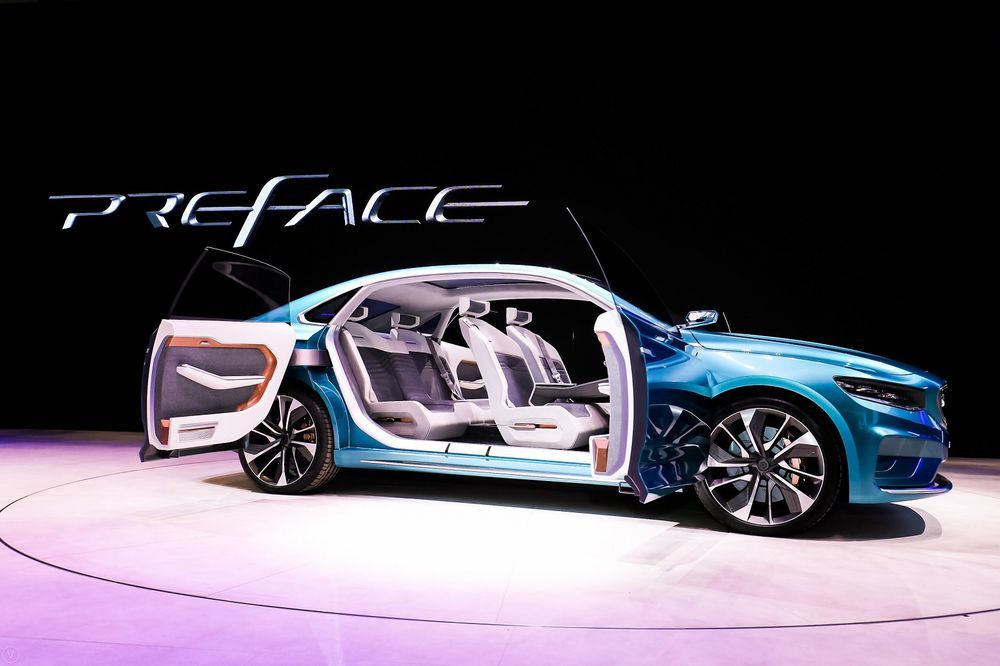 Well, that's anyone's guess, shy of a few glimpses of the gear shifter, steering wheel and centre console, we don't have much else to go on with regard to interior build quality and design. The Preface Concept highlights a beautifully tranquil interior with a semi-transparent instrument panel and hexagonal steering wheel. Well, we can't confirm either from the ad, but let us phrase this question another way, have you ever experienced the interior ambience of a Porsche Panamera?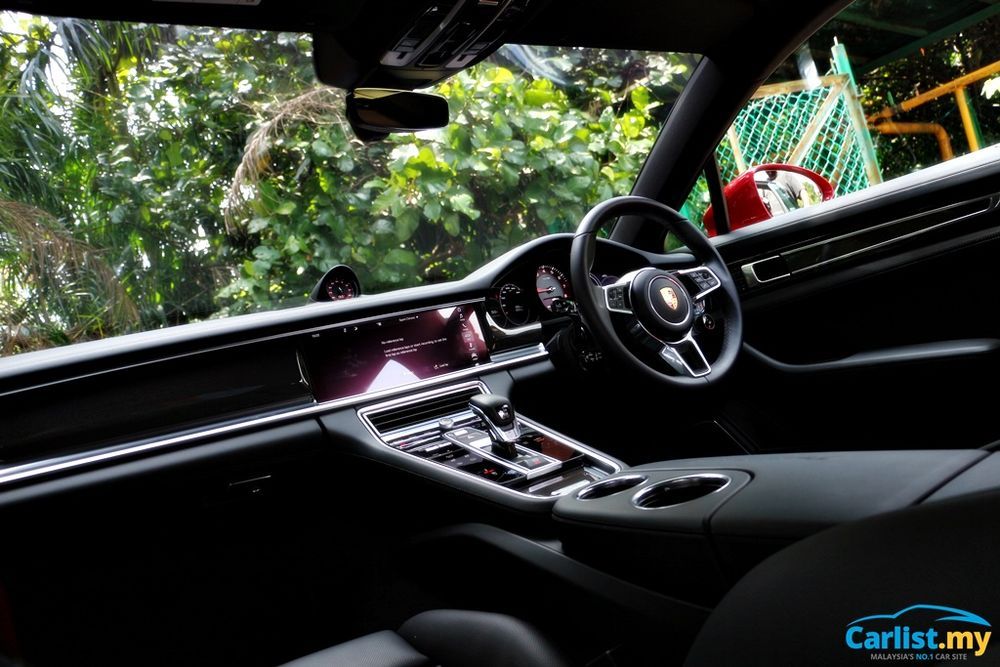 If so, you would agree it is no meagre task to better the stylistics appointments of one of the best super sedans out there… but we'll wait for Geely's response during the world debut.
So is the Geely Preface just blowing smoke?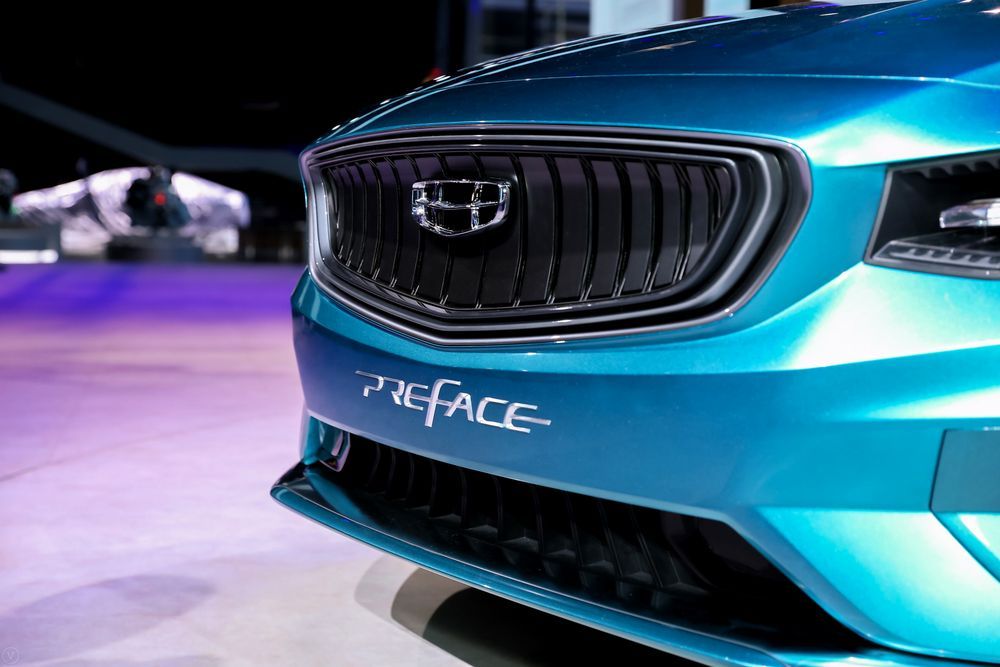 Well yes! There's little doubt. Judging from the string of strong models launched by every member of the Geely group, the Preface will be a showstopper, and it has a lot going for it. And as far as the ad goes, we love it, it's caused a ruckus in the car world, and that's what an ad is supposed to do.
However, if you're looking for a car as luxurious as a Panamera, that will run rings around a BMW M4, and have as much if not more power than a Mercedes-AMG C63 – well no, there is no such car… or is there?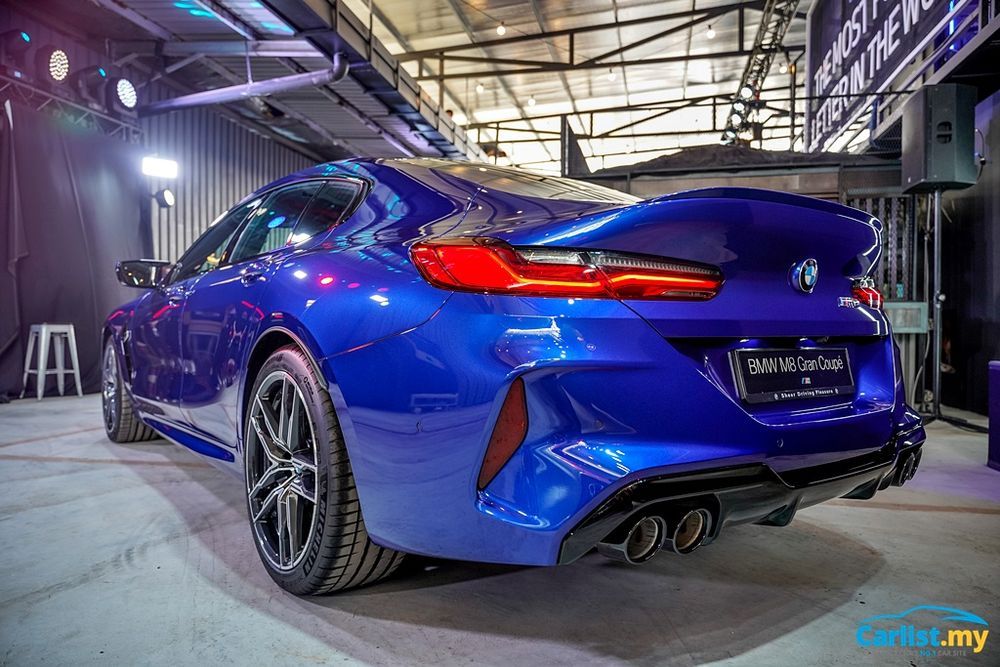 BMW M8 Gran Coupe anyone?
---
---
---
---
Comments