New 2016 Proton Perdana Teased During First Public Preview: Launches In Q1 2016
Auto News This is it! Here is our first look at the new 2016 Proton Perdana after Proton Chairman, Tun Dr Mahathir graciously teased bits of the car to us during his arrival to officiate the Alami Proton Carnival 2015 at the carmaker's Centre of Excellence Complex in Shah Alam.
Yesterday, we were treated to a "preview" of the second phase, second generation Proton Perdana, which was under wraps. Now, we have more of an idea what the new car will look like after being shown a glimpse of the car's significantly modified front and back as well.
(Read our first "preview" of the new 2016 Proton Perdana here)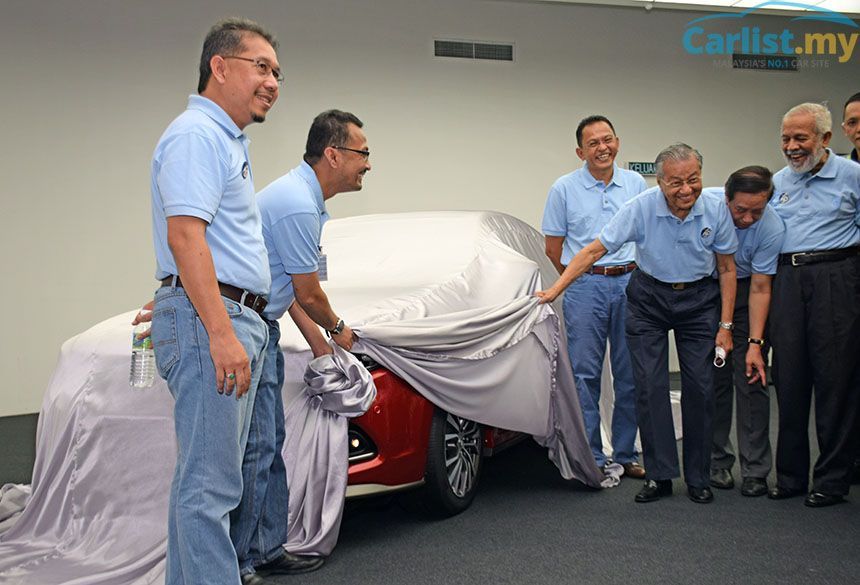 That small bit which were shown of the car's front, reveals headlights designed to be more in tune with Proton's recent offering, the Iriz, with sleeker more angular units compared to the first phase model (referred to by many as the Accordana). Just below it, we find new blacked out fog lamp enclosures and smaller fog lamps themselves, dropping the chrome bits surrounding it. Elsewhere, front parking sensors are retained here as well, while bolder, and what looks like 18-inch wheels are fitted.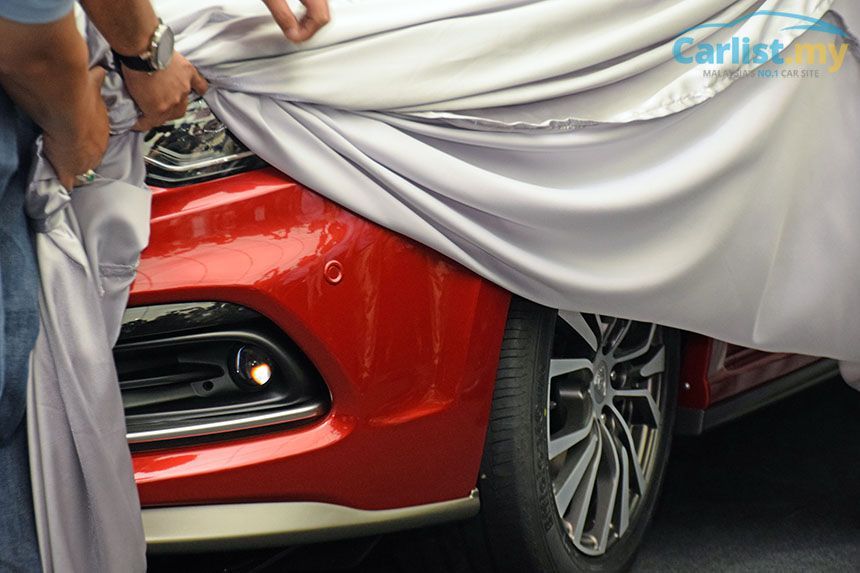 Even with the changes at the front, the large gaping space that is seen on the first phase model, hosting the front grille and Proton badge, appears to remain in place. Whether the front changes mentioned above are limited to only a bumper change, we'll have to wait till the car is officially revealed to find out.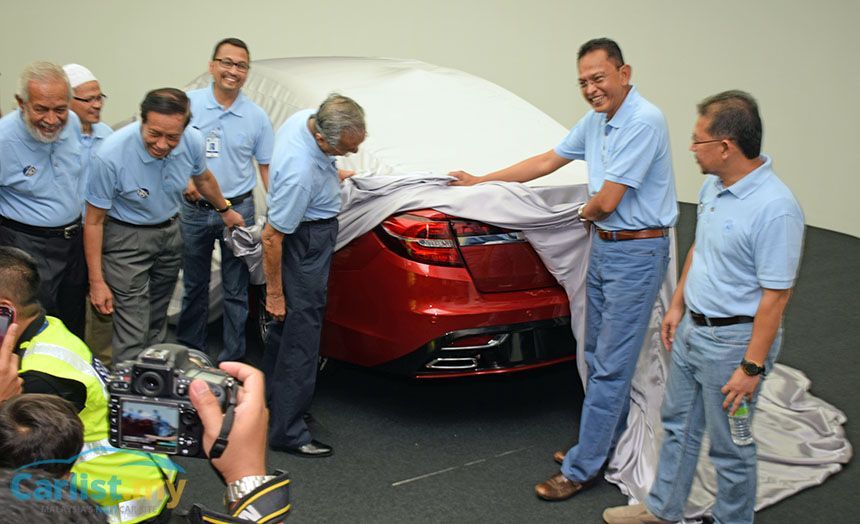 Moving on to the back, our first look at the taillights reveal that it is of a totally new design and features light bar elements in them. The centre white-out portion that houses the reverse indicators, meet up with a chrome bar running across the car's boot. Continuing downwards, reverse sensors are seen before we meet up with one of two rear reflectors, decked out with chrome surrounds. Chromed trapezoidal exhaust tip are positioned just below them as well and we expect a twin exhaust tips (one located at each corner) as well.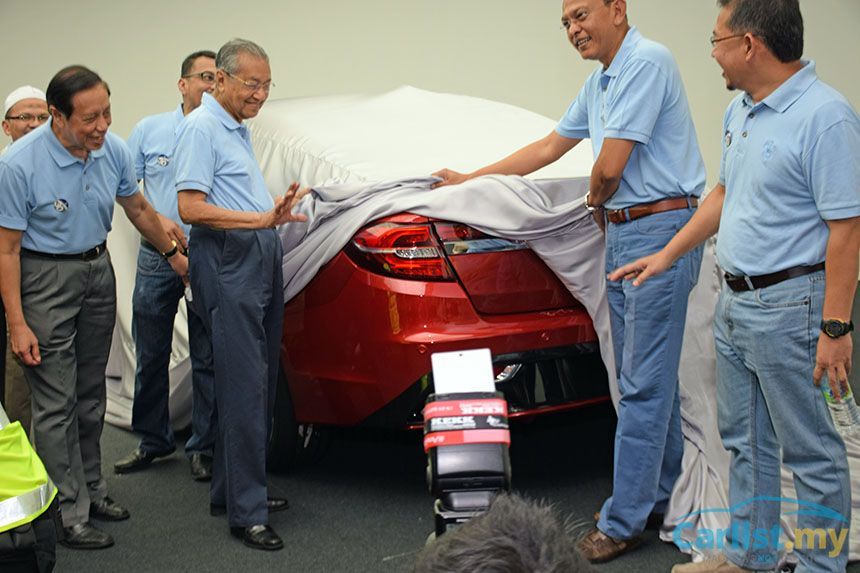 As for the car's profile, a new cloth wrap placed over the vehicle today accentuates a bit more of the car's design. Things that we already know are the new side mirrors which resemble nothing like those seen in the local movie Kapsul, protruding door handles, and a shark fin roof antenna.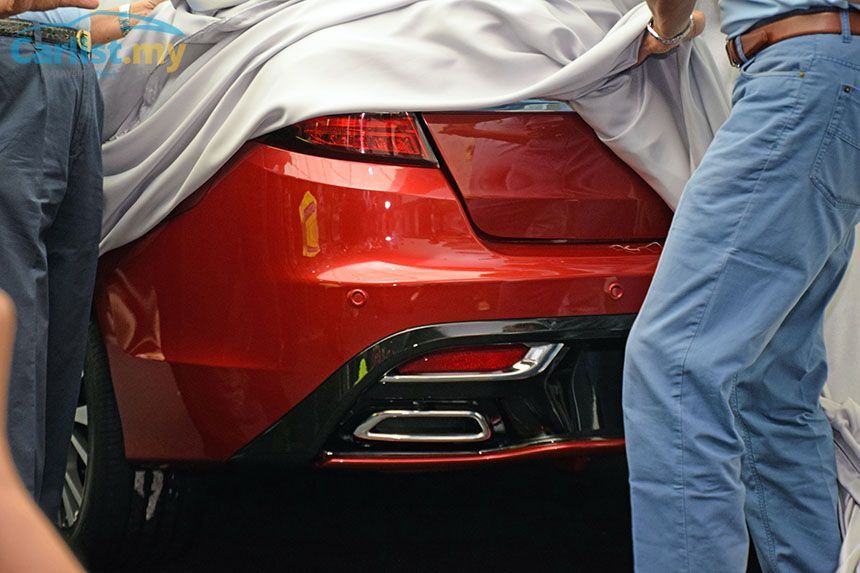 This time, the car's almost fastback-like profile shines through, revealing a very upright rear end with a prominent boot spoiler clearly seen. Barely visible are chrome surrounds located on the windows as well. Other details include a red paint finish, similar to that found on the Suprima S.
w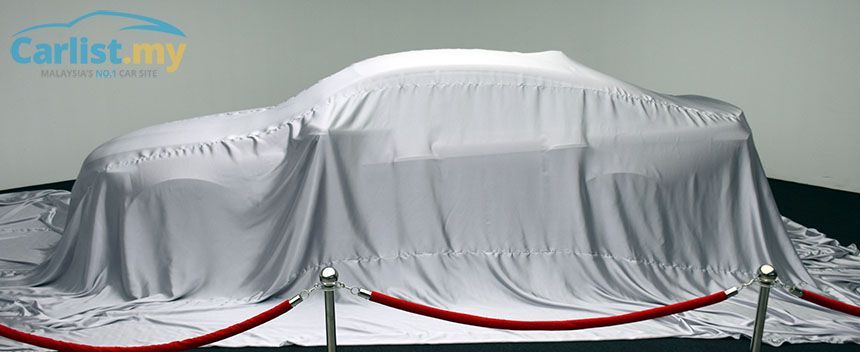 Dimension-wise, the car measures 4,999mm in length, longer than the eighth generation Honda Accord on which the car's platform is adopted from. We've already been told on other aspects of the car by Azlan Othman, Proton's Head of Design, telling us that the Honda 2.0-litre R20A3 in-line four-cylinder and 2.4-litre K24Z2 in-line four cylinder petrol engines will serve as the powerplant for the new Perdana as well. He added that 80% of the car's design will be significantly different from the car it is based on as well, which as we can see, is quite clearly evident though we'll wait till the car is revealed in full to see what's what.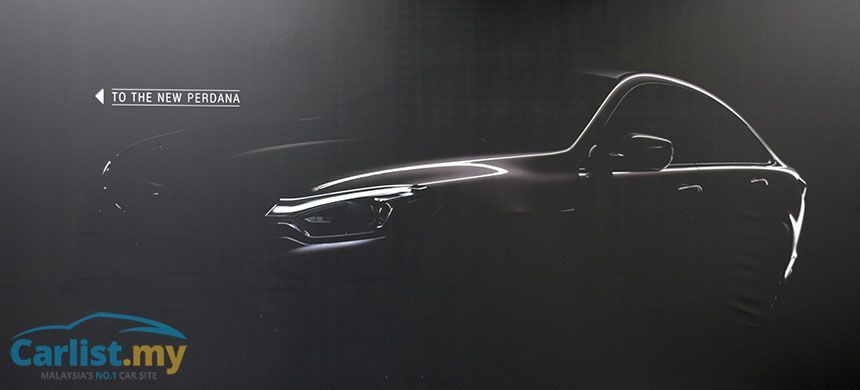 The new 2016 Proton Perdana will be the first new model introduced by the local carmaker in Q1 2016, and as of now, no tentative prices have been announced. The car is currently on display to the general public at the Alami Proton Carnival 2015 albeit under wraps for now so if you'd like to have a guess and give your imagination a workout, do come and have a look. Every predecessing Perdana model is also on display, sans any wrapping for you to see as well.
---
---
---
---
Comments