Hyundai Elantra Clocks 1 Million Miles, In Just Five Years
Auto News In just five years, a delivery driver from Olathe, Kansas drove her 2013 Hyundai Elantra one million miles with its original powertrain. Farrah Haines drove about 200,000 miles (321,800 km) a year – or a whopping 880 km per day – delivering auto parts and products seven days a week to customers.
Dean Evans, CMO of Hyundai Motor America added, "This is not only a milestone for Farrah, but also for Hyundai and the quality of our vehicles. Reaching one million miles with the original powertrain in just five years is an extremely rare and incredible achievement. We created the 1 Million Mile Emblem because we believe in making things better for our loyal customers and look forward to other Hyundai drivers joining Farrah in the one million mile club."
To certify Farrah's achievement, Hyundai ran multiple tests to validate her odometer reading. Product engineers inspected her engine casting numbers, service records, wire harness, and motor mounts. Hyundai service and system engineers also reviewed Farrah's mileage records for her two jobs, as well as a VIN report, and Carfax vehicle history records.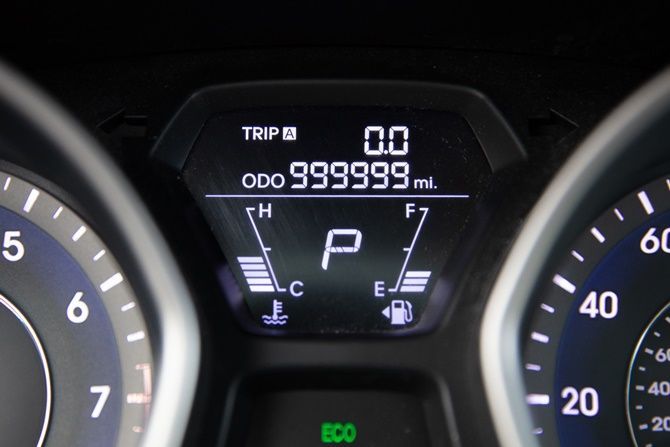 And to further celebrate the achievement, on one of her many deliveries, Hyundai surprised Farrah by handing her the keys to a 2019 Hyundai Elantra. As the odometer reading returned to zero, Farrah added, "While it feels a bit like starting over, this gives me the opportunity to hit a million-five!"
---
---
---
Comments