Hyundai Previews The G90, Its New Range-Topping Luxury Saloon
Auto News That didn't take long, did it? South Korean automaker Hyundai has revealed its first renderings of its upcoming flagship sedan, named the G90, that will be sold under the newly minted Genesis luxury sub-brand.
For the uninitiated, you can think of Genesis as Hyundai's version of what Lexus is to Toyota or Infiniti to Nissan - a branch that independently targets the more premium end of the market. The Genesis G90, tentatively called, will be sold as the EQ900 in Korea and Hyundai says hints at the brand's design identity and future direction.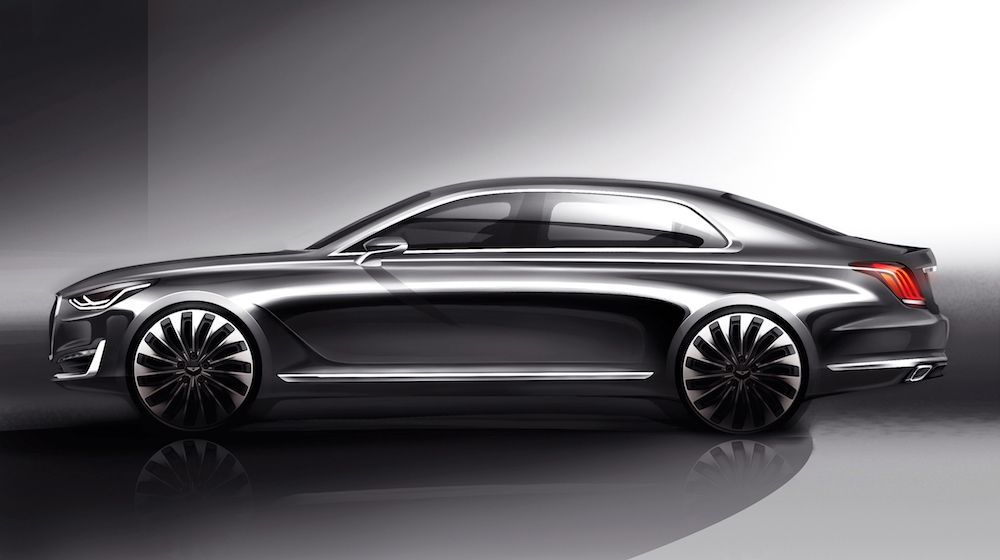 Woong-Chul Yang, Head of Hyundai Motor R&D Center and Vice Chairman of Hyundai Motor, said, "Genesis' new large luxury sedan G90 will deliver a concept of 'New Luxury' to our customers. The G90 sits at the pinnacle of the Genesis brand and demonstrates how we apply our human-centered values to give our customer true satisfaction in every aspect of the vehicle ownership experience."
The new car's design was done by its newly-formed Prestige Design Division and has some clear inspiration from the company's newest Genesis sedan that was launched in Malaysia some months ago while also drawing cues from Hyundai's Vision G Coupe concept that it revealed earlier this year.
We're sure to see more of the G90 as the days draw closer to its official launch, and perhaps hear some chatter of future plans to bring the Genesis brand to our shores.
---
---
---
---
Comments