SPIED: Hyundai's First Pure-Blood Vehicle Under The Genesis Brand, The G90, Seen In Full
Auto News Well we have to admit, the Genesis G90 sure as shoot looks a lot more convincing as a worthy entrant into the luxury market when seen in the flesh. Previously we only saw it as a render which, if we're honest, we weren't all that sure about.
If you're not up to speed, Hyundai is branching out into premium luxury market with a new sub-brand they've dubbed Genesis. Think of it as their Lexus or Infiniti to Toyota or Nissan. Of course, there's the Hyundai Genesis, but that, we're told, will also fall under the new sub-brand in it's forthcoming iterations, renamed to the G80.
The G90 you see pictured here comes from Korean site, Bobaedream and is the first car to come into form under Hyundai's new Prestige Design Division, and judging by it's size and first impressions, the flagship sedan is keen on infiltrating Mercedes-Benz S-Class and/or BMW 7 Series territory.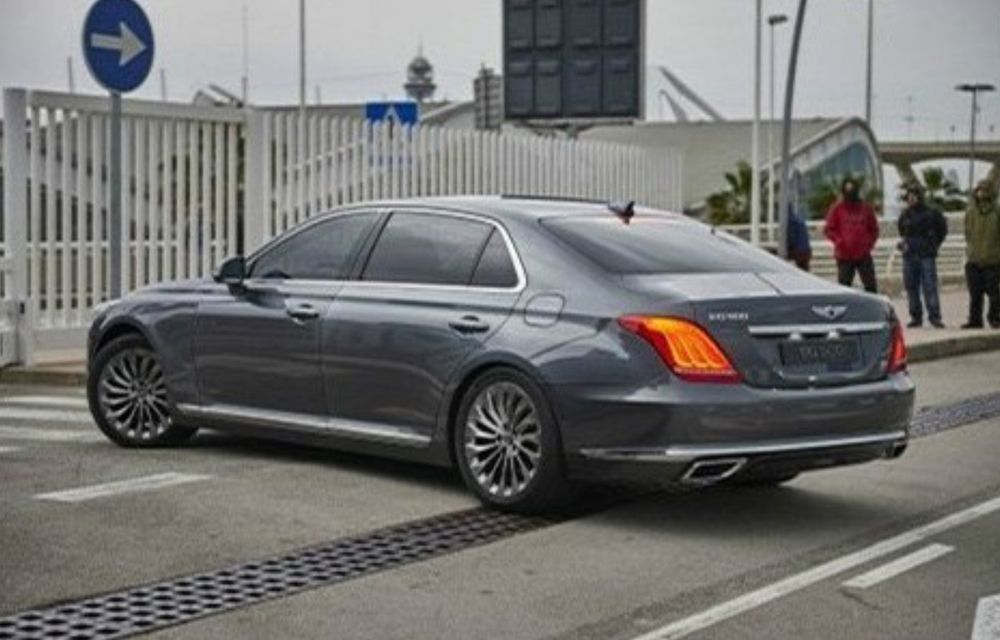 Time will tell if it can match it them in out-and-out luxury and refinement - unlikely just out of the gates, but perhaps Genesis will be nearer the mark once they hit their stride later on. However, perhaps Genesis' (and Hyundai's) play is to offer a comparable luxury vehicle at a more affordable bracket.
It's something they have had some experience with in other markets selling their Equus and Genesis (the car, not the brand).
We should be hearing more about this G90 and the Genesis brand at large as they are due to announce at least five upcoming models, including SUVs, starting from December 2015. Perhaps this G90 will be shown during one of their events as a spearhead into their big push for brand awareness.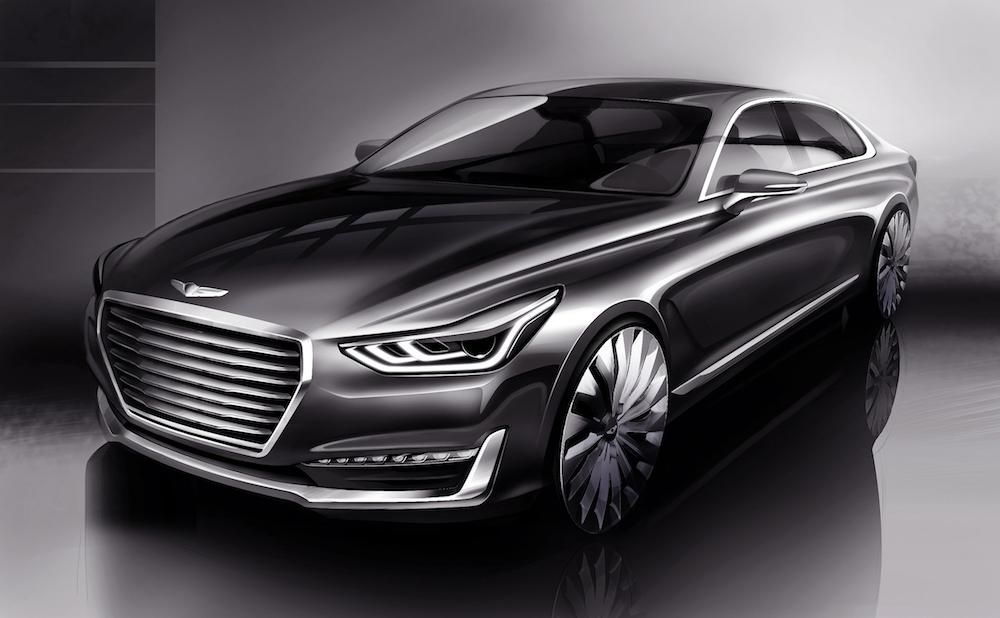 ---
---
---
---
Comments