iCarData: The Best Time To Buy/Sell (W205) C250 AMG Line
Insights As Malaysians return to some semblance of normality with the relaxed movement control and reopening of more industries, there's much catching up to do. However, with any business' resurgence, in the current economic conditions will depend on their creativity to adapt to the climate and most importantly, offer more value to customers.
This is especially true in the case of the automotive market, vehicle sales will depend highly on how companies attract buying customers with increased value for their money – this doesn't just mean discounted prices but, better aftersales packages, warranty packages and lower interest rates – this with respect to new cars. As for the used car market, there's simply no better time to buy a car than now.
With great deals scattered all over the market, it's easy pickings for someone to buy a used car now at prices 5-10 percent lower than what they were just a few months ago.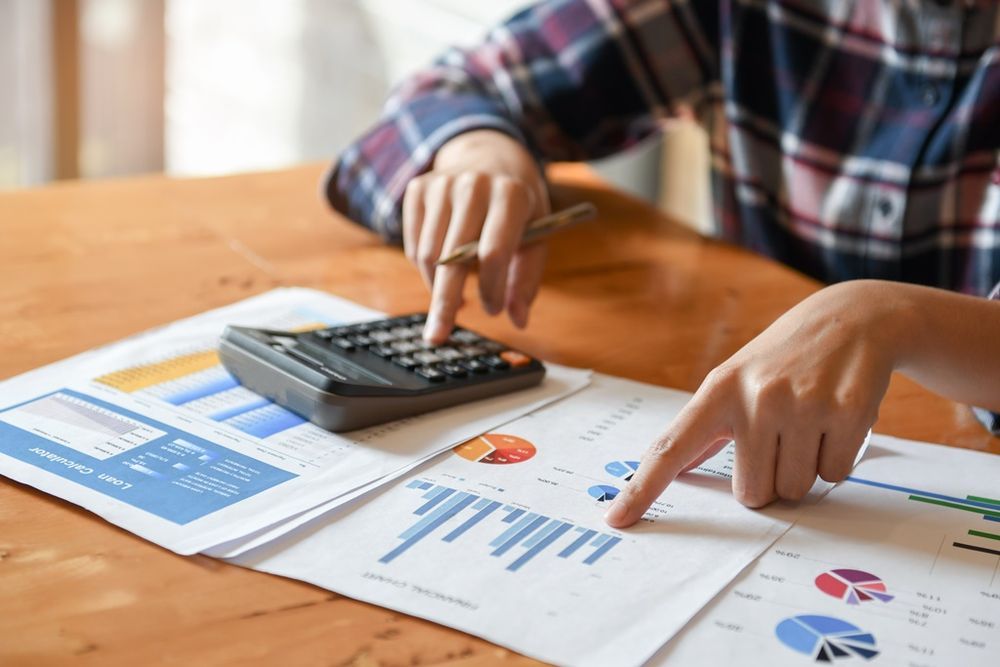 Tracking advertised used vehicle prices across the broad market has so far been nigh-on impossible, but, now with the resources of our in-house developed iCarData, we can collate data from literally thousands of used vehicle deals, vehicle variants, and locations.
Despite the many factors that need to be considered when buying a used car (i.e: overall condition, mechanical soundness, variant type, and accessories), these price trends, using algorithm-based data, provide an intrinsic view of the organic depreciation of a car, and external forces (such as competitor vehicles) that might affect overall demand and selling price.
Therefore, regardless if it is a mass-selling economy car or premium sedan – it's all about timing.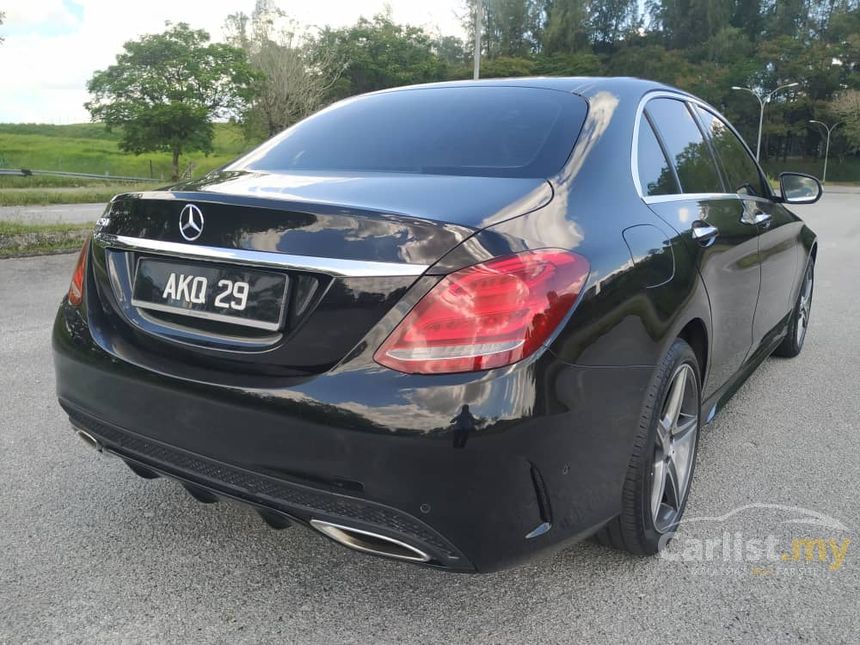 Last week we looked at the seminal BMW (F30) 328i M Sport, a popular premium sedan known the world over, today, we take a look at its main rival, a sweetheart of the premium sedan scene since it was launched nearly six years back, the W205 C-Class.
First launched in 2014, the W205 C-Class not only highlighted a paradigm shift at Mercedes-Benz – who wanted to break away from its old image of making great but slightly boring cars, and capture a younger market – but also, a monumental resurgence of the brand here in Malaysia. The W205 C-Class was launched in 2014, pretty much at the beginning of huge product salvo from Mercedes-Benz Malaysia, which has lasted over 5 years, introduced best sellers across many premium ranges, and usurped BMW's position as the leading premium automaker in the country thereafter.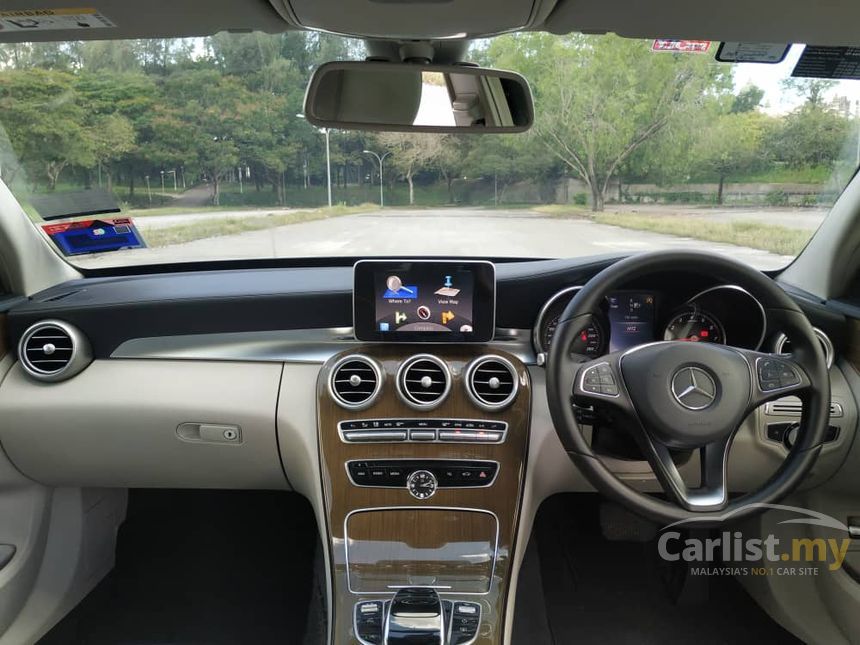 Throughout this time, the W205 C-Class has been a stout sales performer, attracting buyers both young and old given its comprehensive variant line-up, sublime design, superb interior architecture, and potent powertrains. The C250, particularly in its AMG Line trim package – which was equipped with sportier exterior and interior trappings - arguably, offered the best of all worlds. In no doubt, those three hallowed letters spelling AMG in its name, bump the desirability factor up considerably.
The C250 AMG Line variant was launched at the tail-end end of 2014, just a month after introducing the core W205 lineup. Here's a snapshot of the model history:
September 2014: W205 C-Class first introduced. C200 Avantgarde (RM286k) and C250 Exclusive (RM315k) offered at the outset.
October 2014: W205 C-Class AMG Line introduced as a fully-imported model from South Africa (RM340k).
April 2015: Locally-assembled C200 Avantgarde and C250 Exclusive launched
October 2015: Locally-assembled C250 AMG Line introduced at RM288k.
March 2016: Locally-assembled C180 Avantgarde (RM229k) and C300 AMG Line (RM308k) join lineup, C250 AMG Line retained.
October 2016: Locally-assembled C350e PHEV launched – RM290k to RM300k.
April 2017: C200 and C250 variants offered with Mercedes-Benz 9G-Tronic C250 AMG Line retains 288k pricetag.
October 2017: C200 AMG Line variant added (RM255k)
November 2018: W205 C-Class facelift launched; C200 Avantgarde (RM260k), and C300 AMG Line (RM305k) launched.
As the list shows, there's no shortage of variant choices W205 C-Class owners. We chose the C250 AMG Line as the variant of choice for our iCarData tracking because it has one of the longest market availabilities, having been around since 2015, and its popularity gives it a larger spread of data points for more precise results.
We have taken into account the following to keep our numbers accurate and representative.
Vehicle variant: CBU W205 C250 AMG Line, delivered between Oct 2014 and September 2015.
Depreciation is calculated using the original list price.
Depreciation percentage does not take into account special/ seasonal offers or rebates on the original selling price.
Depreciation for other variants may differ.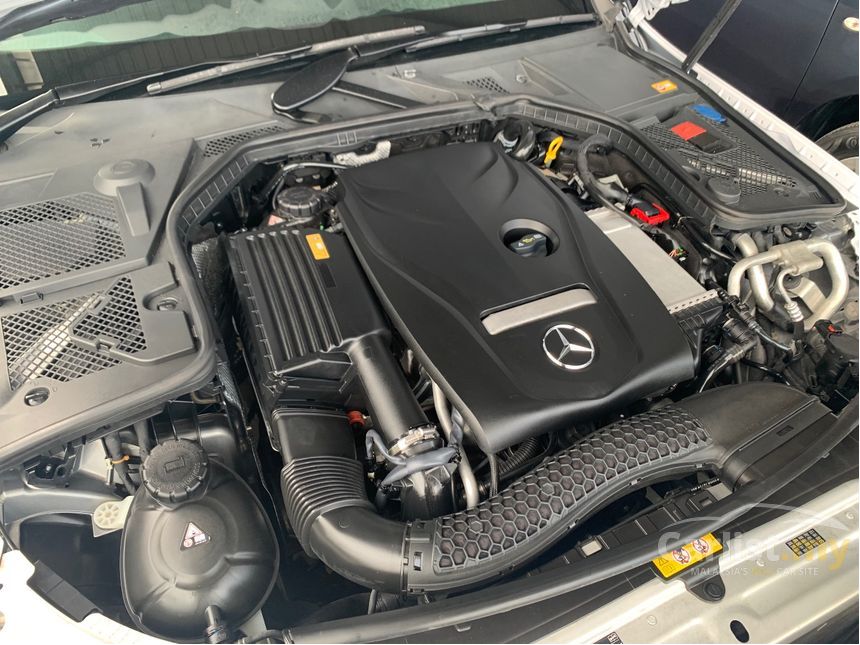 Specifications of the 2015 Mercedes-Benz C250 AMG Line:
Engine: 2.0-litre turbocharged, inline-four, Petrol
Power: 211 hp @ 5,500 rpm
Torque: 350 Nm @ 1,200 rpm
Transmission: 7-speed automatic, rear-wheel drive
Safety: Seven airbags, ABS with EBD, Brake Assist, Stability Control, Forward Collision Alert
Origin: Early models CBU South Africa, October 2015 onwards CKD in Pekan, Pahang.
Price: RM339,888 – CBU, RM287,888 – CKD (OTR without insurance)
Based on iCarData, here's the summarized data for depreciation:

And the graphical analysis below: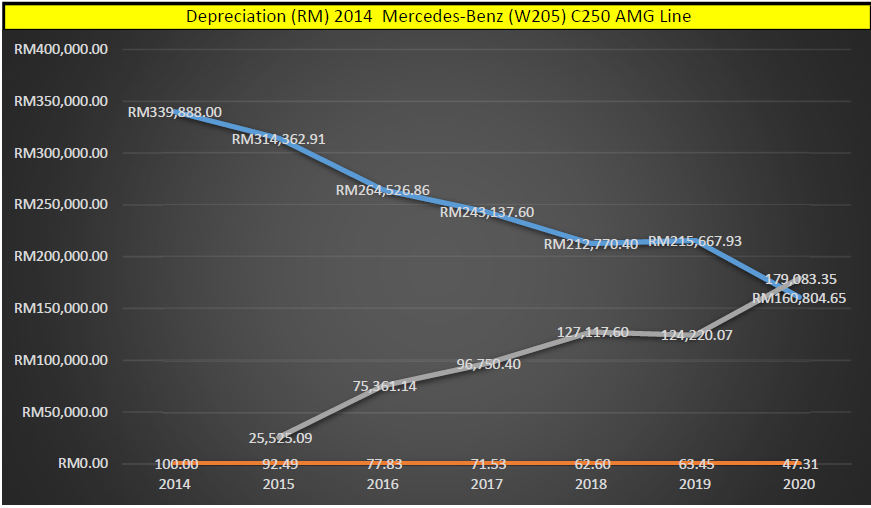 Blue line: Average selling price (RM) by year
Grey line: Cumulative depreciation (RM) by year
Orange line: Retained value percentage by year
If you have read our first two iCarData features - on the Toyota Vios and Honda City - you'd find that the F30 3 Series does not retain value in quite the same manner as those two cars. But comparisons between them are from apple-to-apple, because cars such as the 3 Series and C-Class are premium cars which start at much higher price bracket, and are more susceptible to market forces than mass sellers such as the Vios and City.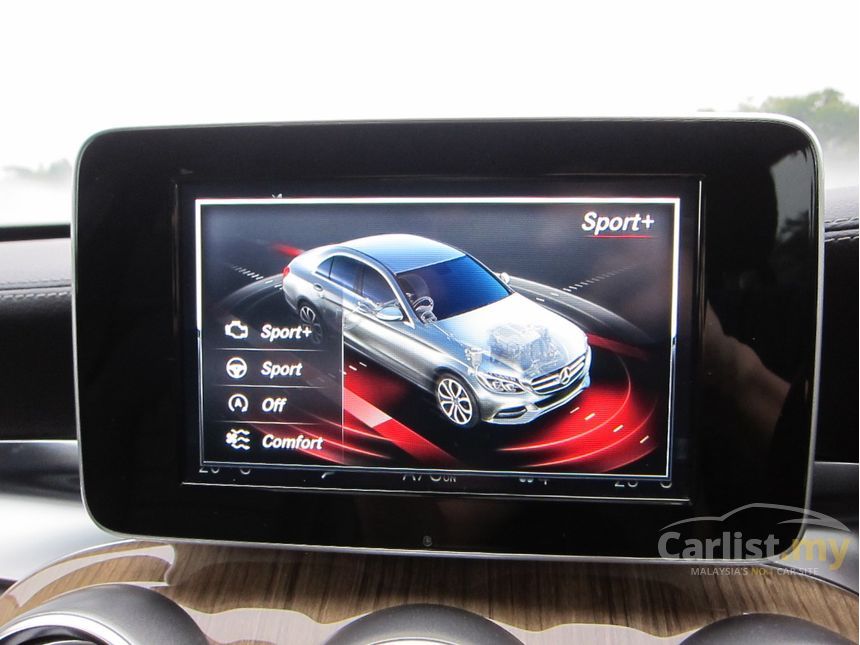 With that said, the C250 actually offers good value retention in the first three years of ownership. Be mindful that during the course of 2015 and 2016, Mercedes-Benz Malaysia offered newer variants with lower price tags such as the C200 and C180, and yet, the C250 AMG Line held value, due in part to its overall desirability.
The biggest drops come in the third-fourth year, amounting to over 28 percent loss in value, this could be due to the launch of the CKD model which retailed for approximately RM40k less than the initial CBU model. This would have invariably affected the CBU model prices, especially since some of them would have passed the 3-4 year mark of their manufacturer warranties.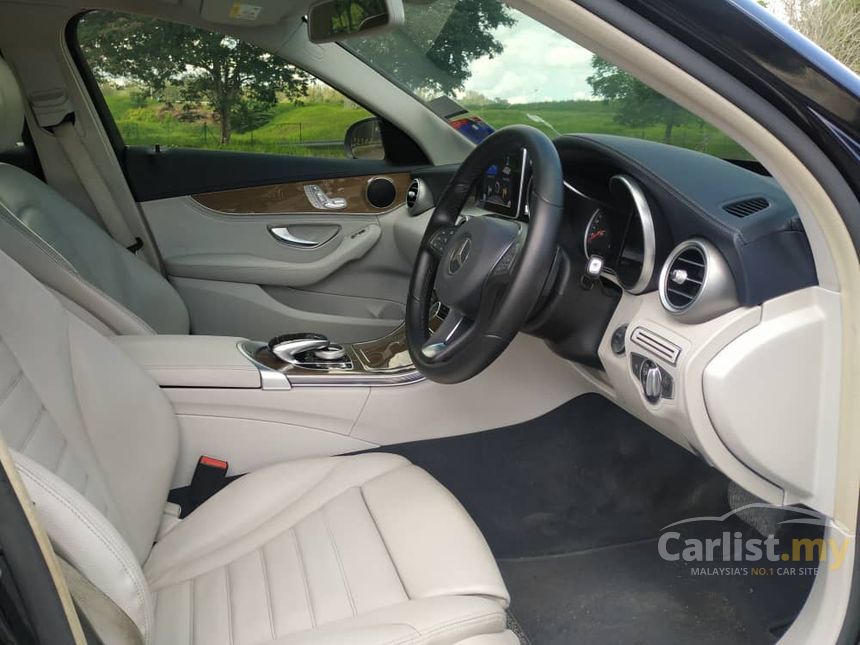 This is largely exhibited by the largest single drop, year-on-year, specifically in 2018. Another factor that would have undoubtedly contributed to the drop was the introduction of the facelift model, which packed more features.
However, in the 5th and 6th years (up to 2020), prices achieve more stability, and there is less discrepancy in the CBU and CKD models on the used market. After 6 years, the C250 still offers decent resale value retention, of around 47 percent of the original list price, which is admirable for a premium compact sedan, and somewhat better than the equivalent BMW 328i M Sport offers.
From the data, we can infer that current owners may as well retain ownership of their C-Classes until the end of the warranty period to maximise their ownership experience. Given that the largest drops in depreciation happen in the 3rd and 4th year, which is still too premature for a sale given their vehicle is still relatively new and unused.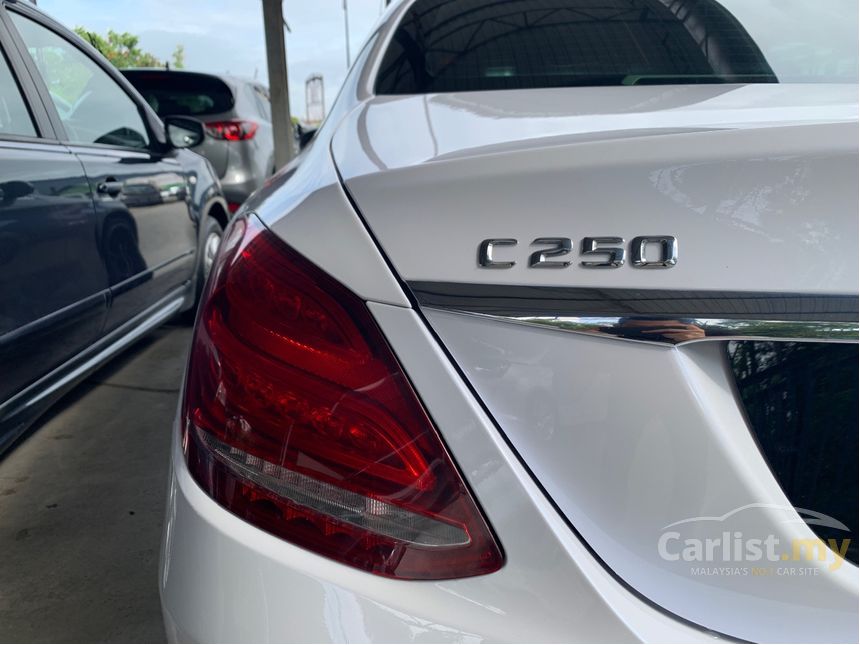 For some great deals on the W205 C-Class, click here.
If you're looking to sell your C-Class, we have two solutions for you too. List in on carlist.my or better still, use CarlistBid where we remove all the hassle of selling your car for you as you get searching for your next upgrade.
Which make/ model would you like us to research next? Let us know in the comments
---
---
---
---
Comments