If You Have A Windscreen Tint, Get An Expert To Install Your RFID Tag
Insights RFID tags are sensitive to windscreen tints with metal content. Even a cut out around the tag area will not guarantee that your RFID tag will work!
---
Even though the Malaysian Cabinet has unanimously agreed that road users must be given a choice to use Radio Frequency Identification (RFID) technology, Touch' n Go or SmartTAG, there's no denying that some road users will have a preference for RFID. Also, it is a matter of time before we all have to transition to it.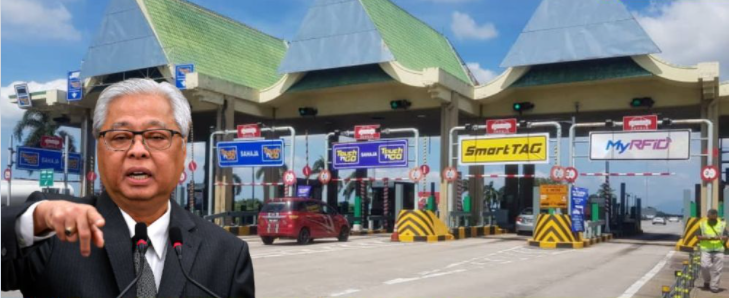 While RFID is a somewhat more advanced system than Touch 'n Go or SmartTAG, there have been questions over its reliability, especially when the tag is stuck on tinted headlights or windscreens.
According to Touch 'n Go, two requirements must be observed to maintain the RFID's optimal performance.
TNG RFID Tag cannot be placed on a tinted windscreen or tinted headlamp. It must be fixed directly onto the glass/surface.
The metal content of the tint material needs to be tested as high metal content will affect the readability of the TNG RFID Tag at toll lanes.
With the majority of Malaysians having some form of windscreen tinting, this matter has become a sore point for those who are thinking of adopting RFID. This is especially true for those who wish to install the RFID tag themselves, as they do not have a device to test out the metal content of their tint or the readability of the RFID tag once installed.
When we contacted Touch 'n Go's support centre, they said that the tint film's metal content affects the RFID's performance. It has nothing to do with how dark or thick the tint is. Nor does the VLT or IRR make a difference for that matter. So even if your windscreen tint is JPJ compliant, there is no guarantee your RFID tag will work. Even if you chose to cut out the tint around the RFID tag area, there's still no guarantee that it will work, until it has been tested.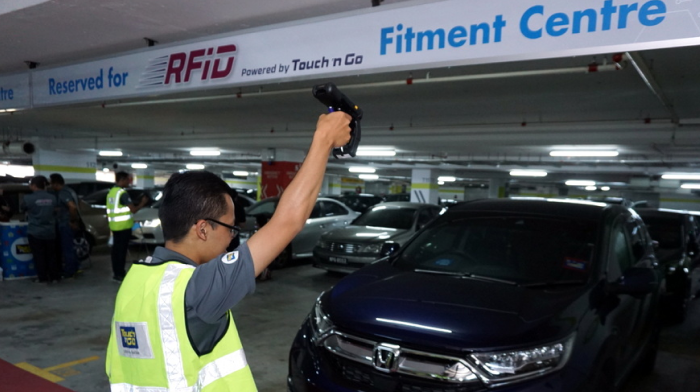 Hence for best results and to avoid disappointment, Touch 'n Go's support centre advised us to visit the fitment centre as they have the necessary equipment to test the readability of the RFID tag.
So if you have a windscreen tint, it's probably best to head to the fitment centre. You can of course install the RFID tag at home, following the curated installation process. Just remember, the RFID tag is sensitive to metal, so be sure to install it at least 5 cm away from the car body especially the A-pillar. Before you use it though at the toll gate, please make sure you have enough credit in your account!
---
---
---
---
Comments