Infiniti Teases Its Q30 Compact Hatch Ahead Of Full Unveil At Frankfurt Motor Show
Auto News For the 2015 Frankfurt Motor Show, Infiniti is on the ramp-up to have its new Q30 compact hatch - a first for the company - make its global debut.
The Frankfurt Motor Show was also where Infiniti chose to show off the Q30 Concept two years ago in 2013 and now the luxury division of Nissan is ready to present a production version.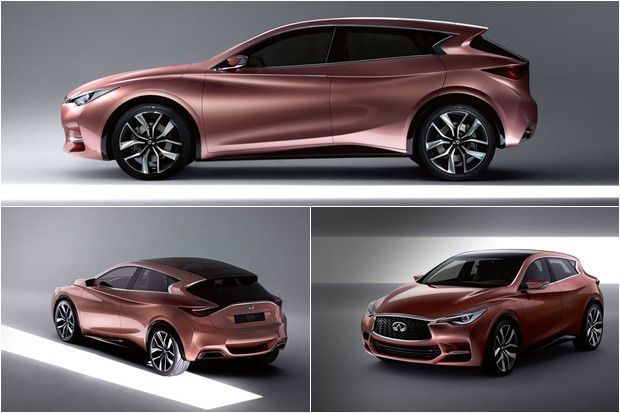 (Infiniti Q30 Concept)
Development of the vehicle is in its final stages, taking place across Europe and, since 2014, at the company's Engineering Centre in Cranfield, United Kingdom.
The architecture of the Q30 is essentially that of a third-generation (W176) Mercedes-Benz A-Class, brought together through the Daimler-Nissan alliance. From the photo released, the shape of the car does strike a heavy resemblance.
We've also seen Infiniti's take on a crossover-style vehicle based on the Q30: the QX30 concept that was shown at the 2015 Geneva Motor Show which is due for release in 2016. The notable changes there are the raised ride height and more rugged panelling around the tyres.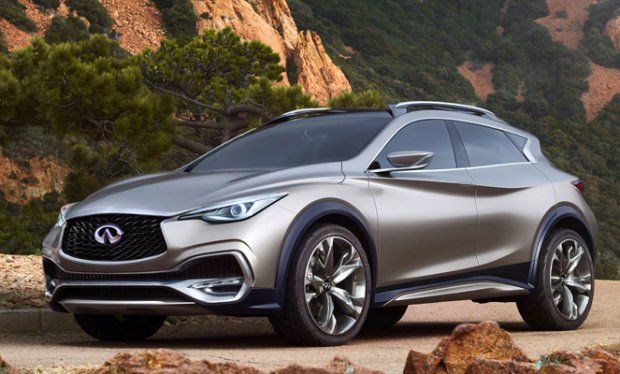 (Infiniti QX30 Concept)
The production version will likely be toned down and lose some of its more pronounced lines. However, we'll have to wait until Infiniti clues us in on its cross-country variant of the Q30 for us to have a clearer idea.
Infiniti say the Q30 will be on sale in Europe at the tail end of 2015, with other markets following suit in due course.
---
---
---
---
Comments