Jaguar Previews I-PACE Concept in Virtual Reality
Auto News Times are a changing. Jaguar has decided to preview their new I-PACE concept in the medium of virtual reality, making it the first of its kind in history. The only physical version sits at the Los Angeles Auto Show, but the virtual reality experience was expanded across the globe.
This unique and world-first 'social VR' reveal is believed to be the largest live and connected VR event of its type to date. Throughout the day more than 300 guests were transported into a specially created life-like virtual space, into which, two of the car's creators, Ian Callum and Ian Hoban were projected.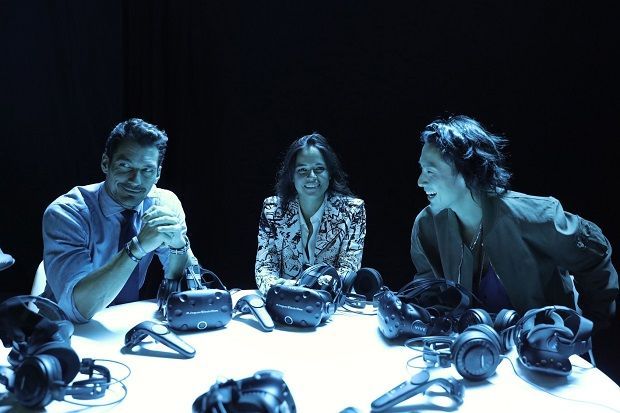 The event happened simultaenously in London as well, where groups of 66 guests took part in the experience. The new and exciting VR platform pushed the boundaries further than ever before, with the inclusion of social interaction and a live presenter broadcast into a single VR world, so groups in both LA and London were able to communicate and interact with one another. Essentially, the event was one part reveal of the I-PACE concept, and one part showcasing of HTC's virtual reality equipment.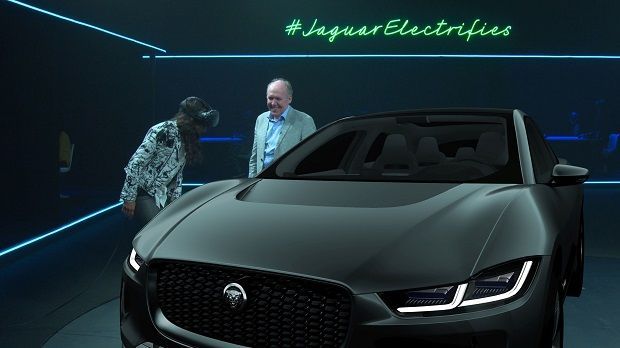 For Jaguar, the I-PACE is an important model as it marks their foray into the world of purely electric propulsion. Initial specifications are said to be electric motors at both the front and rear, with a system output of 400 PS and 700 Nm from zero. The century sprint is an estimated 4 seconds, while a 2 hour charge is set to last for around 354 kilometres. It's developed from a completely blank slate, with only the latest and greatest technologies available for emissions free motoring. It will be revealed to the public in full on Wednesday, at the Los Angeles Auto Show.
---
---
---
Comments