Jakarta 2017: Honda Launches FK8 Civic Type R In Indonesia
Auto News The Indonesian market is getting a treat from their local Honda distributor (Honda Prospect Motor, or HPM). At the Gaikindo Indonesia International Auto Show, HPM has launched the Civic FK8 Type R for the local market- following the Philippines and Singapore within the ASEAN region. It's going for a pretty hefty IDR 995,000,000 (or just over RM 320,000), and is available in four different colours: Rallye Red, Brilliant Sporty Blue Metallic, Championship White, and Sonic Gray Pearl. It comes with full LED Headlights and LED Fog Lights, 20-inch Aluminum Alloy Wheels, and Triple Exhaust with Finisher.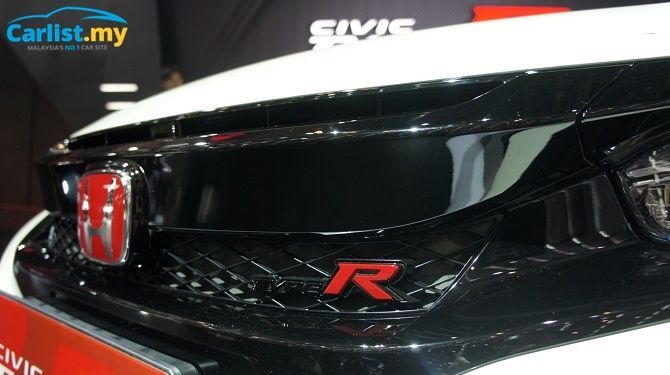 You can read our first impressions of the Civic FK8 Type R here. While the Civic FK2 Type R was the first Type R to feature a turbocharged engine, it was more of a test bed for the Civic FK8 Type R. As we are unlikely to see the NSX in our corner of the world, outside of grey imports, the Civic FK8 Type R will be the most powerful (and most lusted after Honda product) officially available in our region. Unfortunately, it seems that the Indonesian version is slightly detuned at 310 PS- as opposed to the 320 PS version offered in Europe and Japan.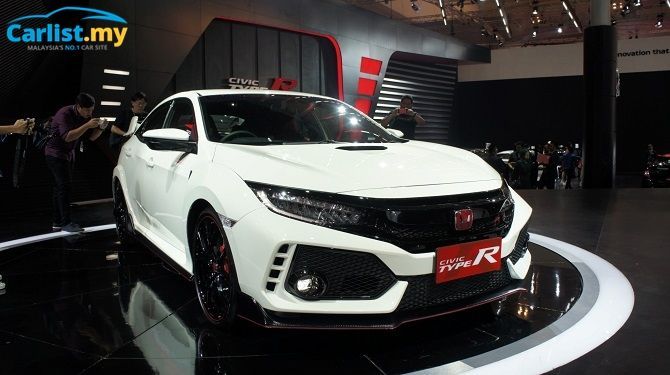 This is exciting new for us as well, because hopefully it means that we'll get the Civic FK8 Type R for our own market in the coming months. Based on the Civic FK8 Hatchback, this Type R variant is a global model and is sold everywhere from the United States to Europe, and the rest of Asia as well. Even Japan will be getting a few units- and it's a little funny given that this generation of Civic Type R is no longer produced in Japan itself.
---
---
---
---
Comments