January 2019 New Vehicle Sales – Local SUVs Raised A New Benchmark For January
Auto News The new vehicle sales for 2019 started very strongly with 48,450 units registered, which can be attributed by introductions of not one, but two eagerly anticipated SUV models from Proton and Perodua.
Data gathered by the Malaysian Automotive Association (MAA) revealed that sales in January are almost 9% better (or 3,890 units) than the same month last year.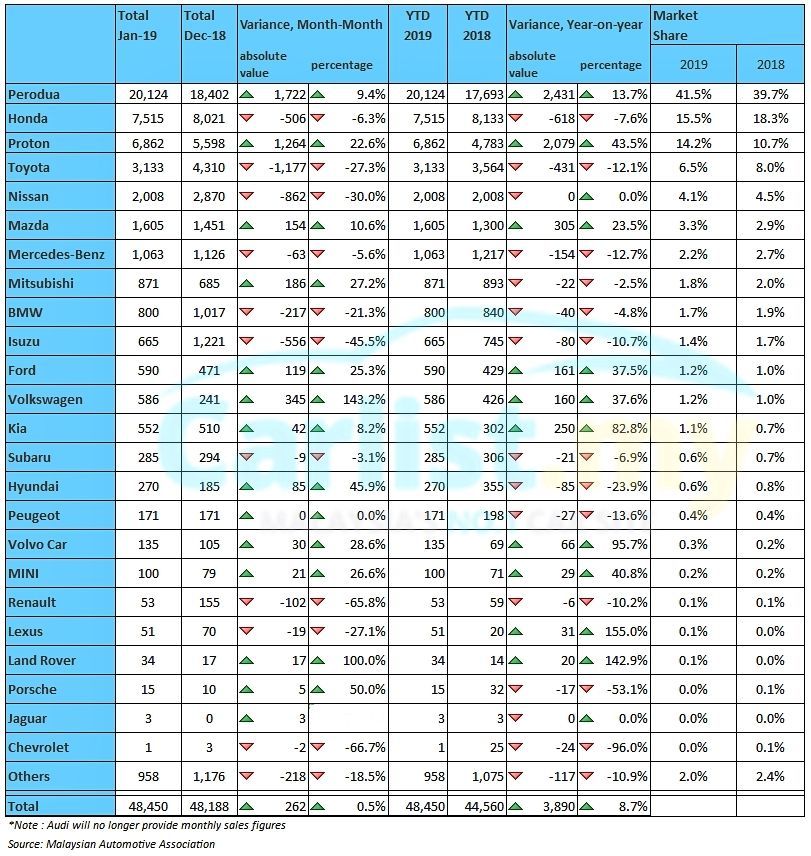 With the MAA recording sales of 11,238 units, the month of January 2019 is the highest ever for the sales SUV models. This also translates to a segment size of 23%, doubling the usual size.
Proton X70 is the single highest selling variant at 2,777 units, while Honda is the most popular SUV brand in January with 3,244 units.

Thanks to the great response to the X70, Proton also increased its market share to 14.2% for the month, something the brand last saw in 2017.
Perodua meanwhile saw registrations of close to 1,100 units, an amazing achievement considering they only had a few days remaining in January 2019 to register the vehicles.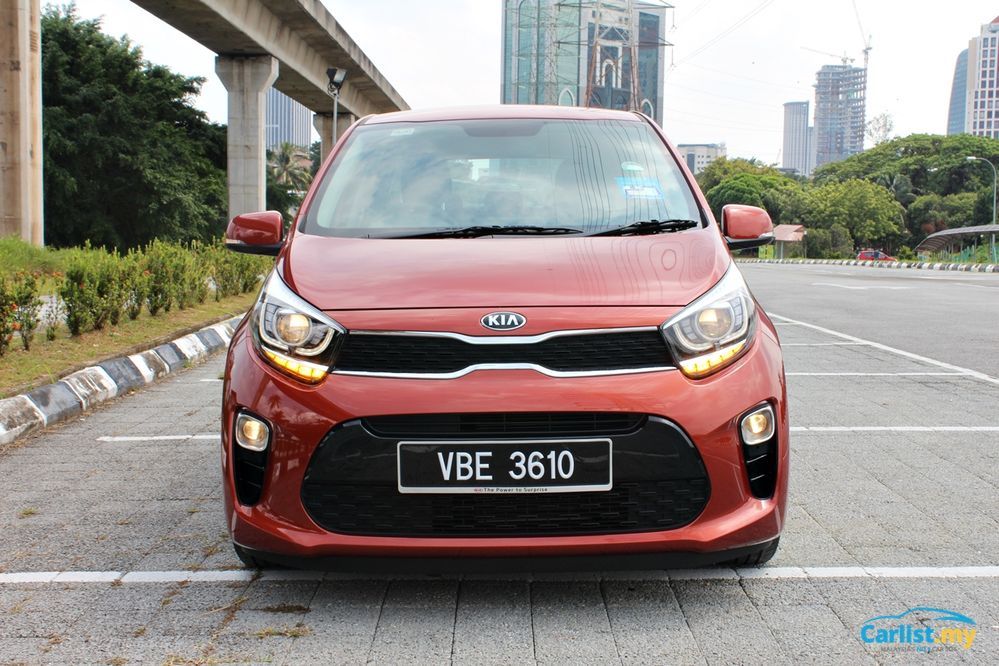 Other brands that enjoyed a stronger start to the year include Mazda, Ford, Kia, Volvo, and Land Rover.
Although the all-new Toyota Vios was sampled and launched in the middle of the month, sales of the model are limited due to low availability of stocks, as the new Vios only started production at the new Klang plant in the same month.
Toyota ended the month with 3,133 units, a figure that is lower than the preceding month, as well as 12 months ago.
A quick look at the production volume for the month revealed a more 'normal' figure of 54,818 units, unlike last year's 68,000 units. Total production volume in January 2018 was very high as Perodua was working flat-out to fulfil the demands of the then-new Myvi model. As demand has stabilized, Perodua, as well as other assembly plants returned to their usual January outputs.
---
---
---
---
Comments