Left-field Car Choices: For Those Who Want To Be Different!
Insights Ever feel like you just want to stand out sometimes? Ever feel like almost every car you see on the road is the same old, same old? Then these left-field car options just might be sometimes you're after!
---
Malaysians are usually an adventurous bunch, but when it comes to cars, they tend to go for the typical options - the safer purchases if you will.
Who can blame them really, because cars are a depreciating asset that can sometimes be a hassle and a money pit. Things such as resale value, maintenance, parts availability and ease of servicing affect how much you typically need to spend on it, let it be on the financial side or time given to care for it.
However, not everybody prefers to play it safe. There are many left-field options that stand out from the crowd. Yes, it might not make the most financial sense, but hey, life is too short, and you should get what your heart wants - oh gosh, we almost sound like an Alfa Romeo advert here.
So without further ado, here are some left-field options for people who are a bit more daring.
Mercedes-Benz Vito/V-Class
The Mercedes-Benz Vito, known as the V-Class these days, is an MPV from Mercedes-Benz that offers a fine alternative to the typical Toyota Alphard/Vellfire. First launched in 2015, the Mercedes-Benz V-Class is the company's first real stab at the Malaysian market's thriving large MPV segment.
Anytime you see a V-Class, it's a breath of fresh air. With the roads littered with multiple generations of Toyota Alphard and Vellfire models, the V-Class stands out, which makes a lot of sense when you have to plonk about RM400k on a vehicle.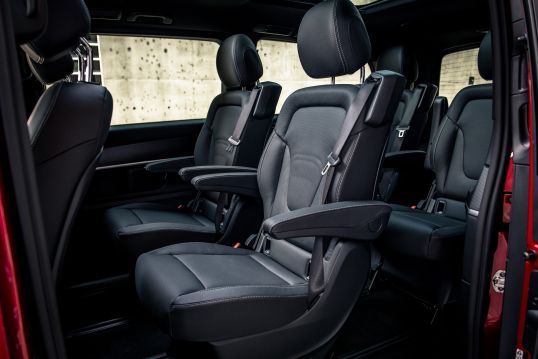 163 hp and 380 Nm of torque might not sound like much given the car's proportions, but rest assured, the V220d has plenty of punch low in the rev range and a steady stream of mid-range torque for moving about town and cruising on the highway. It won't break a sweat doing 140km/h all day.
Perhaps, the biggest drawback of a people carrier is its lack of boot space; yes, it may carry people, but it struggles with a few decent sized travel bags. The V-Class, on the other hand, has third-row sliding seats which slide forward for more room. However, one would rarely have to do that given the generous boot space, even with the third-row in its nominal position.
Mitsubishi Mirage
If you're bored of the typical Perodua Axia, Kia Picanto and the like, then perhaps the Mitsubishi Mirage could be the answer for you.
Yes, you might not be able to buy it new, but there are plenty of good used Mirages available on the market. For drive, the Mirage will rely on the uber reliable 1.2-litre, three-cylinder DOHC MIVEC engine and Continuously Variable Transmission (CVT) automatic.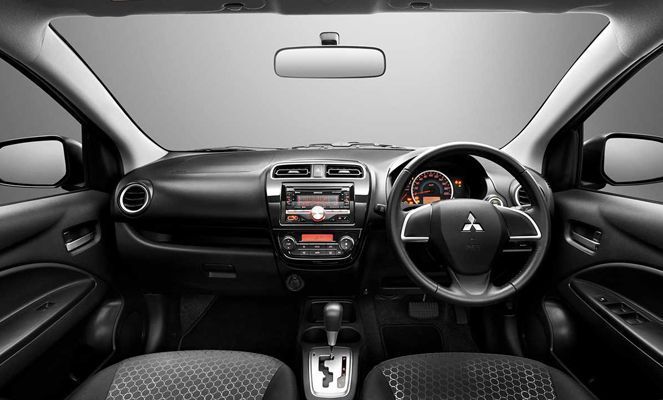 With an output of 77hp @ 6,000rpm and 100Nm of torque @ 4,000rpm, the Mitsubishi Mirage is more potent than the cars mentioned above and, coming from Mitsubishi, probably as reliable.
Other specific features such as the 14-inch alloy wheels, digital auto air-conditioning, LCD multi-info display screen on the instrument panel, keyless entry and engine push-start button really do make it relevant still. It even has side repeaters on the wing mirror, making it look and feel up to date.
Jaguar XE R-Dynamic
When we reviewed the Jaguar XE not so long ago, we titled the review as the car "for those who want to stand out". The Brit or Indian, depending on which perspective you are looking at it from, is probably the best reflection of a left-fielded person as a typical compact sedan buyer will usually go for a BMW 3-Series or a Mercedes-Benz C-Class.
The 2020 Jaguar XE facelift debuted in Malaysia towards the second half of last year and is most fun in its R-Dynamic variant. According to my colleague who reviewed it, it is the most fun he's had in a rear-wheel-drive sports saloon yet, and we can believe him as Jaguar has always been known to make fast and tight handling rear-wheel-drive cars.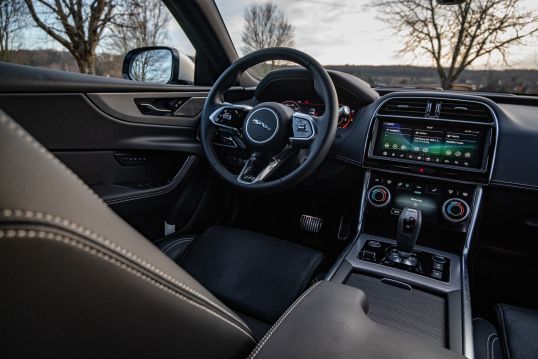 He also said that it is a car that begs to be driven hard and is most rewarding over B-roads. Chuck it around a corner and awe at its torque vectoring abilities. With 300PS and 400Nm of torque out of its 2.0-litre turbocharged engine, it's less powerful than its rivals, the C43 and M340i but considering it has a lightweight aluminium chassis, it might just be able to give them a run for their money.
Peugeot 3008
If you're just sick and tired of the heavily Japanese dominated C-Segment SUV offerings, perhaps some French flair would be better for you. Introduced to the Malaysian market in the second half of 2019, the Peugeot 3008 is actually an SUV filled with accolades. It has so far received 67 awards from three different continents, picking up trophies such as the Interior of the Year, European Car of the Year and Best Crossover.
On the inside, both cars pack Claudia leather seats, with either Graphite or Goa stitching depending on the variant. Leather and fabric materials cover most touchpoints, while blue mood lighting adds a touch of class in an otherwise utilitarian segment. Its interior is probably where it shines the most, bringing a really fresh look to what usually is a utilitarian look in most SUVs. Mazda's CX-5 would likely give its interior some competition, but it definitely looks better than the rest of the pack.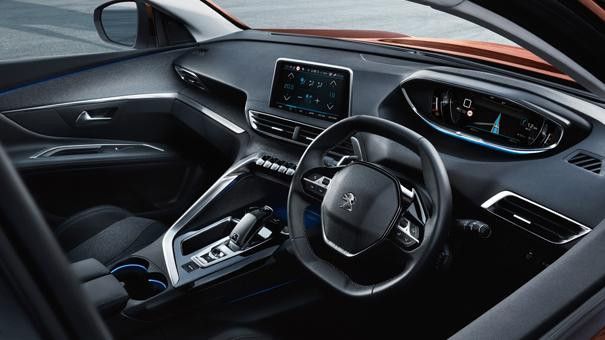 Its suite of driver assistance systems, from Driver Attention Alert, to Speed Limit Recognition and Recommendation, 180-degree reverse camera with stitching function, and an upgraded Blind Spot Information System and Active Lane Departure Warning is also a neat part of the car.
With a turbocharged 1.6-litre (THP) engine that produces 167 PS and 240 Nm of torque, it is also the most powerful from the typical Honda CR-V. With Berjaya Auto Alliance taking over from Nasim, you can also be sure to get Japanese type aftersales services.
Mazda 6
The Honda Accord and Toyota Camry rightly dominate the D-Segment executive sedan market. They just tick all of the boxes for what people want in a car in this segment. They are comfortable, spacious, luxurious and blend in well with the myriad of vehicles on the road.
But if you want a car with exquisite looks, a smooth engine, excellent handling, fuss-free classy interior and some of the things that made the other cars dominate the market, then the soon to be discontinued Mazda 6 is the one for you.
Its secret recipe really is its weird but striking exterior design, smooth 2.5-litre engine and something Mazda calls GVC. Short for G-Vectoring Control, GVC is a mild ignition retard system that shifts the car's weight onto its front wheels during cornering. The purpose of this is to provide more feedback to the driver, thus making the car a little more agile, which in return reduces steering effort.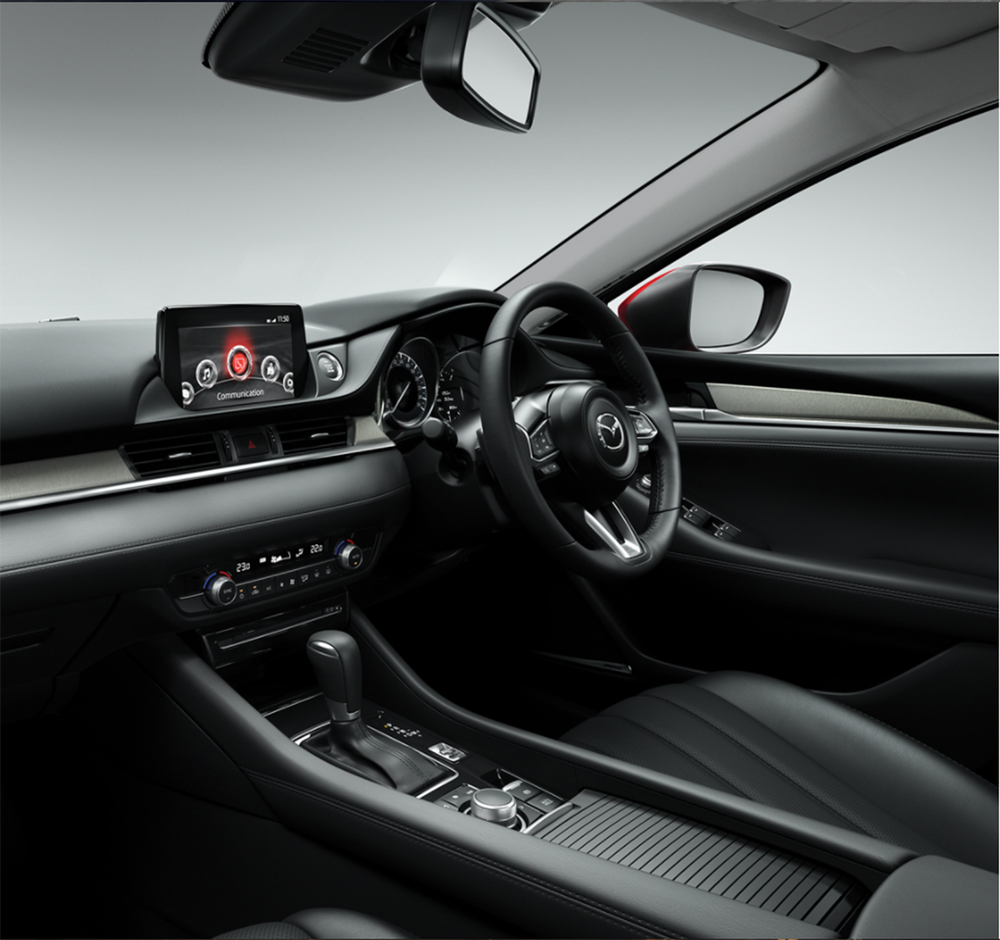 Many seasoned drivers already do this, consciously or subconsciously. They do this by trimming the throttle or applying a little braking for some forward weight transfer, but through the Mazda 6, even inexperienced drivers can corner better.
The 2.5L variant and engine is also a visceral experience as it is eager to redline and paired with the equally quick transmission, you wouldn't be amiss in calling the Mazda 6 a sports sedan. But the best feature out of them all when it comes to the engine is its vibration-free smoothness and linear power delivery. It's just quiet and smooth and such a pleasure to drive!
---
---
---
---
Comments