 After a journey of 25 years, Lotus will be bidding farewell to the Elise and Exige nameplates to make way for a new range of cars sprouted from their revised roadmap under Geely ownership. In these two decades, we were witness to one of the all-time great driver's cars.
---
Seeing as how we demand to be coddled by every safety feature imaginable and how electric cars are creeping into the fore, making burdensome batteries, cheap speed, and zero effort driving the norm, it's not an exaggeration to say that there will never be a car like this again: pure, unapologetic, lightweight.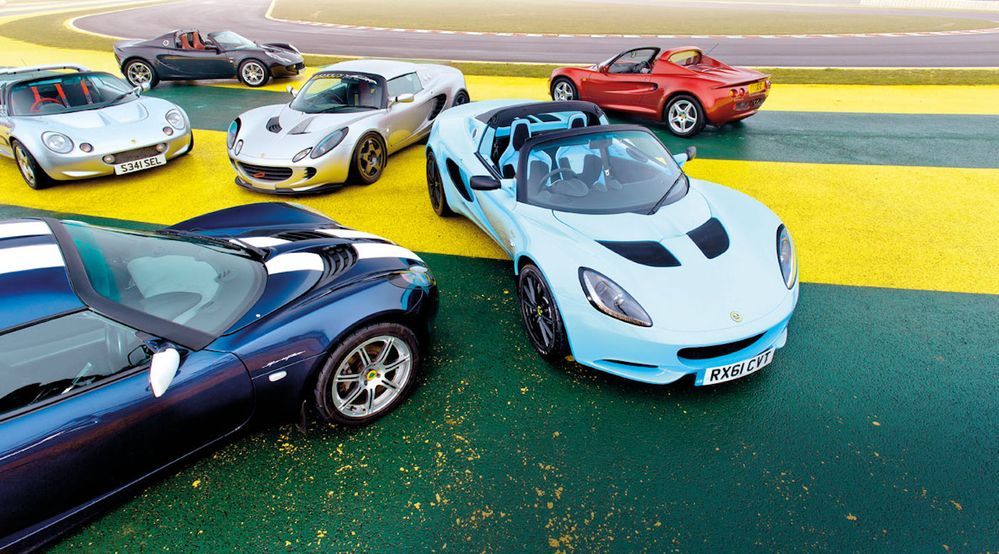 Lotus' history was incredibly/infamously colourful just before the British sports car maker found themselves under the wing of a still-fledging Malaysian automaker in the mid-1990s. Strange as it may sound, Proton taking majority ownership of Lotus from then-Bugatti owner Romano Artioli gave them some much-needed stability.
About 2 years after that, in 1998, Lotus launched the Elise, which was soon to simultaneously reverse their failing fortunes (to some degree) by being their most successful and most significant new model ever. The Targa-topped two-door roadster itself was pretty tiny and constructed using a fibreglass composite body bonded to an extruded aluminium chassis.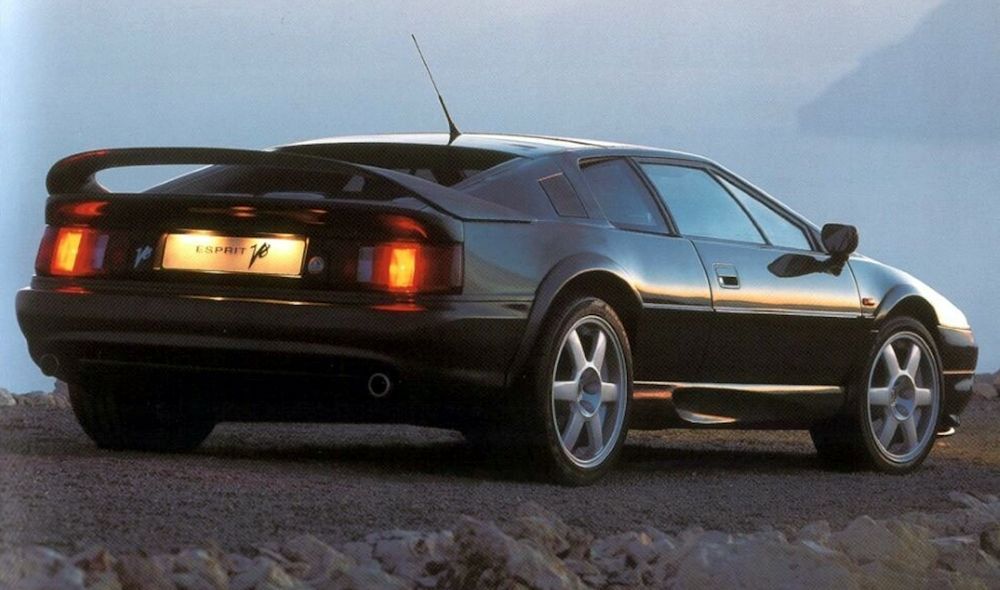 It was never the most costly or sophisticated method, but it did ensure its lightweight, as did its spartan interior and lack of creature comforts, and Lotus was indeed willing to sacrifice refinement for ultimate agility knowing its customers weren't going to care. The Elise was also pretty affordable relative to its other models back then and came when it seemed like the company had lost its way somewhat.
In 1998, the Hethel-based company were still mostly known for the Esprit, which at the time in Series 4 form had recently been fitted with a 3.5-litre twin-turbocharged V8 engine to keep up with the Ferraris, Lamborghinis, and Porsches of the day. Lotus were still under the delusion that they could convince supercar buyers to walk past the Italians and the Germans. The Elan, meanwhile, was front-driven and therefore all kinds of wrong.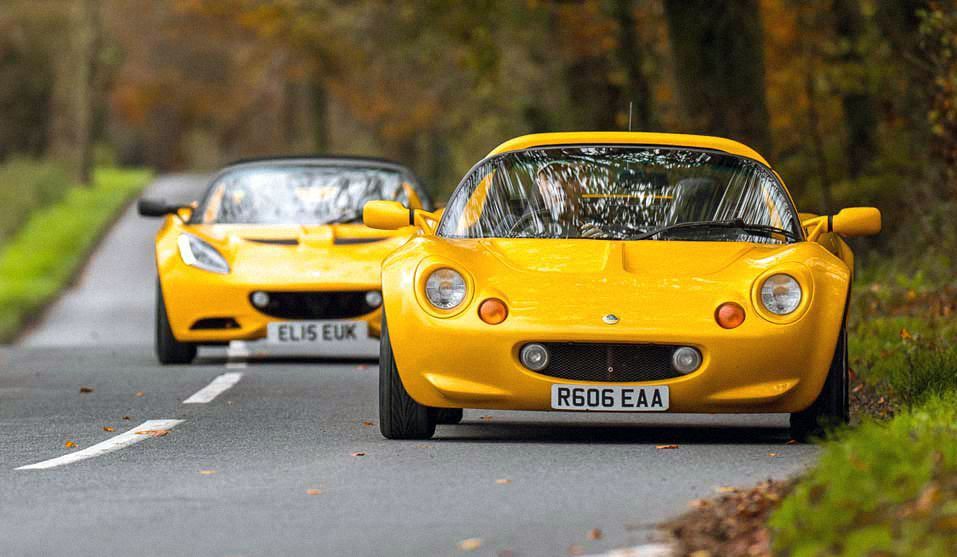 Despite the Elise's smaller footprint, thinner tyres, and meagre 120hp from a 1.8-litre Rover K-Series four-cylinder, it could offer its driver levels of adrenaline, precision, and immediacy that were unbeatable even by cars costing 10 times more, all wrapped in a package that was easy to drive in town and park.
The years that followed the Series 1 Elise were all about refining the formula alongside a more hardcore hardtop variant called the Exige. The far more reliable and higher-revving Toyota ZZ engines replaced the ageing Rover units from 2001 onwards with the Series 2, which were introduced alongside a very welcome design refresh.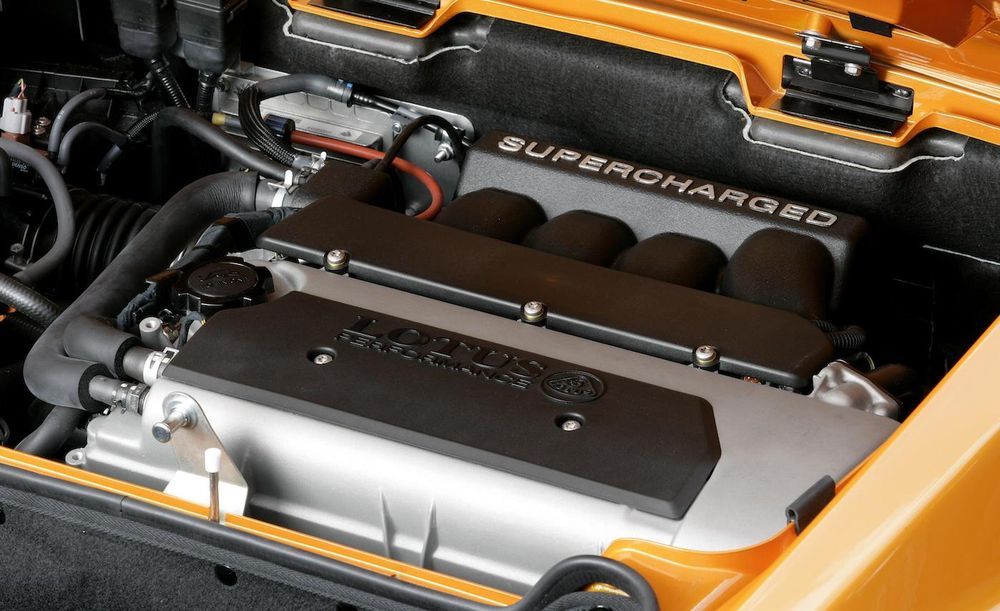 The Series 3 in 2010 was the final major iteration of both cars and perfected the non-intercooled supercharger from the Elise SC, introduced at a late stage of the previous generation. Though the car underneath remained quite similar, not much tweaking was needed to keep the competition at bay - they were none.
Instead, Lotus shifted much of its development focus to the Exige, which grew out from under the Elise' shadow into a larger car dimensionally to incorporate the larger subframe needed to support the supercharged 3.5-litre Toyota V6 it gained from the Evora S. This boost in performance (up to 350hp) also gave the Exige much broader horizons as it was now able to truly outpace - and often outrun - much more expensive sports cars on the straights while it routinely shamed supercars around corners.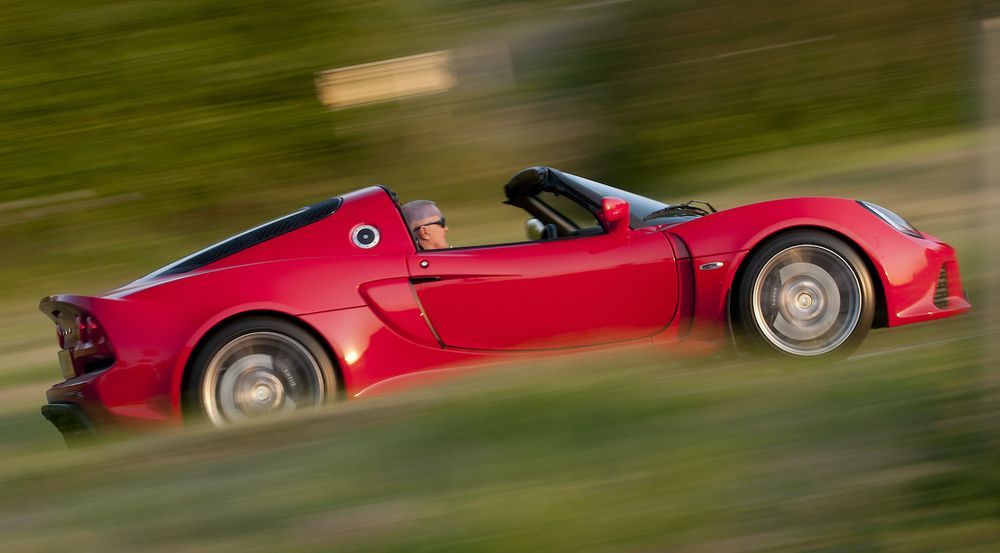 In an unexpected turn of events, the conceptual Elise was split into two with the Exige shouldering the burden as both the company's hardcore track muncher as well as their more grown-up open-top grand tourer in plusher Exige V6 Roadster form. The vanilla Elise was still on sale, of course, and offered the same core thrills it did before, just at slower speeds compared to its larger fraternal twin.
Despite being the best equipped and most competent of the species, these 'Final Edition' versions of the Exige and Elise are a pale recounting of their greatest hits from the past 20-ish years. They are adorned with unique exterior colours and trimmings, new suspension components and powertrain upgrades, but the mere fact that these cars are facing extinction is rather tragic, more so when knowing that there aren't similar models due to replace them.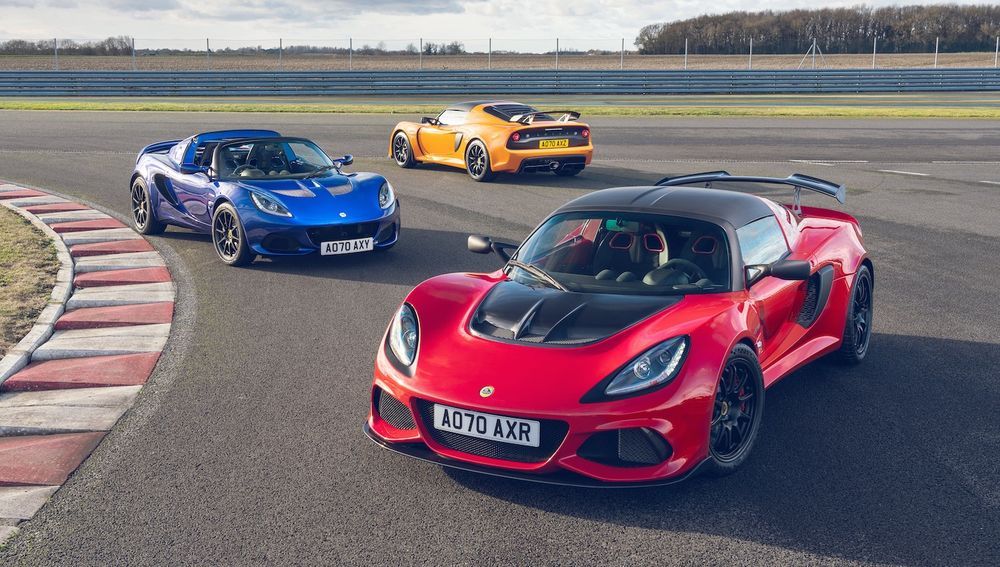 Thankfully, Lotus hasn't specified a production limit for these Final Edition Elises and Exiges, merely underlining 2021 as the last year both models will be made. For now, it seems as we have another 10 months to scoop up the best versions of the brand's best cars.
Hats off to those who did buy an Elise, an Exige, or even an Evora during the time Lotus was still under Proton. You were braver than most of us, and in return, you were able to own a car that delivers a driving experience of uncommon purity.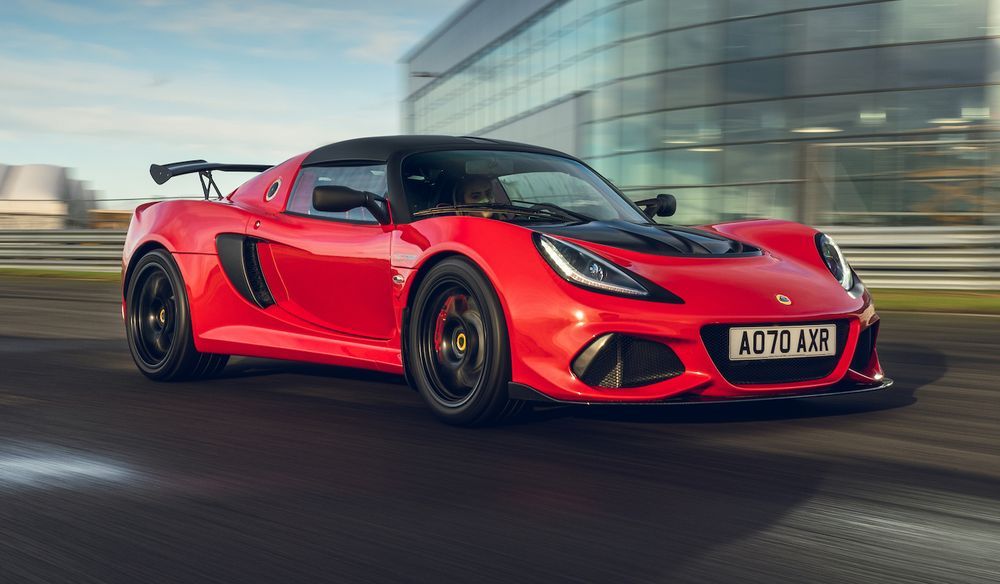 In hindsight with Geely now at the reins, it seemed that so little was done to champion the brand among Malaysians. Proton proudly - or exploitatively - stuck a 'Handling by Lotus' badge on their cars to piggyback on the British firm's mastery of the art of vehicle dynamics.
Apart from only a handful of instances, the association between Proton-Lotus only ever seemed to yield benefits for the former. Very few - or none at all - attempts were made to truly weave the Lotus brand into the Malaysian community of car lovers and enthusiasts - all of whom were potential customers.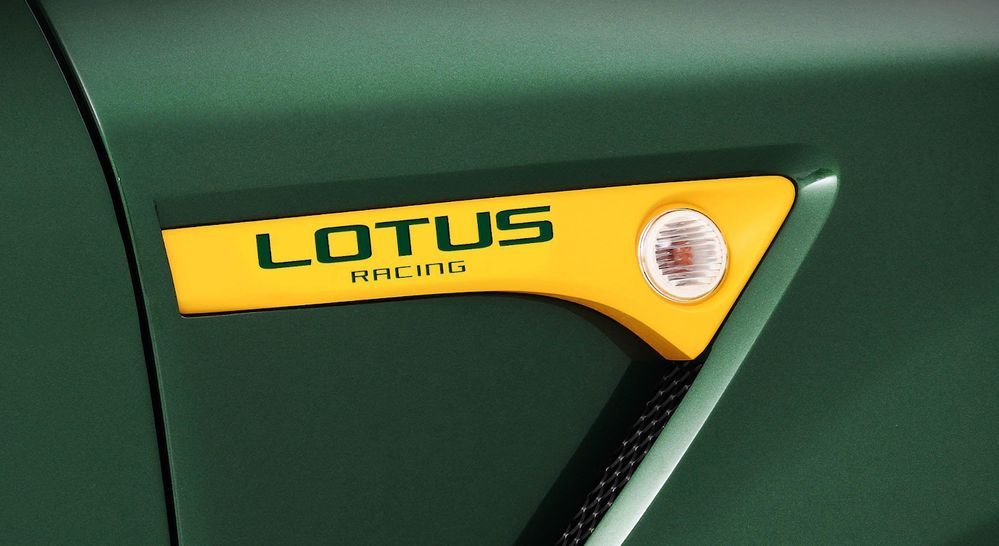 Ironically, their cars always remained a little too expensive for most due to the same protectionism policies set up to shield their parent company.
Now that every Lotus location in Malaysia is shut down, it has also left behind a rather pitiful sales record, meaning that those of us wishing to sample the ownership experience for ourselves have very few choices on the used market.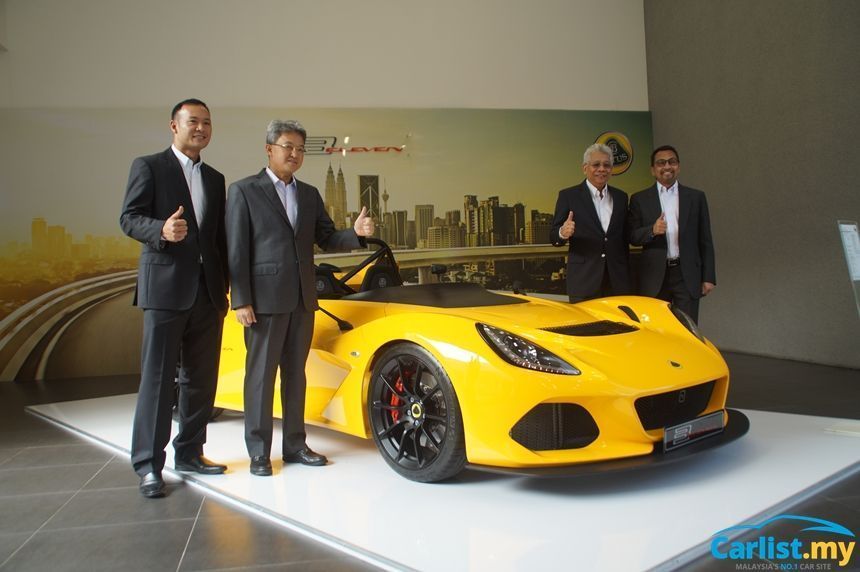 With access to Lotus so close to home just a few years ago, we didn't know how good we had it. Were we just too distracted to appreciate them and their cars, or was there so little done to capture our attention in the first place?
For more latest car news, reviews, car buying guides and videos visit us at Carlist.my Auto News.
Check out all the best new & used car deals in Malaysia at Carlist.my.
Sell your car fast with the best offer? Visit us at CarlistBid.my.
---
---
---
---
Comments