MAA: TIV 2018 Almost 600,000 Units, Similar Outlook For 2019
Auto News The Malaysian Automotive Association (MAA) has just released the sales data for December 2018 and thus, the Total Industry Volume (TIV) for the year 2018.
The 2018 TIV just fell short of hitting the 600,000-unit mark, as sales in December did not spike, unlike previous years.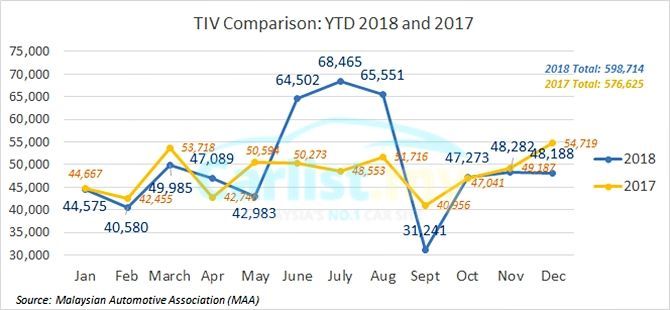 In fact, December 2018 recorded slightly lower sales of 48,188 units, 94 units lower than the figures the month before. For reference, sales in December 2017 was close to 55,000 units.
Nonetheless, the TIV for 2018 capped at 598,714 units, an increase of 22,089 units or 3.8% compared to 2017.
A detailed analysis of how each brand performed in 2018 will be published at a later date.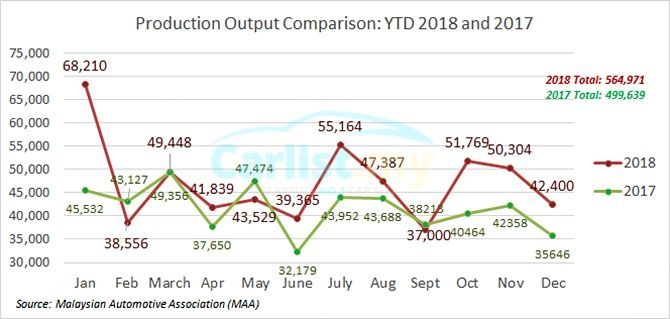 Production output from the assembly plants paints a rosier picture, with 2018 witnessing an increase of 13%, ending the year with 564,971 units.
Production growth in 2018 was seen in all segments except the MPV segment, where sales also saw a dip of 14.2%.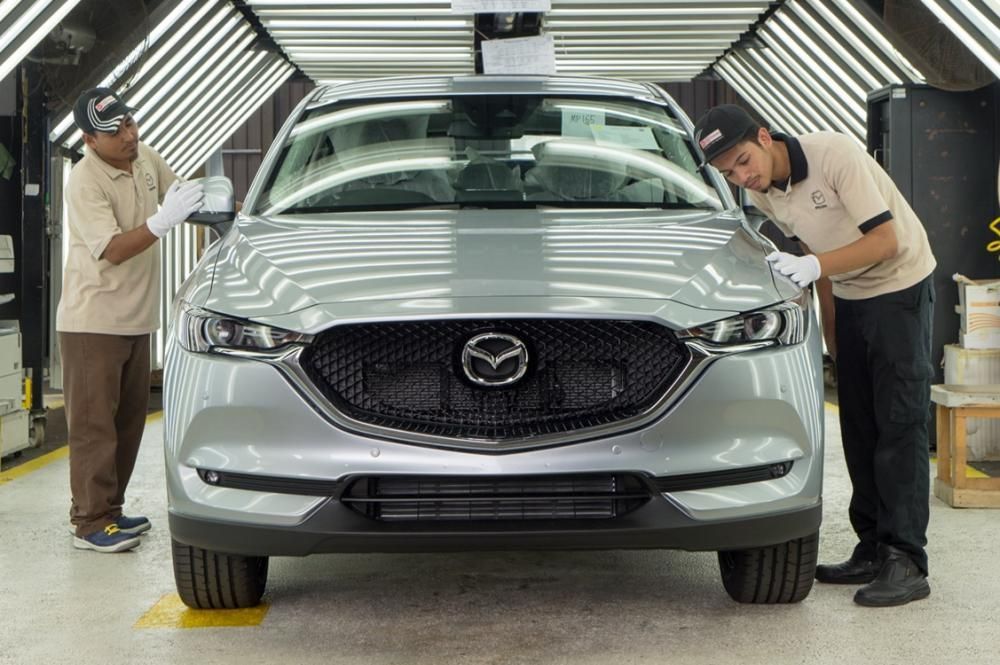 Mazda increased the production of the CX-5 model by a massive 100% to satisfy local demand as well as exports to ASEAN neighbours
The association forecasted that the TIV for this year will remain flat, with the figure rounded up to 600,000 units, with no increase in the segment mix of passenger vehicles to commercial vehicles at a ratio of 89:11.
Datuk Aishah said factors for maintaining the TIV level include forward-purchase of new vehicles during tax-free period, economic uncertainties, inflationary pressures, and delays in approval for new vehicle pricing which affects their introduction timing.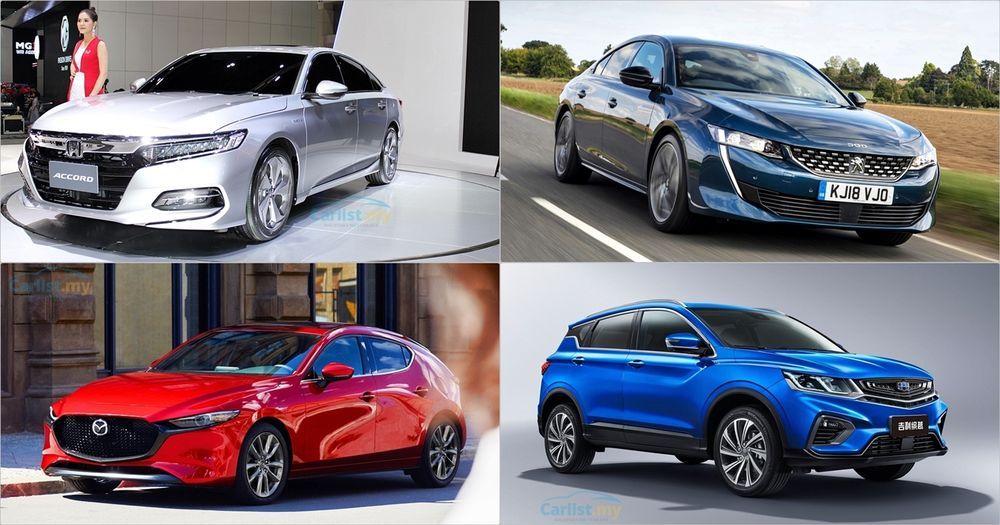 We have compiled the list of new vehicles that are expected to launch this year. Click on the image for the article.
TIV for the next four years also is expected to have a slight growth, at a compounded average growth rate (CAGR) of 2.2%, with 2020's TIV expected to reach 612,000 units and surging to 623,290 units in 2023.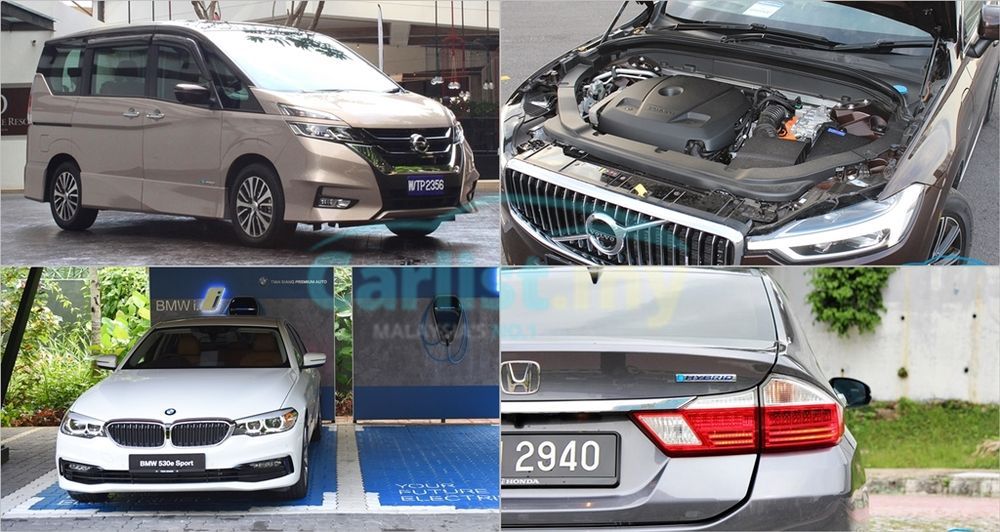 Datuk Aishah also added that the market has been getting more receptive to hybrid vehicles, as seen in the strong sales growth in 2018. There were 18,754 units of hybrid vehicles sold last year, an increase of 5,104 units compared to 2017.
2018 also saw the launch of new hybrid models that contributed to the increase in sales- BMW 530e, Volvo XC60 T8, and Nissan Serena C27. The data also reflected that Honda City hybrid model has garnered significantly more sales in 2018.
Electric vehicles meanwhile only saw two units of sales in 2018, as opposed to 11 units the year before. The association did not provide breakdown of the sales of these 13 exclusive electric vehicles.
---
---
---
---
Comments