Man Suffered Minimal Injuries When Trailer Rammed Into His Car
Auto News Luck alone isn't enough to describe the survivor of this accident. Mr Eddie Wong was driving his Toyota Corolla Altis along the Tuas highway in Singapore when a Malaysian trailer suddenly swerved into his lane.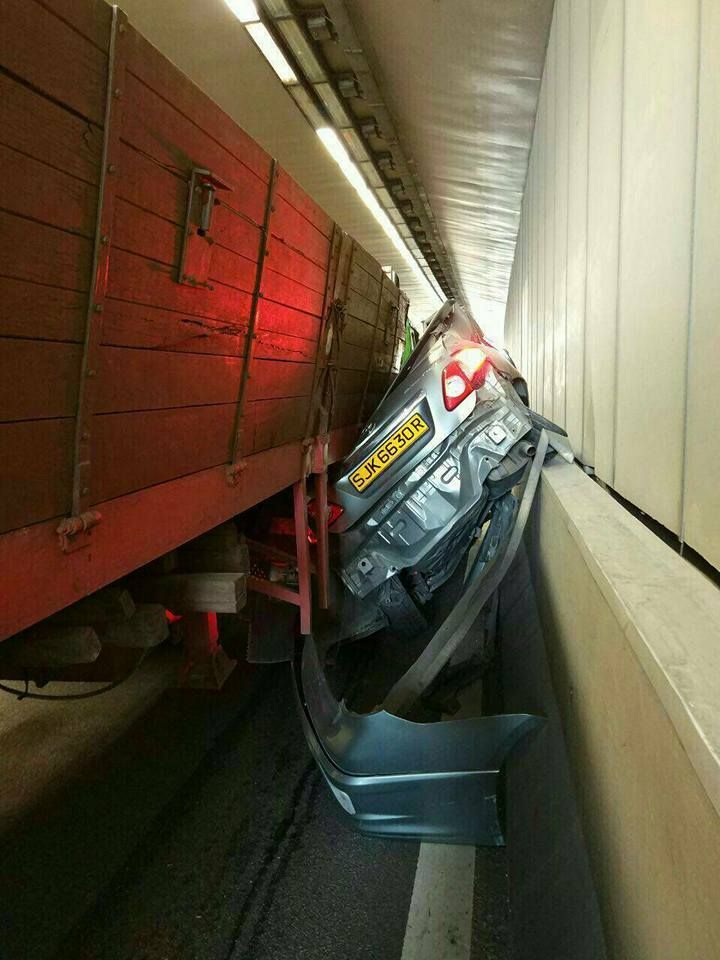 He was lucky, as the only injury he suffered was bruises to his fingers, as he tried to find for his phone.
According to Straits Times, he was on the way to meet a customer when the trailer abruptly swerved into his lane.
"At first when I came out from my car I was still not so scared, just a bit blank and went into the ambulance. I didn't realise it was so bad until some of my friends told me about the picture afterwards and told me it's so bad. Everyone is very stunned after seeing the picture," he said.
Insurance claim might be an issue for him, as his insurers informed him that he had to claim his own insurance in order to get back the market value of his Corolla.
"Thank God, I've managed to survive this accident. And thanks to my family members and friends for their concern. Drive safe and be happy always," he said in his Facebook profile.
---
---
---
Comments