Maserati Is Back, MC20 Wants To Feast On Supercar Blood
Auto News First of all, it's well understood that Maserati has been hurting for a long time, so seeing an all-new model emerge from under all that gloom means hope for us all in a way, but the MC20 is merely the first car in a planned series in an overhauled line-up.
---
But that also means that the mid-engine supercar will have a lot of weight on its shoulders as the opening act for a once-great production house. Troubled times have hit Maserati of late, and they can only go so long using their trident logo as a makeshift crutch.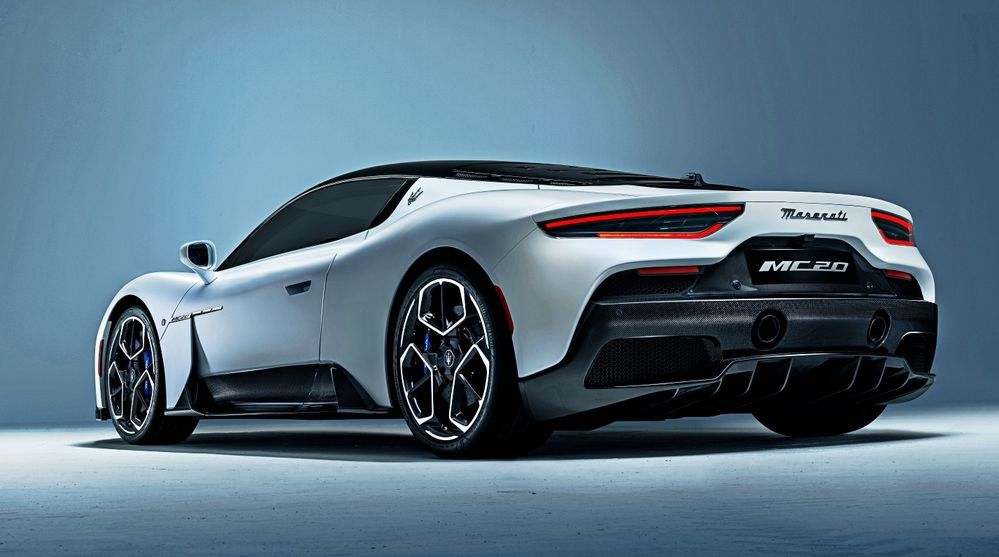 The past few years have been an almost non-stop sequence of minor facelifts, spec updates, and rather pointless special editions that ultimately only served to prolong the life of some very dated cars - everything from the Gran Turismo to the Quattroporte severely lagged behind the competition.
Maserati has been in that exact situation before, often with more dire machinations going on behind the scenes to provide some justification for its lack of world-beating products. With backing by Fiat Chrysler Automobiles, though, the Italian marque has had few excuses to stand on for such a poor showing in the highly competitive premium luxury category.
However, it's clear now that the company has been biding its time, perhaps knowing full well their own weaknesses and set in motion a sweeping plan to dig themselves out from their slow slide into irrelevance.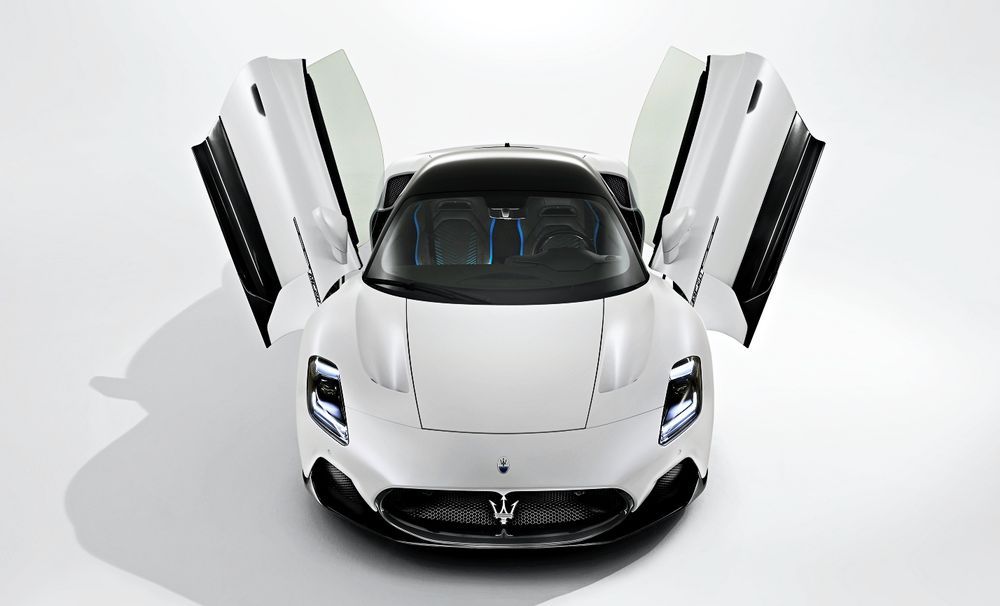 The MC20 is the spearhead, just a taste of the coming attractions, laying the groundwork for new models such as the recently teased Grecale SUV (what about the Levante?) and a host of electric and hybrid variants made possible by new technology and platform innovations. Some 'PSA+FCA=Stellantis' influence might also be moving some cogs.
Either way, the new mid-engine supercar has us salivating. Not because of its looks but rather what it says about the future prospects of a truly revived Maserati. In total, a rollout of 13 new cars is expected over the next 3 years. They're not playing around.
The MC20 is the first mid-engine Maserati in a very long time with the previous car being the MC12, a lightweight homologation special based on the Ferrari Enzo without so much as a rear window for convenience.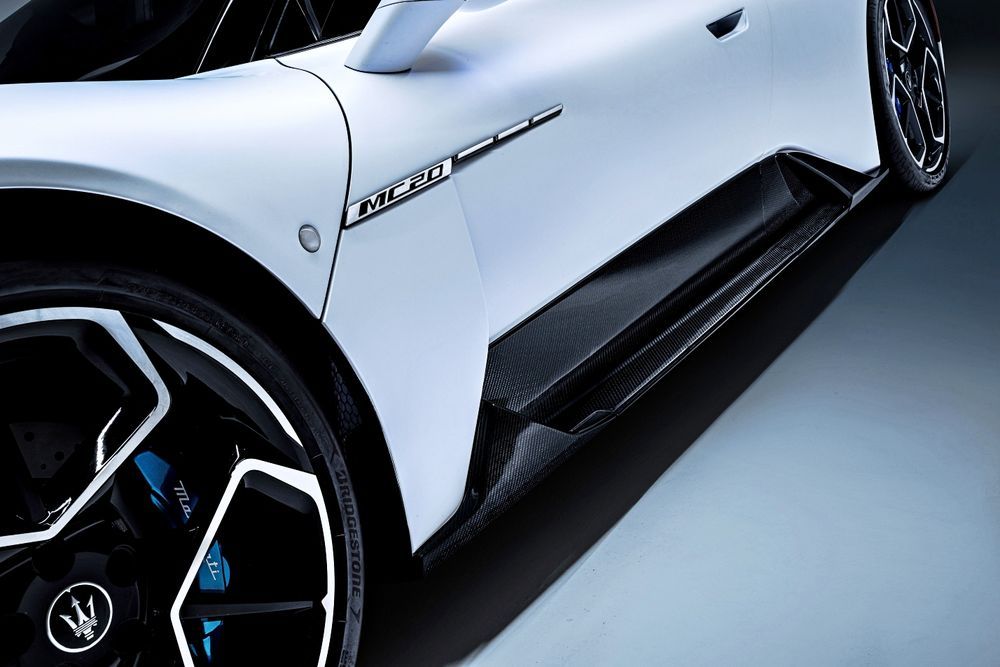 This singular focus on performance allowed the company to field the car in the FIA GT Championship racing series where it netted the factory team 2 constructors championships and 6 drivers' championships. It was a rare beast too, with just 50 cars made for road use, so it's unlikely any of us will ever see one being driven.
Luckily, there's been no mention of the MC20 being a limited production model. Sure, volumes will be lower than the automaker's other models, but crucially unbound from an arbitrary unit cap.
Like it or not, Maserati needs to accept the fact that they can no longer compete with the Paganis and Koenigseggs of the world. They need volume by means of more accessible luxury and sports cars, tinged with the glamour and mystique of the Maserati brand.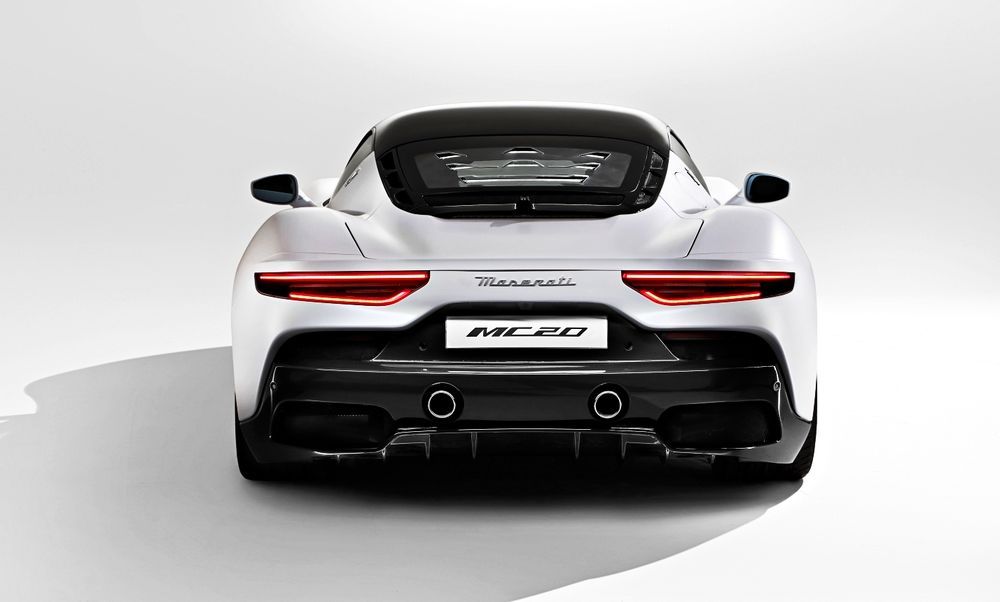 That said, where the MC12 had an undeniably strong visual presence, I am personally unconvinced by the MC20. Perhaps it's the colour combination or the wheels or the specific way this car was photographed, but it just fails to deliver that certain sense of awe it needed to convey. It might be a different story in person, however.
We've been hearing rumbles about a new mid-engine Maserati since late 2018 and there was cause to be excited even back then. Disparate reports emerged of a fully carbon-fibre tub and a 3.0-litre V6 twin-turbocharged engine. Immediately my cynical side assumed it to be a repurposed version of Alfa Romeo's 2.9-litre V6 bi-turbo in the Giulia and Stelvio Quadrifoglio.
Not so, says the company, insisting that the six-cylinder making its debut in the MC20 has been entirely developed in-house in Modena, Italy. Dubbed the Nettuno (Neptune), the unit develops a massive 621hp and 730Nm of torque, giving the rather compact supercar some serious performance chops right off the bat.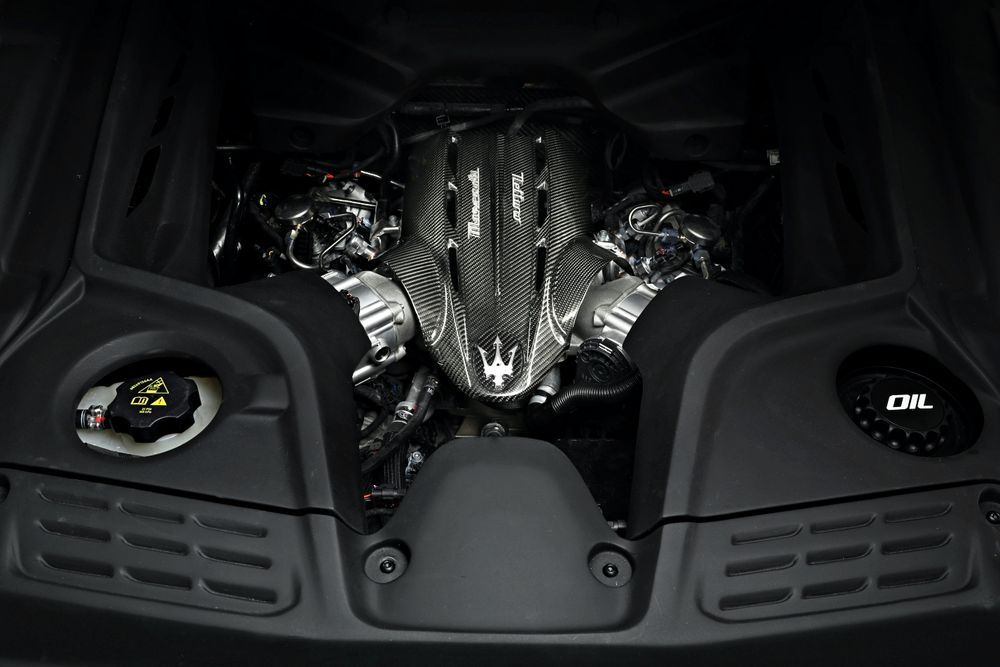 While we're already quite used to turbocharged engines, and despite automaker's inevitable migration to it, let's have a moment of silence for the orchestral naturally aspirated Maserati V8s we've lost. For all the zings I've hurled at the GranTurismo and GranCabrio, the burbled snarl and enraged wail of its F136 was beyond criticism.
The engine is mated to an 8-speed dual-clutch transmission that delivers drive to the rear wheels with a mechanical limited slip differential in between as standard. Tipping the scales below 1,500kg thanks to that aforementioned carbon core structure and (mostly) aluminium body, the MC20 has an incredible power to weight ratio that enables a claimed 0-100km/h sprint time of just 2.9 seconds.
All signs point to the MC20 being extremely agile with all-round double wishbone suspension and all-wheel steering, but we won't have much grasp of exactly how it stacks up against other cars until we see it in action. Intriguingly, in addition to a convertible variant, Maserati also says a fully electric version is coming in 2022.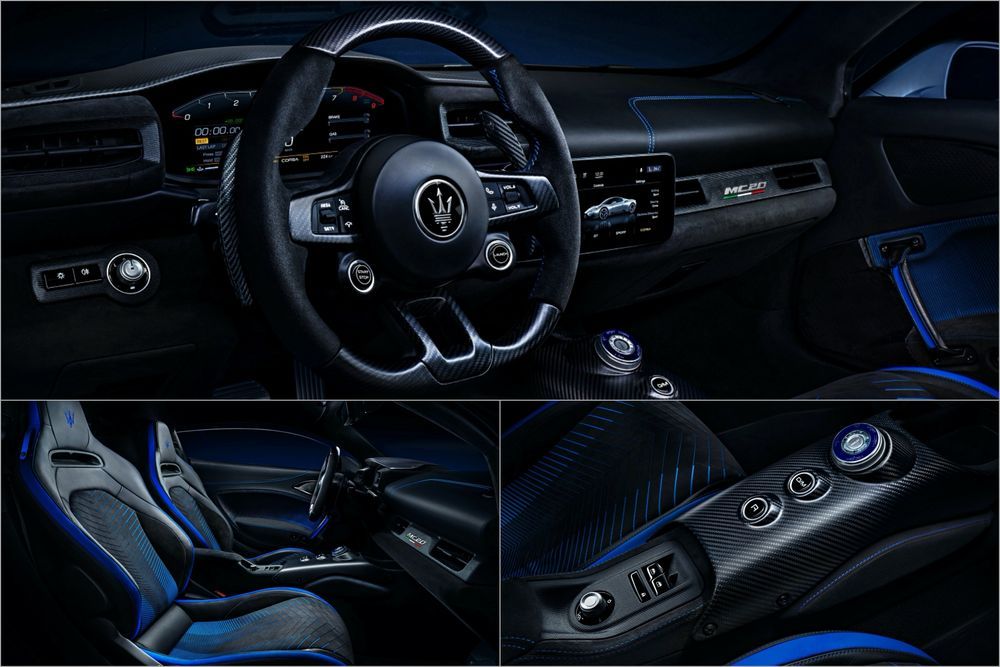 The strict two-seater cabin is accessed through a pair of butterfly-hinged doors - something wholly new to the brand's cars. Once inside, it's clear that Maserati has sought to remove any unnecessary ornamentation or distraction that might impede the driving experience.
In place of a traditional gauge cluster we find a 10-inch LCD to accompany the identically sized infotainment display, surrounded by generous amounts of Alcantara and exposed carbon fibre weave. Clearly, the MC20 isn't the last word in creature comfort, and it's refreshing to see Maserati commit so fully to a no compromise super sports car.
Though the car has made its official premiere, albeit digitally over livestream, full production isn't due to start until the end of the year with Maserati keenly accepting orders in the meantime. Deliveries are expected to start in early 2021, and we'll keep you updated on its eventual debut in Malaysia.
---
---
---
---
Comments