Mazda Celebrates 30th Anniversary Of MX-5 With 3,000 Special Units
Auto News Can you believe that the Mazda MX-5 is finally out of its twenties? This year, one of the most world-renowned roadsters turns 30 years old, and for that Mazda is creating just 3,000 Anniversary Edition MX-5s, split between soft-top and retractable hard-top (RF) models. There are more than 1 million examples of the MX-5 out there in the wild, including various special edition limited run models in the past.
The gorgeous paint colour for this limited run MX-5 is known as Racing Orange, and it's exclusive to the Anniversary Edition. The wheels are also a special collaboration between Mazda and Rays Co. Ltd, being forged aluminium in construction and based on the ZE40 10-spoke family of wheels. There are also a couple of badges around the vehicle to denote its limited run nature, but for the most part it is mechanically unchanged.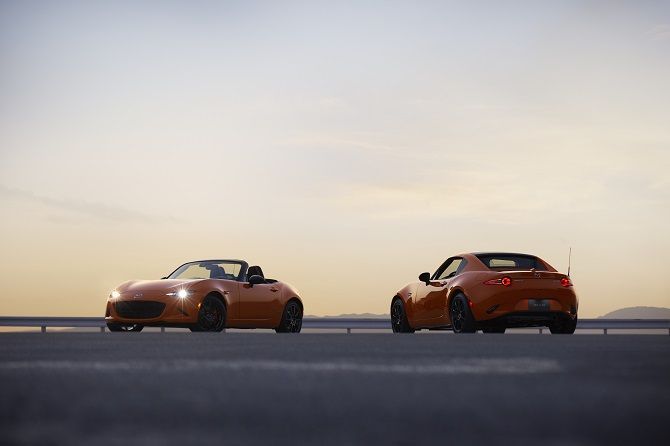 Can you buy one of these here? Only 500 units were allocated to the United States and they were snapped up a mere 4 hours after announcement. These limited run models ran for roughly USD 5,000 (RM 20,362) over the base model price, so you can expect it to be fairly pricey if Bermaz does decide to grab a couple of units before they're totally run out.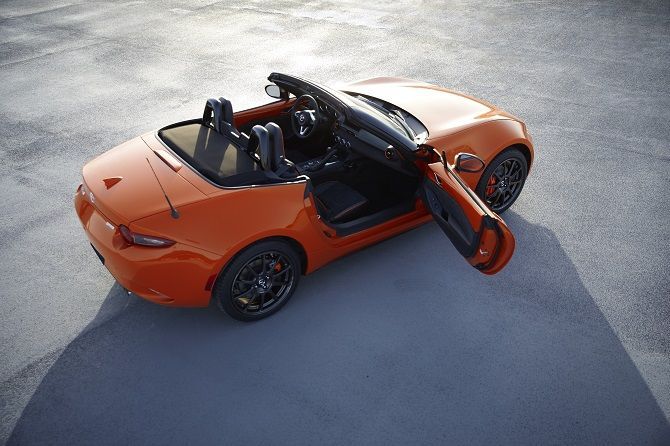 Mazda believes that the MX-5 is now as much a part of the community as it is a Mazda product given the love people have shown over four generations of this compact roadster, and hopefully there are many more to come. We're also currently waiting for the facelifted MX-5 to arrive here, which boasts increased outputs and sharper handling - hopefully our local Mazda fans won't have to wait much longer.
---
---
---
---
Comments