Meet Honda's Youngest Large Project Leader – The S660's 27-year Old LPL Ryo Mukumoto
Auto News What were you doing when you were 22 years old? For the bespectacled, slightly geeky looking Ryo Mukumoto, 22 was the age when he was made Large Project Leader – Honda's terminology for the lead engineer of a project - for the Honda S660.
Mukumoto was given five years to complete the project. His young age, and lack of an engineering degree made his promotion an unprecedented gamble by Honda.
Overview of the S660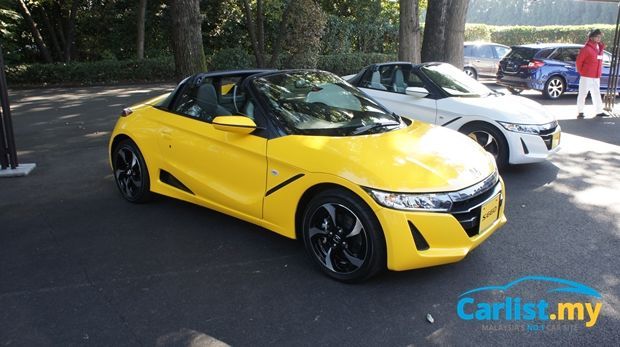 A successor to the '90s era Honda Beat, the S660 is a very unique looking sports car. With merely 64 PS of power and 104 Nm of torque from a tiny 660cc three-cylinder engine, clearly we are being very liberal with the term 'sports car.'
But it's not as bad as you think, for the S660 is actually a very frisky little car – more Chihuahua than a Pit bull – ferocious but so small that it doesn't intimidate. What it lacks in horsepower it more than makes up for it with supercar inspired construction.
Unlike the front-wheel drive, 'all show but no go' Daihatsu Copen, the S660's engine is mounted behind the driver – transverse, midship driving the rear wheels, just like the original Honda NSX. Breathing the engine is a pair of NACA ducts, just like a Ferrari F40. Like a Lexus LFA, the S660's brake calipers are installed within the car's wheelbase for optimal balance. Other heavy components like the 12V battery and fuel tank are also located within its wheelbase, close its centre of gravity. It also uses a brake-based torque vectoring system, like a McLaren P1.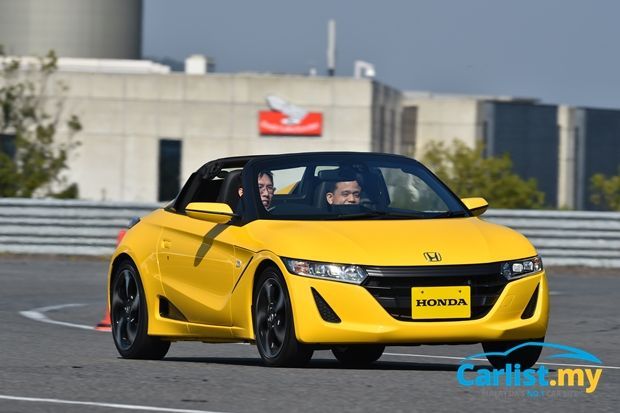 We will have more on the S660's on-road behaviour in the next post.
The S660's diminutive size means that it would be quite out of place in long stretches of multi-lane highways. It does however, make a lot of sense in Japan - where roads are tight, a 100 km/h national speed limit is strictly enforced, with costly taxes and parking licenses for cars above 660cc. It is an environment where it's better to own an S660 than an S2000.
Measuring just 3,395 mm long and 1,475 mm wide, the S660 slips just below the maximum permissible size for 'kei' cars – the Japanese term for minicars. Kei cars are exempted from parking license – a one-time fee charged by the local city council whenever a new car is registered. It also benefits from lower excise and weight tax, as well as lower insurance cost. Against this background, it is easy to understand why the idea of a kei sports car is very attractive to Japanese drivers.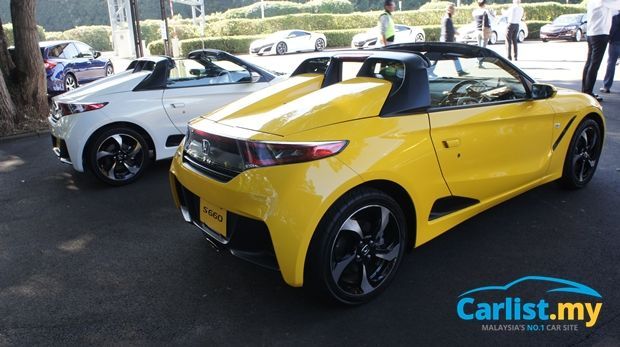 It's a genre of cars that can only work well within Japan's legislative environment so don't harbour any hopes of seeing the S660 here.
From modeller to LPL
At the sidelines of the 2015 Honda Meeting at Honda's R&D Centre in Tochigi, Japan, Carlist.my caught up with Mukumoto-san.
Historically, the position of a Large Project Leader (LPL) - equivalent to an executive chief engineer or a program manager in other car companies – was almost always given to someone with a strong background in mechanical engineering.
Mukumoto-san however, joined Honda in 2007, as a hard-modeller at Honda's Design Centre. Different from clay models, 'hard models' are 1:1 scale mock-ups made of plastics and resins.
When asked how did he made the career transition from being a modeller to become an LPL leading a group of engineers, Mukumoto said "Well, it's a miracle!"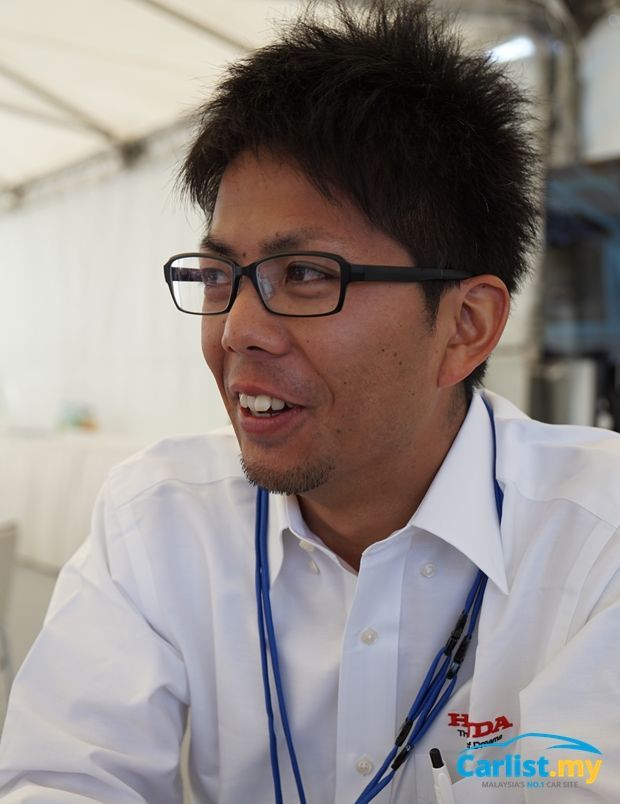 "There was an in-house competition commemorating the 50th anniversary of Honda's foundation in automobiles. Everyone working for Honda was encouraged to propose a new concept. I submitted a proposal for a kei sports car and my idea was eventually selected. The company decided to develop this concept into a real car, and I was assigned to be its Large Project Leader simply because I was the proposer," said Mukumoto.
Mukumoto was only 22-years old then. Some say Honda was mad for trusting a 22-year old with no engineering background with the position of an LPL.
Fast forward to 2015, the S660, developed by a 'green,' inexperienced modeller, has been a runaway success in Japan. Within just five months, Honda had already sold out its 12-month allocation for the S660. Originally meant to be a Japan-only car, the S660 has been gaining a lot of attention worldwide, leading to rumours that a 1,000cc engine version for overseas markets is being considered – but it remains just that, a rumour.
More than just a car, the S660 is Honda's way of developing young talent
Many decades ago, the late Eiji Toyoda, then the President of Toyota, once joked about Soichiro Honda, saying "There's something wrong with that man and his company." It's a comment that the late Soichiro Honda relished to hear. In conformist Japan, Honda-san revelled in this eccentric, rebellious image that he has cultivated.
Even in his old age, Honda-san was a strong believer of young talent.
After Honda's retirement in 1973, at a relatively young age of 65, one of his message to his young employees said:
"One thing I never say is, 'Young people nowadays…' After all, the same thing was said about me when I was young. The younger generation are naturally more advanced. Although I have reached the age of having to think of the landing of my life, a person gets a better feeling when he is pulling back on the control stick to lift the airplane. What I am trying to do is to help younger people fly safely. So my message to young people is this: 'Have your own purpose in life, hold your control stick and fly high.'"
Degrees Don't Matter That Much At Honda
Mukumoto-san's age and lack of a suitable qualification might raise eyebrows in other companies but actually this is not the first time that Honda has been so bold with young talent.
The 1981 first generation Japanese-market Honda City (totally unrelated to our City sedan), the one with a sub-zero cool Motocompo foldable motorcycle in its boot, was developed by a team whose average age was only 27-years old.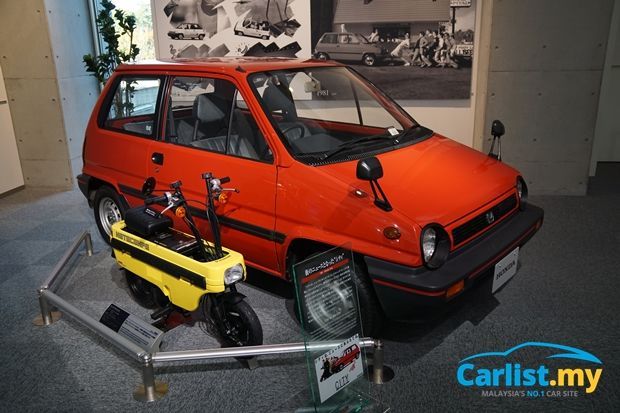 In 1985, when Honda was building its first engine plant outside of Japan, it hired one Chuck Ernst, a young man with no engineering degree, whose closest experience with manufacturing plants is working at a steel mill. To Ernst's surprise, Honda put him in charge of drawing up the plans for a motorcycle engine plant. Ernst had to teach himself on how to assemble motorcycle engines, and figure out the best layout for the new plant.
In later years, Toyoji Yashiki, manager of Honda's engine plant in Ohio explained that Honda can always teach new recruits on how to do things the Honda way, and that it prefers the original thinking of inexperienced but passionate young recruits, whose thinking are not constrained by any preconceived notions.
Until today, Honda's new recruits are often told the story of the two Soichiros – Soichiro Honda and Soichiro Irimajiri, a brilliant aeronautical engineering graduate from the prestigious University of Tokyo, who had already designed a theoretical F1 engine while in university.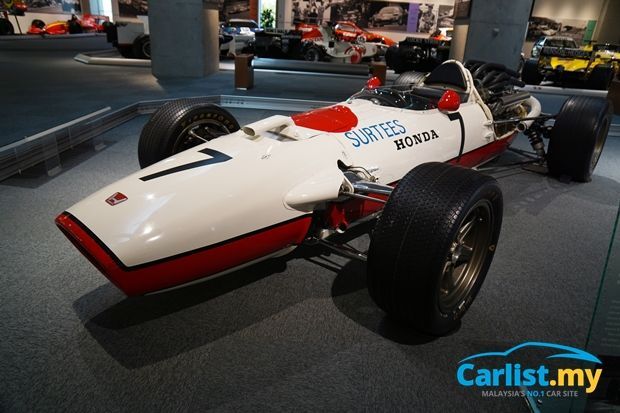 Irimajiri was put in-charge of the RA273 F1 car's (above) engine for the 1966 Grand Prix season. At the British Grand Prix, the car's engine blew and caught fire. The car was sent back to Honda's R&D centre for analysis, where it was found that a faulty piston ring was the cause.
"Who made these piston rings?" shouted Soichiro Honda, whose temper was legendary. Irimajiri stepped forward. "Did you designed them to burn?" hassled Honda-san. "None of my calculations indicated that the rings would burn, perhaps there may have been other factors at play," said Irimajiri, whose response irritated Honda-san even further.
"I am an expert in piston rings! Before the war, I ran a company that made nothing but piston rings. I've got patents on piston rings. And you're trying to lecture me? This is why I can't stand university graduates. Your heads are all swollen, but you still don't know a damn thing!" shouted Honda-san, who had no engineering degree but he did attend classes on metallurgy to fill the gaps in his knowledge. However he skipped the exams because he considered a diploma to be worth less than a movie ticket. "At least with a movie ticket, you can still watch a movie and have a good time," he once said.
"You have let everyone else's hard work down. You are going to take these piston rings, and apologise to every single member in the team. It's your design that got everyone into trouble. I will go with you," Honda told Irimajiri.
With this baptism of fire, Irimajiri would later go on to become one of the best engineers in Japan, whose designs on the CVCC engine would later be licensed to Toyota.
Twenty four years after Honda-san's passing in 1991, Honda today is still a strong believer in youth, passion and hardwork over qualifications.
Mukumoto added that it was not just him who was lacking in experience, as many key members in the S660's development team were just as young, most of them were well below 30-years old.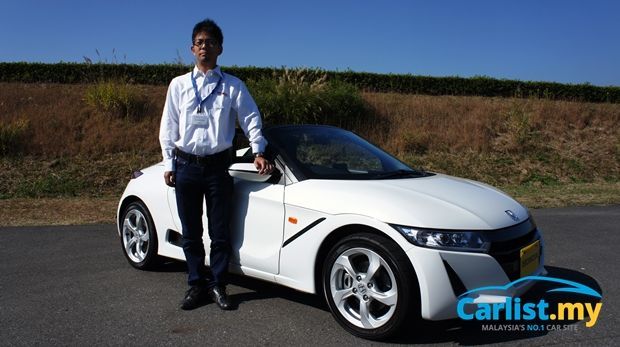 "Maybe in news reports, I stand out as a very young project leader but as a matter of fact, our development team itself was very young. In Honda, usually projects are assigned in a top-down assignment manner. The top manager (LPL) will choose his development team in a top-down manner but in this case, we used a bottom-up approach. So we asked anyone who would like to join the S660 development team and most of the volunteers were very young. As many of us were young and inexperienced, we had many struggles, but we also had this group of veteran, very experienced engineers who were there to guide us. All other project leaders in-charge of chassis and body also faced many difficult challenges. We worked really hard together to overcome those challenges," he said.
Why a kei sports car?
Enthusiasts will be keen to know that Mukumoto's first car was a Honda S2000, which he bought right after getting his driver's license.
"As a novice driver, I didn't have enough driving skills to enjoy the high performance of the S2000 to its maximum. I always felt that I wasn't driving the S2000, but the S2000 was carrying me. When I had to come up with an idea for this new concept, I remembered my high school days when I used to ride a Honda Super Cub, which was really light and easy to ride. I really enjoyed riding it, feeling its movements. I loved those moments. So I thought it would be really fun to have a kei sports car that people can concentrate on enjoying driving. This way, I hope I can lower the hurdle for people to enjoy a sports car," he said.
Many might be surprised to know that few Japanese youths are interested in cars these days. The high cost of ownership, expensive fuel, plus Japan's super-efficient public transport system has made private cars rather redundant. Many Japanese households now maintain only one car, usually a box-type MPV or a kei car. The number of licensed drivers in Japan aged below 40 has also fallen by over 40 percent over the past 10 years.
For a company whose core business is producing cars, it is in Honda's interest to rekindle Japan's youth in cars. As far as Japan is concerned, the era for an S2000 is already over. If Honda wants to encourage people to experience the joy of driving, it needs a smaller, cheaper sports car.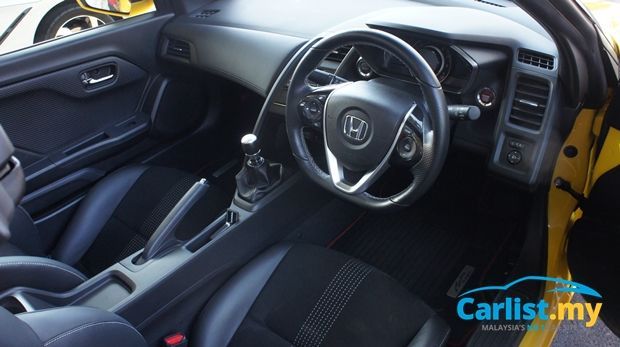 "As you pointed out, many young people in Japan are losing interest in automobiles, but there are still many who are interested in cars. In one of our events for the S660, I met an S660 owner whose car had a novice driver's sticker (similar to our P-license sticker). It was his first car. His story convinced me again that the S660 could trigger more young people to experience the joy of driving," he said.
While the S660's ideals are aimed at younger buyers, the reality of Japan's aging demographics, and fewer number of licensed young drivers mean that many S660 owners are above 40.
"One of my motivations in my car career is to encourage children to be interested in automobiles, and the fun of automobiles. To make children understand or feel the joy of driving, I have to attract fathers to drive sports cars. If a father enjoys driving, the children will naturally understand that driving is fun, not just their own children, but other children in the neighbourhood. Children will start thinking 'Hey it's cool to have a sports car.' I didn't target any particular generation, my target was anyone who likes driving. Car lovers are young at heart so that's very important," Mukumoto said.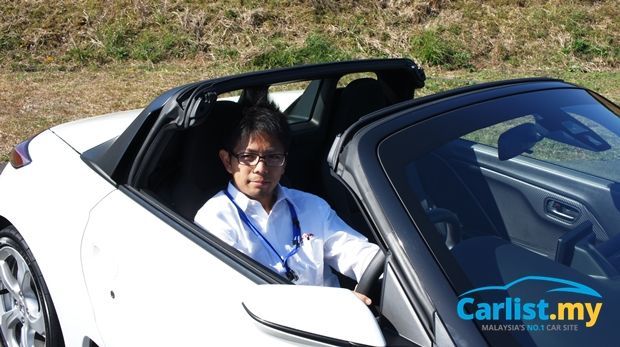 So what does the LPL of an S660 drives? An S660 of course. But Mukumoto also keeps another car for his daily use – a Honda Element.
Who knew that putting a 22-year old with no engineering degree in charge of one of Honda's most important new product in recent history can have such a big impact.
The S660 is one of several initiatives by Honda to promote young talent. The 4-motor EV CR-Z prototype that raced in this year's Pikes Peak International Hill Climb was another example. It was the result of Honda's 'Young Engineer's Challenge.'
Soichiro Honda would have been proud.
More stories from the 2015 Honda Meeting:
Meet The Malaysian Chief Engineer Behind Honda's SH-AWD System
The Honda Type-R Family – Its Origins And A Peek Into The Future Of Honda's Performance Cars
Acura NSX And Honda NSX – Same Same But Not The Same
---
---
---
---
Comments