 Between the 1970s and the 1990s, Japanese carmakers came up with some of the greatest cars of all times. But after the dawn of the millennium, manufacturers from the land of the rising sun somewhat lost the plot and started making cars that were getting more and more boring.
On one hand, medium and large sedans were growing in size and started lacking visual excitement, while on the other hand, small 'Kei' cars all became boxes on wheels, literally.
With the trend continuing for another decade, those who were looking for exciting cars, especially compacts, began switching to European brands as the offerings were simply better. Don't agree?
Look at the compact cars that came out of Japan and compare them with cars that came from Europe over the past 10 years.
Realising this, a few Japanese brands like Honda put in some effort to revive the glory days of exciting Kei cars and the results are looking nothing short of impressive.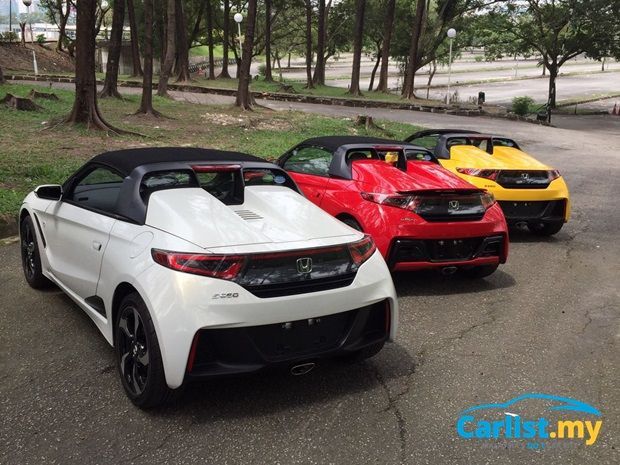 Look at the Honda S660 for instance. The two-seat sports car, which made its global debut in 2013 as a prototype, is definitely one of the most exciting models to come from Japan in recent times.
Weighing only 830kg, the S660, which is the successor to the Honda Beat roadster, is powered by a three-cylinder 660cc engine which produces 63hp and 104Nm of maximum torque paired to either a manual transmission or a CVT.
Measuring 3,395 mm in length, 1,475 mm in total width and 1,180 mm in height, the S660 mid-engined roadster, which is smaller than the CR-Z, also marks Honda's return to making small and fun two-door coupes.
The S660 is a kei (minicar) that is designed to meet Japan's minicar regulations, and like all other 660cc kei cars, you can be certain that the S660 will not be introduced to other countries. So if you want to get hold of this potential future classic, your only option is to approach grey importers, several of them have started offering the S660.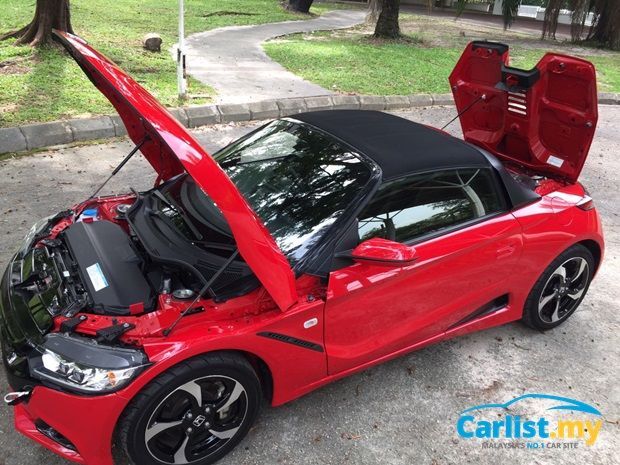 The units shown here are imported by Jaya Wawasan, whose stock of reconditioned S660 are available in three colours - white, yellow and red.
Priced at around RM170,000, this S660 comes with features like paddle shifters (for automatic transmission models), sports seats, as well as keyless entry. The higher specs models come with a G-meter that displays how many Gs the car is pulling in a corner. The dealer also claims that they offer a three-year warranty for their cars, but as this is not a manufacturer's warranty by Honda, customers are advised to verify the terms and conditions, and what items are covered by the warranty.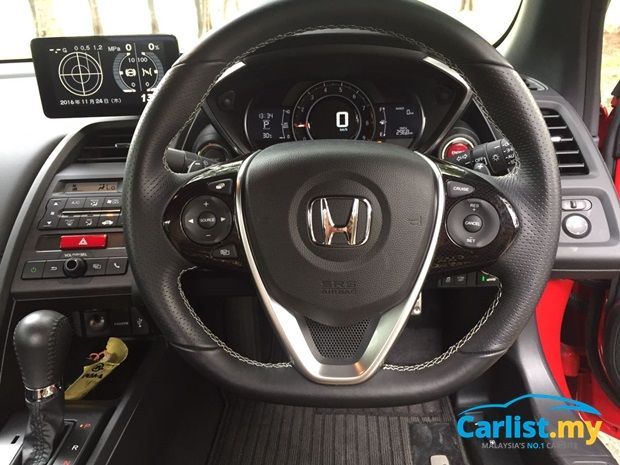 Those looking for a fun, unique Kei should definitely check out this car.
For more details, check out the advertisement here. You can also check out other models available at their dealership here.
---
---
---
---
Comments