MICHELIN Brings You Performance From The Track To The Street
Live Life Drive From its many successes in the world of Le Mans 24 Hours racing, and various other GT and Formula series, MICHELIN is no stranger to the art of developing ultra-high-performance tyres. Over the last 125 years, MICHELIN has provided its expertise and partnered with performance car makers such as Porsche, BMW and Audi to develop nothing short of race-winning machines with each.
Most recently, tuning powerhouse, Carlsson, has teamed up with MICHELIN: selecting three of the brand's sportiest road tyres for its markets: The MICHELIN Pilot Sport 3, MICHELIN Pilot Super Sport, and MICHELIN Pilot Sport Cup 2 tyres.
"It made perfect sense for Michelin to become our tyre supplier," said Markus Schuster, CEO of Carlsson. "We've conducted many tests over the past three years, and MICHELIN tyres have always been the ones to offer the highest, most consistent level of performance, on both the track and the open road, in dry as well as wet weather.
"The three MICHELIN tyres that we've selected are now being used to equip our most powerful models and are offered to all of our customers, regardless of the extent to which their car is tuned."
MICHELIN's obsession with providing race- and sports-car drivers with nothing but the best in high-performance driving everywhere – hence their business being taken from the tracks to the streets.
Today, everyday drivers may choose from a full range of MICHELIN tyres that cater to that very point (high-performance driving), all the way to various noise-reducing and energy-saving rubbers.
But for the hardened enthusiast that settles for nothing but the best, MICHELIN has these three options for you: the MICHELIN Pilot Sport 3, MICHELIN Pilot Super Sport and the MICHELIN Pilot Sport Cup 2.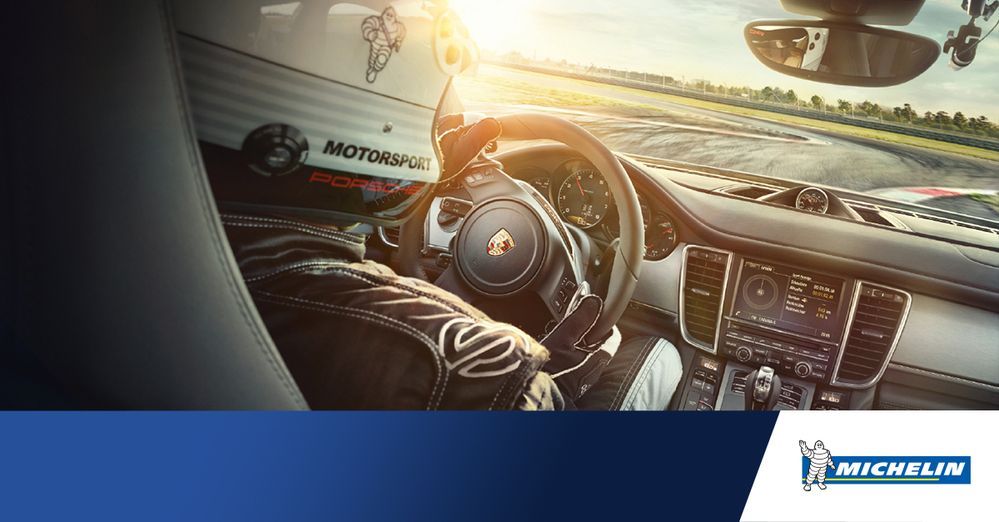 MICHELIN Pilot Sport 3
With prices ranging from as low as RM258* (185/55R15), the MICHELIN Pilot Sport 3 offers incredible value for money. Its Anti Surf System offers optimum grip on wet surfaces by ensuring a greater contact patch with the road at all times – this is courtesy of a curved shoulder design that allows the tyre to cut into standing water more effectively.
The MICHELIN Pilot Sport 3 is also lauded for its durability to withstand high-performance driving, which draws up high operating temperatures. Further benefits include reduced rolling resistance for better fuel efficiency and tyre longevity – all of which come from breakthroughs from MICHELIN's 10 consecutive Le Mans 24 Hour victories.
MICHELIN Pilot Super Sport
Providing the traction beneath the Koenigsegg Agera R's six Guinness World Records, the MICHELIN Pilot Super Sport was also developed for the streets together with Porsche, BMW M and Ferrari – three performance brands that need no introduction.
With greater stability developed through its TWARON® BELT, Dual Compound and Variable Contact Patch 2.0 technologies, the MICHELIN Pilot Super Sport is the ideal choice of tyre for the performance enthusiast with passions for optimal road grip through the fast bends.
MICHELIN Pilot Sport Cup 2
Proven to be up to 1.8 seconds faster over five laps around the Jerez circuit (19-inch wheels, Porsche 997 GT3), is the MICHELIN Pilot Sport Cup 2.
The MICHELIN Pilot Sport Cup 2 utilises MICHELIN's Track Longevity Technology 2.0, which when combined with the brand's Variable Contact Patch 3.0 tech and a 20% deeper tread depth against the tyre's predecessor, is bound to deliver up to 50% more track laps – as proven by a Porsche 911 Carrera 2 and a Renault Megane RS around the Jerez track, with a set of 19-inch wheels strapped on.
Mercedes-AMG, Porsche and Ferrari were also largely involved in the development of the MICHELIN Pilot Sport Cup 2 tyres, with which you'll see them providing traction for the AMG SLS Coupe Black Series, the 911 GT3 (991), the 918 Spyder and the 458 Speciale.
*MICHELIN Recommended Retail Price. Actual price may vary at retail outlets

---
---
---
Comments