Michelin Debuts The Uptis, World's First Airless Tyre
Auto News Not only is the Michelin Uptis a demonstration of what the future holds, but it is also part of a bigger picture where tyre production will not affect the environment negatively.
---
Back in 2019, Michelin started publicising to the world that in 2024, they and General Motors would be rolling out a tyre that would not need any air and be completely puncture-proof.
Two years later, Michelin has succeeded in making a prototype and has exhibited it at the recent IAA Mobility show in Munich.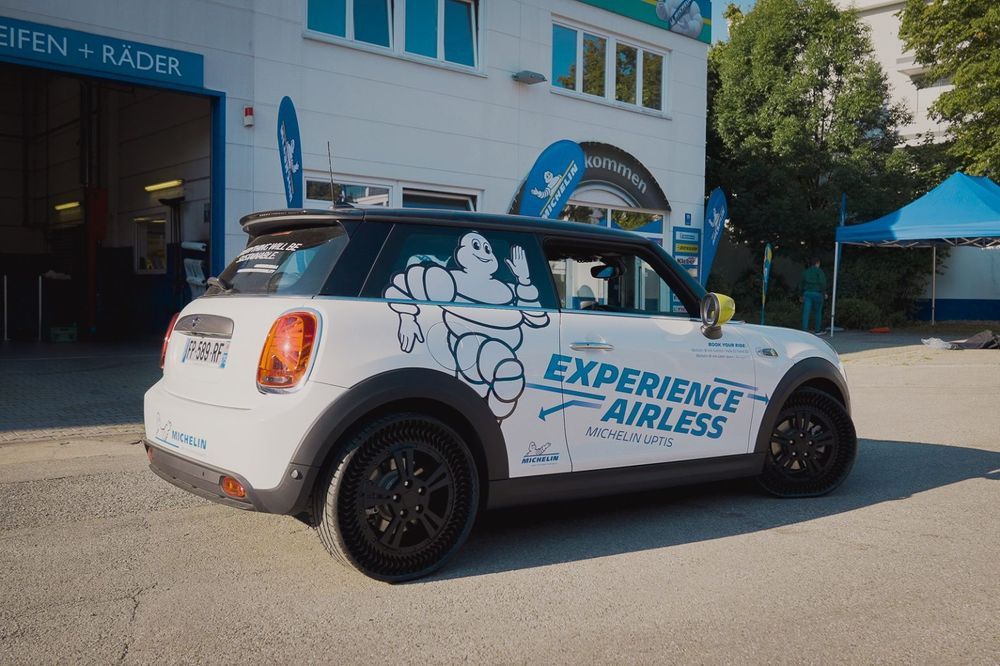 Demonstrated on a Mini Electric and winning over the public who attended the motor show, the need for air in the tyre is eliminated with a revolutionary structure capable of supporting the vehicle while also delivering a safe, comfortable ride.
Called the Uptis - which stands for Unique Puncture-proof Tire System, the tyre was demonstrated to certain lucky members of the general public who had the opportunity to take a ride and test this revolutionary tyre.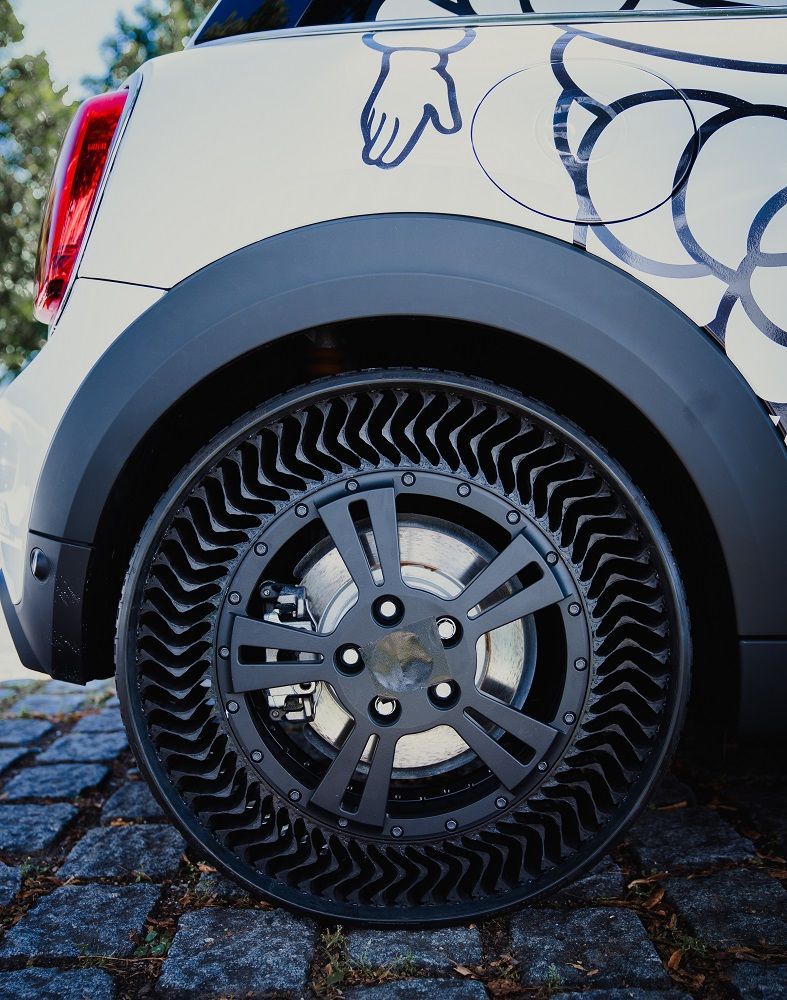 "The truly distinctive structure of the Michelin Uptis prototype, or its 'weirdness' as we have often heard it called, really attracted the attention of many visitors and left a lasting impression on them. It was an exceptional experience for us, and our greatest satisfaction came at the end of the demonstration when our passengers, who were admittedly a little wary at first, said they felt no difference compared with conventional tires," said Cyrille Roget, Michelin Group Technical and Scientific Communications Director.
Michelin Uptis is also the first step in the Group's VISION Concept, which features airless technology that eliminates the risk of punctures and reduces environmental impact.
With VISION, Michelin committed itself to meet a huge challenge to make mobility safer, cleaner, more efficient and universally accessible.
While the design of the 3D-printed Uptis tyre has pretty much made the vehicle safer and more efficient, it's the materials used to make the tyre that will have the largest impact when it comes to the environment.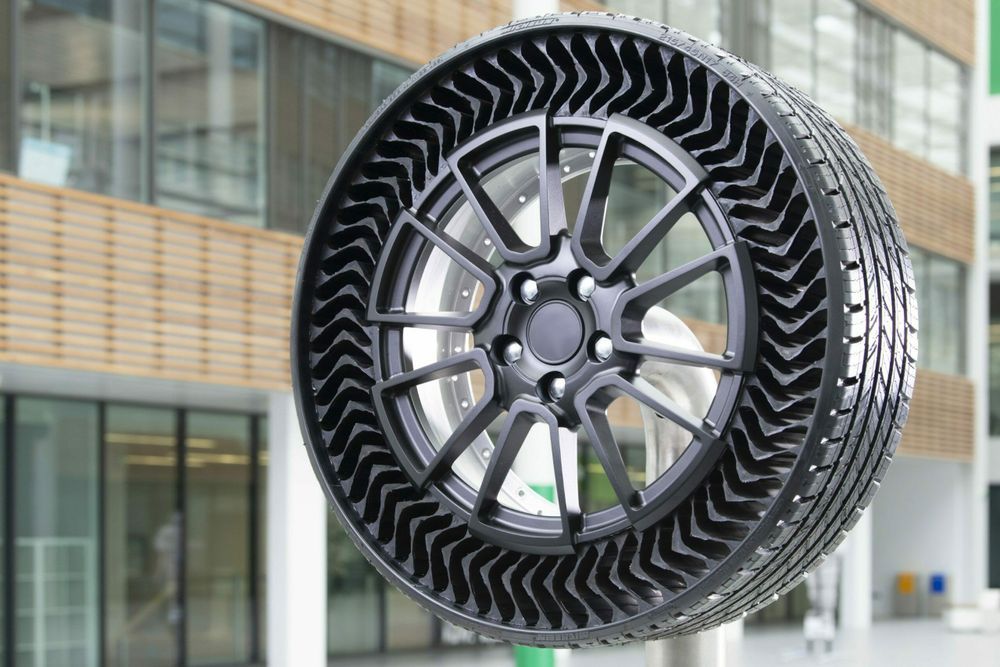 According to Michelin the Uptis is manufactured from bio-sourced and recycled materials, as VISION leverages the high-tech materials expertise of Michelin and its partners to achieve the objective of 100% sustainable materials by 2050. The tire's lifecycle ensures that its environmental footprint is minimal.
Michelin maintains that it remains on course to bring the first Uptis tire to market in 2024!
---
---
---
---
Comments