MITI x MARii - Growth Expected In 2020 For Automotive Sector
Auto News The Ministry of International Trade and Industry (MITI), together with the Malaysian Automotive Robotics and IOT Institute (MARii) have announced that 2019 was a positive year for the Malaysian automotive sector and that 2020 will be a year of holistic growth for the industry, buoyed by the introduction of the recent NAP 2020.
Amongst the highlights is the recently announced increase of Total Industry Volume (TIV) to 604,287 units and Total Production Volume (TPV) of 571,632 units, resulting in a TIV/TPV ratio of 95 percent - the highest since 2014.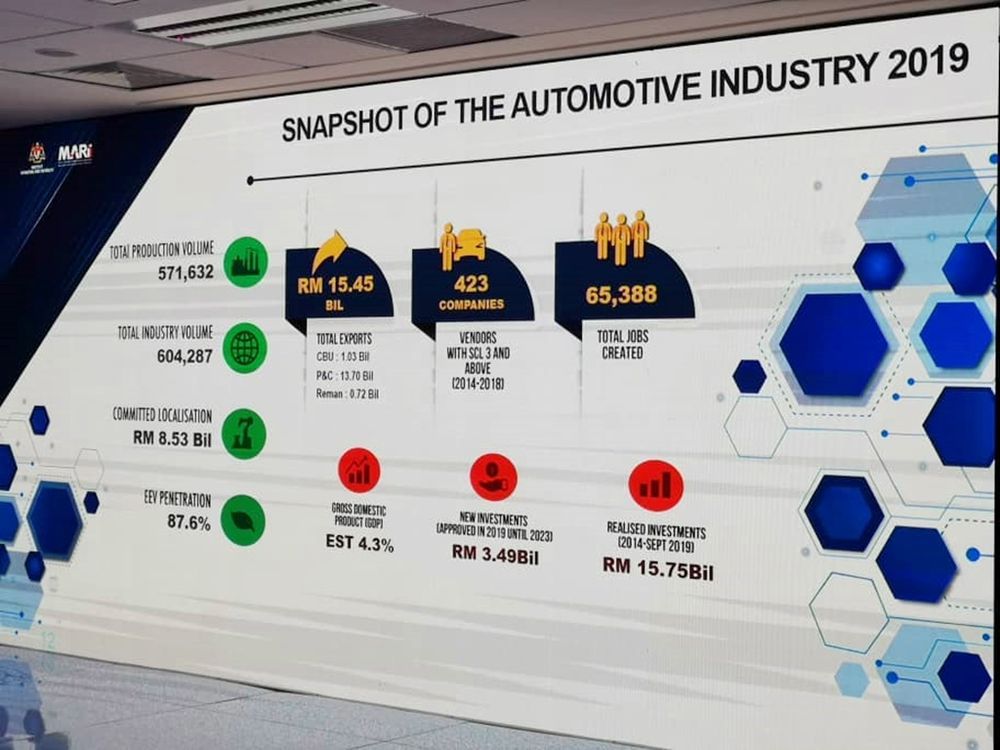 Overall, the automotive export sector contributed RM15.45 billion in 2019, boosted by an increase in parts and components - amounting to RM13.7 Billion, up from RM12.1 Billion in 2018.
A total of 65,388 jobs were created in 2019 within the sector.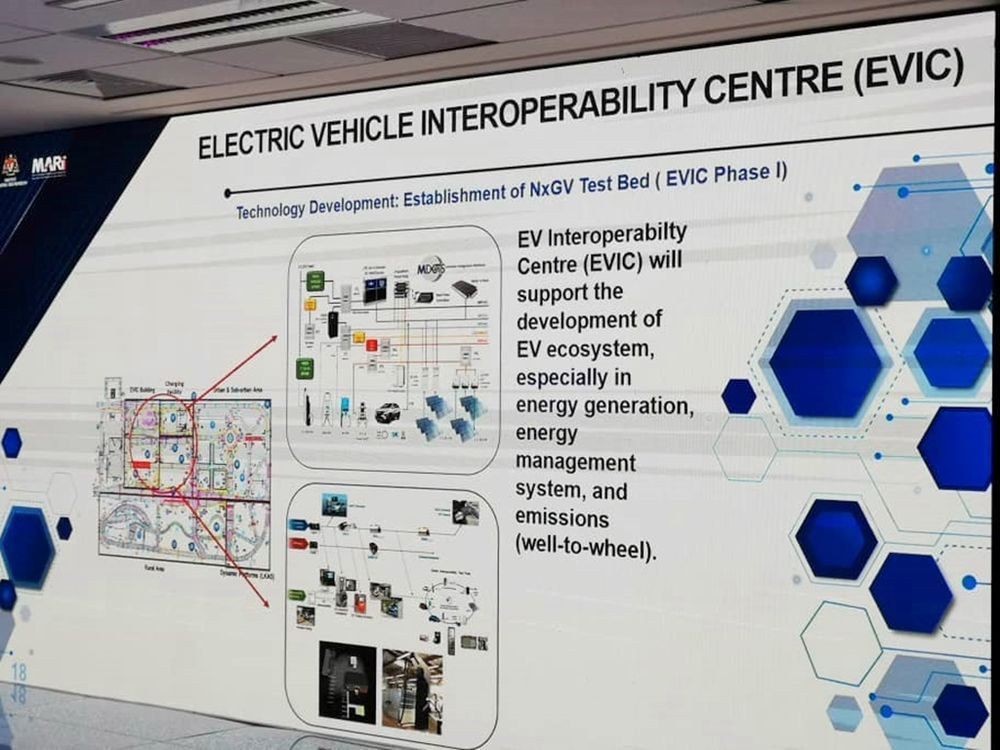 Additionally, MARii CEO Dato Madani Sahari added that in line with the NAP 2020, the government will be developing an EV Interoperability Centre (EVIC) which will house various facilities needed for the testing of NxGV vehicles such as charging stations, and smart grid integration solutions.
The EVIC facility, which will be a part of a larger Centre Of Excellence (COE) test centre for industry players within the mobility ecosystem to design and validate products in a single location.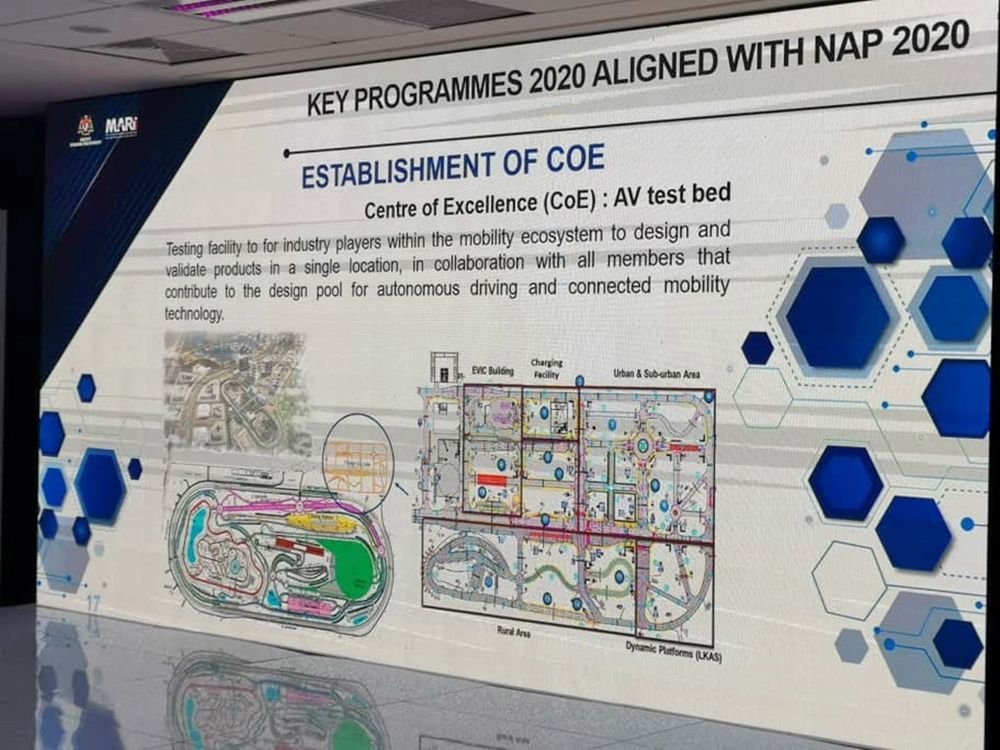 The centre, which will include test environments for urban, sub-urban, and rural areas hopes to help carmakers and tech-suppliers adapt their solutions to cater to local conditions.
The COE will be based in Cyberjaya and is slated to have its groundbreaking ceremony in approximately a month from now. Besides the COE, MARii will also establish the first two-wheeler emissions test centre in 2020.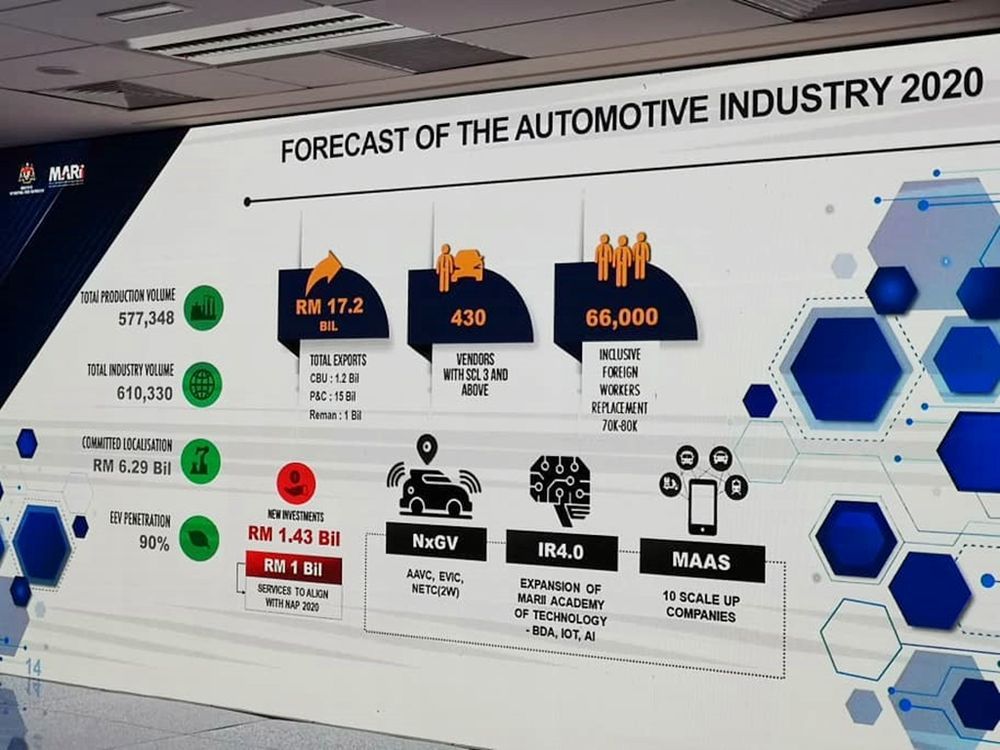 As for 2020, MARii forecasts a TIV of 610,000 units (578,000 TPV) - a figure that is slightly more optimistic than Malaysia Automotive Association's 607,000 increase. Exports of parts and components are expected to contribute a further RM16 Billion in 2020.
---
---
---
Comments