Nissan Elgrand: Classy, Different and Forgotten - A Hidden Gem?
Buying Guides Bored of the Vellphard duo? Why not buy a Nissan Elgrand?
---
After many years of only considering hatchbacks, coupes, sedans and SUVs, there comes a certain point in a person's life where a multi-purpose vehicle (MPV) becomes not only more appealing but also necessary. What was once frowned upon due to its boxy shape, grown-up styling, and not-so-sexy vibes have quite miraculously turned into something attractive.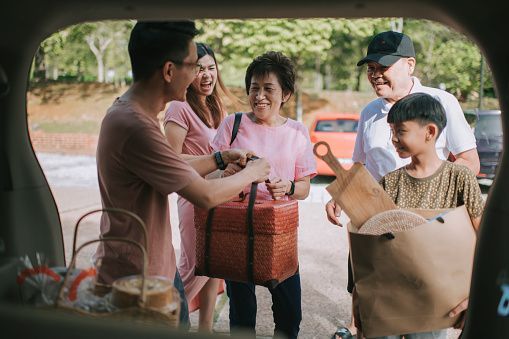 This change of vehicle perception usually occurs at life's junction where your family starts to grow beyond two children. To add to this, you also seem to find yourself ferrying your parents around more than usual to add to the lack of seat woes.
With these considerations and problems at the back of your head, you automatically gravitate towards a vehicle that has more than four comfortable seats so that the whole family can come along for the ride.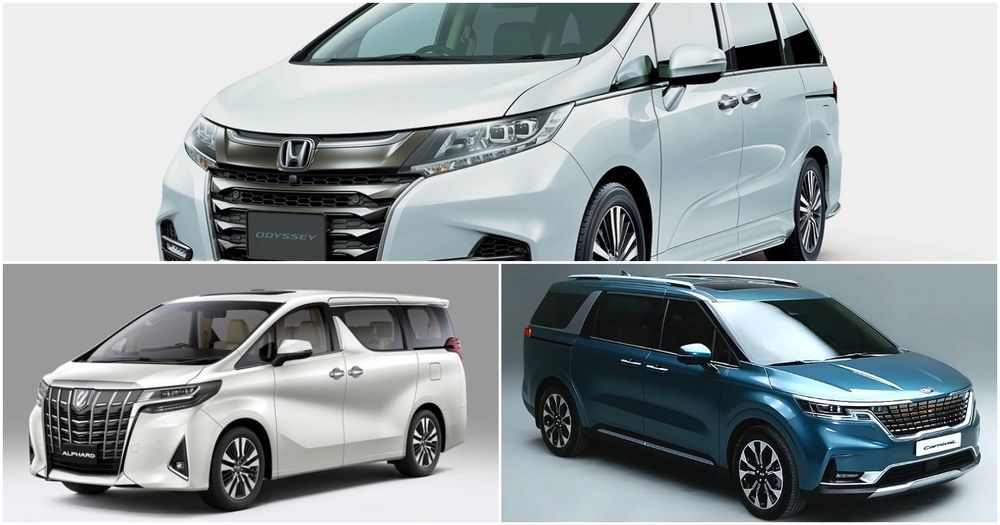 Yes, while the most prominent and luxurious large MPVs like the Toyota Vellfire/Alphard and Kia Carnival are the obvious choices for this task, some individuals just want to be different. Case in point, me.
So what are you left with? Of course, if you want to go left field, there's always the Honda Odyssey, a brilliant MPV loved by many - but what if you want to go even further afield?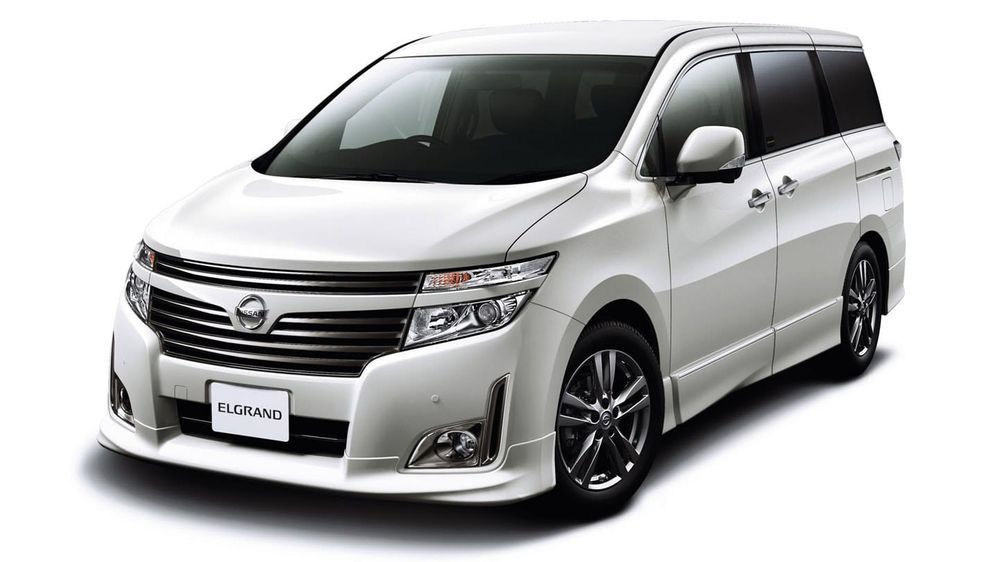 Then, you should definitely feast your eyes on the Elgrand, a luxurious MPV from Nissan that drives better than your Alphard/Vellfire duo.
Why does the Elgrand drive better than the Vellphards? We'll get into that a bit later, but first, let us reacquaint you with the Nissan Elgrand.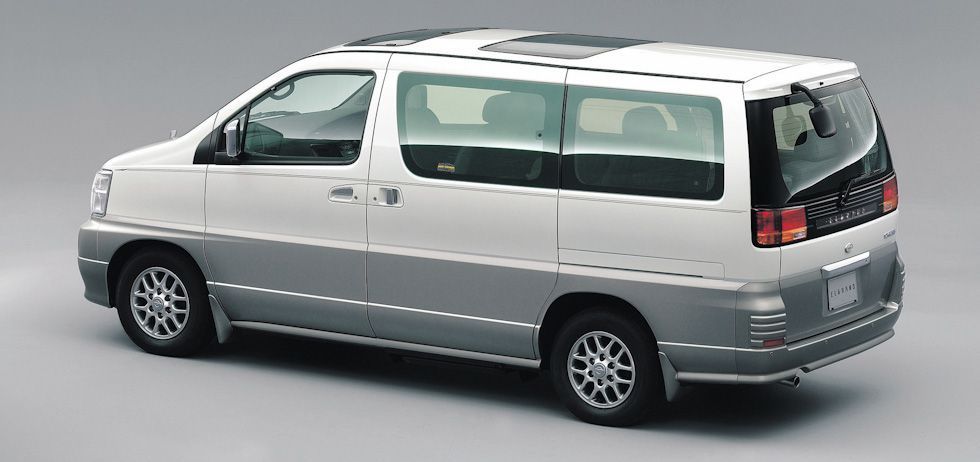 The Nissan Elgrand is a luxurious MPV manufactured by Nissan since 1997. It is currently in its third generation (E52) and has been in international markets since 2010. Like the Vellphards, the Elgrand first appeared on our shores courtesy of importers.
Seeing how there was a slight demand for the vehicle, Edaran Tan Chong Motor (ETCM), Nissan's official distributor in Malaysia, launched the third-generation Elgrand in 2012 and interestingly followed it up with a facelift model in 2014.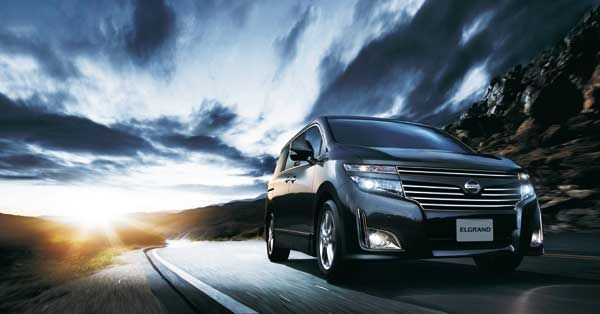 Only one type of variant was offered by ETCM, which was a 3.5L V6 that sold for RM388,000.
For reasons relating to slow/ low sales demand, ETCM officially discontinued the Elgrand somewhere between 2016/ 2017. So once again, it has come full circle, as we are left back at the beginning of its existence in Malaysia, through importers.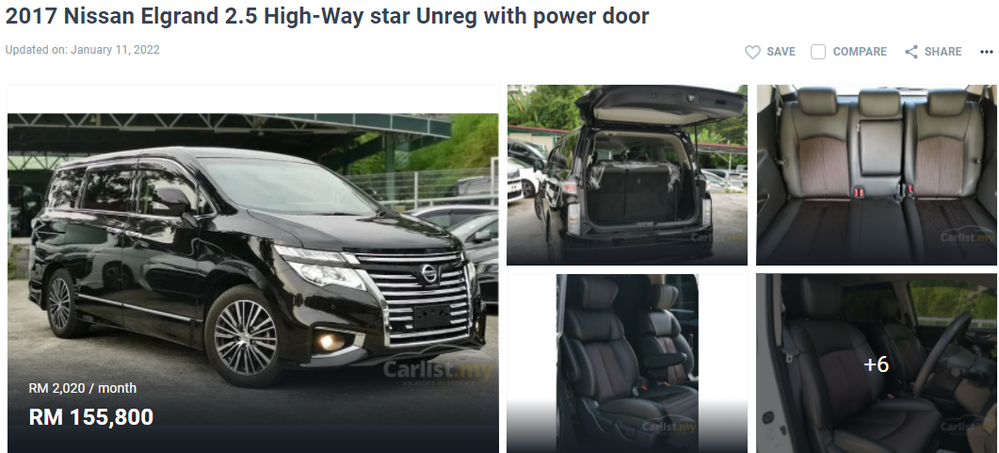 This time, however, importers have decided to bring in the 2.5-litre version of the Elgrand as well, making it a more appealing proposition due to its lower road tax. The 2.5-litre Elgrand can generally be had for around the RM150k mark.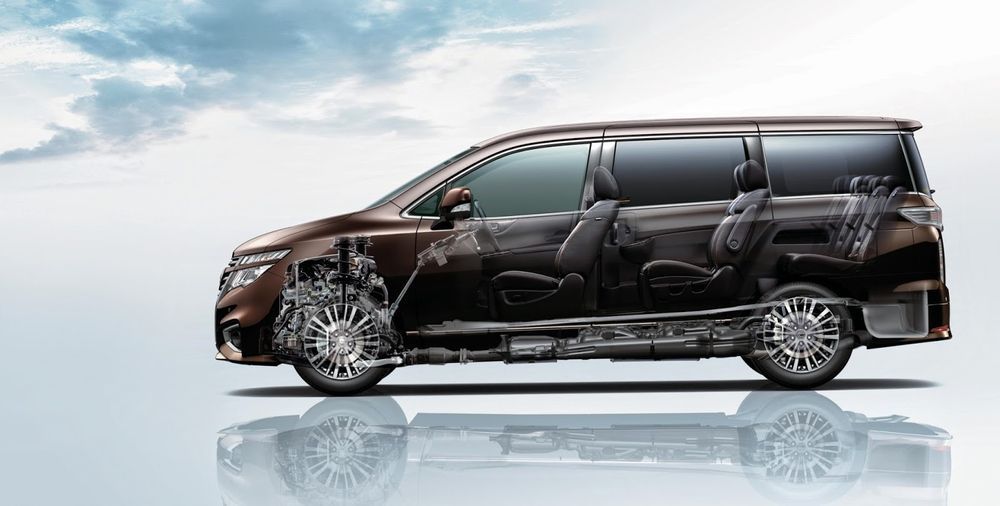 Space-wise, there is not much difference between the Elgrand, Vellphard and Honda Odyssey, as they all pretty much have plenty of room inside. This enables the MPVs to house a couple of leather-laced captain seats in the second row and three seats in the back row with plenty of legroom.
But what is different with the Elgrand compared to the rest of its competitors is that it has its own unique character. The Elgrand is praised by its fans for its comfort, style and driving performance.
The concept behind the E52 Elgrand is dynamism and luxury, and you can feel it manifest at the exterior, through the interior and the way it drives.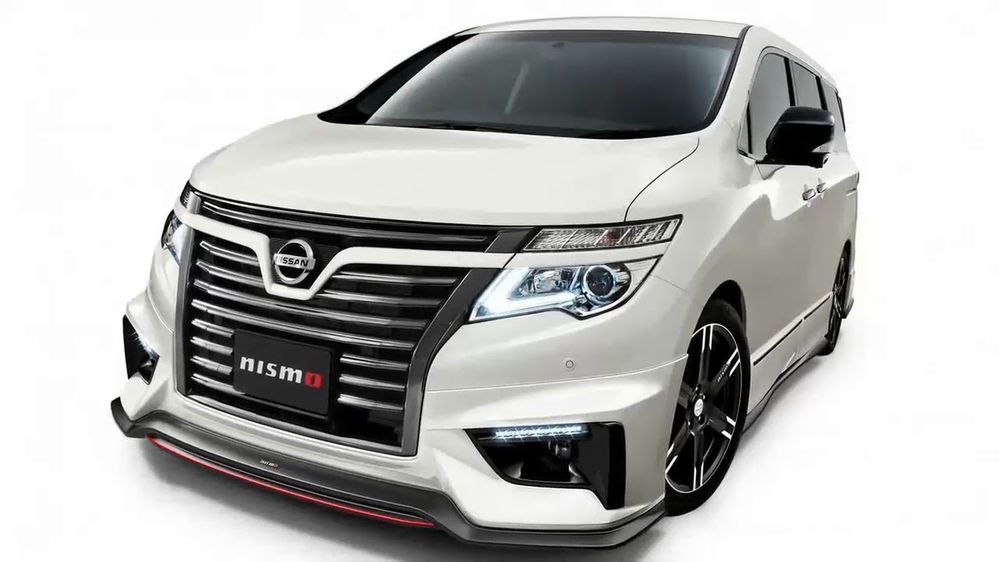 In my opinion, exterior-wise, the Elgrand is probably the most exciting and sporty-looking MPV out of the luxo-barge bunch. The third-generation Elgrand retains the original Elgrand identity but has more of a menacing look. While the tiered headlights and integrated chromed-out front grille give the Elgrand some presence, the rear with its connected taillight design gives the Elgrand a futuristic look.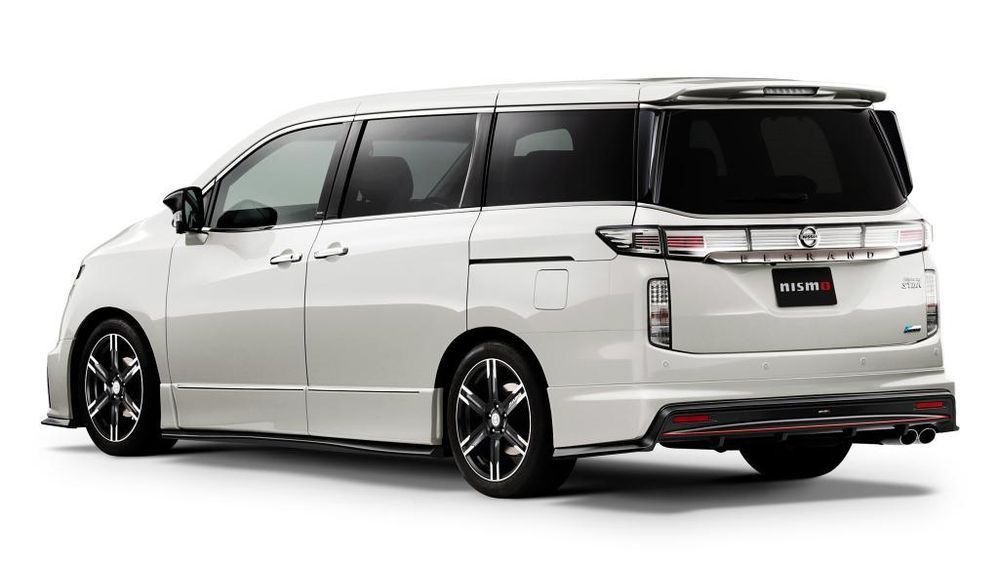 However, the pièce de résistance of the Elgrand's exterior design is its low and wide-body impression, giving the MPV a really athletic and masculine look. It sort of looks like a muscled bodybuilder.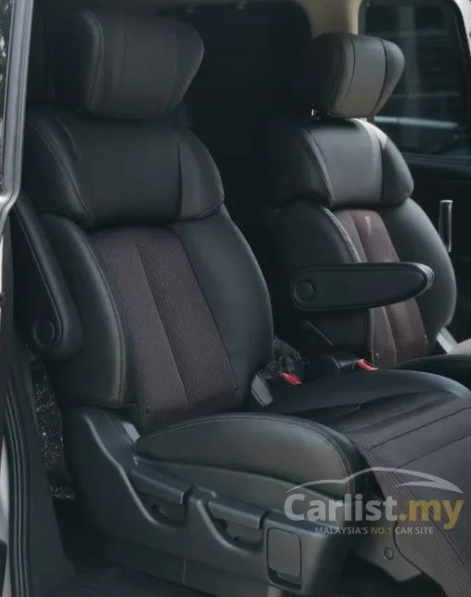 Entering the interior space, the luxurious atmosphere of the Elgrand is evident. All seats including the second-row captain seats are wrapped in plush and soft comfortable leather, in addition to the armrests, a must for a luxury MPV.
However, both captain seats are only manually adjustable, but a bit of arm work to adjust seats has never caused any muscle soreness - plus, fewer things to go wrong, right? It does have convenience features such as powered sliding rear doors and window blinds, making it a great vehicle that operates as a family mover.
However, although the simple yet luxurious interior might seem like one of its best points, one of the best bits about the Elgrand is actually the way it drives. Remember earlier when I said that the Elgrand has a "low and wide-body impression"? Well, it's not really an impression as the MPV is low and wide.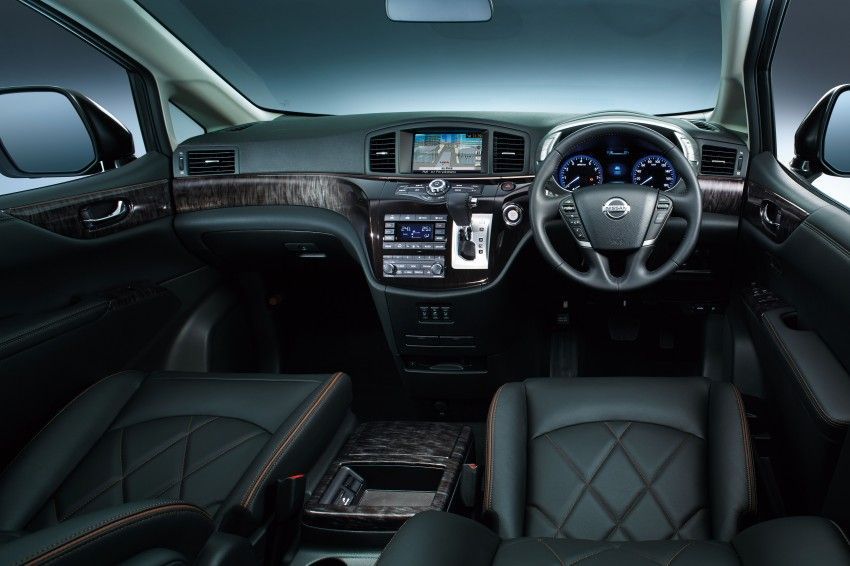 The uniqueness of the Elgrand is its low body shape compared to other MPVs. With a lower centre of gravity, the Elgrand offers good handling and stability. Okay, it does still lean a little bit around the corners as it is still an MPV, but it does feel more planted to its competitors.
Suppose you have enough money to buy the Elgrand with the award-winning 3.5-litre VQ35DE engine (yes, that's the same engine found on the Nissan 350z, albeit with 280PS/ 344Nm of torque), you will find that you've got quite a bullet train at the tip of your fingers. But for those who will most probably opt for the more road tax-friendly 2.5-litre mill (170PS/ 245Nm of torque), you can still enjoy the handling. At the very least, the Xtronic CVT transmission is smooth so that you can cruise all day comfortably.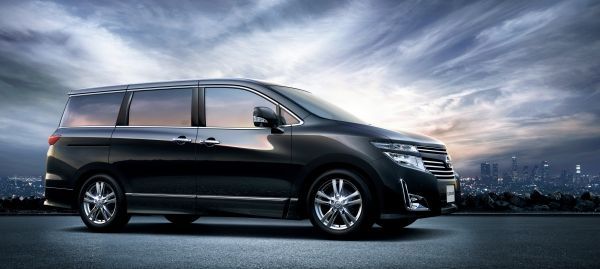 Safety-wise, it only has the regular active safety features like traction control, ABS and brake distribution, but the addition of the 360 camera is a godsend as it helps you manoeuvre around parking lots a bit easier.
Look, we're not saying that you should buy an Elgrand over the rest because there are a lot of factors to consider, but the Elgrand is a viable option if you are bored of the typical choices that you can see all over our roads. It's unique, handsome, comfortable, luxurious, and a good drive, so pretty much all boxes ticked if you are looking for an MPV that is different yet dynamic at the same time.
---
---
---
---
Comments