Nissan Introduces New Range-Extender EV Powertrain
Auto News Nissan has introduced a new range-extender electric vehicle powertrain, dubbed e-POWER, to be made available with the Nissan Note hatchback in selected markets.
Borrowing much of its EV technology from the best-selling Nissan Leaf, the new Nissan e-POWER system remains fully electric driven, but incorporating a small petrol engine as a range extender to kick in when the traction battery's charge is depleted.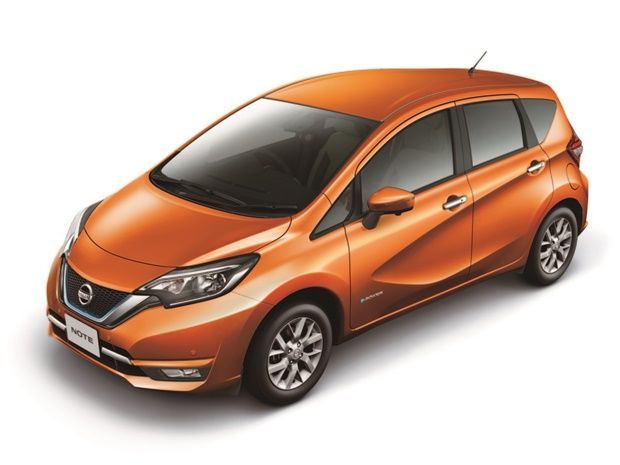 In other words, the petrol engine is not connected to the wheels; it simply charges the battery when needed. Even though it features a combustion engine operating in tandem with an electric motor, the e-POWER system is fundamentally different from conventional hybrid systems which we are more familiar with in our market.
The range-extender hybrid system as introduced by Nissan here is not entirely new, however, but Nissan has made the critical breakthrough in managing to reduce overall weight and bulk of the system that allows it to be installed in the Note, the first compact vehicle to be equipped with a range-extender hybrid powertrain.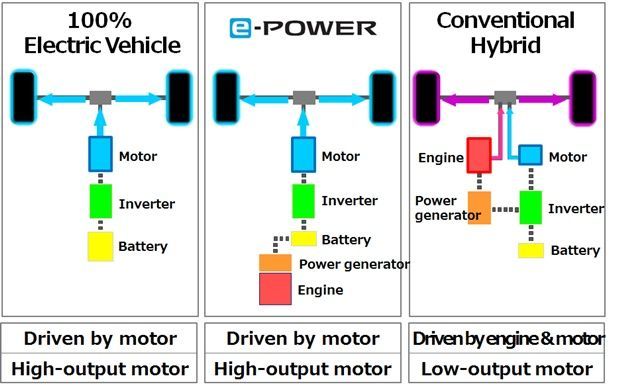 Additionally, Nissan has also managed to improve control of the motor and achieve better energy optimization. Thus, e-POWER runs on a smaller traction battery than the Leaf but can deliver comparable performance.
The e-POWER is the latest milestone of Nissan's electrification strategy. Concurrently, Nissan is also experimenting with solid oxide fuel cell as a vehicle power source and will continue furthering its research in the field of electric vehicles. To date, Nissan's all-electric Leaf has managed total sales of 250,000 units worldwide.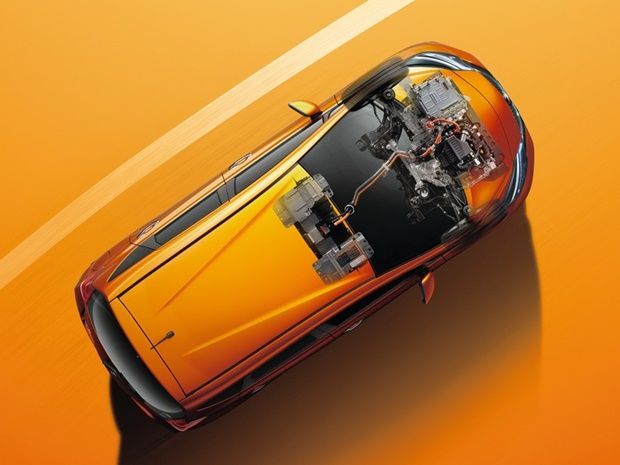 ---
---
---
Comments