Not To Be Undone By Selangor - Kuala Lumpur Also Goes Into MCO 3.0 Beginning 7 May 2021
Auto News In yet another round of musical chairs, or MCO or not - Kuala Lumpur will join the six districts of Selangor in a Movement Control Order beginning from May 7 until May 20, 2021.
---
In what must be considered a meme by now, this question posed by Hannah Yeoh on Twitter has apparently caused the relevant parties to take stock of the current MCO 3.0 strategy.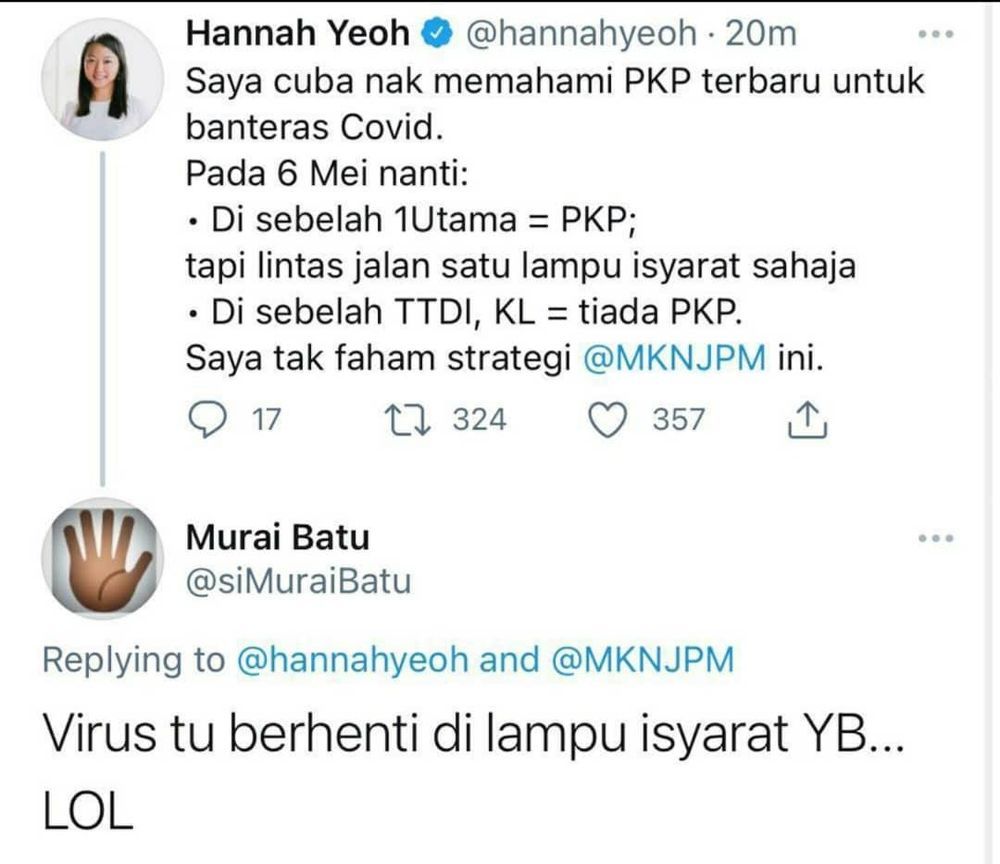 Credit: Twitter
Hence why Kuala Lumpur will now join the six districts of Selangor with an MCO of its own.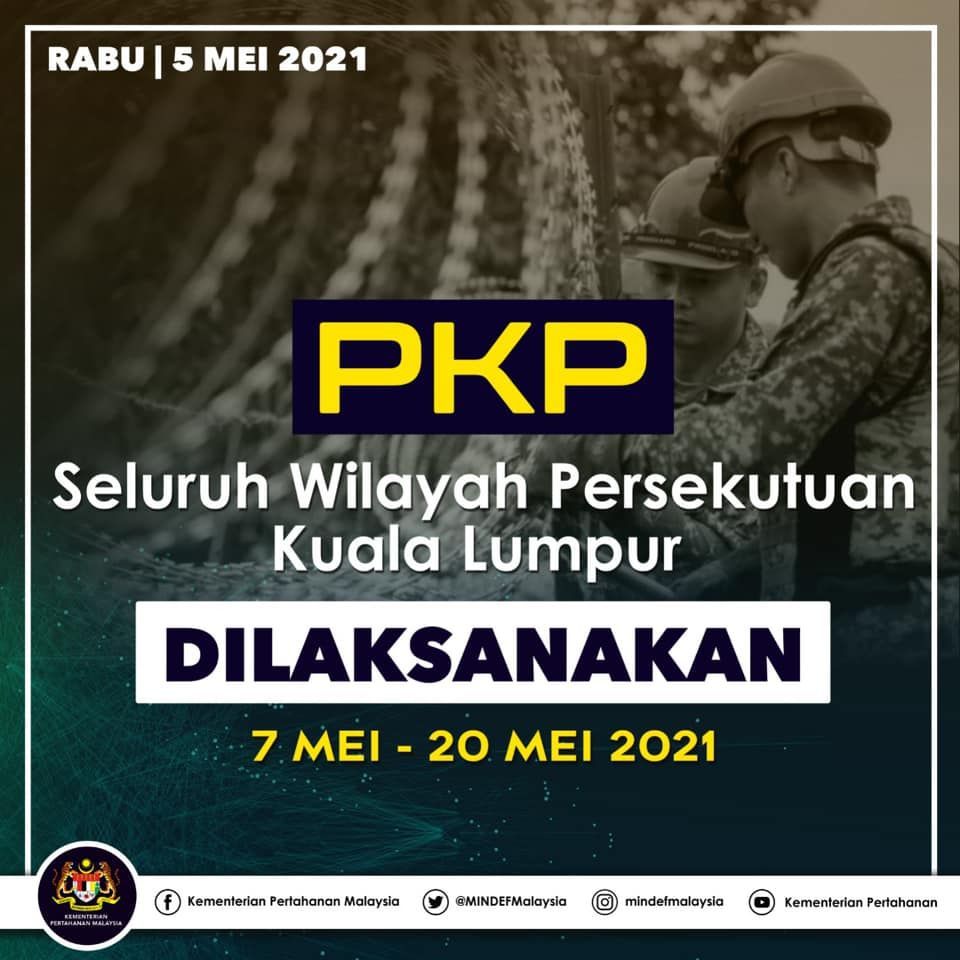 Graphic credit: Facebook KPM
The MCO in Kuala Lumpur will be in effect from tomorrow, May 7 until May 20.
What can and cannot be done in all the areas affected by the MCO 3.0 remain largely the same as MCO 2.0 but just to recap:
All economic sectors allowed to operate subject to SOPs.
No dine-ins allowed in MCO 3.0 areas, only takeaway or delivery
Only individuals categorised as 'Low Risk' through the MySejahtera app can enter shopping, health or judicial premises.
Nurseries (the human kind) are allowed to operate (with permission from the government) and parents are allowed to send/ pick up your children from them.
The above also applies to old folks' homes or special needs institutions.
NO government or private, weddings, engagements, birthdays, reunions, retreats, gatherings are allowed.
The above also applies to seminars, workshops, courses, training sessions, lectures, conferences, exhibitions and activities related to Meeting, Incentives, Conventions and Exhibitions.
NO nightclub or pub activities.
NO indoor playgrounds, cinemas, sports or physical activities that involve physical contact.
NO tourism activities.
YES to Ramadan bazaar, food stalls, food trucks, food courts, grocery shops, pharmacies, petrol stations and markets.
YES to childcare centres, kindergartens, taska and tabika (with permission from the related ministries).
What about movement?
Interstate and interdistrict travel is not allowed but travel for work is allowed subject to a letter from your employer.
No limitation to the number of people per vehicle but subject to the vehicle's seating capacity.
The above is by no means an exhaustive list of what is allowed or not allowed in this MCO 3.0 but instead, we've tried to sift through the more common concerns of the public. For a more comprehensive list, please refer here.
Also, just before you get in your car and drive off anywhere within your district, please follow this 5 Point Inspection here first. Jangan pulak raya kena tunggu tow truck plak.
*Cover image credit to an online genius
---
---
---
---
Comments