S**t Malaysians Say At Roadblocks - MCO 3.0
Auto News The police have been encountering all manner of reasons being used by motorists as an excuse to travel inter-district – bordering from the reasonable to the downright ludicrous. Bernama reports that as of now, the police have been empathetic enough to let them turn around but warn that they will start to act without compromise and issue compounds if this behaviour continues.
---
Petaling Jaya District Police Chief ACP Mohamad Fakhrudin Abdul Hamid said that since a number of major roadblocks were set up on May 9th, many stubborn motorists still try to travel interstate with excuses that are not valid given the severity of the pandemic.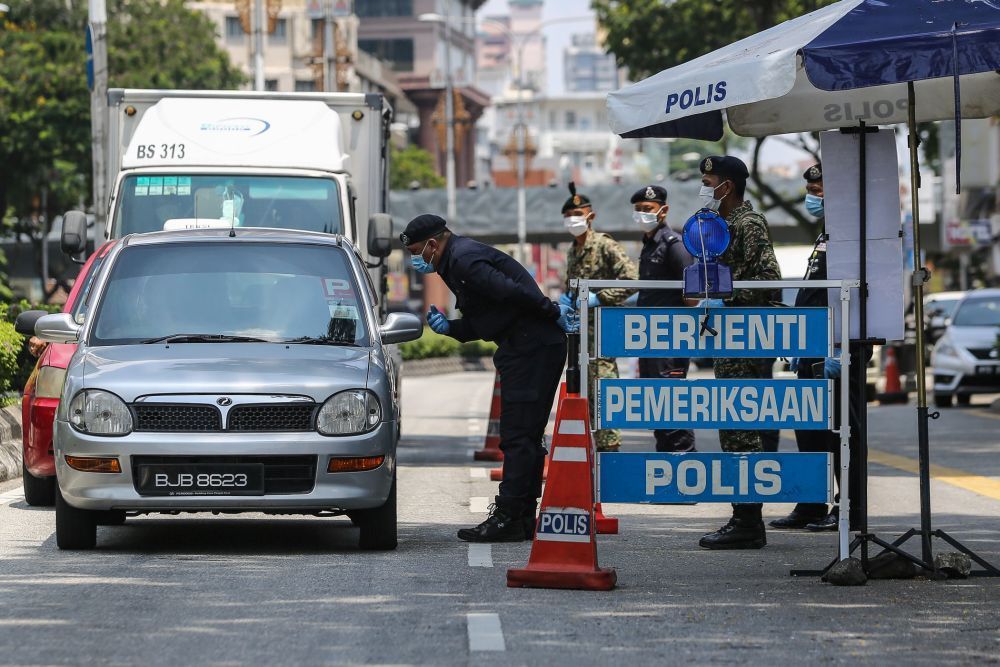 Among the stupid excuses police have been told for travelling inter-state:
Buying goods and/or groceries - Kena beli screwdriver Encik untuk DIY
Going to market - Ayam kat Tesco lagi segar, ayam kat mini mart tak sedap nak masak rendang
Shopping for Hari Raya - Baju raya kat Jalan TAR murah - Isteri saya nak warna pink
Sending clothes to friends - Nak hantar baju kat rumah kawan
Delivering cookies to relatives and friends - These are Raya cookies for my friend
Visiting vehicle workshop - Mau check kereta Tuan, pomen cakap mentol lampu sudah bakar
Checking on a rented home - I'm going to check on my rental house to make sure it's still there
While the above aren't actual conversations, the reasons are actually true. We're sure however you know or can imagine Malaysians providing these reasons at roadblocks.
Thus far, police have been allowing drivers to turn back without issuing compounds but this treatment won't continue for long. He added that police would open additional routes to facilitate the movement of goods and services during the workday but strict inspections would continue as per the SOP.
Separately, the police have also warned against drivers who plan to produce fake documents to travel. Police warn that this amounts to forgery and advise Malaysians to call off any plans like this unless they want to face the full measure of the law. These cases will not be taken lightly.
This is a response to some cases of motorists using reproduced PDRM or MITI letters that were found to be scanned, digitally edited (in certain cases with forged signatures) and reprinted for use.
As per the SOP, motorists travelling inter-state for work or economic activities are required to produce original MITI documents, accompanied by official letters from their employers. All other reasons for inter-state travel require a PDRM letter which is verified by the police for authenticity before being issued.
Following yesterday's announcement - a nationwide MCO 3.0 will be enforced starting May 12th - June 7th, 2021. This bars any and all interstate travel excepting travel for emergencies, medical reasons, work, economic reasons, vaccination appointments and for long-distance couples.
As a note to all our readers – we understand that this pandemic has been tough on all members of the public, but do note, these restrictions are in place to keep all Malaysian safe, because what is Malaysia without its people. This is a humble request to find every possible measure to stay at home and stay safe. We can and will get through this together. #kitajagakita



For more latest car news, reviews, car buying guides and videos visit us at Carlist.my Auto News.
Check out all the best new & used car deals in Malaysia at Carlist.my.
Sell your car fast with the best offer? Visit us at CarlistBid.my.
Get the latest new car promotions at New Car website now.
---
---
---
---
Comments