Selangor Kembali Ke Fasa 1 PPN – Bengkel Kereta, Kedai Alat Ganti Kembali Beroperasi
Auto News Timbalan Perdana Menteri, Datuk Seri Ismail Sabri Yaakob telah mengumumkan bahawa Perintah Kawalan Pergerakan Diperketat (PKPD) yang berkuatkuasa di 34 mukim dalam Selangor ditamatkan pada 16 Julai lalu sekaligus membuatkan segala SOP PKPD yang berkuatkuasa sebelum ini berubah kepada SOP Pelan Pemulihan Negara (PPN) Fasa 1.
---
Susulan pengumuman tersebut, terdapat beberapa perubahan kepada industri automotif negara seperti bengkel kereta, kedai tayar dan kedai alat ganti kini dibenarkan untuk kembali beroperasi di kawasan yang dikenakan PKPD di Selangor sebelum ini. Walau bagaimanapun, sektor ini hanya dibenarkan beroperasi dalam kapasiti 60%, bermula dari 8 pagi hingga 8 malam.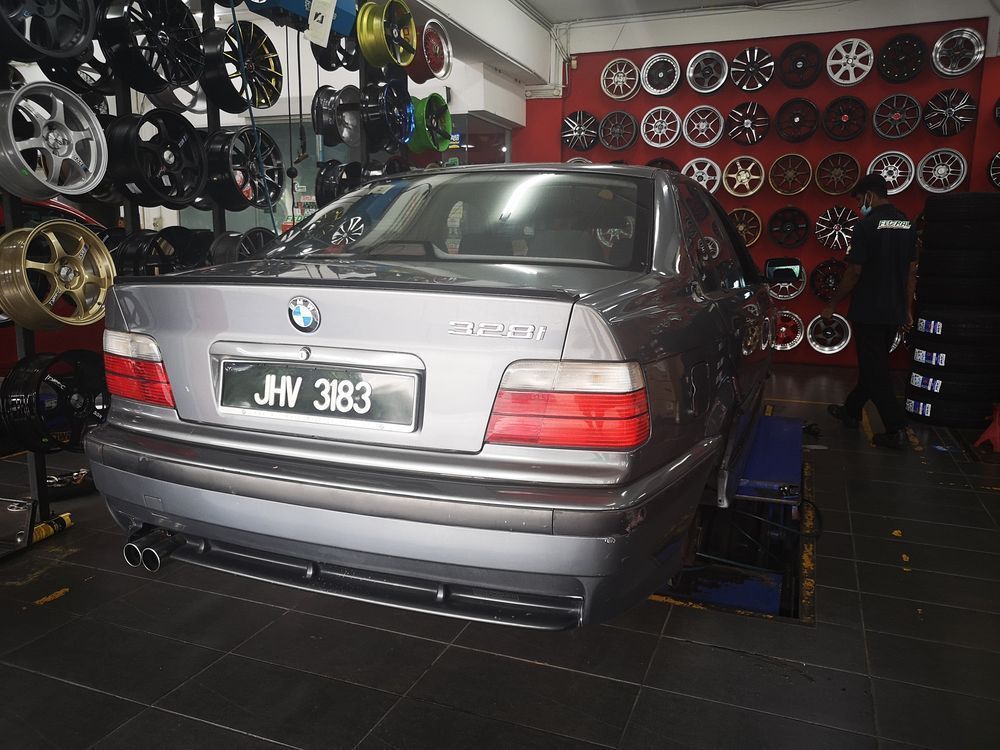 Walau bagaimanapun, bilik pameran serta kedai cuci kereta masih belum dibenarkan beroperasi pada PPN Fasa 1 ini. Memandangkan kedai cuci kereta belum dibuka, anda boleh rujuk pelbagai video #KasiBikin yang telah kami buat sebelum ini sebagai panduan untuk mencuci dan menjaga kereta anda secara DIY di rumah sahaja.
Bagi mengelakkan anda keliru dengan SOP yang berubah ekoran peralihan PKPD ke PPN Fasa 1 di Selangor, kami ada menyediakan ringkasan SOP PPN Fasa 1 yang perlu anda tahu untuk rujukan anda.
SOP PPN FASA 1
Kawasan terlibat: Kedah, Selangor, Negeri Sembilan, Melaka, Johor, Kuala Lumpur, Putrajaya dan Labuan.
Kawalan Pergerakan
Rentas daerah dan rentas negeri tidak dibenarkan.
2 orang isi rumah dibenarkan keluar untuk beli makanan, ubat, keperluan asas dalam radius 10 km dari kediaman. Untuk tujuan vaksinasi atau mendapatkan rawatan, maksimum 3 orang dibenarkan dalam satu kenderaan.
Hanya 2 orang dibenarkan dalam teksi atau e-hailing termasuk pemandu. Penumpang perlu duduk di belakang.
Pergerakan untuk kes kematian atau bencana dibenarkan dengan kebenaran polis.
Pasangan jarak jauh tidak dibenarkan rentas negeri.
Perniagaan dan Perkhidmatan
Restoran, kedai makan, food truck, penjaja tepi jalan dibenarkan beroperasi antara jam 6 pagi hingga 10 malam secara take away sahaja. Dine in tidak dibenarkan.
Kedai runcit dan kedai serbaneka dibenarkan beroperasi antara jam 8 pagi hingga 8 malam.
Keperluan harian seperti kedai hardware, bengkel kenderaan, kedai barangan bayi dan barangan keagamaan dibenarkan beroperasi dari jam 8 pagi hingga 8 malam.
Kedai alat tulis dan kedai menjual alat komunikasi serta komputer dibenarkan beroperasi.
Hospital, klinik dan makmal perubatan boleh beroperasi 24 jam atau mengikut lesen kebenaran beroperasi. Farmasi beroperasi dari jam 8 pagi hingga 8 malam sahaja.
Stesen minyak beroperasi dari jam 6 pagi hingga 8 malam kecuali di lebuh raya bertol yang dibenarkan beroperasi sehingga 24 jam sehari.
Dobi dan kedai cermin mata dibenarkan beroperasi 8 pagi hingga 8 malam.
Pasar malam, pasar tani dan pasar minggu tidak dibenarkan beroperasi.
Sukan dan Riadah
Aktiviti riadah individu dan tidak melibatkan sentuhan sahaja dibenarkan seperti jogging dan skipping.
Aktiviti berkelah tidak dibenarkan.
Aktiviti berbasikal serta sukan lain juga tidak dibenarkan.
Buat masa ini, sebanyak 8 negeri sudah berada di fasa 2 seperti Perlis, Perak, Kelantan, Terengganu, Pahang, Pulau Pinang, Sabah dan Sarawak.
Ringkasan SOP di atas merupakan sebahagian daripada SOP terkini di kawasan PPN fasa 1 yang perlu anda tahu supaya tidak keliru dengan SOP semasa. Untuk maklumat yang lebih terperinci mengenai SOP PPN Fasa 1, anda boleh rujuk di http://covid-19.moh.gov.my/

For more latest car news, reviews, car buying guides and videos visit us at Carlist.my Auto News.
Check out all the best new & used car deals in Malaysia at Carlist.my.
Sell your car fast with the best offer? Visit us at CarlistBid.my.
Get your latest new car promotion here also.
---
---
---
---
Comments