Apa Beza PKP & PKPD: Pelaksanaan PKPD (EMCO) Di Selangor dan Kuala Lumpur
Auto News Kerajaan telah melaksanakan Perintah Kawalan Pergerakan Diperketatkan (PKPD/EMCO) di mukim-mukim di Selangor dan beberapa lokaliti di Kuala Lumpur selama 14 hari bermula 3 hingga 16 Julai. Jadi dengan pengumuman PKPD ini, telah berlaku beberapa isu kekeliruan SOP antara EMCO dan MCO.
---
Sebelum ini, kerajaan telah melaksanakan Perintah Kawalan Pergerakan (PKP) di seluruh negara. Tetapi, kini beberapa kawasan di Selangor dan KL pula dikenakan PKPD. Ada beza ke PKPD dengan PKP ni? Sebelum kita pergi lebih lanjut dengan topik kita kali ini, sila semak dahulu sama ada anda berada dalam kawasan atau mukim yang terlibat dengan PKPD atau tidak.
Mukim-mukim yang terlibat di Selangor adalah seperti berikut:
Daerah Petaling
Mukim:
Petaling
Damansara
Sg Buloh
Bukit Raja
Daerah Hulu Langat
Mukim:
Hulu Langat
Ampang
Cheras
Kajang
Semenyih
Beranang
Daerah Sepang
Mukim:
Daerah Gombak
Mukim:
Batu
Rawang
Setapak
Hulu kelang
Kuang
Daerah Kuala Langat
Mukim:
Tanjung 12 (1)
Tanjung 12 (2)
Teluk Panglima Garang
Morib
Bandar
Jugra
Batu
Daerah Klang
Mukim:
Daerah Kuala Selangor
Mukim:
Daerah Hulu Selangor
Mukim:
Serendah
Rasa
Ulu Yam
Batang Kali
Penguatkuasaan PKPD di Kuala Lumpur pula melibatkan lokaliti seperti berikut:
Projek Perumahan Rakyat (PPR) Sri Semarak

Projek Perumahan Rakyat (PPR) Batu Muda

Flat Seksyen 2 Wangsa Maju

Flat Seksyen 1 Wangsa Maju

Kampung Padang Balang

Taman Koperasi Polis (Fasa 1 & 2)

Flat Sri Sabah

Kampung Puah

Projek Perumahan Rakyat (PPR) Kampung Baru Air Panas

Flat Desa Pandan (termasuk Baiduri & Delima)

Kampung Batu Muda

Projek Perumahan Rakyat (PPR) Kerinchi

Bandar Baru Sentul

Taman Ikan Emas
Sekiranya anda daripada salah satu kawasan yang dinyatakan di atas, pasti ada yang risau untuk duduk rumah sambil dikelilingi kawat berduri. Tetapi, berdasarkan laporan Bernama, terdapat perbezaan SOP antara mukim yang dikenakan PKPD di Selangor dan Kuala Lumpur.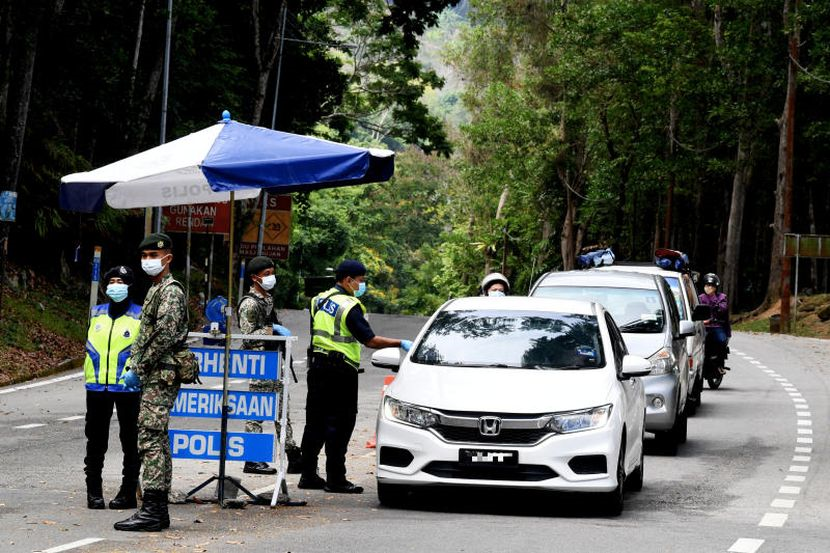 Ketua Polis Kuala Lumpur, Datuk Azmi Abu Kassim berkata PKPD di Kuala Lumpur adalah bersandarkan kepada lokaliti berbanding mengikut mukim di Selangor. Tambah beliau, tiada pemasangan kawat besi di Selangor, tetapi tumpuan diberikan dengan mempertingkatkan Sekatan Jalan Raya (SJR). Di KL pula, jumlah SJR sedia ada akan dikekalkan tetapi lokaliti kawasan terbabit dipasang kawat berduri.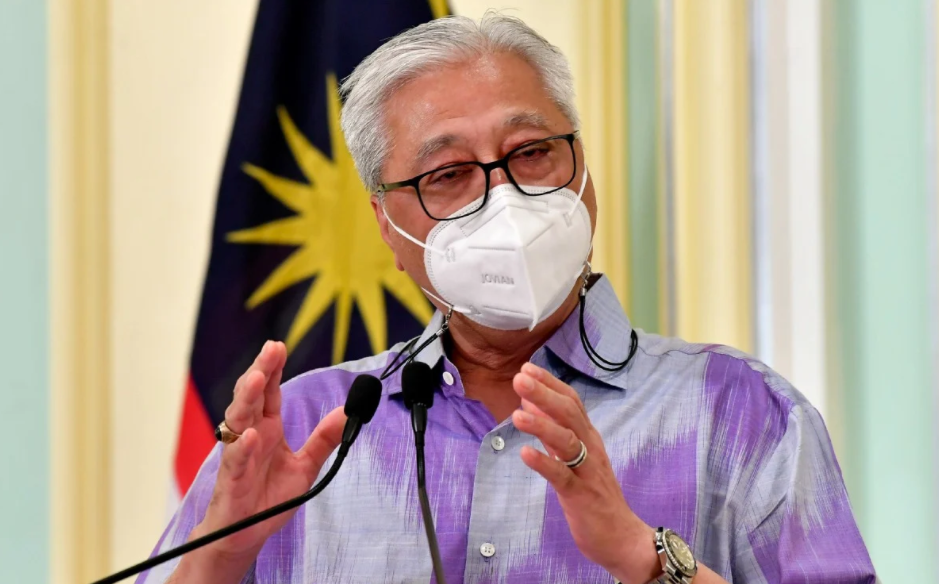 Sekiranya anda menetap di kawasan PKPD, anda perlu mengikut SOP PKPD yang dikeluarkan oleh MKN. Berdasarkan Menteri Kanan Pertahanan Ismail Sabri Yaakob, berikut merupakan beberapa ketetapan berkaitan Perintah Kawalan Pergerakan Diperketatkan (PKPD) di beberapa mukim dan lokaliti di Selangor dan Kuala Lumpur:
Semua laluan kawasan PKPD akan ditutup dan dikawal oleh PDRM.
Semua penduduk dalam kawasan PKPD tidak dibenarkan keluar dari kediaman masing-masing kecuali seorang sahaja wakil isi rumah, hanya untuk keluar membeli keperluan asas di kawasan PKPD dalam radius 10 kilometer dari kediaman.
KKM akan melaksanakan ujian saringan secara bersasar terhadap semua penduduk di kawasan terlibat.
Pergerakan rentas daerah dan negeri bagi tujuan vaksinasi Covid-19 di Pusat Pemberian Vaksin (PPV) di luar daerah atau negeri tempat tinggal dibenarkan dengan menunjukkan butiran temu janji di MySejahtera, laman sesawang atau SMS.
Lapangan terbang dan pelabuhan dibenarkan beroperasi seperti biasa.
Aktiviti dan perkhidmatan pengangkutan awam (kereta api, komuter, bas, lapangan terbang, teksi, feri, e-hailing) dibenarkan beroperasi seperti biasa dengan kapasiti 50%.
Bilangan penumpang dalam teksi dan kenderaan e-hailing dihadkan 2 orang sahaja termasuk pemandu.
Tiada sebarang pergerakan tidak perlu di luar kawasan kediaman selepas jam 8 malam kecuali bagi kes-kes kecemasan atau mendapat kebenaran polis.
Hanya sektor perkhidmatan perlu dibenarkan untuk beroperasi dari 8 pagi hingga 8 malam seperti utiliti, pembersihan dan kumbahan.
Kilang bahan makanan dan keperluan asas harian seperti beras, roti putih , gula, minyak masak, tepung gandum, susu segar, susu tepung bayi, ubat-ubatan, dan topeng muka dibenarkan beroperasi.
Kebenaran untuk bekerja hanya bagi perkhidmatan perlu atau menjalankan tugas rasmi kerajaan dengan surat pengesahan daripada majikan atau pas pekerja yang sah.
Pekerja selain daripada perkhidmatan perlu tidak dibenarkan keluar dari kawasan PKPD dan tidak boleh bekerja sepanjang tempoh PKPD. Majikan dikehendaki mematuhi perintah ini dan membenarkan pekerja bekerja dari rumah.
Pekerja daripada perkhidmatan perlu dan kilang-kilang serta premis perniagaan yang dibenarkan sahaja boleh menggunakan surat MITI yang telah dikeluarkan sebelum ini.
Restoran, kedai/ gerai makan, kenderaan bersaji (food truck), penjaja tepi jalan, penjaja beredar, medan selera/ pusat penjaja, gerai makan tepi jalan/ kiosk dibenarkan beroperasi antara 8 pagi hingga 8 malam.
Pembelian makanan secara bawa pulang, pandu lalu atau penghantaran sahaja dibenarkan.
Kedai runcit, kedai serbaneka, kedai barangan keperluan harian dibenarkan beroperasi antara 8 pagi hingga 8 malam.
Hospital, klinik dan makmal perubatan dibenarkan beroperasi sehingga 24 jam atau mengikut lesen kebenaran.
Kedai farmasi, kedai penjualan ubat-ubatan, klinik haiwan dan kedai makanan haiwan dibenarkan beroperasi antara 8 pagi hingga 8 malam.
Stesen minyak dibenarkan beroperasi antara 6 pagi hingga 8 malam kecuali stesen minyak di lebuh raya bertol beroperasi sehingga 24 jam.
Pasar borong dibenarkan beroperasi bermula 12 tengah malam hingga 6 pagi.
Pasar awam, Pasar Tani Kekal (PTK) dan MyFarm Outlet (MFO) dibenarkan beroperasi bermula 6 pagi hingga 2 petang.
Sebarang aktiviti sukan, sosial, rekreasi dan budaya adalah tidak dibenarkan.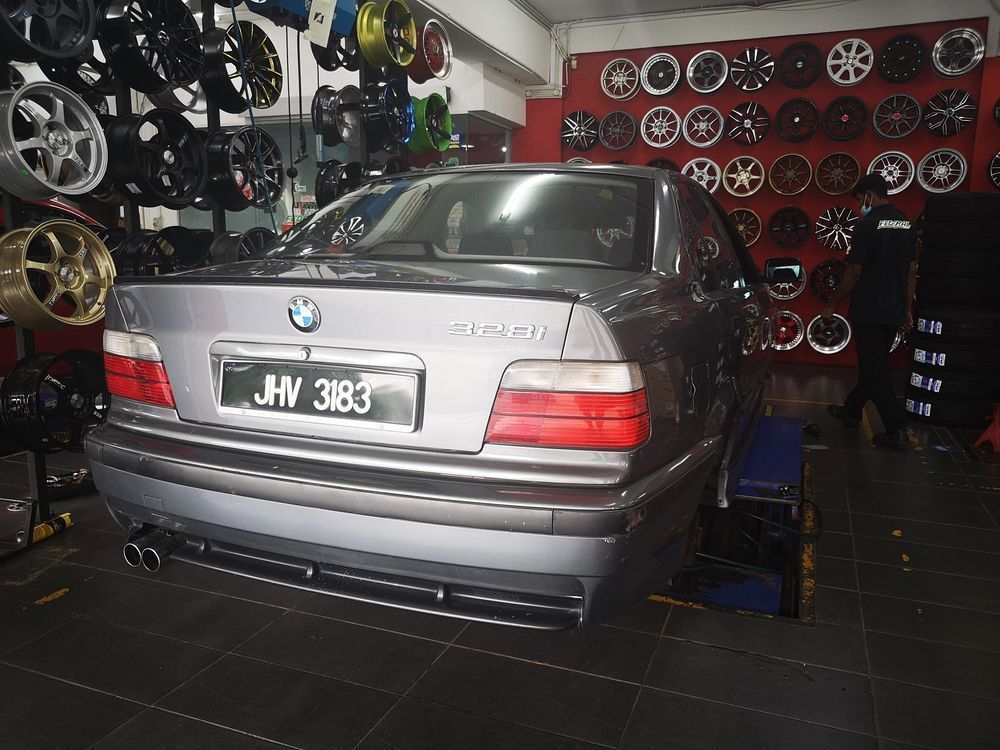 Sebelum ini, bengkel kereta, perniagaan alat ganti serta kedai tayar dibenarkan untuk beroperasi dengan SOP yang ketat. Ekoran pelaksaan PKPD di beberapa kawasan di KL dan Selangor, pusat servis, bengkel kereta mahupun kedai tayar kini tidak lagi dibenarkan beroperasi di dalam kawasan PKPD.
Kebenaran dan SOP yang dinyatakan di atas merupakan sebahagian daripada SOP penuh yang dikeluarkan oleh MKN. Untuk maklumat lanjut tentang SOP penuh bagi pelaksanaan PKPD di mukim-mukim di negeri Selangor dan lokaliti-lokaliti di WP Kuala Lumpur, anda boleh rujuk di laman sesawang MKN di https://www.mkn.gov.my



For more latest car news, reviews, car buying guides and videos visit us at Carlist.my Auto News.
Check out all the best new & used car deals in Malaysia at Carlist.my.
Sell your car fast with the best offer? Visit us at CarlistBid.my.
Get the latest new car promotions at New Car website now.
---
---
---
---
Comments