TERKINI: Full Lockdown - dari 1 Hingga 14 Jun 2021
Auto News Kerajaan Malaysia telah memutuskan untuk melaksanakan total ataupun full lockdown dari Jun 1 hingga Jun 14, 2021.
---
Keputusan ini dibuat dan diumumkan baru-baru tadi melalui satu kenyataan daripada Pejabat Perdana Menteri.
Full atau total lockdown ini bermaksud penutupan penuh sektor sosial dan ekonomi Fasa Pertama di seluruh negara bagi tempoh 14 hari bermula 1 hingga 14 Jun 2021 kecuali bagi negeri Sarawak yang akan memulakan PKP bermula esok (29 Mei) seperti yang telah diputuskan oleh Majlis Keselamatan Negara (MKN).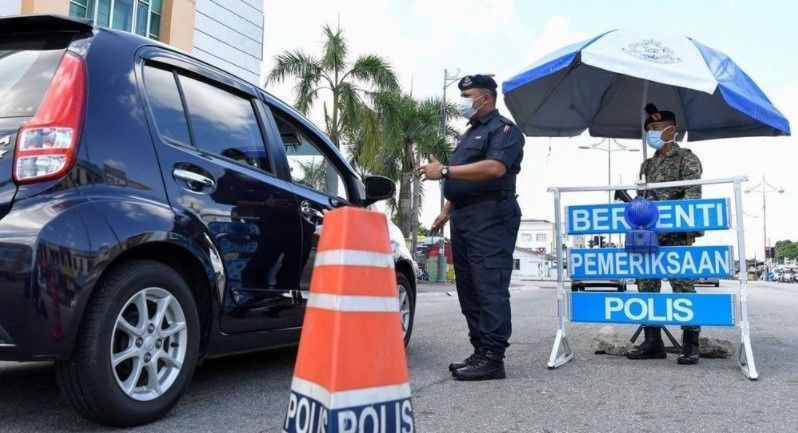 Sepanjang tempoh ini semua sektor tidak dibenarkan beroperasi KECUALI sektor ekonomi dan perkhidmatan perlu (essential economic and service sector) yang bakal disenaraikan oleh MKN dan Kementerian Perdagangan Antarabangsa dan Industri (MITI).
Keputusan ini diambil setelah mengambil kira situasi genting terkini penularan wabak COVID-19 di Malaysia yang telah mencatatkan angka tertingginya hari ini (28 Mei 2021) sebanyak 8,290 kes positif dan kes aktif melebihi 70,000 kes.
Sekiranya lockdown Fasa Pertama ini dikira berjaya dan bilangan kes harian berjaya diturunkan, kerajaan akan beralih ke lockdown Fasa Kedua - lockdown Fasa Kedua akan membenarkan pembukaan beberapa sektor ekonomi yang tidak akan melibatkan golongan yang ramai atau perhimpunan yang besar. Segala jenis sektor ini juga perlu memenuhi SOP penjarakan fizikal. Lockdown Fasa Kedua ini dijangka untuk berlangsung selama tempoh empat minggu selepas Fasa Pertama.
Bagi Fasa Ketiga pula, kerajaan akan melaksanakan Perintah Kawalan Pergerakan seperti MCO 3.0 ataupun PKP 3.0 sekarang.
Namun begitu jangkamasa yang diberi bagi Fasa Pertama dan Fasa Kedua tertakluk kepada penilaian risiko oleh Kementerian Kesihatan Malaysia (KKM).
Kementerian Kewangan juga akan memperincikan pakej bantuan kepada rakyat dan sektor ekonomi yang terkesan dalam masa terdekat ini.
Sekarang nak tak nak kenalah #dudukrumah kan? Jadi sama-sama kita berdisiplin, jaga diri dan keluarga. #KitaJagaKita
*Cover image ehsan Astro Awani


For more latest car news, reviews, car buying guides and videos visit us at Carlist.my Auto News.
Check out all the best new & used car deals in Malaysia at Carlist.my.
Sell your car fast with the best offer? Visit us at CarlistBid.my.
Get the latest new car promotions at New Car website now.
---
---
---
Comments