Total Lockdown 3.0: Lebih Lama Tempoh Menunggu Bagi Proton X50, Perodua Ativa dan Mitsubishi XPANDER?
Insights Dengan pengumuman PKP 3.0 'Total Lockdown' yang bakal bermula 1 Jun 2021, ramai yang tertanya-tanya sama ada adakah tempoh menunggu bagi kereta-kereta popular seperti Proton X50, Perodua Ativa dan Mitsubishi XPANDER akan terkesan dan bertambah?
---
Seperti yang anda tahu, pelaksanaan Perintah Kawalan Pergerakan (PKP) di Malaysia ini menjadi salah satu punca mengapa kereta lambat sampai. Mana taknya, kapasiti pekerja kilang yang dibenarkan hanyalah sebanyak 60% sebelum ini. Belum masuk isu kekurangan cip semikonduktor yang banyak meninggalkan kesan buruk kepada industri teknologi, termasuk industri automotif.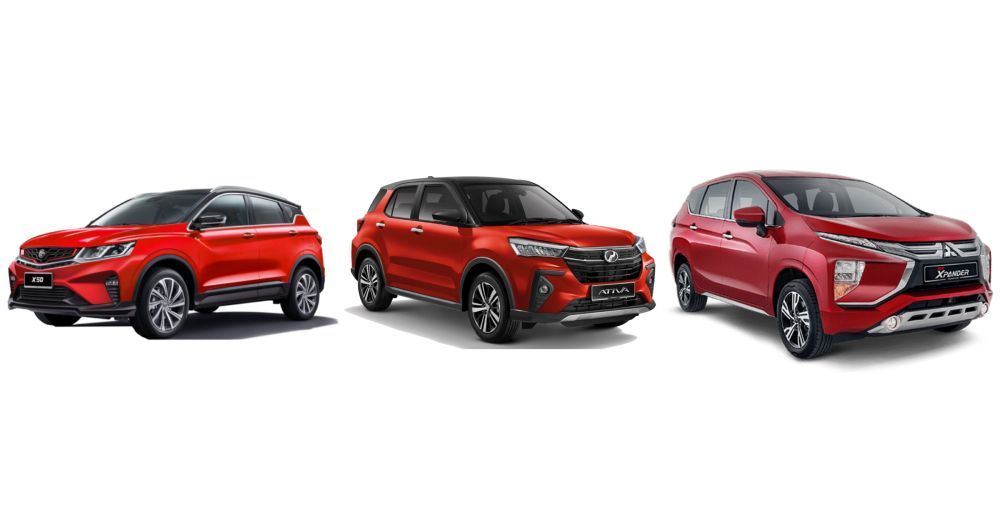 Tujuan mengapa kami membariskan tiga model ini kerana 3 model ini merupakan antara model yang paling hangat di pasaran Malaysia pada ketika ini. Model-model ini juga sudahpun mempunyai tempoh menunggu yang panjang. Susulan pelaksanaan Total Lockdown 3.0 bermula 1 Jun nanti, pihak kami telah mengambil langkah untuk menghubungi beberapa orang penasihat jualan Perodua, Proton dan Mitsubishi bagi mendapatkan info terkini sama ada tempoh menunggu bagi model-model panas ini bagi kawasan KL, Selatan dan Pantai Timur ini akan bertambah atau tidak.
Proton X50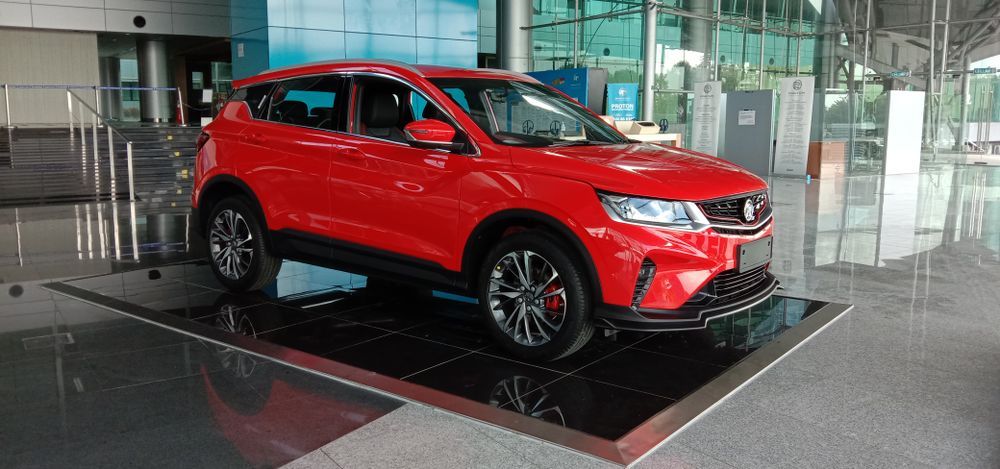 SUV canggih dan mampu milik Proton ini memang satu pembelian yang berbaloi secara atas kertas. Kereta ini sudah menerima lebih daripada 40,000 tempahan. Walau bagaimanapun, ianya merupakan model yang dilancarkan pada waktu yang tidak baik, iaitu ketika pandemik melanda. Sebelum ini, The Edge ada melaporkan bahawa tempahan bagi varian Standard Proton X50 dihentikan buat sementara waktu kerana tempahan yang diterima amat sedikit, iaitu hanya 5% berbanding tempahan bagi model model teratas seperti Premium dan Flagship. Proton terpaksa buat begini kerana kekurangan bahan bekalan dan terpaksa fokus pada varian lain yang menerima tempahan yang lebih banyak.
Kuala Lumpur
Selepas menghubungi penasihat jualan Proton di Kuala Lumpur, beliau menyatakan bahawa tempoh menunggu bagi model Premium adalah 6 bulan. Sebelum ini, varian Premium mempunyai tempoh menunggu 4-5 bulan sahaja. Bagi model Flagship pula, beliau menganggarkan dalam 8 bulan ke atas memandangkan ada tempahan daripada varian Flagship pelanggannya yang ditempah pada bulan September tahun lalu masih lagi belum sampai.
Pantai Timur
Selain itu, kalau anda dari Pantai Timur seperti Terengganu, tempoh menunggu bagi model X50 varian Premium pula hanyalah 1 bulan sahaja. Perkara ini dikongsikan oleh salah seorang penasihat jualan Proton yang bertapak di Terengganu. Sementara itu, tempoh menunggu bagi varian tertinggi X50, iaitu Flagship pula adalah 6-7 bulan keatas. Masih ada pelanggan beliau yang masih menunggu X50 varian ini meskipun sudah masuk 6 bulan selepas membuat tempahan.
Selatan
Penasihat jualan Proton di Johor pula mengatakan tempoh menunggu X50 disana lebih singkat berbanding di tempat lain meskipun pelaksanaan Total Lockdown 3.0 pada 1 Jun nanti. Di sana, anda cuma perlu menunggu selama 3 minggu sehingga 1 bulan untuk mendapatkan varian Premium. Bagi varian Flagship pula, tempoh menunggunya adalah 2-3 bulan sahaja. Pantas bukan? Menurutnya, ini kerana senarai tempahan X50 dari tahun lepas hingga bulan Februari tahun ini sudahpun diselesaikan.
Perodua Ativa

Sebulan selepas pelancarannya, sebanyak 4,624 unit Perodua Ativa telah berjaya dihantar kepada pemilik dan ianya mewakili lebih 22% daripada jumlah jualan keseluruhan Perodua Ativa pada April 2021 sekaligus melonjakkan jumlah pendaftaran model berkenaan sejak pelancarannya pada 3hb Mac lalu kepada hampir 9,000 unit. Dengan ciri-ciri teknologi terkini yang ditawarkan pada SUV mampu milik ini, bagaimana pula dengan tempoh menunggu model ini untuk kawasan KL, Selatan dan Pantai Timur?
Kuala Lumpur
Hasil perbualan kami dengan penasihat jualan Perodua KL, beliau berkata tempoh menunggu bagi Perodua Ativa berbeza mengikut varian. Bagi varian rendah seperti X, tempoh menunggunya adalah di sekitar 1 bulan sahaja sementara varian-varian lain mencecah tempoh 2 bulan. Namun bagaimanapun, beliau berkata mungkin ada penambahan tempoh menunggu selama 1-2 bulan ekoran pelancaran total lockdown 3.0 nanti.
Pantai Timur
Sementara itu, tempoh menunggu Ativa di Terengganu agak sedikit lama berbanding di KL. Penasihat jualan di sana melaporkan bahawa tempoh menunggu kereta ini berada dalam anggaran 4-6 bulan mengikut varian. Varian Standard yang paling cepat iaitu sekitar sebulan sahaja. Untuk varian seperti H dan AV, tempoh menunggunya mencecah 6 bulan.
Selatan
Di Johor, salah seorang penasihat jualan mereka di sana telah mengesahkan bahawa tempoh menunggu bagi Ativa bergantung pada varian dan warna juga. Untuk varian X, dan H, anda perlu menunggu sekitar 1-2 bulan untuk mendapatkan kereta. Untuk varian AV pula, ianya mengambil masa sehingga 3 bulan.
Mitsubishi XPANDER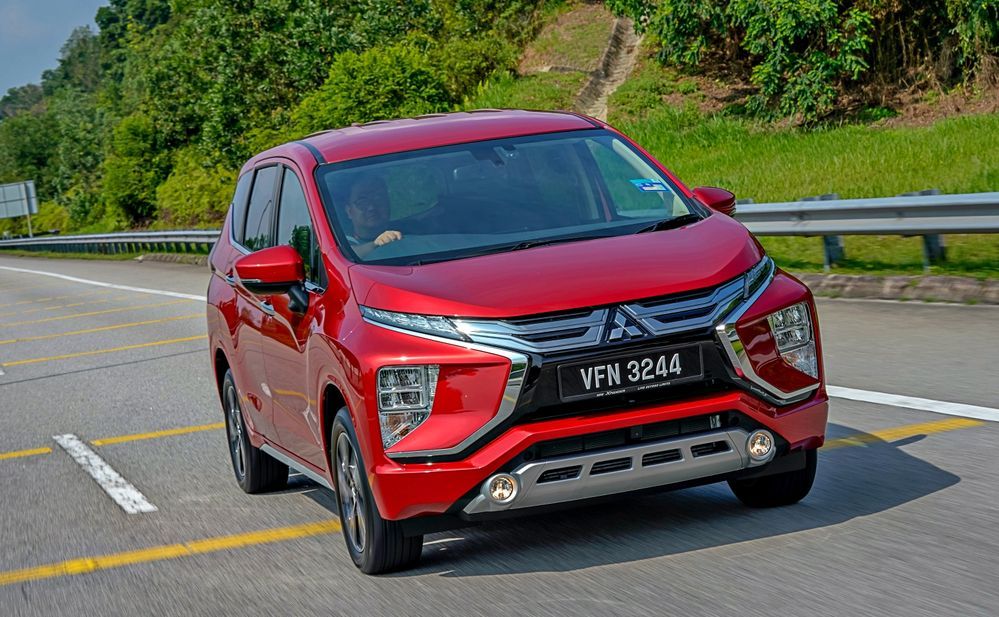 Mitsubishi XPANDER merupakan MPV yang paling terkini dilancarkan di pasaran negara ini. Model ini telah menerima tempahan yang tinggi sewaktu pelancarannya sehingga melebihi jumlah pengeluarannya. MPV ini merupakan model CKD yang dibina di Pekan, Pahang dan menampilkan reka bentuk sporty dan ruang dalaman yang praktikal. Berapa lama pula tempoh menunggu bagi model ini sekarang?
Kuala Lumpur

Penasihat jualan di sini berkata tempoh menunggu bagi model ini adalah di sekitar 3-4 bulan. Namun dengan pelaksanaan lockdown nanti, ia sedikit sebanyak akan meninggalkan kesan kepada tempoh menunggu kerana menurutnya, jumlah tempahan yang masih belum dijelaskan di tempatnya agak tinggi. Anggarannya adalah sekitar 4-5 bulan, itupun sekiranya lockdown ini tidak disambung.
Pantai Timur
Sementara itu, penasihat jualan Mitsubishi di Pantai Timur pula mengatakan bahawa anda cuma perlu menunggu selama 2 bulan sahaja untuk mendapatkan kereta ini memandangkan tempahan yang diterima di tempatnya tidaklah begitu banyak. Namun dia berkata mungkin ia akan mencecah 3 bulan tempoh menunggu ekoran pelaksanaan lockdown 3.0.
Selatan
Tempoh menunggu bagi model ini boleh mencecah sehingga 4-5 bulan juga di Johor. Dengan pelaksanaan lockdown nanti, tempoh menunggu akan bertambah selama 2 minggu hingga 1 bulan lagi. Memandangkan showroom tidak dibuka buat masa ini, tempahan masih boleh dibuat secara atas talian.
Kesimpulan
Model
Proton X50
Perodua Ativa
Mitsubishi XPANDER
Varian
Premium
Flagship
X
H
AV
Satu varian sahaja
Tempoh menunggu (Purata)

2-3 bulan

6 bulan
1 bulan
3-4 bulan
4 bulan
4-5 bulan
Nampaknya, antara ketiga-tiga model popular ini, Proton X50 varian tertinggi, Flagship mempunyai tempoh menunggu yang paling lama berbanding model model lain iaitu sepanjang 6 bulan (purata). Tetapi, anda cuma perlu menunggu 2-3 bulan sahaja bagi varian Premium. Sementara itu, XPANDER muncul di tempat kedua dengan tempoh menunggu mencecah 5 bulan. Selain itu, varian tertinggi dan varian tengah Ativa pula memerlukan anda untuk menunggu selama 3-4 bulan. Untuk varian Standard, anda cuma perlu tunggu satu bulan sahaja!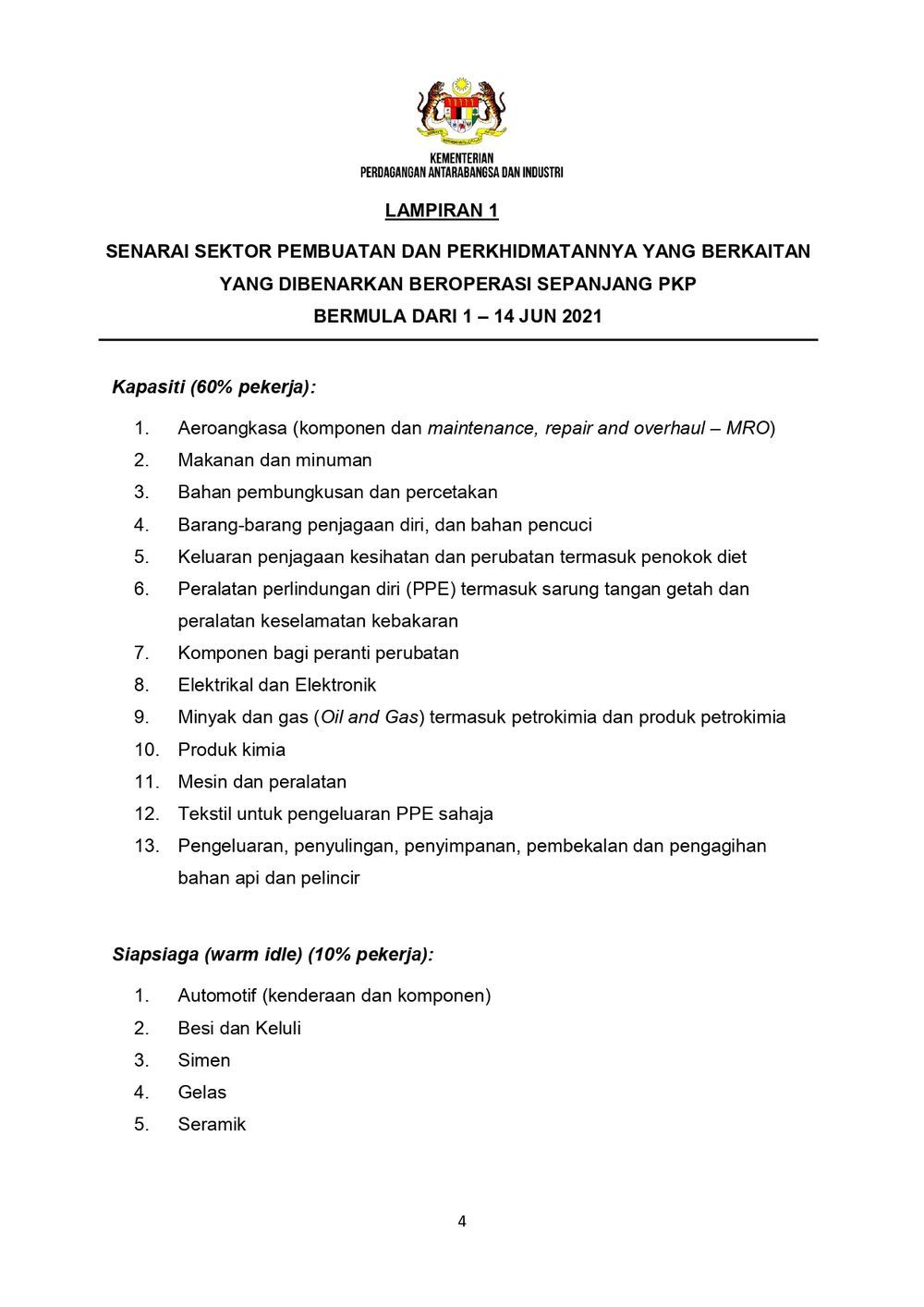 Jika ramai yang tertanya-tanya mengapa lockdown ini akan menambah lagi tempoh menunggu bagi kereta-kereta ini, ianya kerana kilang automotif hanya dibenarkan beroperasi dengan kapasiti 10% pekerja sahaja. Jika sebelum ini kapasiti yang dibenarkan sebanyak 60% pun dah sedikit perlahan, apatah lagi dengan kapasiti 10%. Belum tambah dengan masalah kekurangan cip semikonduktor lagi. Apa-apa pun, berapa lamakah masa yang sanggup anda korbankan demi kereta-kereta diatas ini?


For more latest car news, reviews, car buying guides and videos visit us at Carlist.my Auto News.
Check out all the best new & used car deals in Malaysia at Carlist.my.
Sell your car fast with the best offer? Visit us at CarlistBid.my.
Get the latest new car promotions at New Car website now.
---
---
---
Comments