November 2017 New Vehicle Sales – Market Continues To Recover, Challenging To Hit Forecasted 590,000 By Year End
Auto News The new vehicle sales data from MAA in November shows improvement for many car makers, in line with their new product launches. A total of 49,184 new vehicles were registered in November, an increase of 2,143 units (4.6%) versus the previous month. The Total Industry Volume or TIV stands at 521,907 units, just 1.3% better than the same period last year. With a relatively high gap of 68,000 units, it will be a challenge for the industry to record the forecasted 590,000 units by the closing of 2017.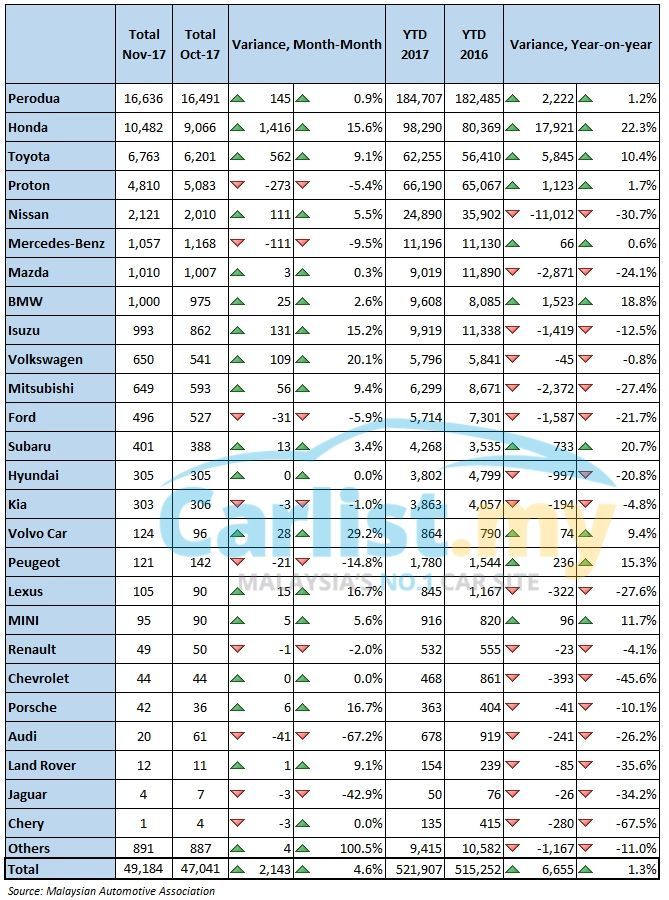 Highlights:
Perodua continues to lead the market, with 16,636 units registered last month. The sales of all-new Myvi, being introduced late in November, should only show its sales strength in December. Compared to October, Perodua in November only gained an extra 145 units, and in the 11-month period of 2017, the company only gained 2,222 units to a total of 184,707 units.
The launch of the new Myvi could have also effected Proton's sales in November. Sales saw a dip of 273 units or 5.4% to 4,810 units. Nonetheless, performance of the first 11 months in 2017 is still better than the same period last year, an improvement of 1,123 units bringing the total to 66,190 units.
November is the second month in 2017 that BMW Malaysia managed to hit four figure monthly sales, selling exactly 1,000 units. The brand looks set to be on course to reach a milestone of 10,000-units sales without combining the MINI models. As it stands, 9,608 units is nearly 19% improvement versus 2016 year-to-date figures. This is also an achievement on its own, as the 9,608 units are already higher than last year's total of 9,000 units.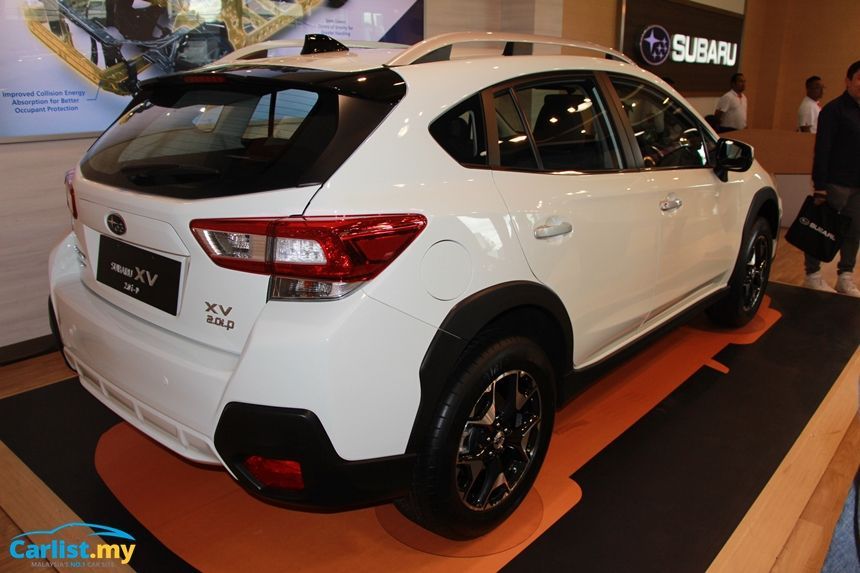 Subaru continue their strong 2017 momentum, with the brand famous for its symmetrical all-wheel drive gaining 21% sales year-on-year. For the month of November, Subaru moved 401 units, additional 13 units compared to October.
Honda Malaysia has already surpassed their 2016 sales (91,830 units), registering 98,290 in the first 11 months of 2017. The gain of 1,416 units between October (9,066) to November (10,482) is also the largest gain for November. No other car maker came close to this month-to-month addition of sales.
Toyota also enjoyed a good November, sales of 6,763 units is also their highest monthly sales for 2017. Total 11 months of sales this year is also higher than same period last year, with 62,255 units versus 56,410 units or approximately 10% improvement.
---
---
---
---
Comments