Paying The Cost To Be The Boss - Review: 2021 Mazda 2 Sedan facelift
Reviews The Mazda 2 Sedan might be the forgotten B-segment car, but it still has plenty to offer if your use for it is right.
---
The B-segment sedan or compact sedan market is an area where competition is high. All of the cars in this segment are pretty much value for money, give buyers a lot of space from a small cabin, fuel-efficient, provides a comfortable ride, and has a considerably large boot space relative to their size.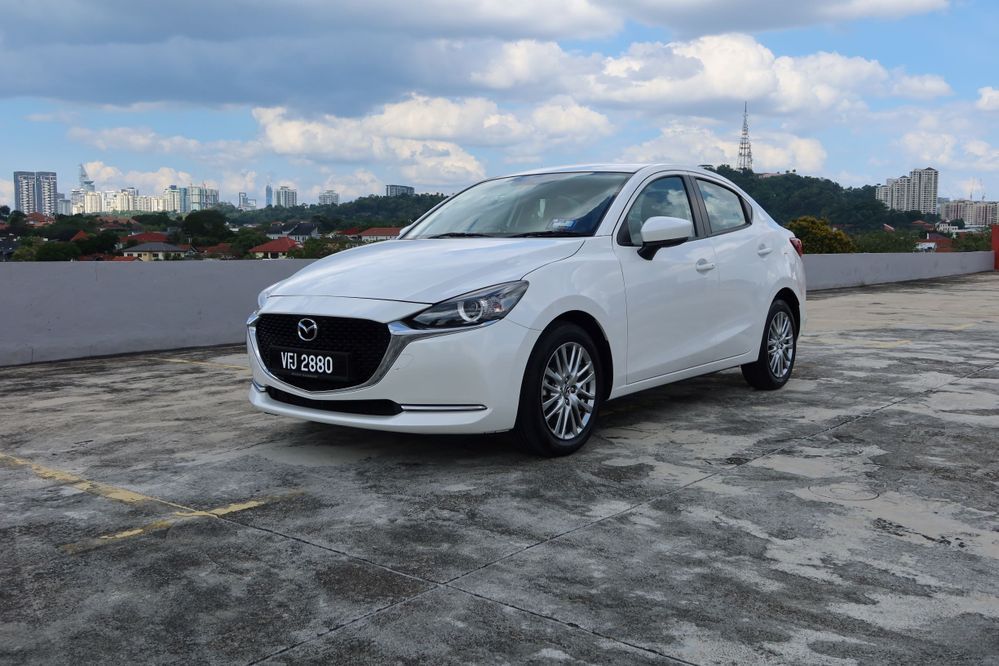 However, not exactly all of them fit that stereotypical mould, because among this group of cars sits the facelift Mazda 2 sedan, a vehicle with its own groove which doesn't really care what the rest are doing or trying to accomplish.
The facelift Mazda 2 is a super compact sedan that is forgotten due to its price. With a C-segment infringing bumper price of RM101k, it is the most expensive car amongst its peers and also the smallest car in its class.
Where it may lack in value for money and space, it makes up for in an abundance of character, joy and 'premium-ness' - something that its competitors find hard to rival.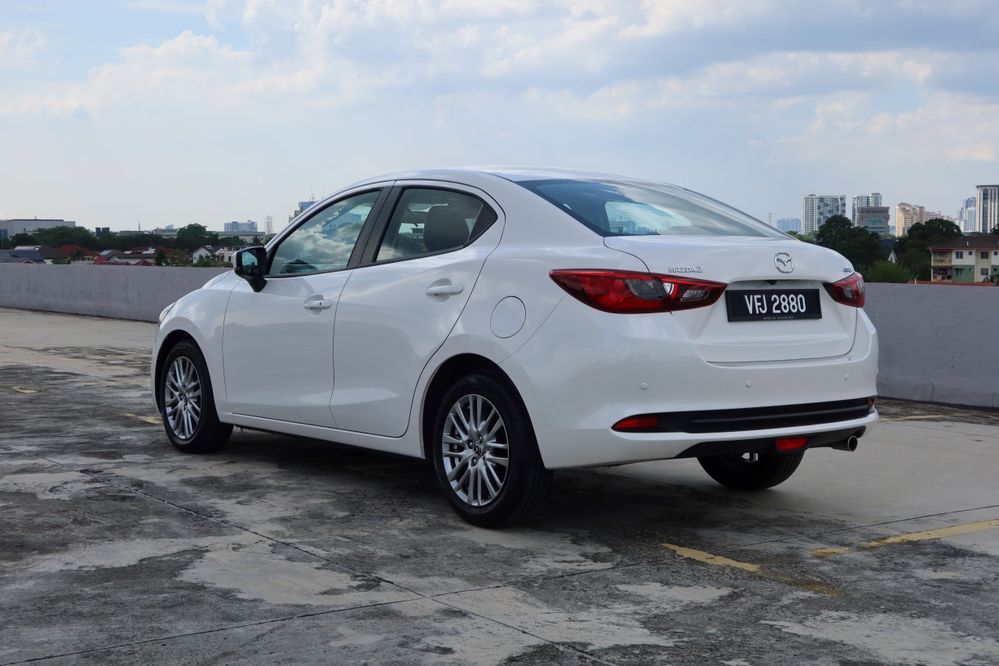 The exterior design is typical Mazda of the current generation, in the sense that it will bode well with fashionistas. From its sleek squinty aggressive headlights to its prominent chrome-frame grille and sleek bumper, it's a car that demands compliments about its looks everywhere it goes.
But the thing that buyers will appreciate most about the Mazda 2 is the way it drives, because in our opinion, it's probably the best handling car in this class. It's chuckable yet forgiving, agile as well as comfortable and has a pretty lovely weight to its steering. In short, if you love to drive a car and enjoy taking it enthusiastically around the corner, then you'll love the Mazda 2 sedan.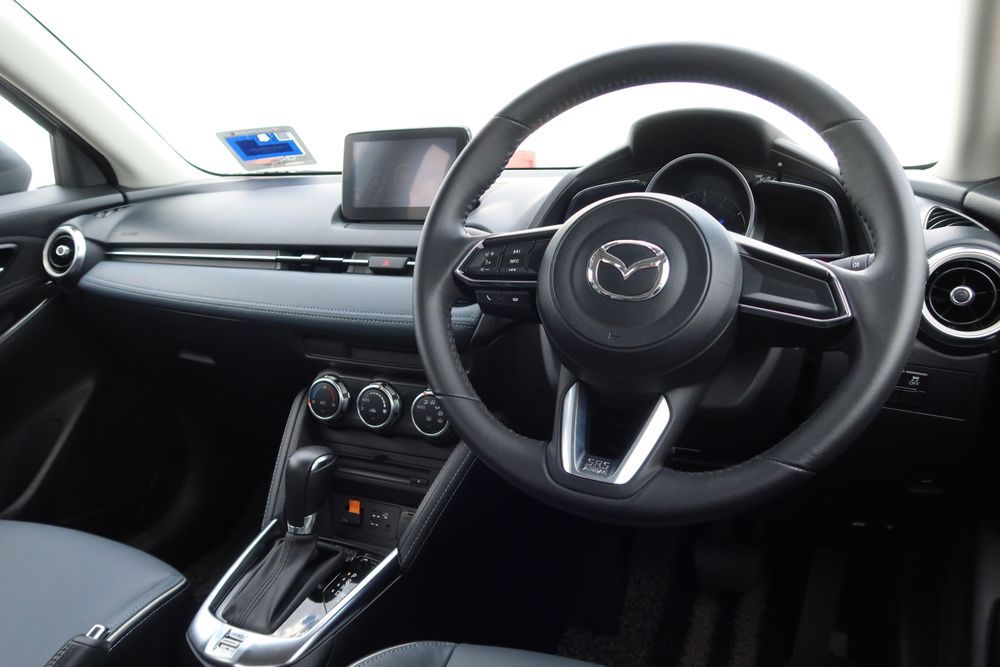 This fun yet forgiving driving character of the Mazda 2 sedan is aided by Mazda's G-Vectoring Control system (GVC),a synergy between powertrain and chassis that uses the engine to optimize load control. It never really feels unsettled when going around corners fast, it's always composed. If you wish to take it down a notch and relax, the Mazda 2 can deliver that too. Its ride is firm but cushy and really does well to absorb any imperfections on the road.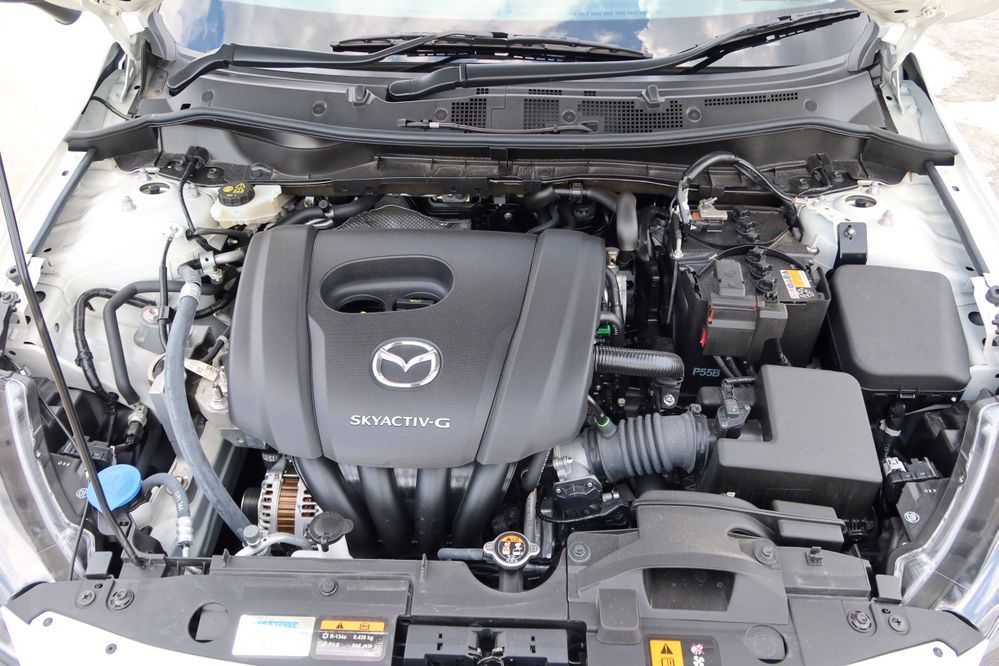 The other strong point of the Mazda 2 sedan is probably its refinement. The SKYACTIV-G 4-cylinder 1.5-litre engine with 114hp and 149Nm of torque is smooth and feels eager to get going. The refinement doesn't end there too, as the cabin benefits from having a smooth operator under the bonnet. NVH is better than average when compared to its competitors, and wind noise is really muted at high speeds.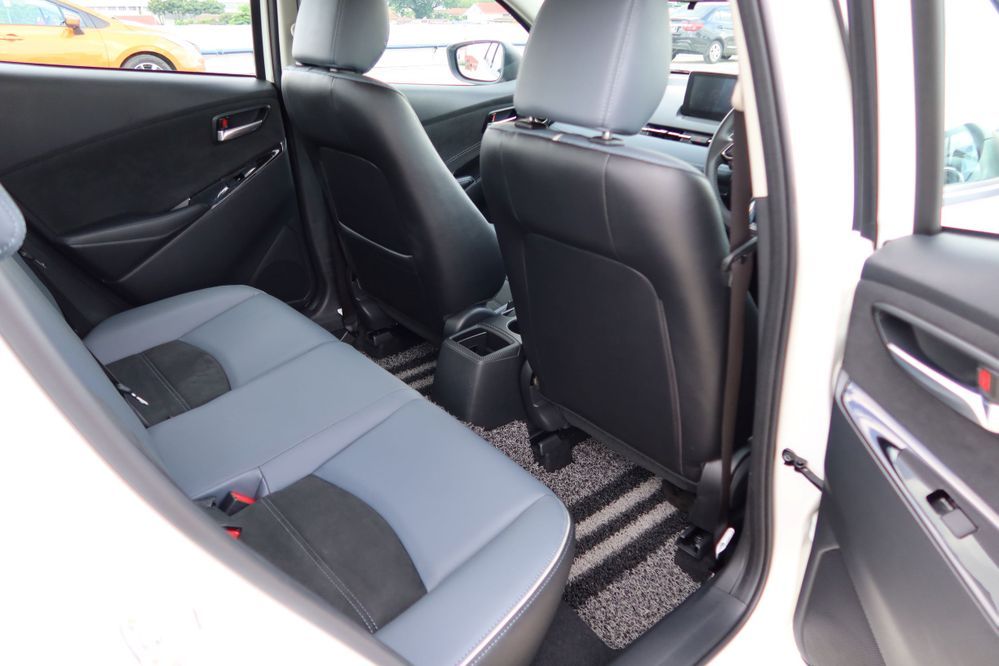 While the interior is cramped, it does feel very thought out and well built. Everything feels solidly put together like a well built European car. While the choice of blue and grey colour combo on the particular Mazda 2 sedan we were lent will not be to everyone's taste, we could appreciate that Mazda is trying to be funky, giving the cabin a bit more character than what you can get from its competitors. The driving position is another thing we liked in the Mazda 2, as there are plenty of adjustments at the steering wheel and driver's seat to give you that optimal driving position.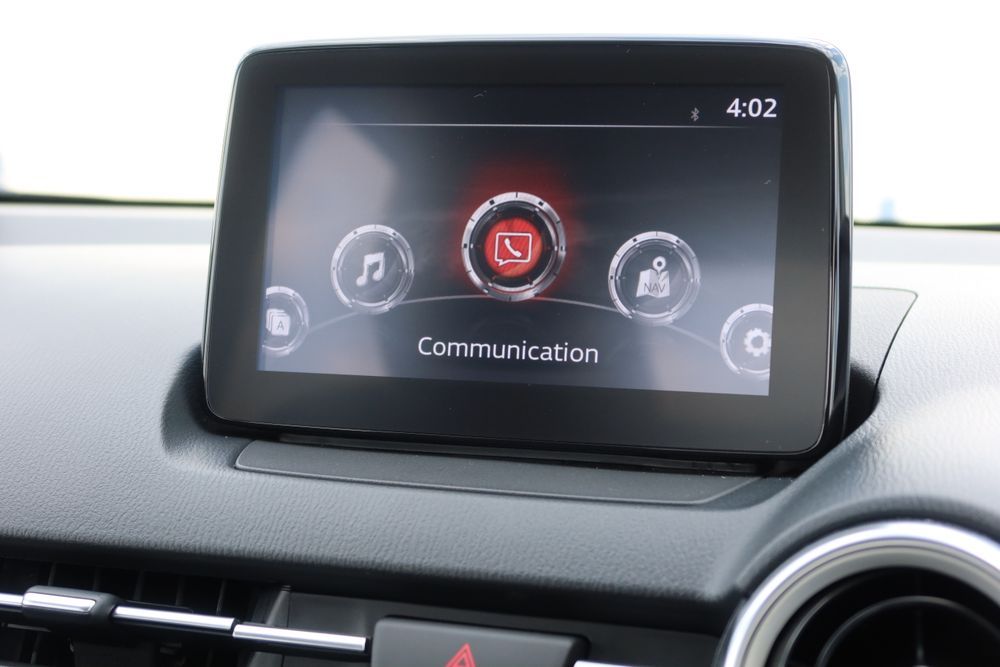 Speaking of driving positions, the infotainment screen is perfectly placed and is always in your eye line. It is also easy to navigate through an operable clickwheel in the middle of the console. The graphics do feel a bit dated, but the system connects to a phones swiftly and you'll be happy to know that it supports Apple CarPlay and Android Auto.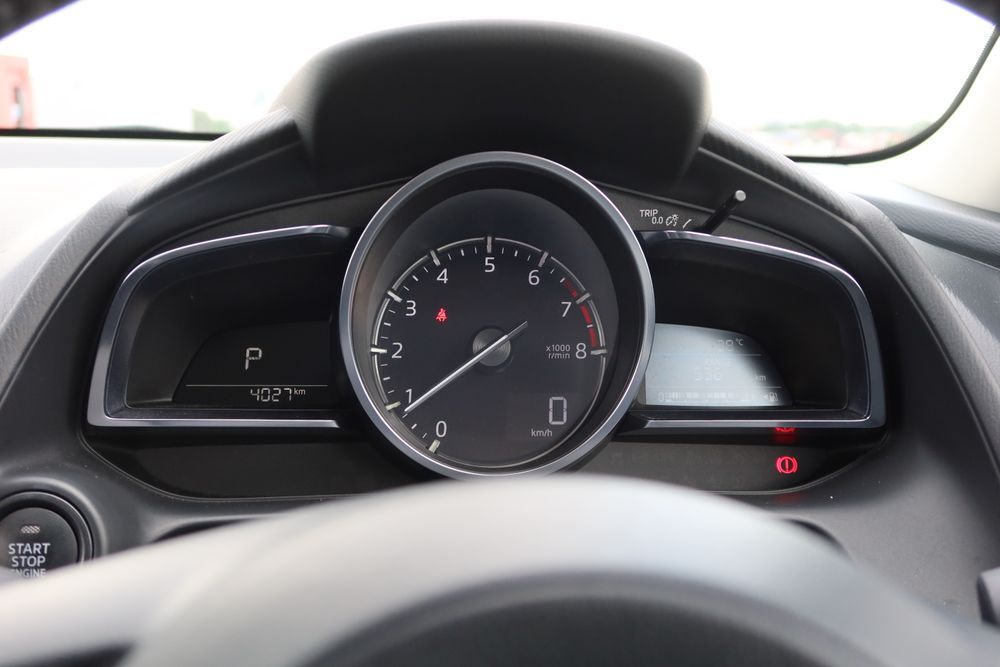 One of the areas where the Mazda 2 is lacking is its safety systems. With only two airbags and passive safety systems such as traction control, stability control and anti-lock braking system, it does make you wonder what you are spending your RM100k + on.
Well, what you are paying for is a fun and engaging B-segment sedan that will appease a true driver. You are also paying for five years of peace with Mazda's free service and maintenance, which includes everything from labour, parts, and lubricants. That's right, for five years, you are practically set and don't need to spend one RM.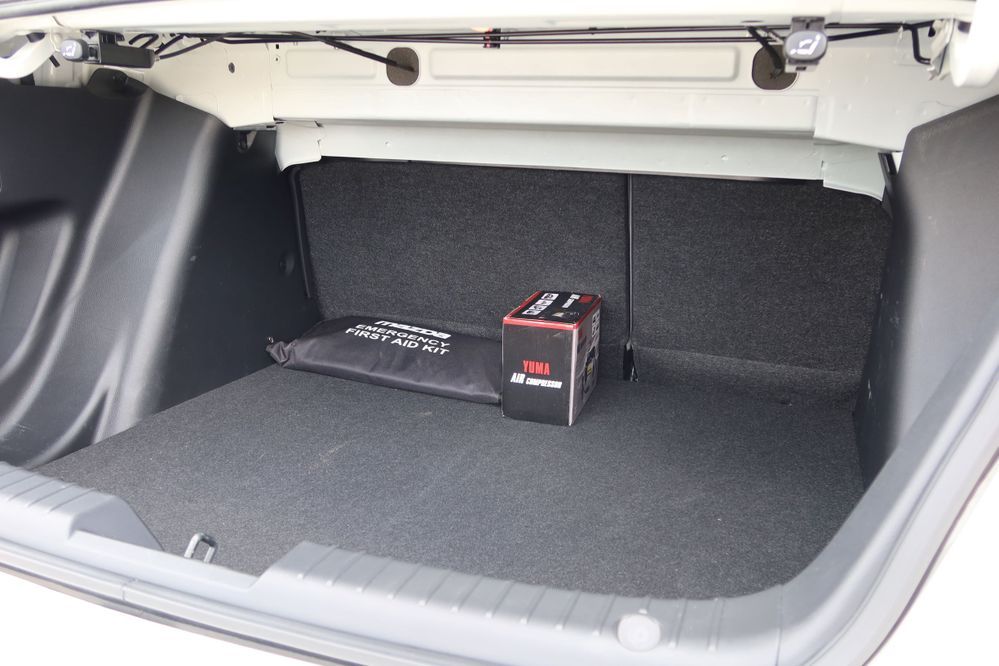 But the question and the elephant in the room still remains, are you willing to pay RM101k for a small sedan that isn't as practical as its competitors? That answer to that question really does rely on what you want to use the car for? If it's something to do with family, then no, but if its purely for driving pleasure and a fast roundabout vehicle, then the Mazda 2 sedan is the one for you.
Specifications
Engine: SKYACTIV-G 4 Cylinder 1.5-litre
Horsepower: 114 hp
Torque: 149 Nm
Safety: 2 airbags, ABS, DSC, EBD, EBA, TCS, ESS, HLA, ISOFIX
Price: from RM100,770

---
---
---
---
Comments