Perodua Ativa (D55L) vs Haval H1 - Mana Satu SUV Kompak Terbaik?
Buying Guides Dengan Perodua Ativa yang bakal dilancarkan pada malam Rabu (3 Mac 2021), jom kita bandingkan model tersebut dengan Haval H1, sebuah SUV kompak keluaran Great Wall Motors dari China yang kelihatannya seperti lawan sama taraf bagi Ativa.
---
Meskipun terdapat banyak gambar spyshot Ativa yang sudah tersebar di media sosial pada waktu ini, ada lagi perkara tentang Ativa yang tidak diketahui. Oleh itu, ayuh kita lihat dahulu perbezaan Haval H1 ini dengan Perodua Ativa berdasarkan gambar teaser yang telah dikeluarkan secara rasmi oleh Perodua tentang model ini seperti harga, prestasi dan enjin, ciri-ciri keselamatan, pilihan warna serta ciri-ciri lain.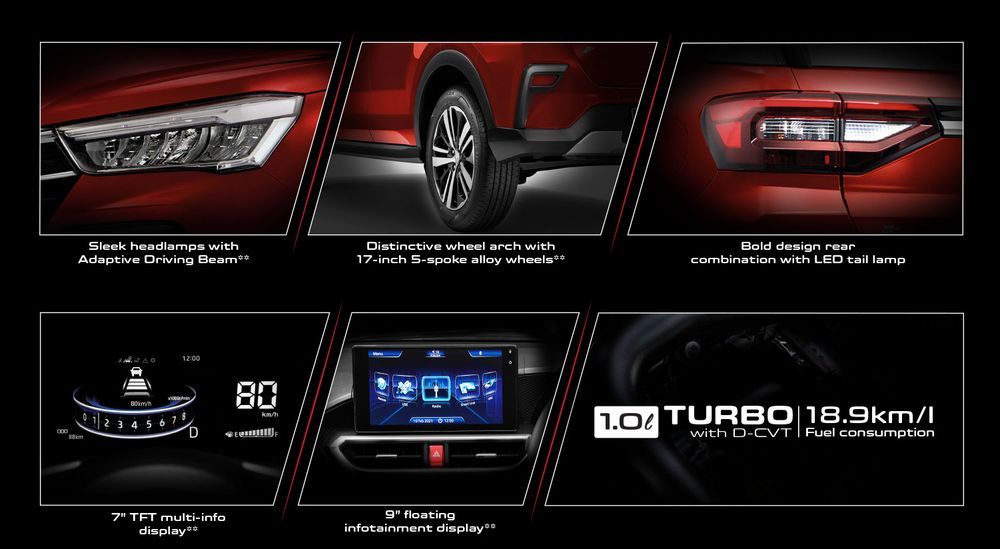 Untuk yang tak tahu tentang kewujudan Haval H1, model ini dah lama dah ada di Malaysia, cuma sebelum ini, ia dikenali sebagai GWM M4 sebelum penjenamaan semula sebagai Haval H1. Berikut merupakan perbandingan ringkas antara dua model ini:

Harga

Kedua-dua model ini menawarkan tiga varian berbeza bagi model mereka. Untuk Perodua Ativa, ia hadir dengan varian X (asas), H (pertengahan) dan AV (varian premium). Harga Ativa bermula daripada RM62,500 sehingga RM73,400 bagi varian tertinggi dengan penambahan warna dwi-tona.
Sementara itu, Haval H1 datang dalam varian Comfort sebagai varian asas diikuti dengan Premium (pertengahan) serta ELITE sebagai varian tertinggi. Harganya bermula daripada RM62,000 sehingga RM75,000. Jika dilihat pada harga, varian asas Haval H1 berharga kurang RM500 berbanding Perodua Ativa, namun varian tertinggi Ativa lebih murah dengan harga RM73,400 berbanding H1 dengan RM75,000. Walau bagaimanapun, harga Haval H1 masih belum dikemaskini oleh Haval di laman web mereka. Harga yang dinyatakan merupakan harga dari bulan Julai 2019.
Prestasi dan Enjin

Perodua Ativa (D55L)
Enjin: 1.0L Turbo DOHC 3-Silinder
Transmisi: D-CVT
Kuasa: 98PS/ 6,000 rpm
Tork: 140Nm/ 4,000 rpm
Penggunaan Bahan Api: 5.3L/100km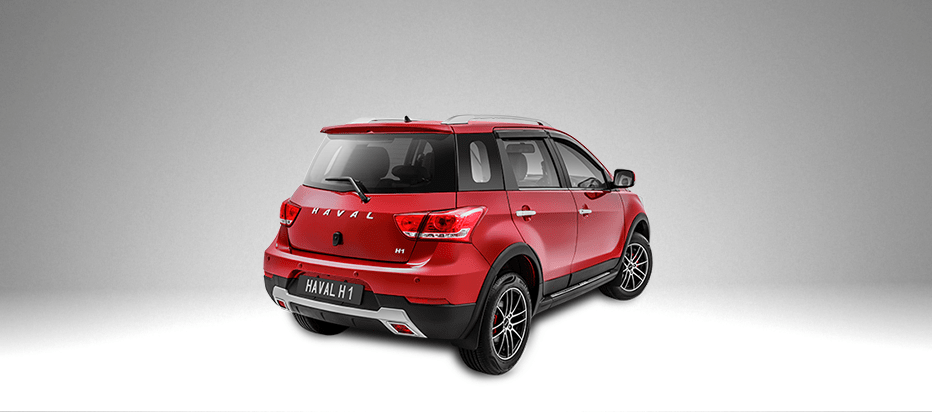 Haval H1
Enjin: 1.5 liter naturally-aspirated 4-silinder
Transmisi: (AMT) 6 kelajuan
Kuasa: 106PS/ 6,000 rpm
Tork: 136Nm/ 4,000 rpm
Penggunaan Bahan Api: 6L/100km
Haval H1 dikuasakan oleh enjin berkapasiti lebih besar berbanding Perodua Ativa dengan 1.5 liter 4-silinder sebaris DOHC Electronic Throttle VVT MPI Gasoline yang memberikan sehingga 106 PS pada 6,000 rpm dan 138 Nm tork pada 4,200 rpm. Jentera ini turut dilengkapi dengan sistem pacuan roda-hadapan dengan transmisi manual automatik (AMT) enam-kelajuan. Pada awalnya, ada pilihan transmisi manual untuk pasaran Malaysia, namun ia telah ditamatkan penghasilannya.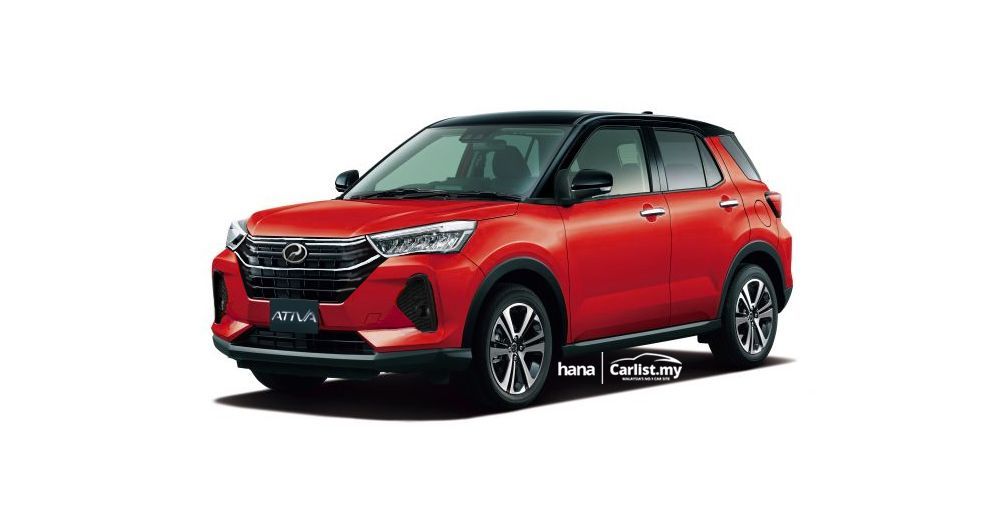 Sementara itu, Perodua Ativa muncul sebagai produk pertama Perodua yang menggunakan enjin dengan pengecas turbo. Enjin 1.0 liter 1KR-VET turbo dengan D-CVT yang digunakan pada Perodua Ativa menjadikannya kenderaan berenjin turbo paling murah di negara ini. Walaupun berkapasiti kecil, enjin ini mampu menghasilkan kuasa sebanyak 98 PS pada 6,000 rpm dan 140 Nm tork dari 2,400 hingga 4,000 rpm.
Dari segi penggunaan bahan api, Perodua Ativa lebih memberi penjimatan dengan memerlukan hanya 5.29 liter untuk setiap 100 km, berbanding Haval H1 dengan 6 liter bagi setiap 100 km dengan penggunaan emisi standard Euro IV. Apa-apa pun, ianya bergantung dengan cara pemanduan anda juga.
Dimensi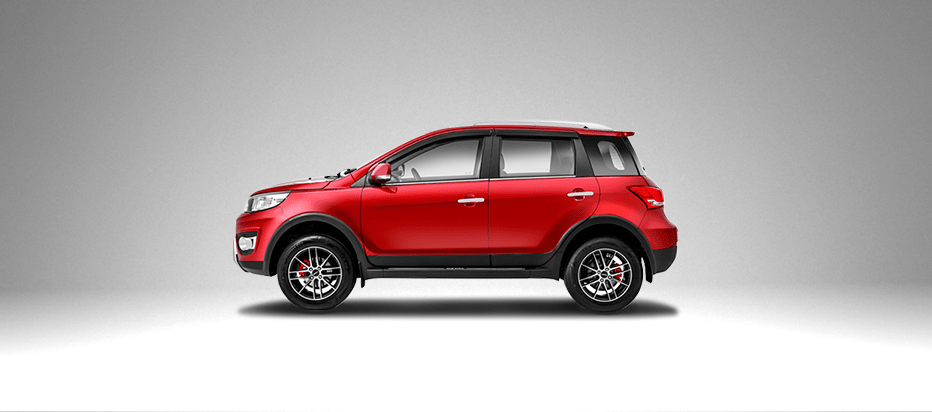 Haval H1
Panjang: 3,961 mm
Lebar: 1,728 mm
Tinggi: 1,617 mm
Jarak tayar: 2,383 mm
Berat: 1106 kg
Ruang But: 310 liter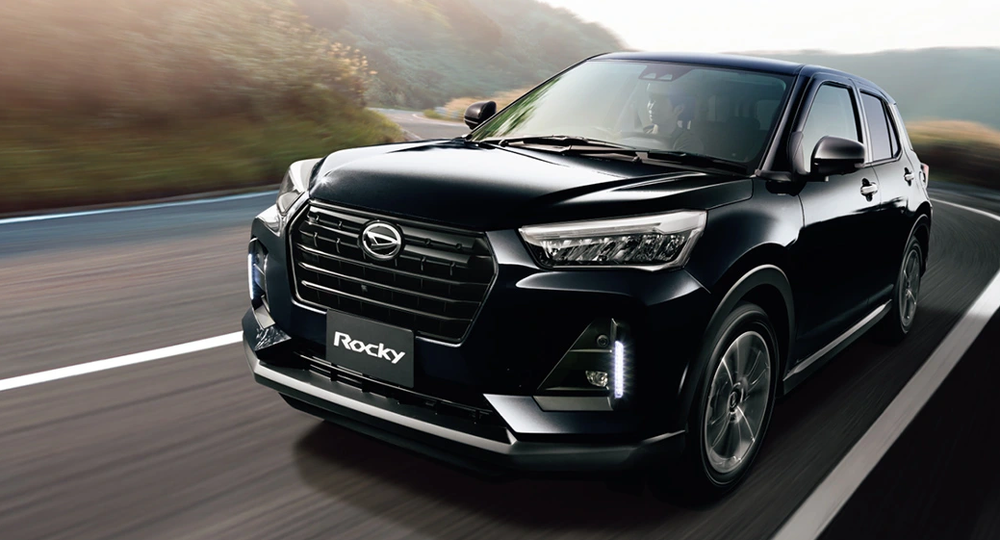 Perodua Ativa
Panjang: 3,995 mm
Lebar: 1,695 mm
Tinggi: 1,620 mm
Jarak tayar: 2,525 mm
Berat: 970 kg
Ruang But: 369 liter
Ciri-ciri keselamatan

Perodua Ativa datang dengan ciri keselamatan ASA bagi semua varian. Yang menariknya, ketiga-tiga varian itu turut menerima sistem Perodua Smart-Drive Assist seperti Lane Departure Warning, Lane Departure Prevention. Bagi varian AV, ia hadir dengan Adaptive Cruise Control, Lane Keep Control, Blind Spot Monitor serta Rear Cross Traffic Alert. Ianya merupakan sistem keselamatan termaju yang ada pada model Perodua buat masa ini.
Bagi Haval H1, ciri keselamatannya tidaklah sehebat Ativa. Mereka cuma mendapat tiga bintang ASEAN NCAP. Kesemua varian H1 kini ditawarkan dengan Kawalan Kestabilan Eletronik (ESC) selain dilengkapi ABS, EBD, Hill Start Assist, TCS Draft Control dan kamera undur. Boleh kata semua ciri-ciri keselamatan yang ditawarkan pada H1 turut tersedia pada Ativa, bahkan jauh lebih baik dan maju. Walaupun orang ramai teruja dengan kawalan pelayaran (Cruise Control) pada Perodua Ativa, Haval H1 dah lama ada ciri ini.
Ciri-ciri lain

Perodua Ativa menggunakan rekaan lampu LED hadapan yang menarik dengan sistem Adaptive Driving Beam. Dari segi reka bentuk lampunya, tidak banyak perubahan dengan lampu Daihatsu Rocky dan Toyota Raize.

Sementara itu, hampir kesemua varian Haval H1 menerima lampu utama halogen reflector dan lampu kabus. Hanya varian ELITE sahaja yang menerima penambahan lampu utama halogen dengan lampu posisi LED serta lampu nyalaan siang LED.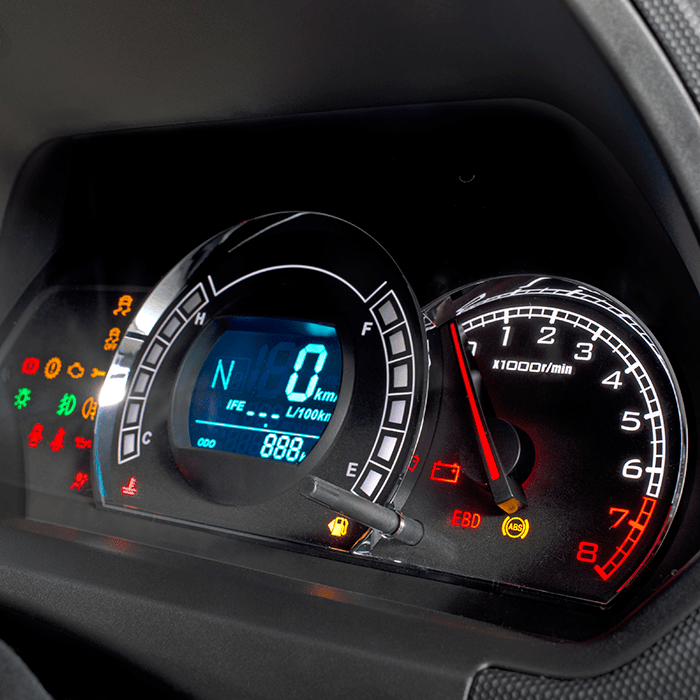 Di bahagian dalaman, untuk Perodua Ativa varian H dan AV, ia dilengkapi dengan panel instrument paparan multi-info 7.0-inci TFT. Secara mudahnya, panel instrumen yang terdapat pada Perodua Ativa jauh lebih baik berbanding Haval H1 (gambar diatas), yang kelihatan agak kuno dengan penggunaan meter analog.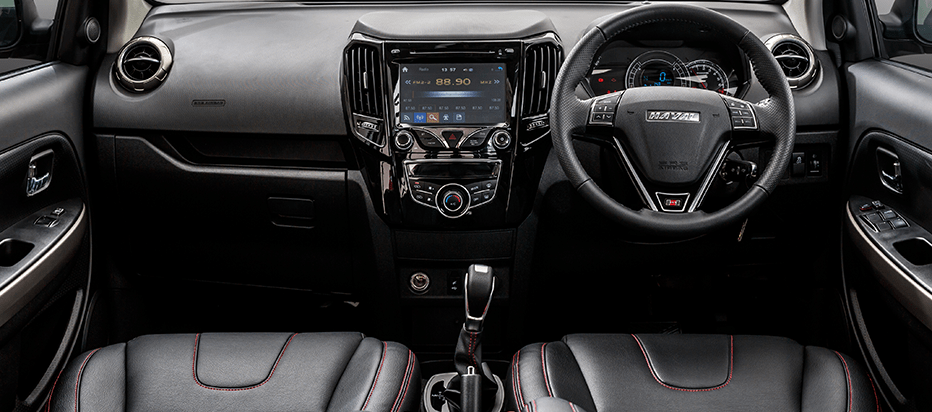 Haval H1, menggunakan Head Unit skrin sesentuh Android double-din yang tidak dilengkapi dengan padanan Apple Carplay. Manakala Perodua Ativa varian H dan AV pula bakal menerima paparan 9-inci infotainment terapung. Padanan Apple CarPlay atau Android Auto pada Ativa masih tidak diketahui. Harap-harap adalah.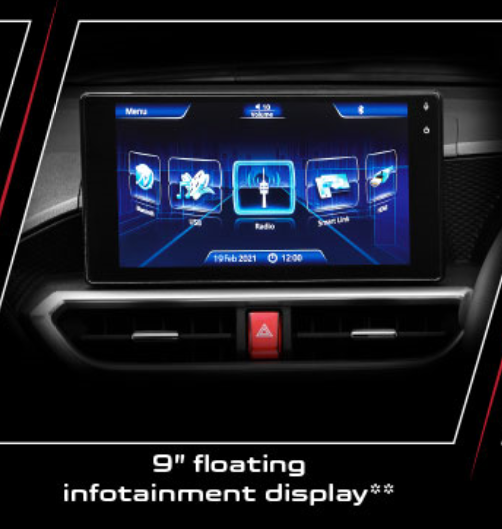 Waranti

Perodua menawarkan waranti selama 5 tahun atau 150,000 km untuk setiap pembelian Ativa. Haval pula menawarkan 7 tahun waranti dengan jarak perjalanan tanpa had. Dah lah 7 tahun waranti, tanpa had perjalanan pula tu. Kalau bab waranti ni Perodua kalah la dengan syarikat dari China ini.
Warna
Perodua Ativa

Haval H1
Haval H1 hanya menawarkan empat warna iaitu merah, oren, silver dan putih. Perodua Ativa pula hadir dengan lima pilihan warna iaitu, merah, biru, kelabu, putih dan silver. Ativa turut menawarkan warna dwi tona, dimana bumbung Ativa akan dicat warna hitam seperti Proton X50. Pilihan dwi tona seperti itu tidak ditawarkan pada Haval H1.
Kesimpulan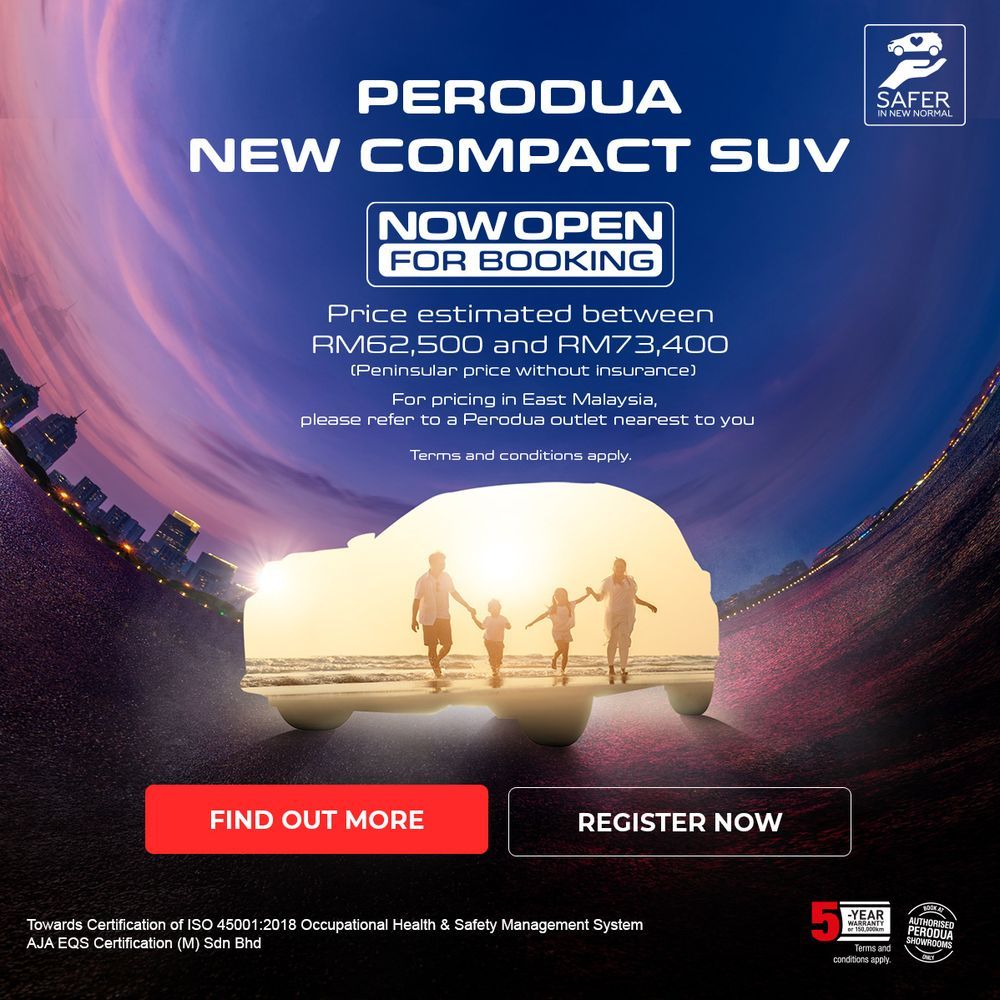 Sejujurnya, di atas kertas, Perodua Ativa muncul sebagai SUV kompak yang lebih baik berbanding Haval H1. Mana taknya, Perodua Ativa pun bakal dilancarkan pada tahun ini. Jadi padanlah kereta baru dengan ciri-ciri yang lebih moden dan terperinci selaras dengan pembangunan kereta maju.
Dengan tawaran turbo dan lebih penjimatan bahan api, enjin dan prestasi Ativa kelihatan lebih berbaloi berbanding H1. Berdasarkan info atas kertas, memang Ativa lebih superior. Tapi kalau dah dapat lenjan Ativa puas-puas nanti, baru tahu sama ada boleh pergi atau tidak enjin turbo tersebut. Walau bagaimanapun, seorang penulis kami telah pun memandu uji Perodua Ativa ini. Nak tahu lebih lanjut tentang pemanduan Ativa, boleh baca review beliau di sini: Pandu Uji: Perodua Ativa 2021
Perbandingan lebih mendalam dan terperinci akan diberikan setelah pelancaran Ativa nanti. Berdasarkan perbandingan ringkas ini, Haval H1 atau Perodua Ativa?
For more latest car news, reviews, car buying guides and videos visit us at Carlist.my Auto News.
Check out all the best new & used car deals in Malaysia at Carlist.my.
Sell your car fast with the best offer? Visit us at CarlistBid.my.
Get the latest new car promotions at New Car website now.
---
---
---
---
Comments