Porsche Taycan Is Coming To Malaysia In 2020, SDAP Preparing Support Infrastructure
Auto News Said to be the car that will show Tesla how electric vehicles (EVs) are supposed to be, the all-electric Porsche Taycan (pronounced as tie-khan) is set to go on sale in Malaysia sometime in 2020. Globally, the car is not available for sale yet as it's still under development and is not expected to go on sale in Europe until later this year. As such, prices have yet to be announced and details are short.
What we know so far is that it will be come with all-wheel drive, driven by a pair of electric motors producing over 600 hp in combined output. The sprint from 0-100 km/h will be achieved in under 3.5 seconds, while driving range will be in excess of 500 km. In terms of design, it will closely resemble the Porsche Mission E Concept (below).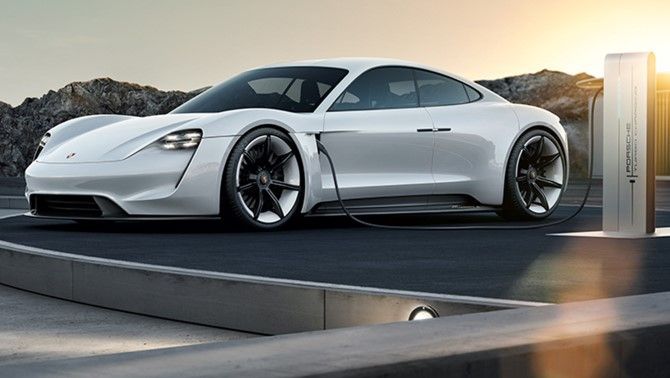 It will ride on an all-new platform that places the battery under the floor, and when charged with a suitably equipped fast charger, it can deliver 100 km of driving range with just four minutes of charging. A full charge can be completed In under 20 minutes.
Prices will be highly dependent on a local country's tax structure but in the US where Porsche dealers have already started accepting orders for the car, US customers are being told that the Taycan will be priced between a Cayenne and a Panamera.
It's hard estimate how much will the Taycan cost in Malaysia as our import and excise duty structures are based on engine capacity, and the Taycan doesn't have any.
We expect the government will most likely tax the vehicle using some form of equivalency formula based on the car's power output. This is the same method used by JPJ when registering the previous generation Nissan Leaf and Mitsubishi i-MiEV, both of which were launched during the period when import and excise duty were exempted for all electrified vehicles, even if it's an imported model. The Leaf for example, was taxed by JPJ as a 1.8-litre car.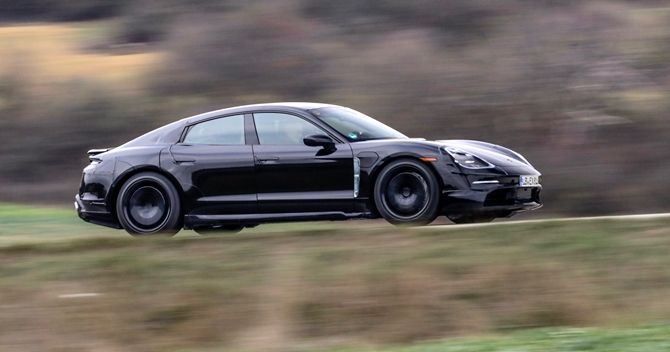 Prototype Taycan shown
As Sime Darby Auto Performance (SDAP) is an authorized importer and distributor, the task of importing a particular model will be more complicated in comparison to the parallel importer down the street. SDAP needs to guarantee the cars it sold for at least four years, and be equipped to provide the necessary after-sales support.
As you can imagine, supporting an all-electric car like the Taycan is going to be very different from its regular models.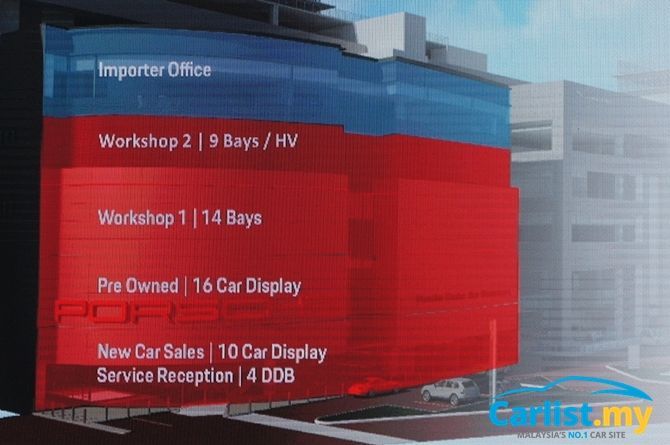 The company will soon be relocating Porsche Centre Glenmarie, which also serves as its head office, to a new six-storey facility in Ara Damansara by the third quarter of this year.
The new facility will house 23 service bays spread across two floors. It will also serve as SDAP's competency centre for electrified Porsches, capable of carrying out major repairs on electric Porsches.
At the same time, all Porsche centres nationwide, which will expand to four outlets by Q1 2020 with the opening of Porsche Centre Johor Bahru, will be upgraded to carry out minor repairs for electrified Porsches.
Separately, the company is also working to setup fast charging facilities along the North South Highway.
Processes to recycle/dispose high voltage batteries will also need to be put in place before SDAP is approved to sell the model by its principal at Porsche AG.
Beyond the Taycan, Porsche has also confirmed that a grand touring (Porsche refuse to call it a wagon) Taycan Sport Turismo variant will also follow soon.
---
---
---
---
Comments