Porsche Took The Cayman GT4 RS Ice Racing To Prove eFuels Work
Auto News Porsche is ready to prove to the world how much potential their renewable synthetic fuels have, and expect to be on target to produce 130,000 litres of the stuff in 2022 with production ramping up significantly after that.
---
Zuffenhausen is big into what they call eFuels, essentially a synthetic, renewable, and sustainably produced substitute to petrol that can be used in today's engines with zero-to-minimal modification that also delivers significantly reduced carbon emissions.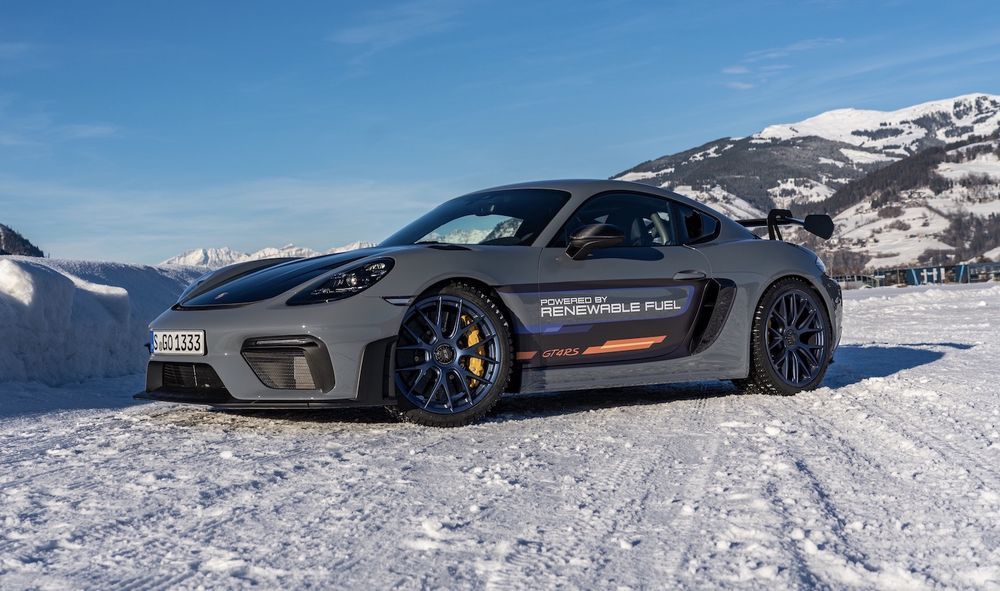 To prove the viability of this, they took several units of the Cayman GT4 RS and GT4 Clubsport high up into the Austrian Alps for an ice race.
At Zell am See, and powered entirely by Porsche's eFuel, the mid-engine performance Porsches were expectedly faultless.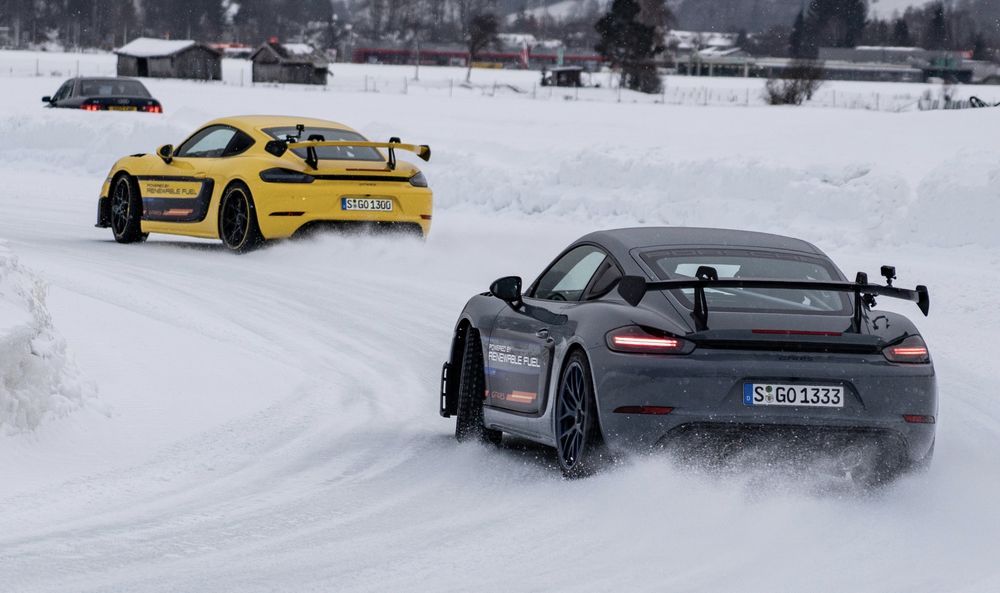 The biofuel substance itself is made from food waste products that were produced using electricity generated by wind power in a dedicated plant in Chile, making the process itself nearly completely carbon neutral. The resulting e-methanol is further synthesised into petrol that's fully compliant in all modern engines, even in racing.
The transition to electric mobility is one they're still committed to, but it's clear that this will not happen fast enough to achieve the goals set out by the Paris Agreement.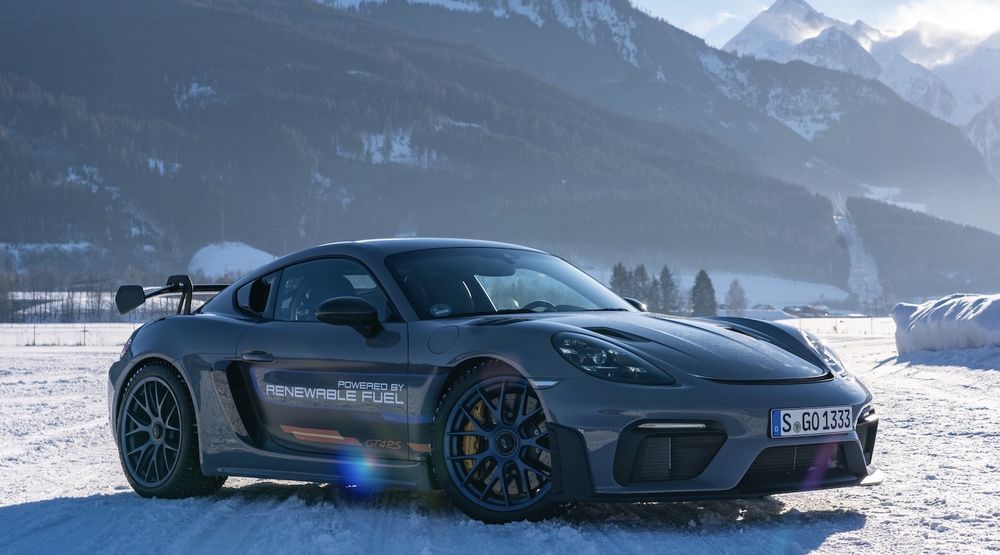 Additionally, this shift will inevitably happen at varying rates in different regions, meaning the combustion vehicles we rely on today will remain on the roads for quite some time.
Porsche sees the development of carbon-friendly, environmentally sound, and renewable fuels as essential in the global journey toward the reduction of humanity's carbon footprint, allowing the some 1.3 billion existing vehicles on the road to make their own contribution to the planned rapid CO2 decline without forcing everyone to buy and use an EV.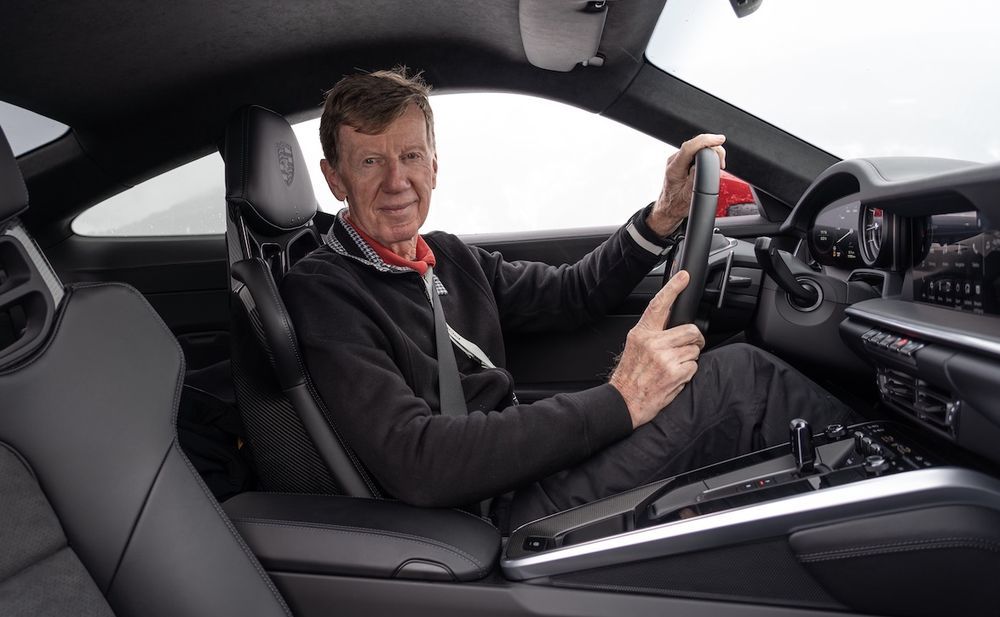 "We urgently need a solution for the sustainable operation of existing fleets," stresses rally legend Walter Röhrl. "This goal can be achieved with green fuels, which are a sensible complement to electric vehicles."
"It's a great hope of mine that in the future I will be able to drive old cars without a bad conscience because I am running them on eFuels," adds Röhrl. "Fuelling a 50-year-old car with eFuels – that's pure sustainability."
---
---
---
---
Comments