Porsche Unveils Panamera Turbo S E-Hybrid Sport Turismo
Auto News It was only a matter of time before Porsche brought the plug-in hybrid system to their top-of-the-line performance models. Well, we say this but the 918 Hybrid was one such example, although the same treatment has now been extended to the Panamera Sport Turismo.
This comes in the form of the Panamera Turbo S E-Hybrid Sport Turismo, which is to say it has the Turbo S powerplant but with the E-Hybrid system working in tandem for... better efficiency.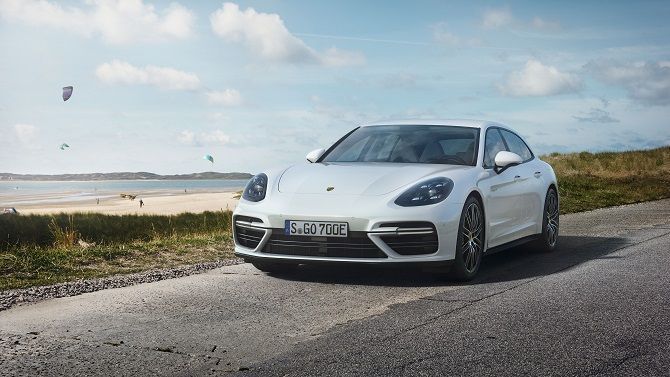 The numbers, are of course the biggest things that matter. The total system output is 680 hp with 850 Nm available from just off idle, courtesy of those extremely potent electric motors. Even if your batteries are entirely depleted, the petrol powerplant alone pushes out a solid 550 hp.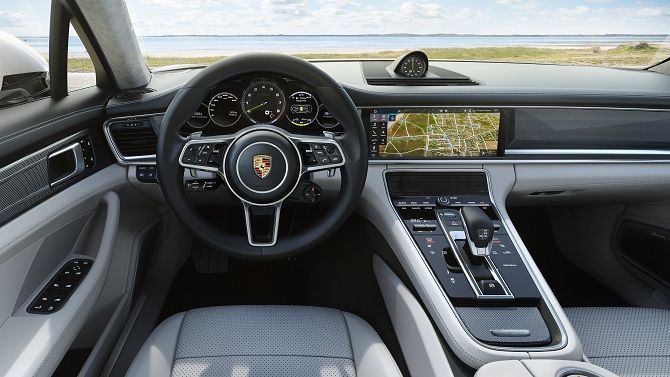 In terms of acceleration, the Panamera Turbo S E-Hybrid Sport Turismo will hit 100 km/h in just 3.4 seconds, or 200 km/h in just 11.9 seconds. The rated top speed is a whopping 310 km/h, although where you would ever need that kind of speed is beyond us.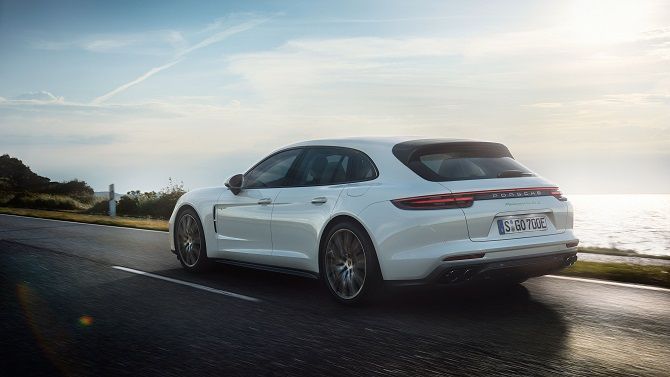 On European testing cycles, it is capable of running on just 3.0 litres of fuel for 100 kilometres of driving- assuming you keep that battery charged. There is a maximum range of 49 kilometres on electric power alone, with a top speed of 140 km/h.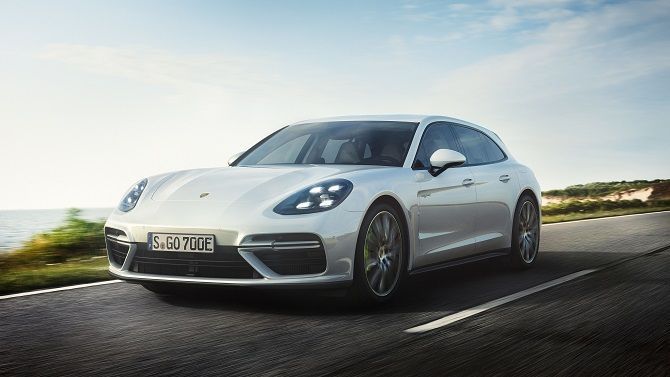 The hybrid system is also coupled and decoupled with an Electric Clutch Actuator, resulting in quick response times. Charging the battery from empty to full will take between 2.4 and 6 hours depending on the charger and power connection used.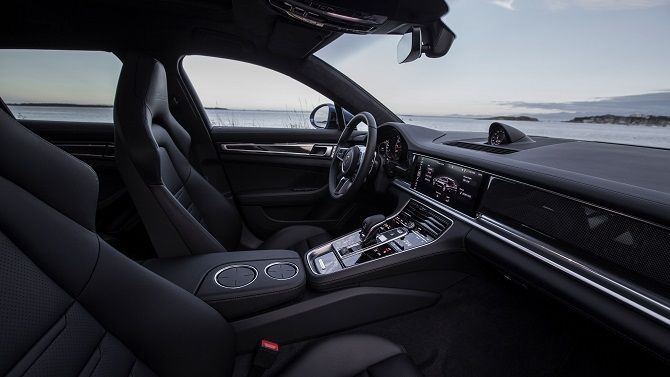 As for the rest of the car, it's pretty much the same as it was before. The Sport Turismo form was the long awaited wagon version of the Panamera, and sufffice to say Porsche didn't disappoint. It sports a 4+1 seating configuration- that is to say 2 front occupants, 2 rear occupants, and 1 person squeezed in the middle of the rear.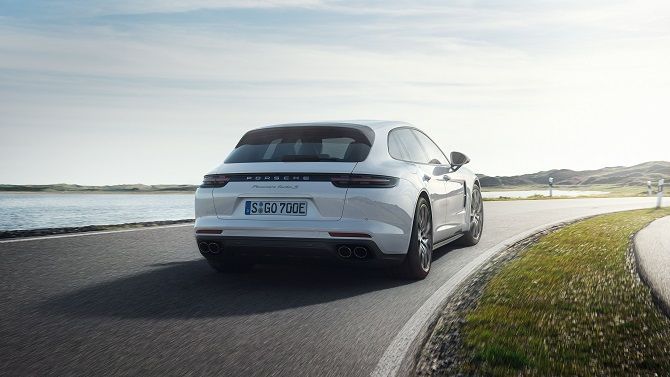 There is also a tilting roof mounted spoiler for variable downforce. On the whole, the most powerful Panamera Sport Turismo has just become a lot more environmentally friendly... that is, if you choose to use it that way.
---
---
---
Comments