Proton Offers Customers Free 30 Points Safety Inspection In Conjunction With 30th Anniversary
Buying Guides As part of Proton's 30th anniversary since the first Saga rolled out in 1985, the national car maker is giving back to customers by providing free 30 points safety inspections at all of its authorised service outlets nationwide, in its bid to promote the awareness on vehicle safety of its customers.
Ongoing from now until 31 October 2015, the comprehensive 30 points inspection will include checks on fluid level, battery, wiper blades, radiator cap, pedal operation, suspension system, steering linkage and ball joint system, cooling system, fuel and brake systems as well as tyre pressure (including spare tyres).
Customers will also be provided free consultation on engine and car maintenance, as well as being educated on how to identify genuine parts from imitation parts. Discounts on selected parts will also be offered.
"In previous years, Proton has been offering between 18 to 20 points free inspections to our customers. However, in conjunction with the 30th anniversary celebration this year, we have increased the inspection to 30 points to give a more in-depth check on customers' cars. This is partly our way of saying thank you to our customers," Dato' Abdul Harith Abdullah, CEO of Proton said.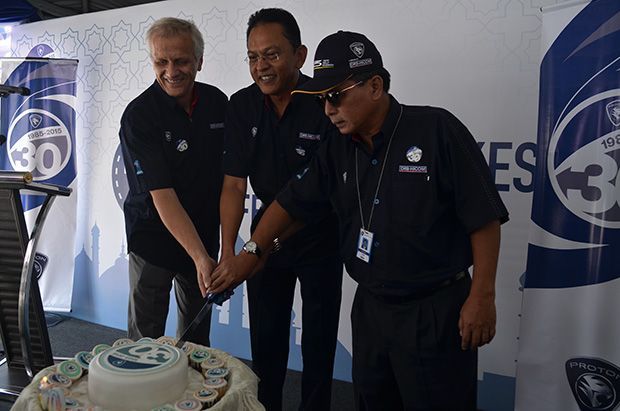 Proton will also station teams at five different areas consisting of Petronas stations and an R&R area to cater to the needs of customers who are already on the way back to the their kampung or holiday destination.
In addition, customers who take advantage of the free inspection at these areas will also receive a goodie bag. This extension of the programme will be held on 9-15 July 2015, from 3pm to 7pm and is jointly organised by Proton with Petronas Dagangan Berhad.
Locations and dates of the venues for Proton's Free 30 Points Safety Inspection are as listed below:
Central Area (9, 10 and 11 July 2015)
Petronas KM 15.3, NKVE Damansara Station.
North-South Highway (13, 14 and 15 July 2015)
East-Coast Area (13, 14 and 15 July 2015)
Petronas Tok Giring, Terengganu.
R&R East Coast Highway, Gambang, Pahang.
South Area (13, 14 and 15 July 2015)
Petronas Station Seremban, Negri Sembilan
---
---
---
---
Comments