Proton Search Contest – Pensioner Wins Brand New Saga
Auto News A former civil servant is rewarded for his undying loyalty toward his 31-year-old Proton Saga which he bought brand new in 1985 continues to own today. Mohd Isa bin Ibrahim Shah, 85, is the Grand Prize winner of the Proton Search Contest 2016 that ran earlier this year.
In his submission, Mohd Isa told a touching story on how the Saga not only served the needs of his family, but also dutifully helped him in his charitable work for indigenous folks, which he still carries out today.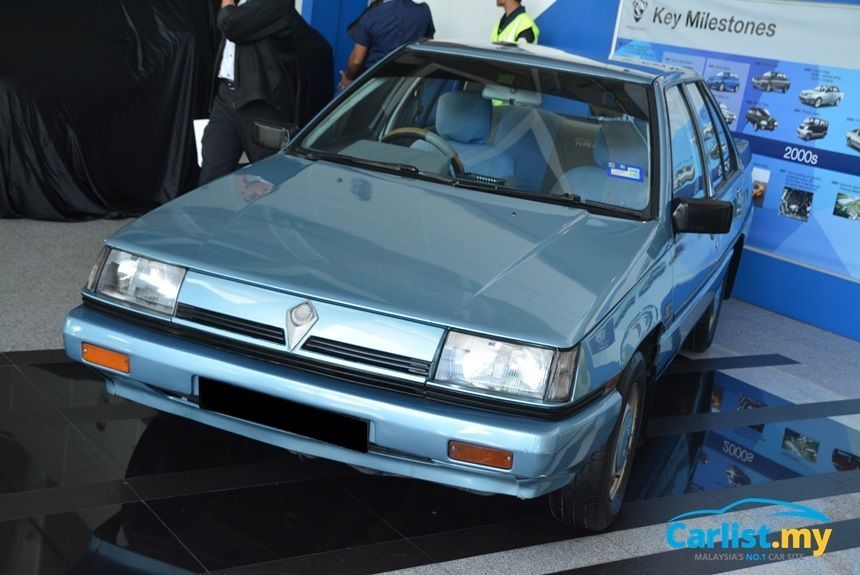 As Grand Prize winner, Mohd Isa not only receives a brand new third-generation Proton Saga, he also gets a free makeover worth RM5,000 on his current car which, whilst not in showroom condition, is in extremely good keep and is functional as a daily driver.
Alongside Mohd Isa are ten consolation prize winners, all of whom own units of the first generation Proton Saga from 1985 to 1986. These ten consolation winners will have their cars refurbished like Isa's and receive cash prizes of RM5,000 each. Additionally, Isa and the ten consolation prize winners were given a tour of Proton's Shah Alam plant.
The ten consolation prize winners are:
Abdul Razak bin Ahmad, 1985 Saga
Azizah binti Junid, 1985 Saga
Ishrat Banu binti Hassan, 1985 Saga
Mohd Jamil Chew bin Abdullah, 1985 Saga
Mustapa bin Kassim, 1985 Saga
Wong Sok Kim @ Wong Sok Kum, 1985 Saga
Govindarajoo s/o Periasamy, 1986 Saga
Mohd Tajuddin bin Idris, 1986 Saga
Samian bin Sawiyo, 1986 Saga
Tangaras s/o Doraisamy, 1986 Saga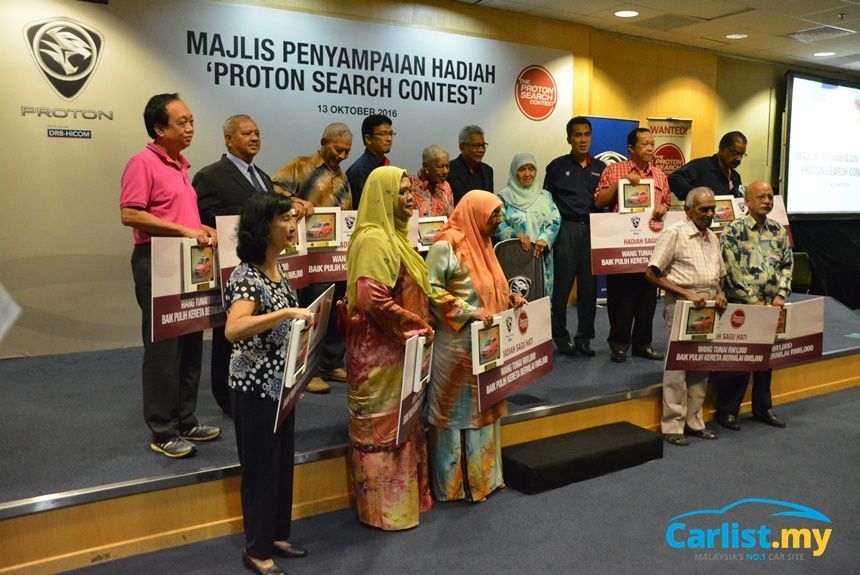 The Proton Search Contest ran for a period of 13 weeks from 8 March to 8 June 2016. It received a total of 866 entries from Proton owners across the country with vehicles produced from 1986 to 2012.
The contest was organized to search for the longest single-owner Proton car that is still running. Contestants were required to share warm memories of their cars either through written stories or short videos.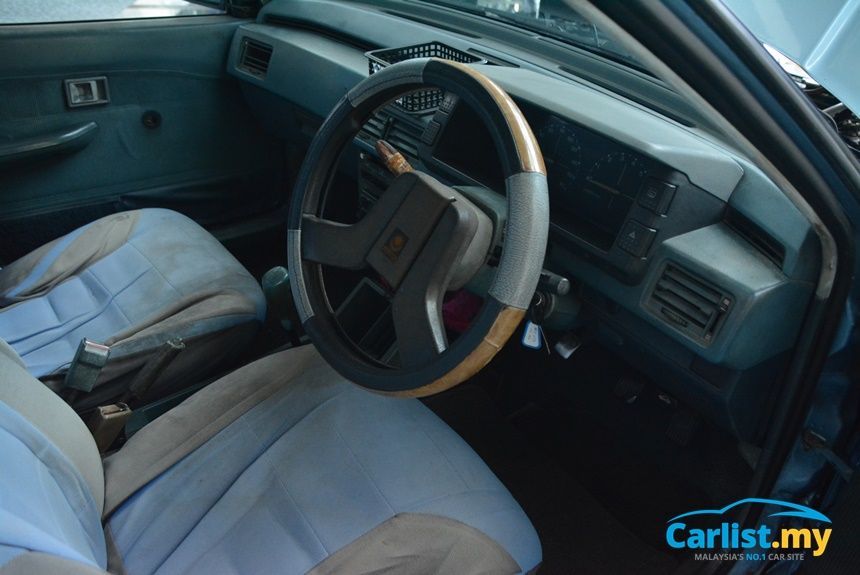 "We were very encouraged by the overwhelming submissions from our loyal customers and supporters. It is also heartening to see that the number of 1985 Saga which are still plying our roads clearly show that our cars are very reliable and have played a significant role in enriching the lives of these owners with their various recollection of their most precious moments with the cars," said Dato' Radzaif Mohamed, Deputy Chief Executive Office of Proton.
He further added, "The Contest brought many of the oldest single owners of Proton cars to share their wonderful stories which many Malaysians, I believe, are able to relate and connect with. This certainly resonates with our objective of producing affordable cars with the best value and quality for our customers."
---
---
---
---
Comments