Review: 2016 Maserati Quattroporte – As Italian as You Would Expect
Reviews While Ferrari and Maserati may have ties in terms of history and ownership, the two companies could not be further apart. Ferrari was focused on building sports cars, aggressive machines for the track, while Maserati focused more on grand tourers. While Fiat-Chrysler Automobiles (FCA)has strong control over the direction of the Italian brand, they still have a small amount of leeway when it comes to product development.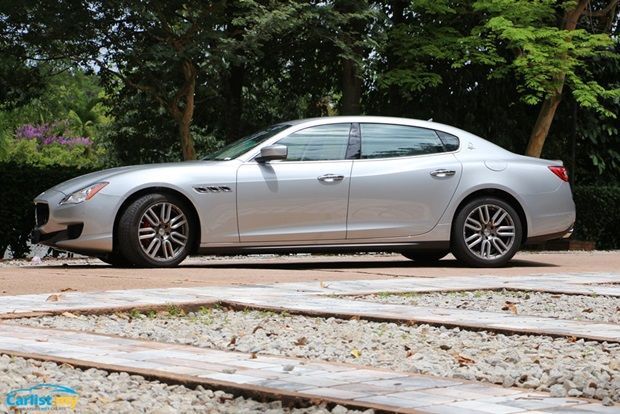 Nowadays, Maserati is focused on expanding their product range- first with the fun-sized Ghibli and then with the Levante- a crossover with a can-do attitude. Speaking with some of Naza Italia's product managers, it was made clear that the waiting list for both the Ghibli and Levante are decidedly long due to their huge popularity across the world- to the point where they have had to sell their showroom units as well in order to accommodate customers. The introduction of the Ghibli more than doubled Maserati sales through 2014, and the Levante is set to push this figure to even greater heights as we go into 2017.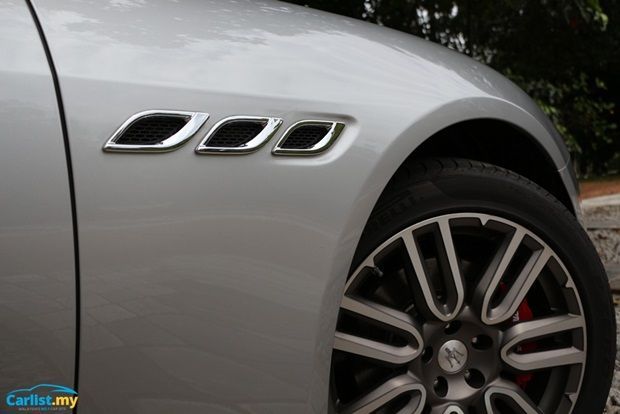 While we were initially meant to test the Ghibli, the particular test unit had been purchased. So we got behind the wheel of a Quattroporte instead- a base model, no less- but it was an interesting first look at Maserati's products. The Quattroporte is going to receive an update for 2017 towards the end of this year, and customers should be able to view the forthcoming model around November or December. This model is the last of the 2016 units, and pricing for the 2017 units has yet to be announced.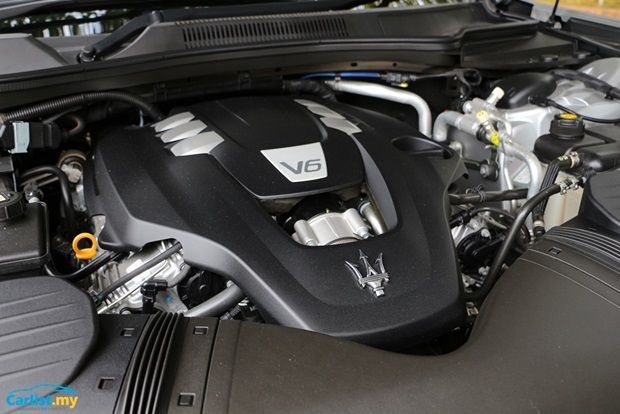 Specifications
Engine: 3.0-litre longitudinal V6 twin-turbocharged
Power: 410 hp @ 5,500 rpm
Torque: 550 Nm @ 1,750 rpm to 5,000 rpm
Transmission: 8-speed ZF Automatic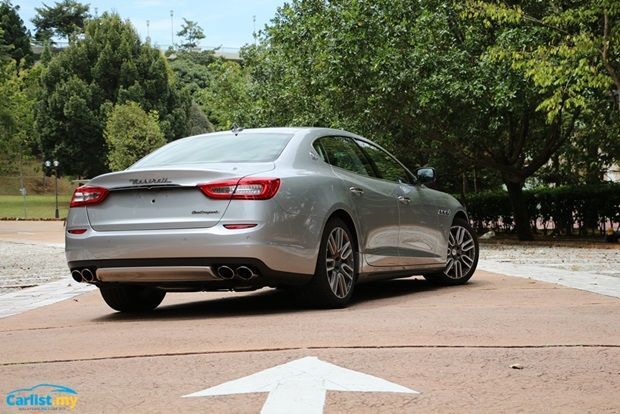 What you see here is the sixth generation Quattroporte, which is larger and more luxurious than ever. The Quattroporte was their first saloon model that came about in the 1960s, but since the Maserati brand changed ownership frequently over the years, the Quattroporte lineage is as convoluted as cars come. With this generation comes the introduction of serious platform sharing, as the Maserati Ghibli and the Alfa Romeo Giulia sit on modified versions of the Quattroporte platform.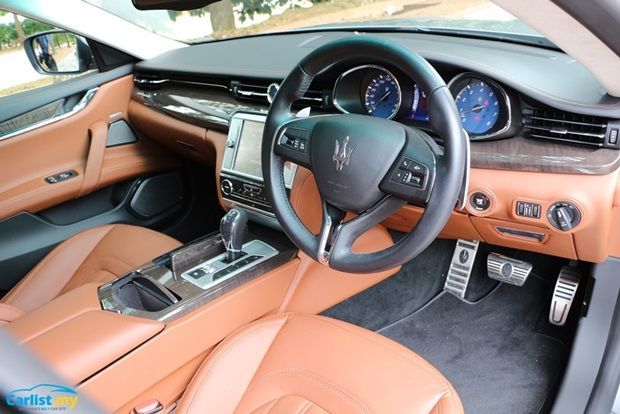 This variant comes with a 3.0-litre twin-turbocharged V6 engine, which is a fairly punchy engine. It produces a solid 410 hp and 550 Nm of torque from 1,750 rpm to 5,000 rpm, which is the kind of performance you need when propelling a car that weighs north of 2 tonnes. This is in contrast to the Quattroporte GTS, which comes with a 3.8-litre twin-turbocharged V8 that puts out a whopping 530 hp and 6,500 Nm from 2,000 rpm to 4,000 rpm- a true beast of a car.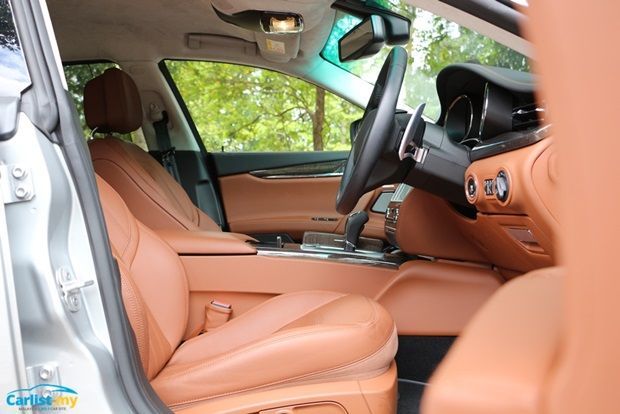 Paired with this is the 8-speed ZF automatic gearbox that needs no introduction. It's in everything from the BMW 316i to the Audi RS 6s, and the gearbox is as quick and smooth as ever. The combination of engine and gearbox propels the Quattroporte to illegal speeds in no time at all: 0-100 km/h is done in 5.1 seconds, and the top speed is a quoted 284 km/h.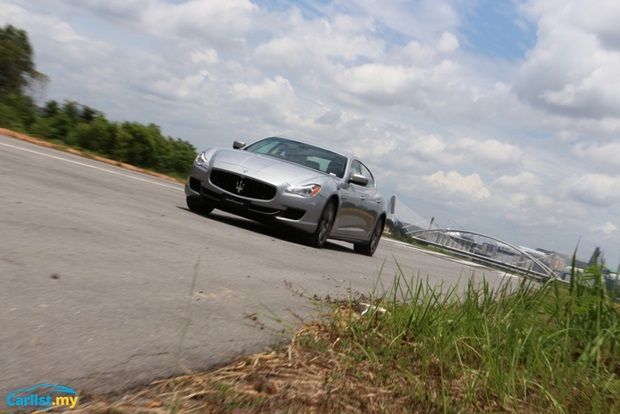 As a car to drive, the Quattroporte is very GT in its operation. No matter which settings you put the suspension and powertrain in, it still errs on the side of soft and floaty- more perhaps to do with its hefty kerb weight and long overall length. The controls aren't particularly sharp or aggressive, making it easy to drive in most situations but a little imprecise on the edge.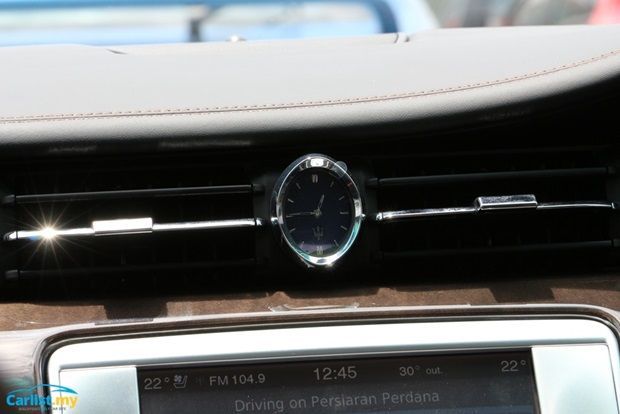 As much as we want to attribute "Italian design" to the styling, the Quattroporte is a little out of date no matter how you cut it. The individual components are competent and solid, but the way everything comes together- from the materials to the build quality- leaves a little to be desired. It is here that you begin to understand and appreciate the Teutonic brilliance that comes from German product offerings, even if they may be regarded as a little cold and emotionless.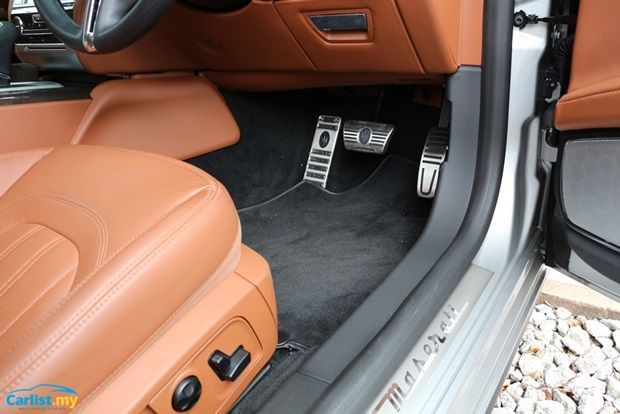 There's quirkiness beyond the design as well. If you find yourself driving a Quattroporte, over time you will realize that the steering wheel, pedals, and seat are all slightly misaligned. It provides an awkward driving position that isn't as noticeable at first, but becomes bothersome and tiresome after prolonged periods on the highway. It's a little like how classic Porsches have offset pedals, but it is 2016 and we shouldn't be subject to this kind of gimmickry.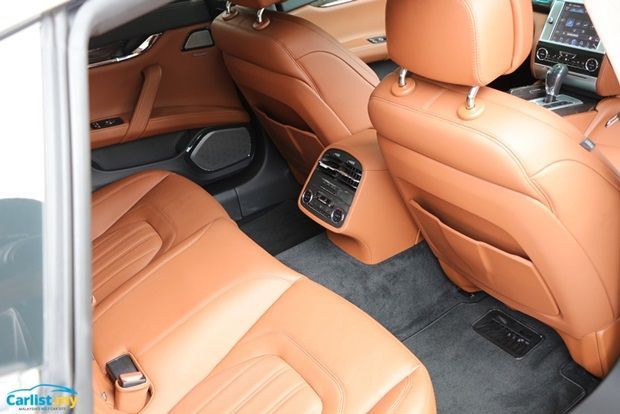 And yet, there's still something distinctly special about it. It's not in any particular quality that you can see or touch, but rather in the intangible. It's a car that combines high performance with the Grand Tourer form. It's a car that, for all its oddities, still manages to command an air of elegance when you pull up to the valet. It's quick enough to shorten long haul trips, but it's comfortable at low speeds as well in a way that most high performance cars aren't.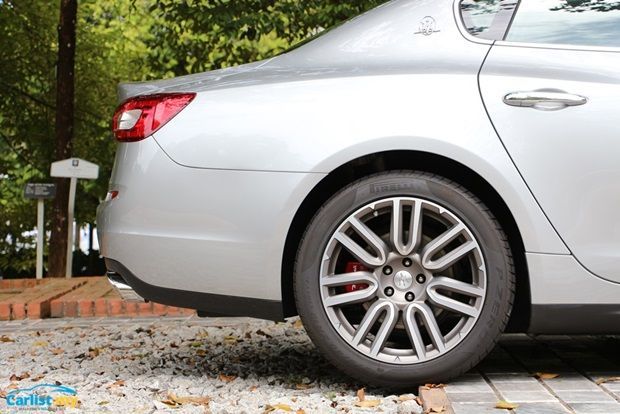 If you want to buy one of these, they're all sold out for 2016. But the good news is the 2017 model is coming to our shores soon, with an updated powertrain and features to bring it up to speed. Unfortunately, if we do a little bit of comparing with what other manufacturers will offer in the coming year, it's a little difficult for the Quattroporte to compete.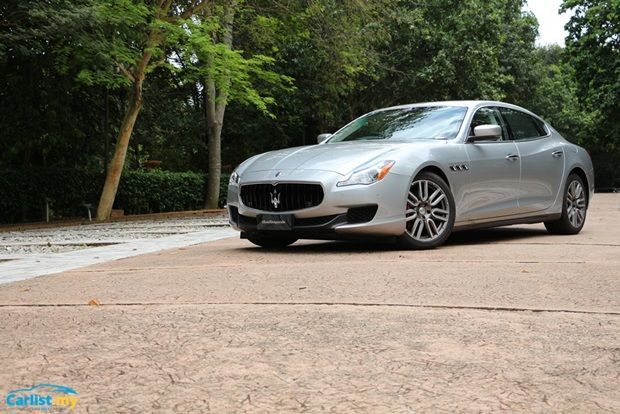 Porsche will be bringing out their new Panamera, and the BMW 6-Series Gran Coupe is still a solid contender when it comes to 4-door GT cars. Both options will no doubt be better equipped and have better handling- and it's a little unfortunate for the Quattroporte that it is a ways away from a full model change. In the meantime, hopefully Maserati will focus on their newer Levante and Ghibli models in order to keep the brand going and to provide direction for their future products.
---
---
---
---
Comments