Review: 2017 Mercedes-AMG C63S Coupe (C205) – Brute Force In Svelte Clothing
Reviews The concept of having big engines powering small cars has been amusing enthusiasts for some time even if it might not be regarded as politically correct this day and age. Still, these concerns did not perturb Mercedes when it plonked a big 6.2 V8 into the C-Class' diminutive body to give us the first C63 AMG.
The arrival of a new C-Class in 2015 inevitably necessitated the development of a new AMG flagship to go with it. The C63's popularity ensured the name was preserved along with the V8 engine configuration, but the inevitable downsizing had to happen, with engine capacity reduced from 6,208 to 3,982cc.
A pair of turbochargers make up for the loss of displacement, but is it enough to preserve the brutish charm for which the original C63 was much loved? We drive the newly-launched AMG C63S Coupe to find out.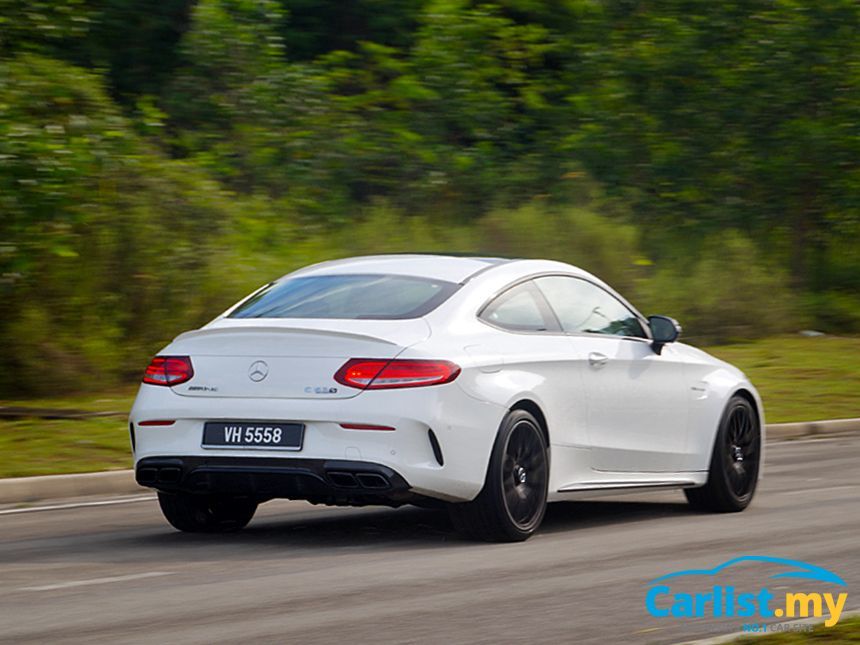 Specifications:
Price: RM773,888 (CBU, OTR without Insurance)
Engine: 4.0-litre, V8 Longitudinal, Twin Turbocharged, Petrol Direct Injection
Power: 510hp @ 5,500 – 6,250rpm
Torque: 700Nm @ 1,750 – 4,500rpm
Transmission: 7-speed multi-clutch automatic, RWD
Safety: 7 airbags, autonomous emergency braking, Distronic Plus, Steering Assist, queue assist, blind spot warning, lane keeping assist, Brake Assist Plus, Cross-Traffic Assist
Origin: Fully imported from Affalterbach, Germany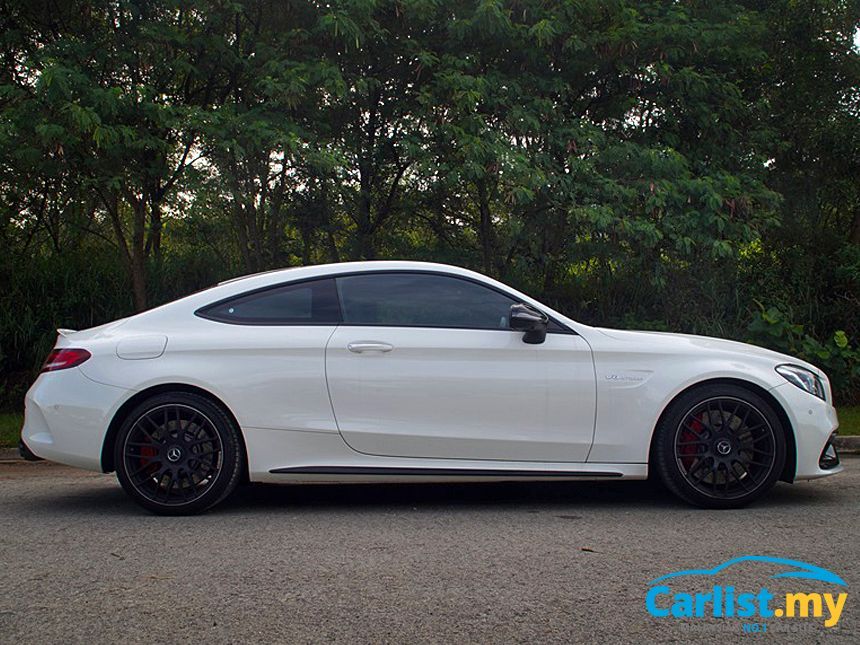 Overview
As is usual practice in recent times, Mercedes-Benz Malaysia went to town in specifying its AMG-fettled C-Class Coupe for our market. The lower-powered 'regular' C63 with 476hp is dispensed with altogether, leaving us with the brawnier 510hp C63S as standard specification. Early takers have the option of topping in an extra RM22k for Edition 1 trim.
That 'S' suffix brings with it quite substantial enhancements even if differences are barely discernible from the outside. Its aggressive engine tune comes hand-in-hand with an electronic rear LSD allowing for more sensitive control at its physical limits – a useful trait to cope with its boosted outputs. The base C63 which we do not get comes with a mechanical LSD.
The C63's suspension setup, which comes complete with adaptive dampers, is unique to itself and its components are not interchangeable with the regular C-Class. The four-link front suspension gets model specific steering knuckles whilst the rear axle, which features no less than 12 links in total, are developed from ground up. The body shell too, is further strengthened from the regular model to improve vehicle refinement.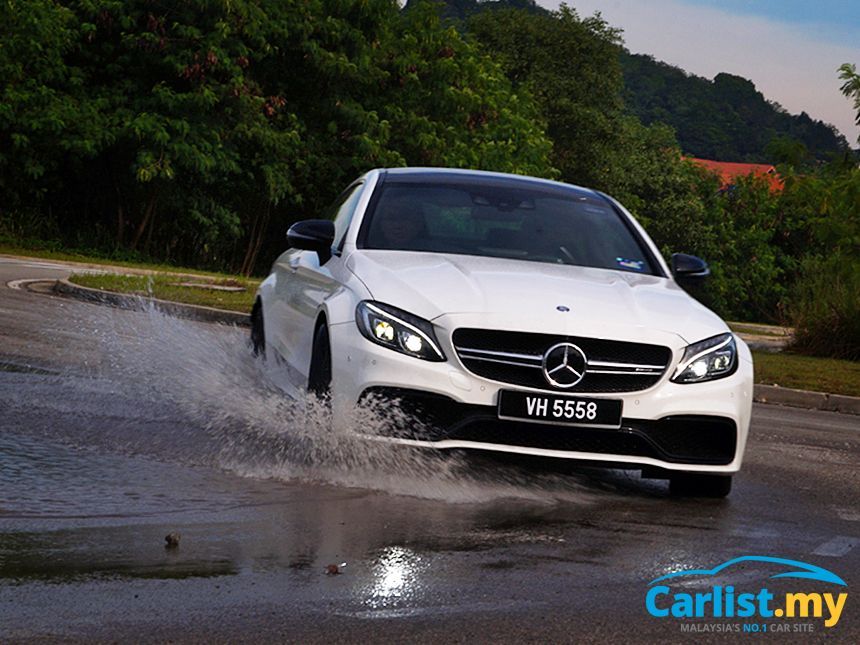 Another crucial enhancement coming standard with the C63S are dynamic engine mounts, which are able to vary their stiffness according to driving requirements – softer for better insulation of noise and vibration, or stiffer for sharper handling and agility. Mercedes claims that it even leads to more direct steering response and feedback.
Lastly, the 7-speed multi-clutch transmission hooked to the handbuilt 4.0-litre twin-turbocharged V8 gets an additional 'Race' mode setting in addition to four regular driving modes – Comfort, Sport, Sport+, and Individual.
At RM774k before insurance, the C63S's asking price nearly doubles that of the C300 Coupe – the costliest variant of the regular C-Class Coupes. It is also some RM75k costlier than its sedan counterpart, but a more pertinent comparison is against the BMW M4, which starts at RM27k less but offers far less power – 431hp and 550Nm from its smaller 3.0-litre inline-6 engine.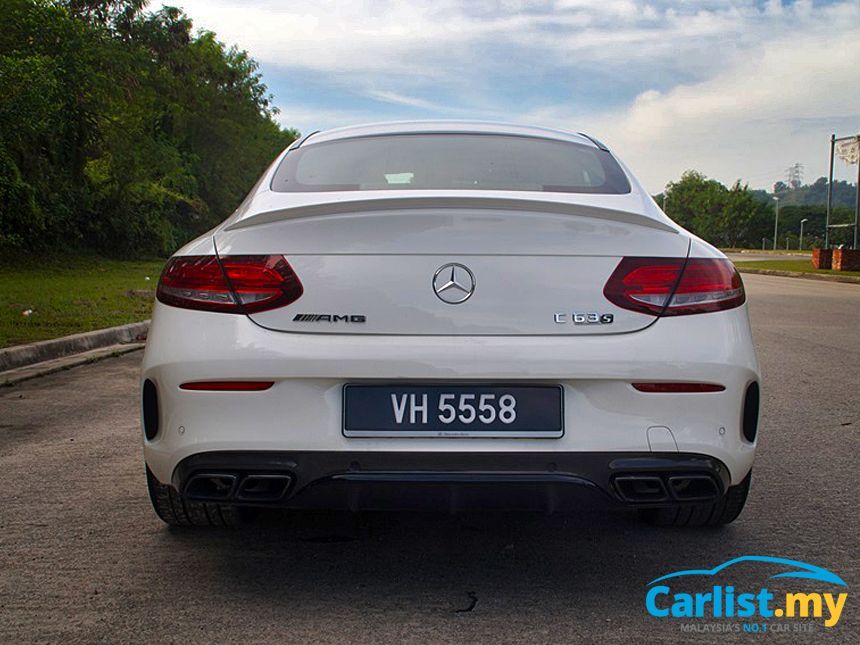 Exterior
The familiar C-Class Coupe silhouette underpins the C63's basic appearance, but the details appropriately set the flagship car apart. Actual alteration to the sheet metal include wheel arches flared to cover bigger tyres and axle tracks widened by 64mm up front and 66mm at the rear. The visual effect is that it gives the C63 a noticeably stout and muscular stance in relation to regular versions of the C-Class Coupe.
Further emphasizing its added muscle, the aluminium bonnet is sculpted with a pair of power domes that are not present in the regular C-Class. The front bumper is moulded with wide-spanning air intakes split into three sections by the trademark AMG 'A-wing' air deflector finished in black. In typical Mercedes coupe fashion, the large central star dominates the front grille signed off by a small AMG emblem implanted on the single 'twin-blade' louvre stretching outwards.
On the familiar C-Class Coupe rear end, the C63 gets its own distinguishing marks in the form of a darkened, more aggressive lower diffuser than the regular models with integrated quad trapezoidal exhaust tips – for show only though, they obscure what actually are just a pair of single tail pipes at either end of the car. A duck-tail spoiler completes the overall look – Mercedes claims that it is aerodynamically functional.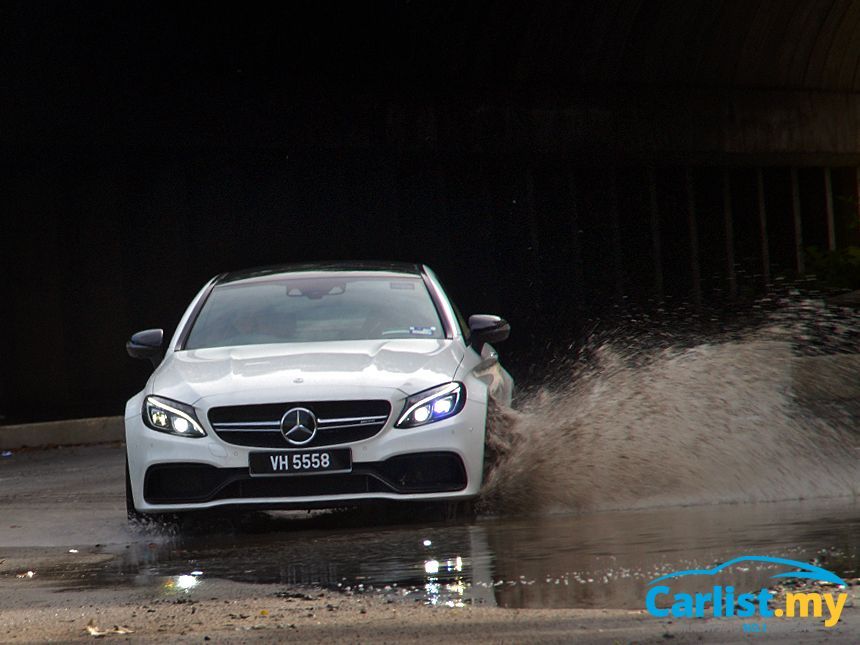 Interior
It says much about Mercedes' recent strides in interior quality that we struggle to perceive the C63's cabin as being meaningfully better-finished or a more special place to be in than that of a regular C-Class. This is less a criticism of the flagship but rather high praise for the base model. Such is the high order of quality which Mercedes designed and built the base C-Class cabin upon, we reckon any manufacturer would struggle to improve on it significantly.
The overall layout requires no introduction, but the materials selected are specific to the car and not offered to regular C-Class variants. AMG Performance seats with adjustable side supports are standard provision, seating the front occupants lower whilst also offering a higher degree of lateral support. The dash-mounted analog clock is bespoke from IWC, fitted exclusively in AMG cars.
We do feel, however, that the jet gorgeous turbine-inspired air con vents as seen in the E-Class Coupe tested recently would serve to further elevate the appeal of an already excellent cabin.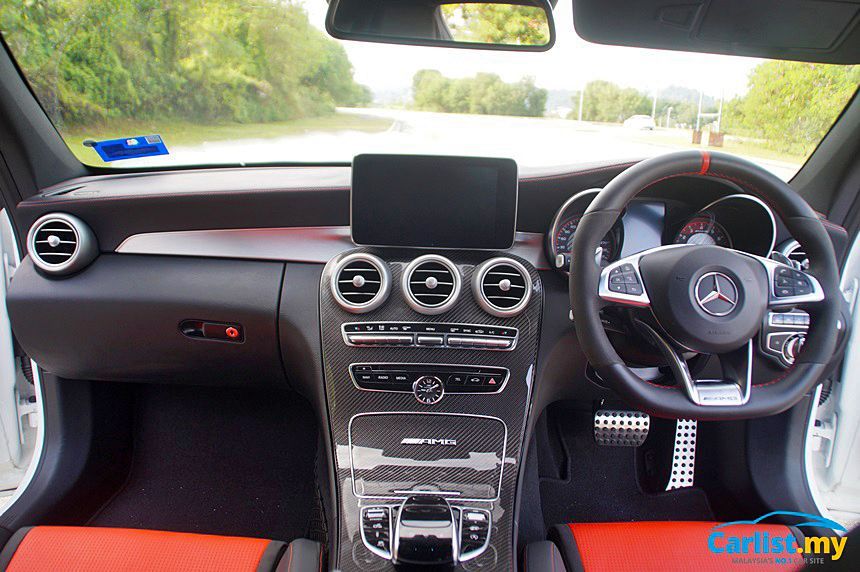 Driving Experience
The engine, in true AMG tradition, is built to be core of the driving experience. It reminds you of that intention at each press of the starter button, upon which the 4.0-litre twin-blown bent-eight fires up with a raucous pop – not unlike the Jaguar F-Pace we drove last year; and just like the Jag, there is a button that allows you to dial the exhaust to eleven and enliven the engine's throaty to further tickle your ears.
510hp and 700Nm. You didn't need to be born of a different generation to remember that early versions of the Lamborghini Gallardo made do with only 493 to 523hp and 510Nm from its 5.0-litre V10, or that the Ferrari F430 punched out just 483hp and 465Nm. Let this realisation sink in for a moment.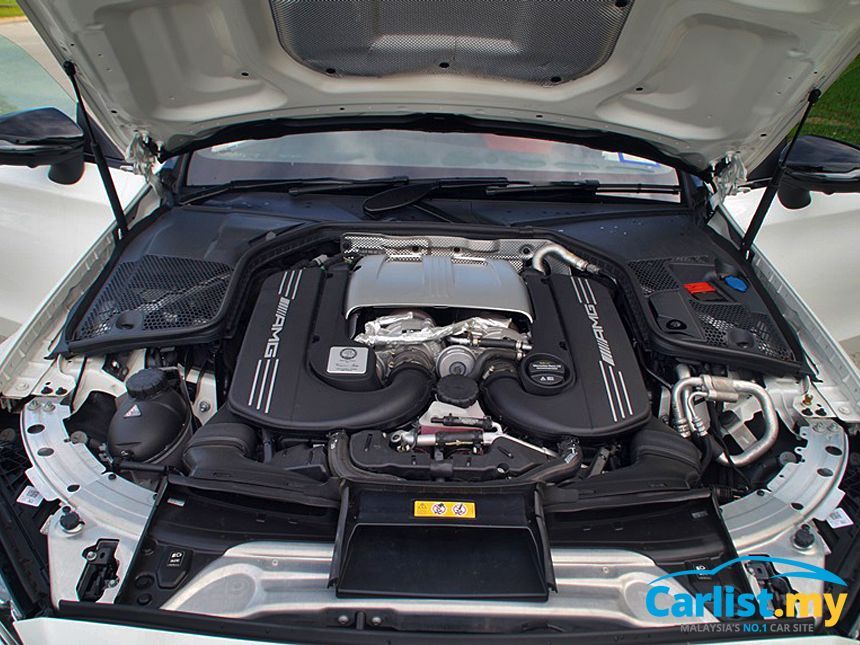 A launch control function enlists the help of computer software to enable a 0-100km/h time of 3.9 seconds. We did not try this feature on public roads out of safety concerns, but it is notable that even with the AMG Dynamic Select set to Comfort mode and all electronic nannies left on, there is enough torque being shoved astern to shred the rear tyres without careful application of the throttle.
In any case, in any setting outside a race track, you are unlikely to ever require the accelerator pedal's full range of travel. Half throttle is more than enough to leave most road legal cars eating dust. Despite being shoved with air by two turbochargers, the engine's power delivery is pleasingly linear, allowing easy modulation.
It is usefully flexible at the low end too, able to exert forceful yet gentle pull from pedestrian speeds to enable smooth in-town driving.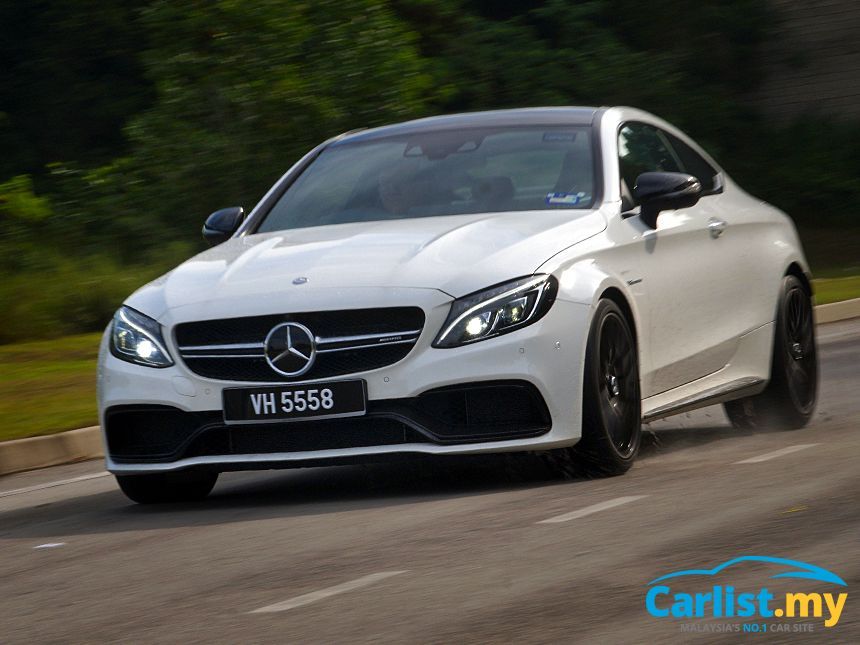 Complementing the C63S's thoroughly charming and highly talented powertrain is a chassis tuned with no small degree of finesse. Granted, it might not match the BMW M4's razor sharp incision or the Audi RS5's supreme all-weather traction, but the overall setup is feels fluid, progressive, and thoroughly natural.
Steering is not the last word on chattiness, but does a fair job pointing the car's nose along the chosen path despite having the weight of a V8 resting over its gears. It is, without doubt, a significant upgrade from a regular C-Class Coupe not just in speed, but handling as well.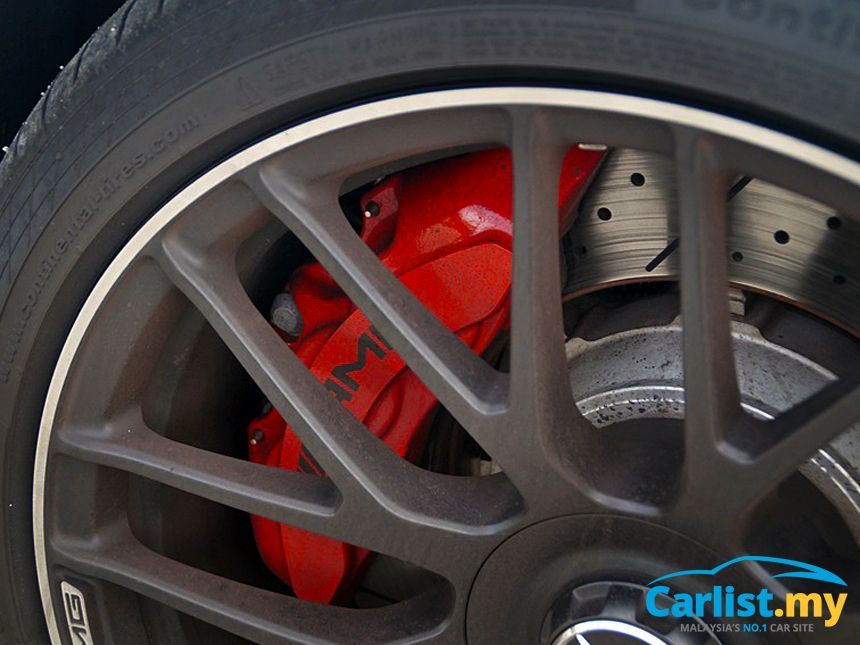 Comfort & Refinement
Living with an AMG-badged Mercedes inevitably calls for some sacrifices in comfort, but the C63S is actually a passable daily commuter. It is undoubtedly firmer than a regular C-Class, but the suspension actually does a fairly respectable job in isolating road patches and pot holes.
Long-wave undulations are not as effectively dealt with, but the overall compromise is acceptable in the context of the car's performance brief.
Cabin noise levels are on the high side. Fine if all you hear is the bellowing soundtrack of the V8 up front, but less so over corrugated surfaces where a loud degree of road noise is let in.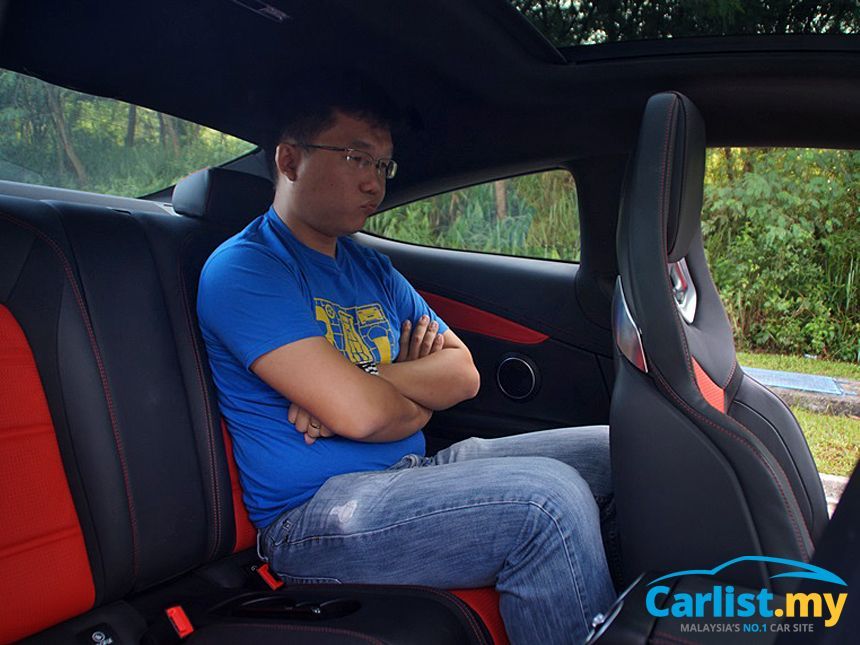 Economy & Maintenance
Over a mix of highway and highland driving, the C63 returned a surprisingly thrifty 11.0 litres/100km on the trip computer. We took the test car first to Genting Highlands then on a day trip Malacca without needing to refuel until just before returning to Mercedes-Benz Malaysia's brand spanking new office in Puchong.
Most passenger cars with half the capacity and cylinders typically manage 9 to 10 litres/100km; most family SUVs edge closer to 11.0. For a 4.0-litre V8 to achieve similar numbers, that's outright impressive. A starker comparison, the 1.6-litre Mercedes A180 we reviewed last year recorded 10.7 litres/100km.
Our driving routine arguably did not include much in the way of full bore accelerations, but we certainly weren't going slow either. I understand there may even be a speeding ticket coming my way soon. A major contributing factor to the C63S's impressive economy, we feel, is the coasting function which de-couples the 7-speed multi-clutch transmission whenever the driver releases the accelerator at speeds between 60 and 160 km/h.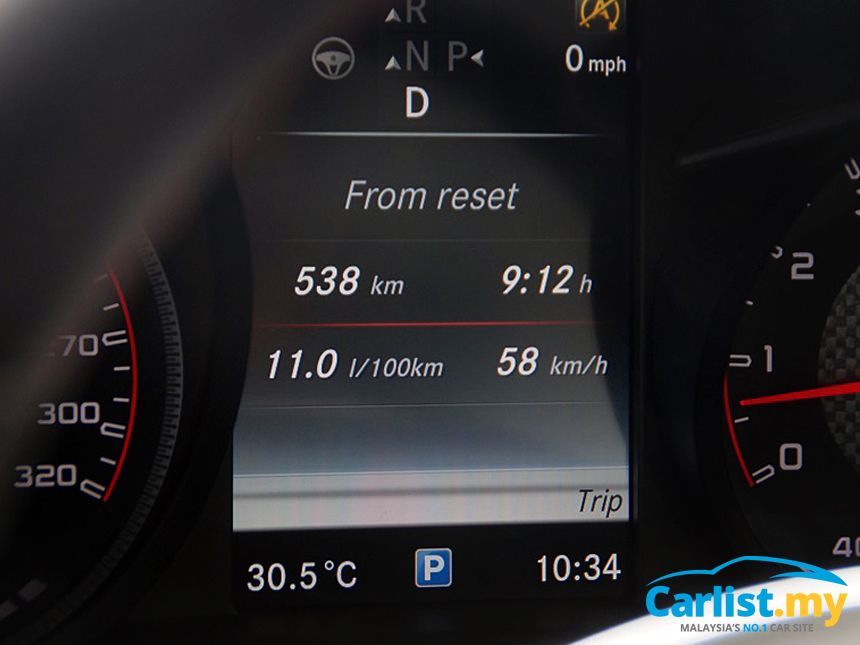 Conclusion
The C63 is more than just a C-Class with a very powerful engine, as AMG paid just as dutiful attention to the vehicle's dynamics that this is a car with a chassis that can cope with its performance. It also does a passable (though far from perfect) impression of being a usable day-to-day vehicle.
As AMG celebrates half a century of sprucing up regular Mercs, the C63 is another fine addition to Affalterbach's salivating portfolio of high performance cars. It carries that fine AMG tradition of marrying the aspirational appeal of a Mercedes-Benz with the muscular performance of its hand-assembled engines.
If you are the hard-core enthusiast-type craving a raw and visceral driving experience, there is no reason to discourage yourself from getting one; but if you are less inclined in accepting some of the compromises which this car inevitably requires, upcoming AMG 43 series model range may prove to offer a more satisfying combination of AMG performance with day-to-day usability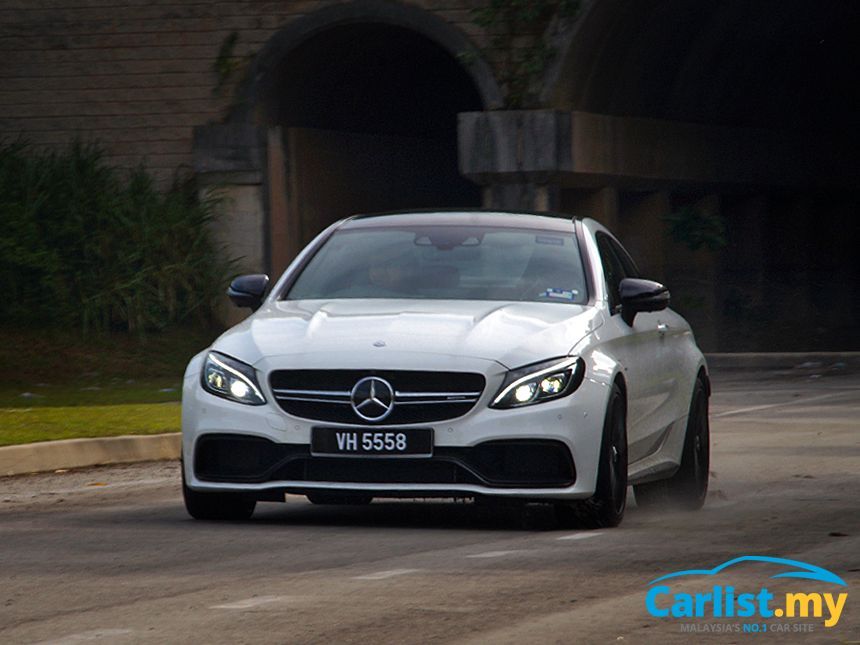 Pictures: Eric
---
---
---
---
Comments