Review: MINI Cooper S E Countryman ALL4 (F60) – Electric Vibes, Good Times
Reviews Ever stared at those (typically green) chain-link fences long enough that it seems to jump out at your eyes like in a 3D movie? Or perhaps, you've seen a blurred, enlarged version of the fence pattern. This effect happens for just a second or so and feels trippy, and cool at the same time.
This is called spatial aliasing. Your eyes, like any camera lens – can only detect a certain resolution of any image. Any change in distance from your eyes to the object, such as moving backward or forwards, even a little – more detail of the object is then contained within a small field of vision, so your eyes temporarily cannot resolve the image properly. Thus, an incorrect pattern or lower resolution image of the object is what you see.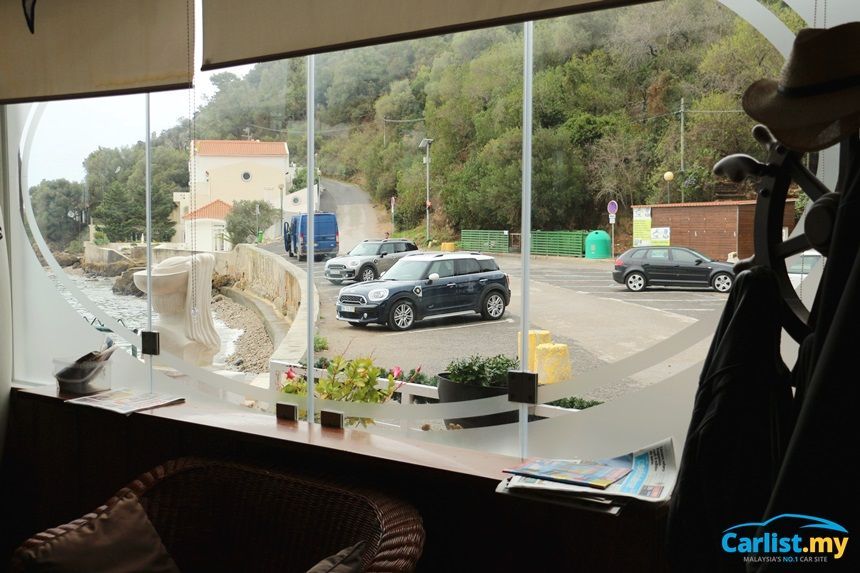 Spatial aliasing perfectly describes the first time you look a MINI Cooper Countryman – not small and cutesy like its 3-door sibling, not large proportioned like a typical SUV, abnormally tall doors, stunted at the rear, upright A-pillars and a front fascia that looks like a MINI 3-dr hatch has been put through a photocopier and zoomed in another 25 percent.
So the best point of reference is that it's a supersized version of its smaller brethren. Likewise, the fence is the original three-door Cooper hatch, and the Countryman is that temporary blurriness of vision.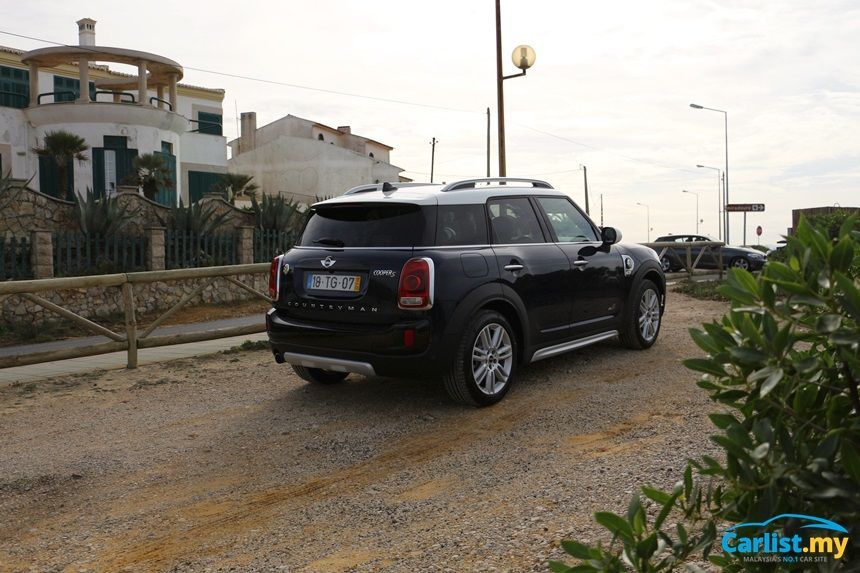 It's not the prettiest thing on the road in my opinion. A feature, not even the rustic backdrop of Lisbon city seems to ameliorate.
Maybe I'm being too harsh on it, and in any case, to each his own right, moving on.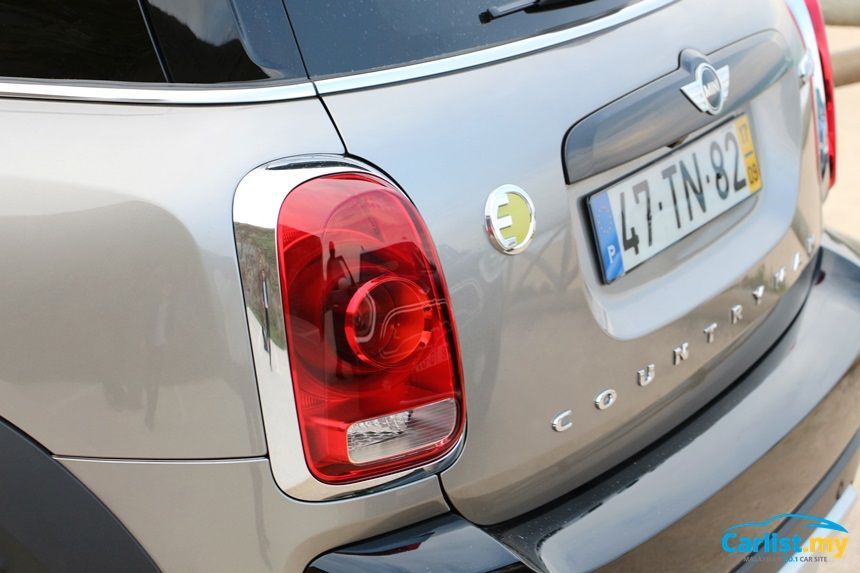 This is the MINI Cooper S E Countryman ALL4, and yes we know its a mouthful. So to abbreviate, let's call it the Countryman PHEV, with the 'E' suffix, in its name, and badge on the boot designating this as a plug-in hybrid model.
The Countryman PHEV is very important, for two reasons. Firstly, it exhibits how MINI has fused the brand's hallmark athletic agility,and retrospective style with an electrified powertrain package, and secondly – as a precursor of MINI's first all-electric production model, scheduled to be launched next year – the Countryman PHEV serves as an ambassador to the company's overarching future mobility strategy.
By the time you read this, the Countryman PHEV would have made its Malaysian debut, expanding on the second-generation Countryman line-up, first introduced in April 2017, and crucially, building on the success that has seen MINI rise to rank third in Malaysia's premium segment (selling 1,102 cars in 2017), after Mercedes-Benz, and parent-company BMW.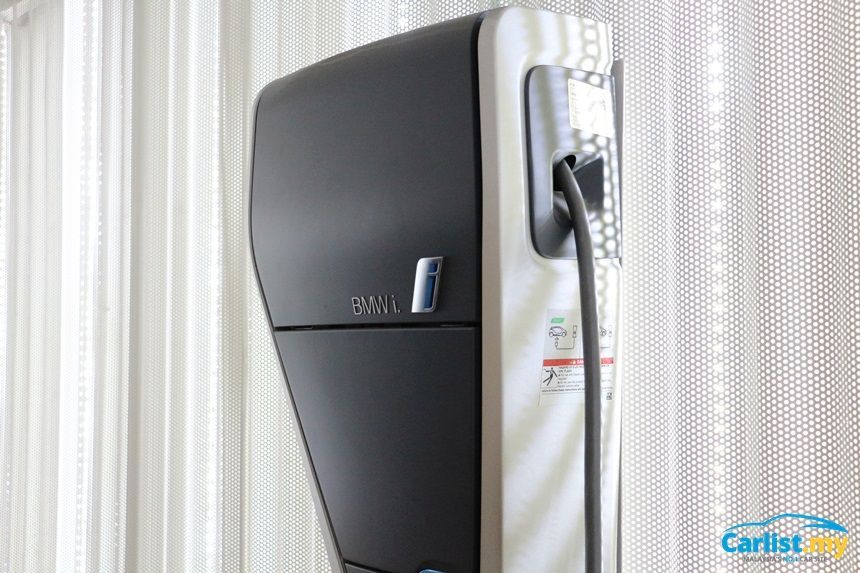 Overview
The Countryman PHEV is the first plug-In hybrid model from the MINI brand, which combines a 3-cylinder petrol engine that powers the front wheels and a synchronous electric motor providing the drive for the rear wheels.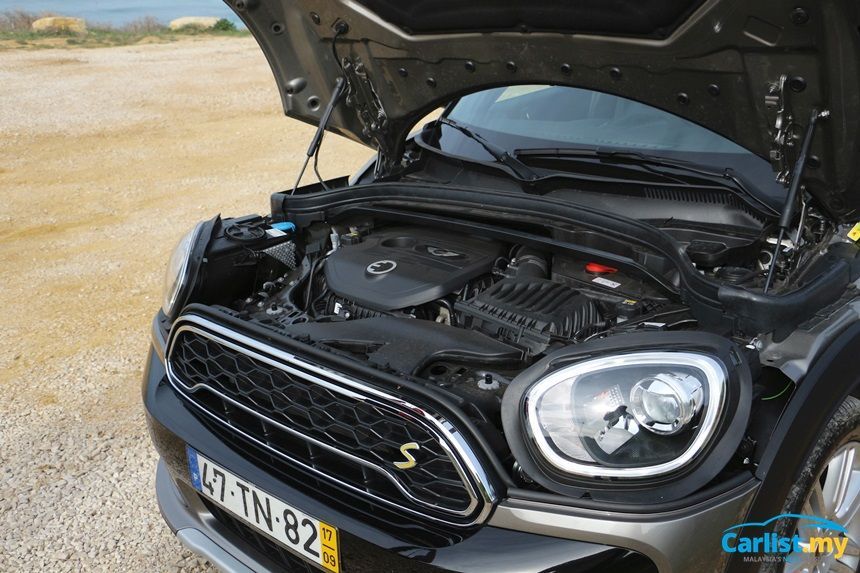 The engine alone produces 136 hp and a maximum torque of 220 Nm. The compact electric motor, housed under the luggage compartment floor supplements another 88 hp and 165 Nm. Combined, the Countryman PHEV delivers 224 hp and 385 Nm of torque. That is 32 hp and crucially, 105 Nm more than the turbocharged 2.0-litre Cooper S Countryman (192 hp/ 280 Nm). Note too that the torque figure is even higher than the maxed-up John Cooper Work Countryman version (350 Nm).
The 7.6 kWh lithium-ion battery is positioned directly in front of the electric motor underneath the rear seat. It is made up of five modules, each comprising 16 battery cells, and like the electric motor, it is produced at the BMW's Dingolfing plant.
A 3.6 kW Wallbox will fully charge the batteries in 2.5 hours. Charging at a regular household socket takes 3:15 hours. Fully-juiced, the Countryman PHEV offers a range of up to 42 kms.
The combustion engine is paired with a modified 6-speed automatic transmission which transfers its power to the front wheels in true MINI fashion. The electric motor provides constant power delivery even in high RPM ranges, to the rear axle via a two-stage single-speed transmission.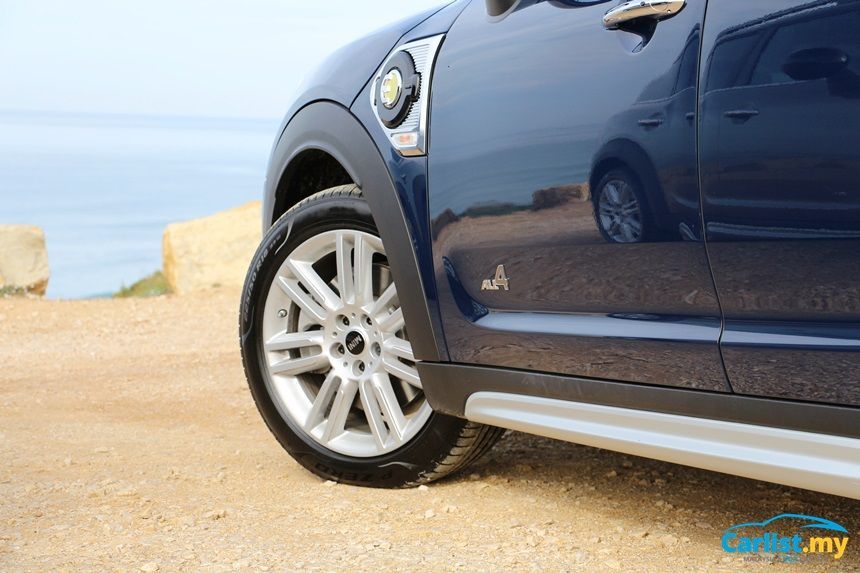 For the most part, only one of the two power units is used when the car is moving. The Dynamic Stability Control (DSC) system constantly analyses the road conditions and driver's inputs and will deploy the other power unit to optimise traction, ride stability and agility. This effectively turns the Countryman PHEV into an intelligent all-wheel drive vehicle.
Electric energy is managed by the power electronics of the plug-in hybrid system to ensure a constant interplay between the combustion engine and the electric motor – optimised to deliver on both driving fun and efficiency in all driving situations.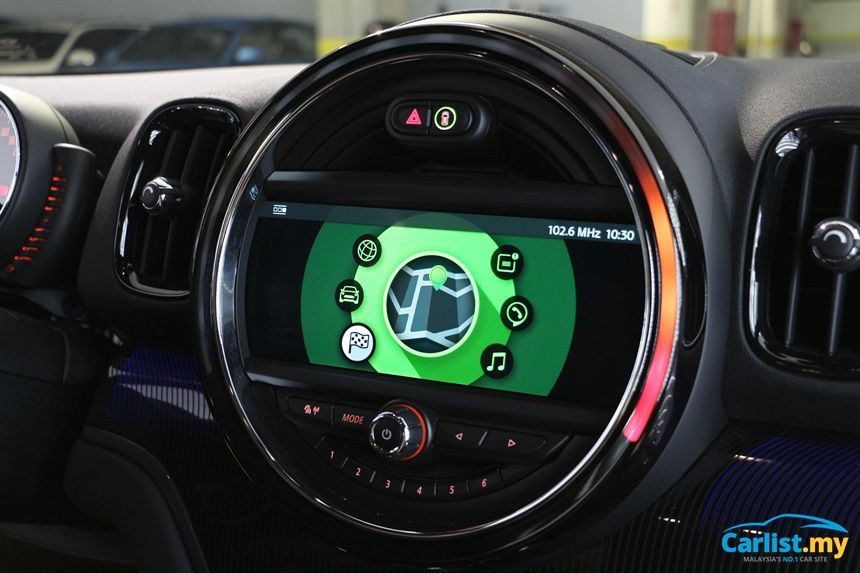 In terms of performance, the Countryman PHEV will accelerate from 0 to 100 km/h in 6.8 seconds, onto a top speed of 198 km/h.
There are three main drivetrain operating modes.
AUTO eDRIVE: Purely electric driving up to 80 km/h, the combustion engine kicks in at higher speeds, in particular when accelerating quickly or when the battery charge falls below seven percent.
MAX eDRIVE: Purely electric driving up to 125 km/h, the combustion engine is additionally enabled at higher speeds or on kickdown.
SAVE BATTERY: The car is powered by the combustion engine, the battery charge state is kept above 90 percent or raised to this level by the starter generator.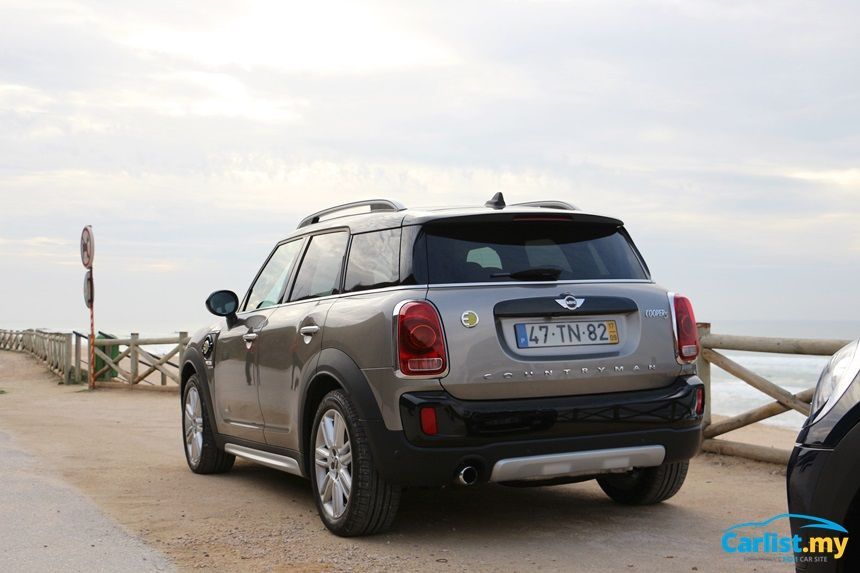 Specifications
Engine: 1.5-litre, transverse three-cylinder, turbocharged, direct injection
Power (engine only): 136 hp at 4,400 rpm
Torque (engine only): 220 Nm at 1,250 - 4,300 rpm
Hybrid system: Plug-In Hybrid, synchronous electric motor driving rear wheels
Traction battery: 7.6 kWh, Lithium-ion
Power (motor only): 65 kW (88 hp)
Torque (motor only): 165 Nm
Total system output (engine+motor): 224 hp
Total torque output (engine+motor): 385 Nm
Transmission: 6-speed conventional automatic, hybrid-specific all-wheel drive
Safety: Six-airbags, ABS with EBD, Cornering Brake Control (CBC), Dynamic Stability Control (DSC), Dynamic Traction Control (DTC) and Electronic Differential Lock Control (EDLC).
Price: RM255,888 (OTR without insurance)
Exterior
On the outside, subtle changes differentiate the Countryman PHEV from the Cooper S – most prominently, a flap covering the charger port (larger in size than the Cooper S' unit) is located on the left-hand side fender, marked by an "E" badge. Elsewhere, yellow "S" badging is found on the rear boot, as well as on the radiator grille and door sills.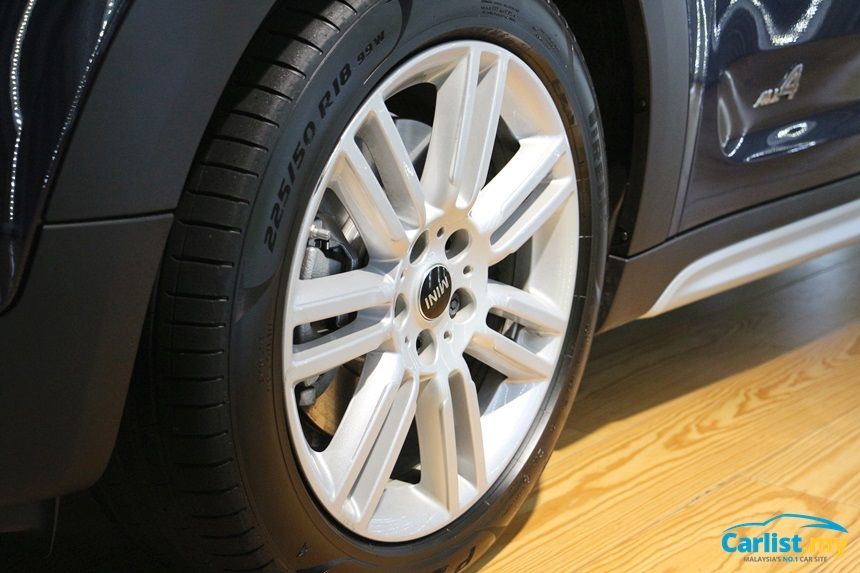 While I have my reservations of the overall look of the car, I do fancy the bold shoulder line that runs the length of the body, complemented here by 19-inch MINI Yours Masterpiece alloy wheels, offering up a vibrant look to the SUV.
Comfort and practicality
In the cockpit, a yellow start/stop sits prominently within the toggle switch panel in the lower section of the dashboard. In addition - the Countryman PHEV comes as standard with the Radio MINI Visual Boost featuring a 6.5-inch colour screen in the central instrument panel, which displays the state of charge and hybrid drive mode.
Like those who came before it, MINI interiors are top notch. Both funky and chic yet ergonomic in terms of switchgear placement, operation and steering position. The infotainment screen looks bigger than ever, with crisp looking info screens for easy legibility.
Note too that the locally-sold Coutryman PHEV is equipped with snazzy leather "Cross Punch" seats, an upgrade from the regular leather seats you see here.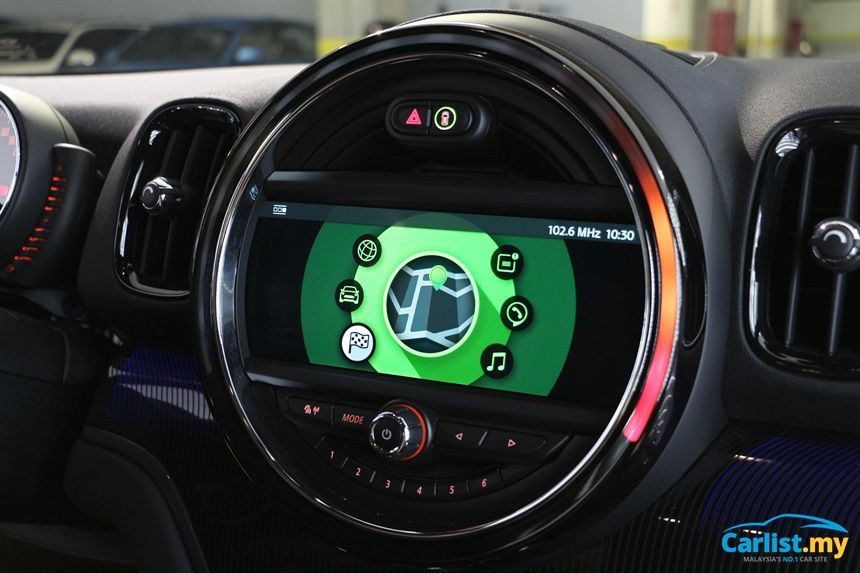 One drawback, regardless of its tall doors and their wide opening angles, is still the ease of access, at the rear especially. Given the car's compactness and large door pillars, entry requires some practice to get right.
I say this with respect to the car's overall ethos of lifestyle and individuality. So, damned if it isn't the most practical SUV out there – but buyers must be mindful if they plan on carrying elderly (or tall) passengers as entry and egress can be a challenge.
With 405 litres of luggage room with the seats up and 1,275 litres with rear (fold-flat) seats down, luggage room is versatile, to say the least.
Driving Experience
Despite its advanced powertrain, the Countryman PHEV drives every bit as a MINI should. The steering is light and nimble, despite it being an electrically assisted system, feedback is adequate and one can easily point the car down a chosen line.
In the city or while on a cruise, the taut chassis and suspension setup offer up a comfortable and pleasurable driving experience. The Countryman PHEV soaks up bumps and potholes with relative ease, likewise, NVH levels on the inside are pleasant and non-intrusive for the most part.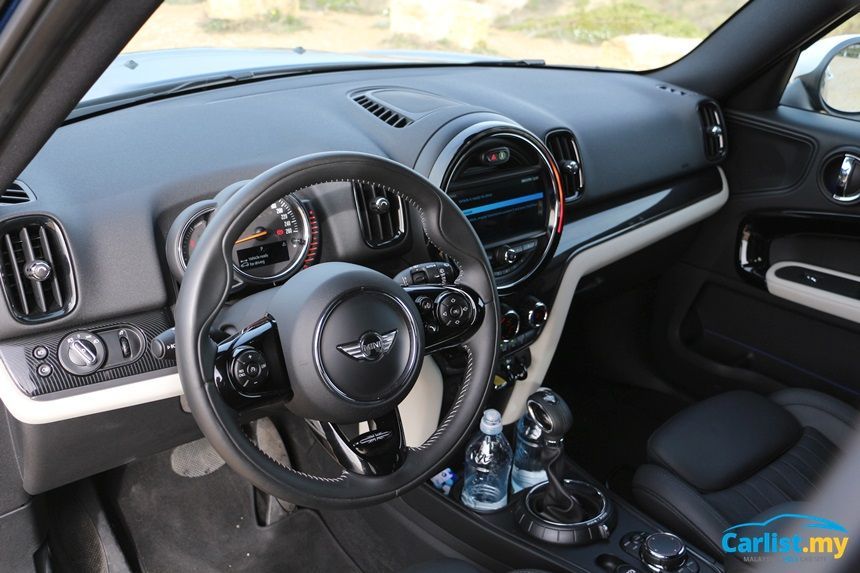 Push it hard though, and there is no hiding the overall heft of the car in the corners. Keep in mind, batteries included, kerb weight (DIN/EU) is at 1,660 kg. For some perspective, the current 5-Series (G30 530i) weighs around 120 kgs less; even the equivalent xDrive model with a conventional AWD system weighs around 65 kgs less than the Countryman PHEV. So one has to be constantly mindful of the car's weight during turn in and mid-corner, allow the suspension load up and settle in first, before carving a line and powering out of a corner.
On the flipside, not many SUVs that weigh this much will handle this good. The added heft, especially at the rear, translates into some surefooted manners at high speeds, which is instantly appreciable. Hence, if you're looking for edgy thrills within this package, let say for back-road bashing and spirited driving, the regular Cooper S Countryman will prove more manageable.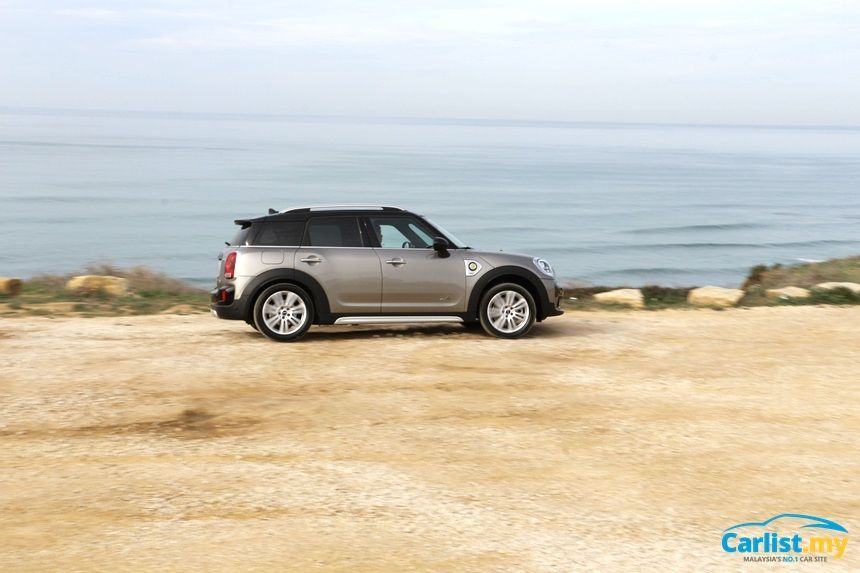 With the batteries juiced, the Countryman PHEV is sublime. Power delivery is almost telepathic, with a total of 385 Nm put to the ground by all four wheels, it rockets out of corners with gusto and well into three-figure speeds, which is guaranteed to put a smile on your face.
Once the batteries are depleted though, one can sense the strain that is being levelled on the little 1.5-litre three-cylinder engine (though competent in its own right), which has to both power the car and charge the batteries. Although while in "Save" mode, or if you're on an elongated downhill stretch of road, the Countryman PHEV can be recharged pretty quickly.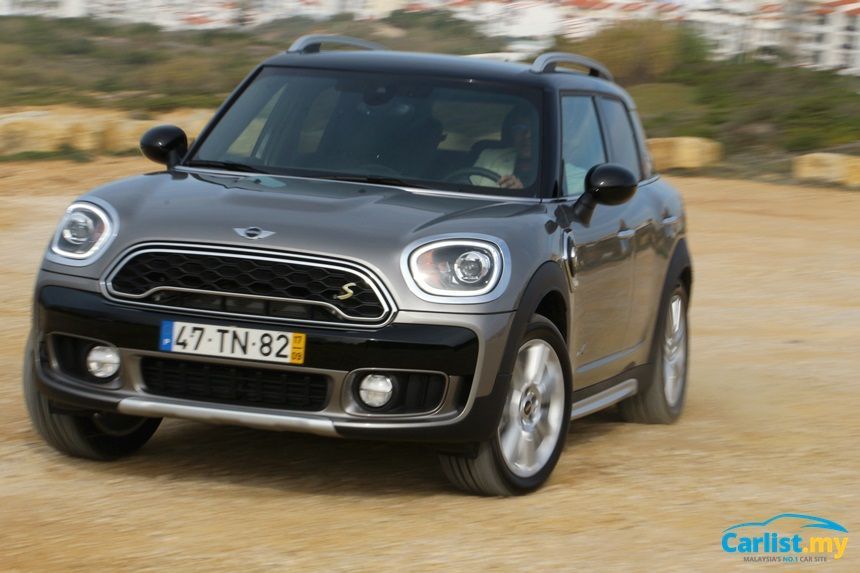 So, while it has a decent electric-range for commuting, one can truly only enjoy the full merits of the powerful drivetrain for shorts stints at a time. Depending on your predominant driving pattern, it's worth considering where the majority of your driving takes place – if mostly in the city, with the odd "long way" back home, there's little doubt the Countryman PHEV will be superb.
Conclusion
Taking into context, that Malaysia is the first country outside of Europe to locally assemble the new Countryman PHEV, it's also for the first time be offered with an attractive price tag.
Not to mention, there's also the (locally-assembled) MINI Cooper S Countryman Sports now, which is priced some RM10k less than the Countryman PHEV, and offers superb equipment levels, and aggressive styling albeit with less power.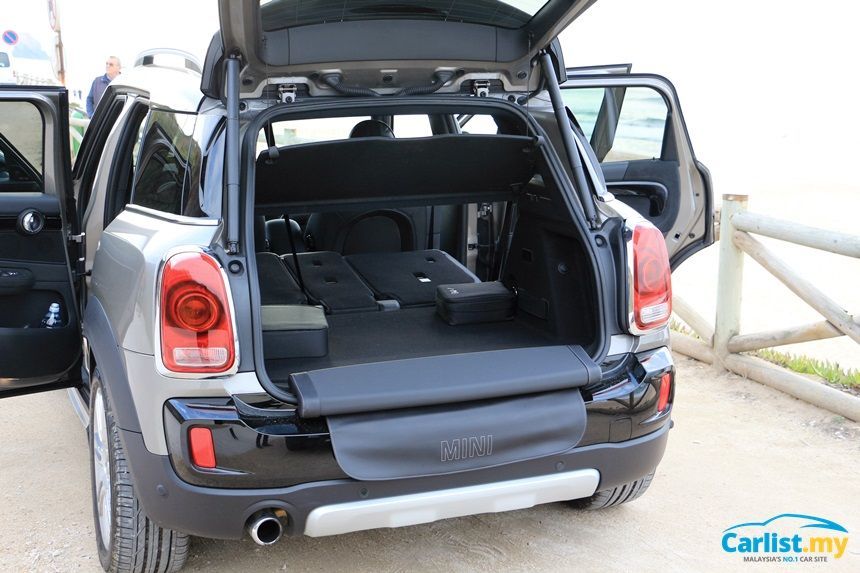 Let's face it, the Countryman PHEV is a lifestyle SUV. It's about making a statement, and now with an advanced powertrain, that statement has grown to include a nod towards the future of sustainable motoring. Regardless, your purchase decision would seem to rest heavily on how determined one is at making that statement of individuality and progressiveness.
The Cooper SE Countryman isn't the most practical or roomy SUV out there, which remains its Achilles heel if viewed from the lenses of a traditional SUV buyer. But this is no traditional car.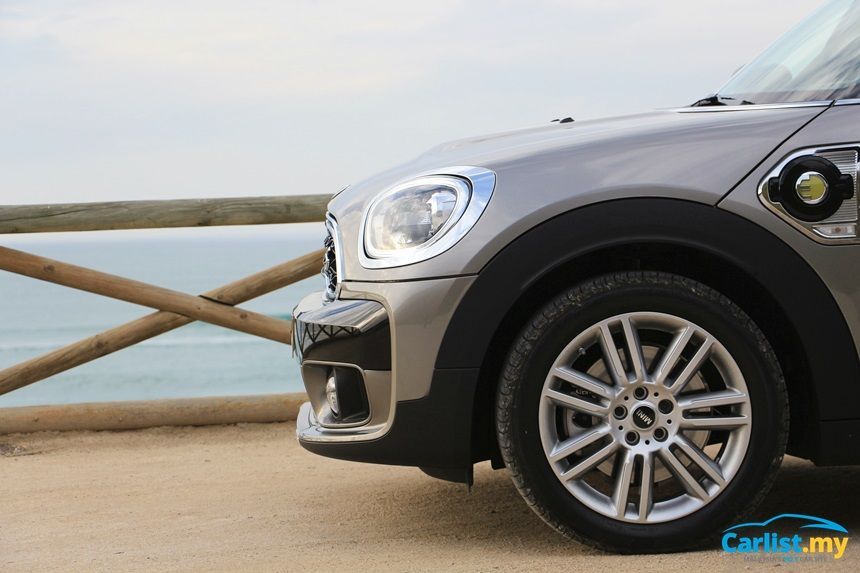 Where it lacks in space, it makes up for it with good driving manners, a refined powertrain, and funky styling, both inside and out.
Perhaps, now more than ever, the Countryman PHEV needs to be viewed in its own light, and not just a blurred, larger version of the MINI hatch.
---
---
---
---
Comments